Sicilian lemon granita: summer in a dessert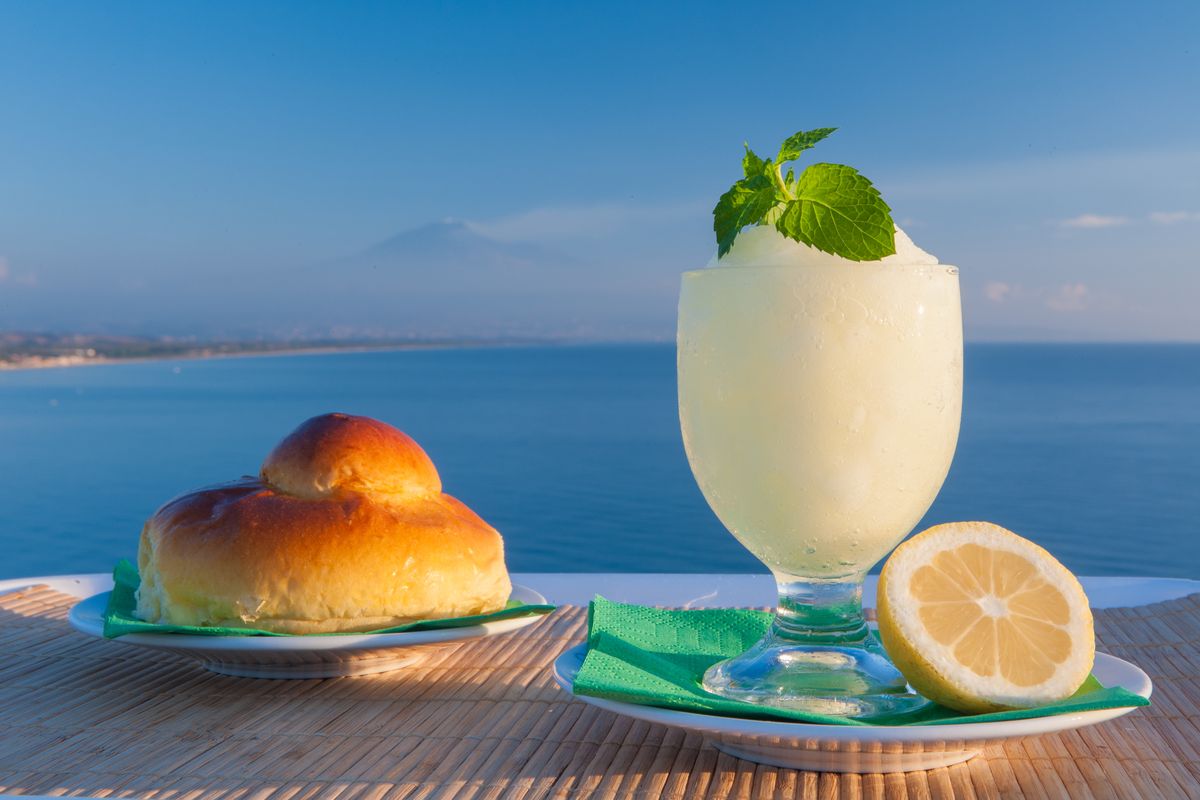 To make lemon granita it is not necessary to have an ice cream maker, here's how to do it with the Sicilian recipe.
The lemon granita is a fresh summer alternative to desserts for a late dinner or a snack. Typical especially of Sicily, where it is usually served with a brioche with tuppo , it is fresh, thirst-quenching and really easy to make.
To make 350 milliliters of lemon juice , you need about twice as many lemons by weight, so 700 grams. As you may have noticed often, the amount of juice inside varies, so this is only a rough guide. The important thing is that in the end you have 350 milliliters of juice.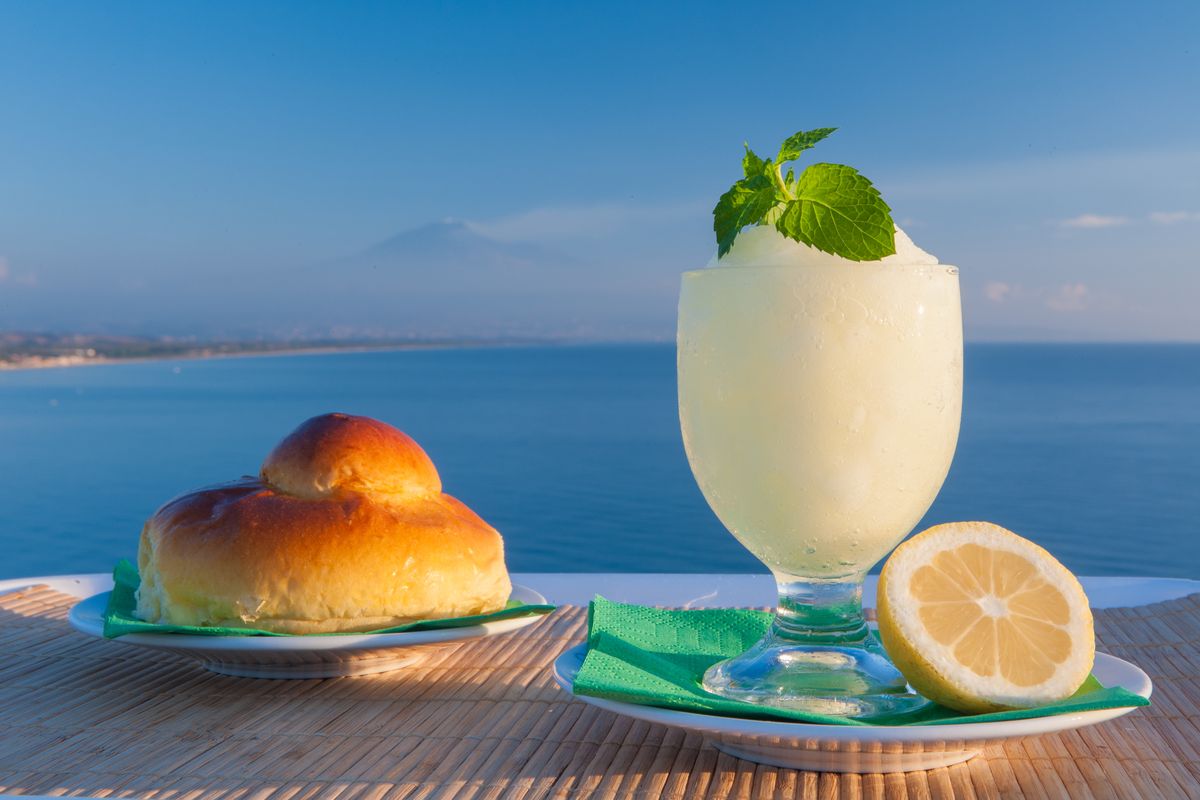 Preparation of the lemon granita
Cut the lemons in half, squeeze them and filter the juice very well . You have to eliminate the seeds and any possible solid component present in the juice.
Pour the natural water into a saucepan, place it on the stove and bring it to a boil . Turn off the heat, add the sugar and mint leaves and turn until the sugar has completely dissolved, bringing the water back to its original clarity.
Set aside the water and sugar and let it cool completely. If you want, when the temperature has dropped, you can put it in the refrigerator. When the water has reached room temperature, remove the mint leaves and add the lemon juice . Mix well.
Pour the mixture into a container (not glass) suitable for the freezer.
Put in the freezer.
Now it is important that you follow the times indicated. In order not to run the risk of forgetting you, we recommend setting an alarm clock, or using the timer function with a beep on your smartphone. After half an hour, take the container out of the freezer, and mix very well. The first ice crystals have already formed, you have to flake them starting to give them the typical consistency of granita.
Put back in the refrigerator, and repeat the operation every twenty minutes. Continue until you have the perfect consistency of a granita.
If there is still time before serving it, repeat every 30-40 minutes to prevent it from freezing in a block.
If you liked this recipe, try the lemon sorbet too!
Riproduzione riservata © - WT