Sicilian swordfish with olives and capers: photo and video recipe to prepare it!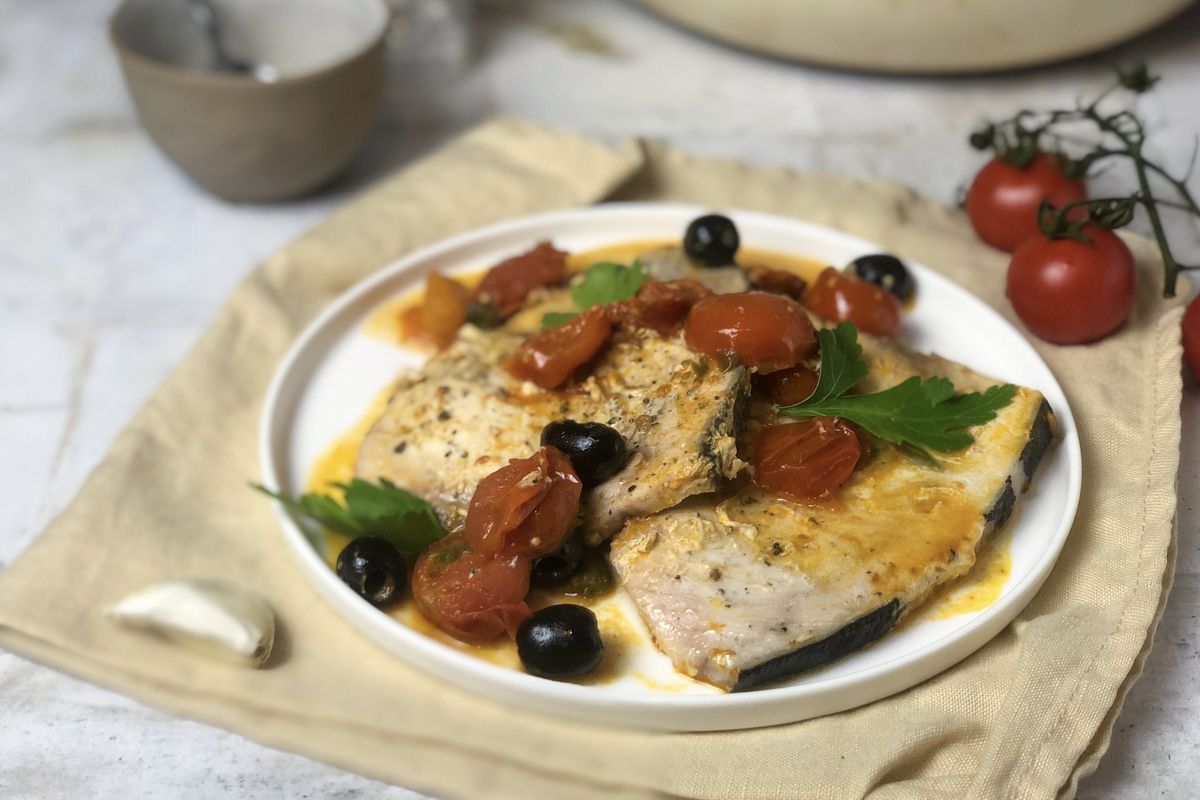 Ingredients and recipe of Sicilian swordfish, a second course of simple fish to prepare with the addition of cherry tomatoes, olives and capers.
Olives, cherry tomatoes and capers are the ingredients that accompany Sicilian swordfish, a typical preparation of traditional cuisine and perfect for those who love fresh fish . This recipe is really simple and the sauce that forms during the cooking of the fish can also be used to season pasta.
Do you know what this dish is also called? Greedy swordfish. In short, it seems that the name promises well… Here is the step-by-step recipe with photos and videos !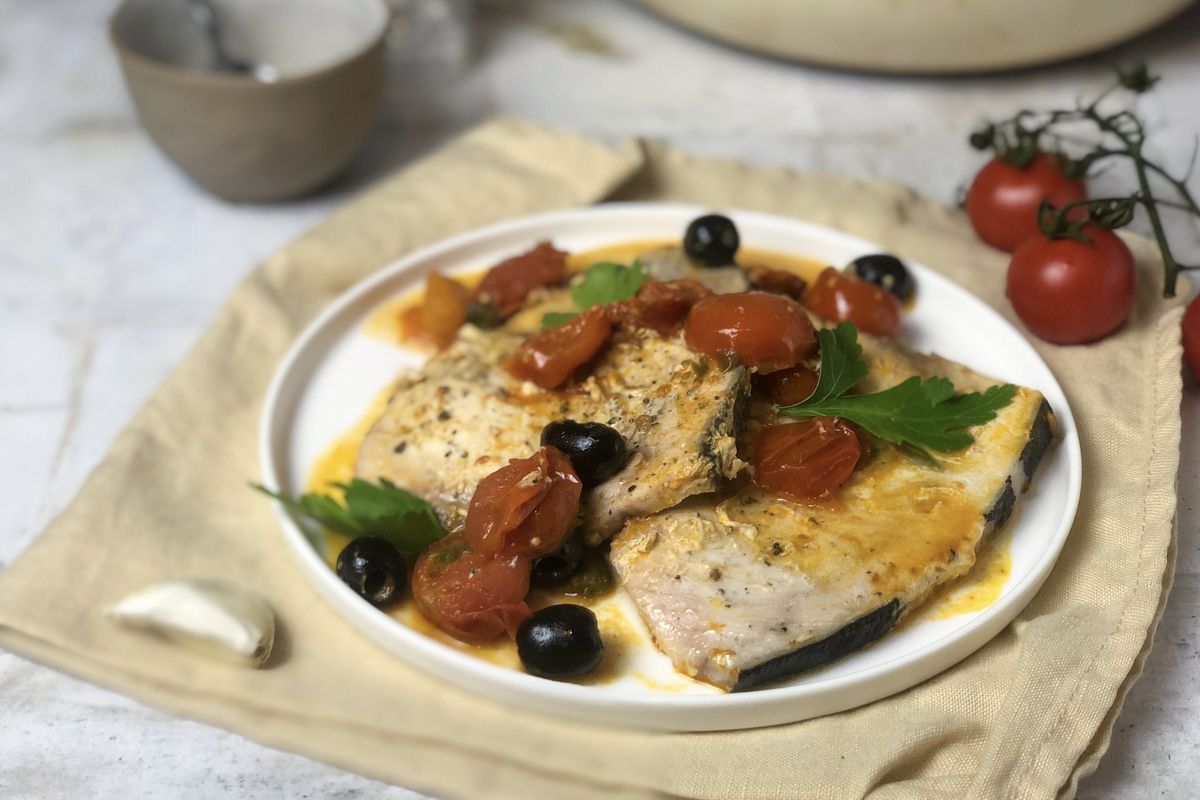 How to prepare the swordfish recipe in the pan
If you prefer, you can replace the black olives with green ones or you can use both according to your taste .
1. Wash the cherry tomatoes and cut them in half or in 4 parts and temporarily keep them aside.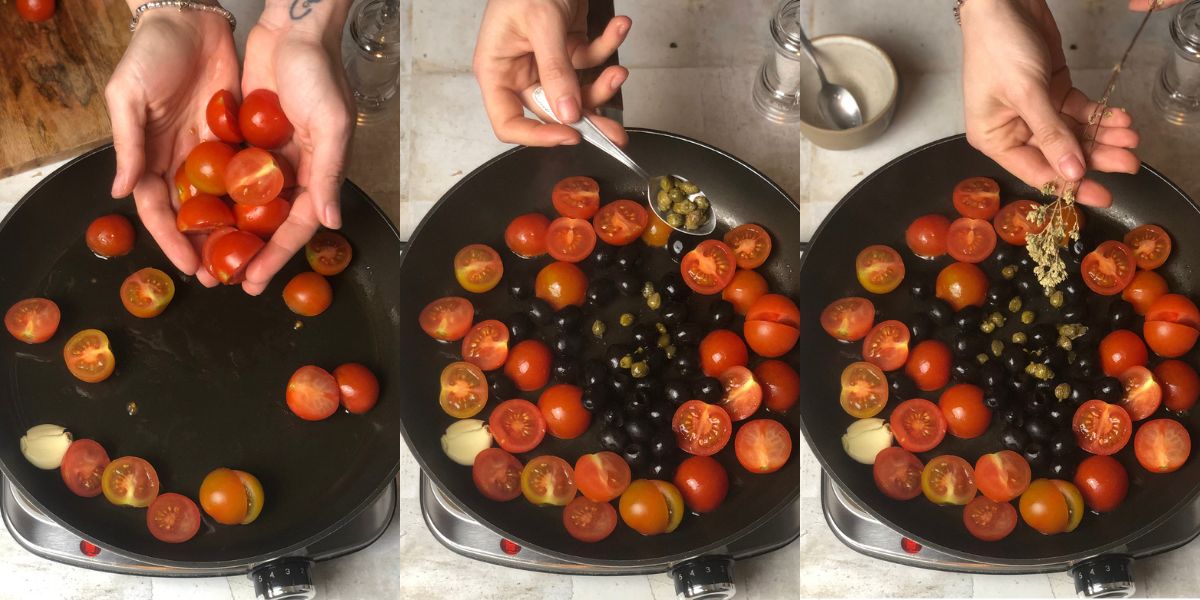 2. In a pan, heat a generous drizzle of oil with the garlic, the pitted olives (cut or whole), the desalted or pickled capers ( we prefer capers ), the cherry tomatoes and a sprinkling of oregano.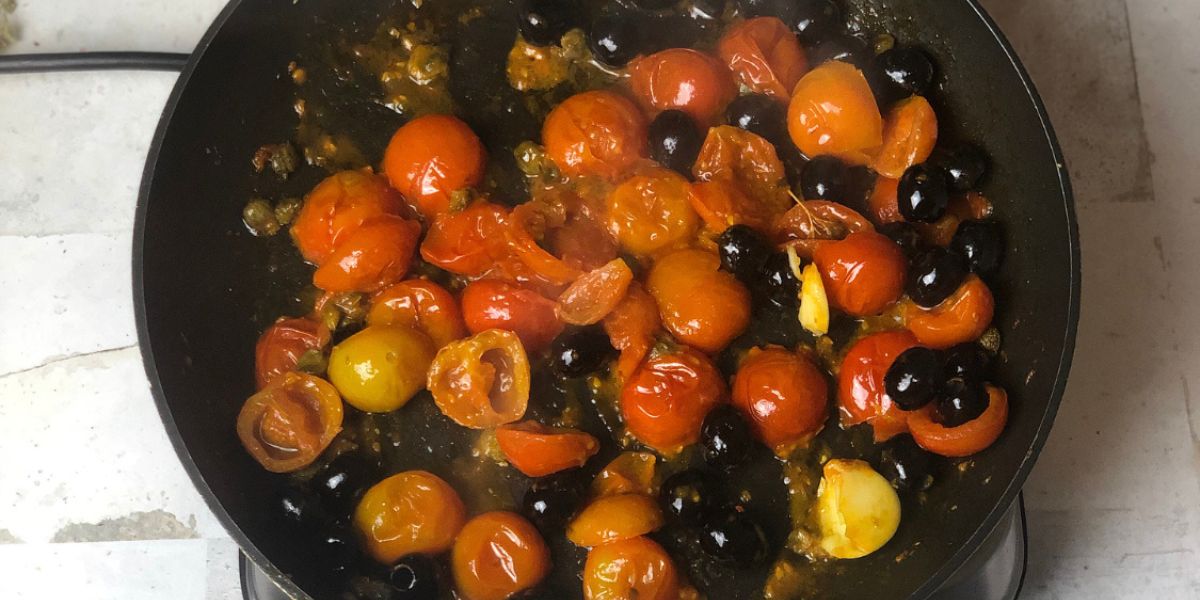 3. Cook for 10 minutes and season with salt and pepper.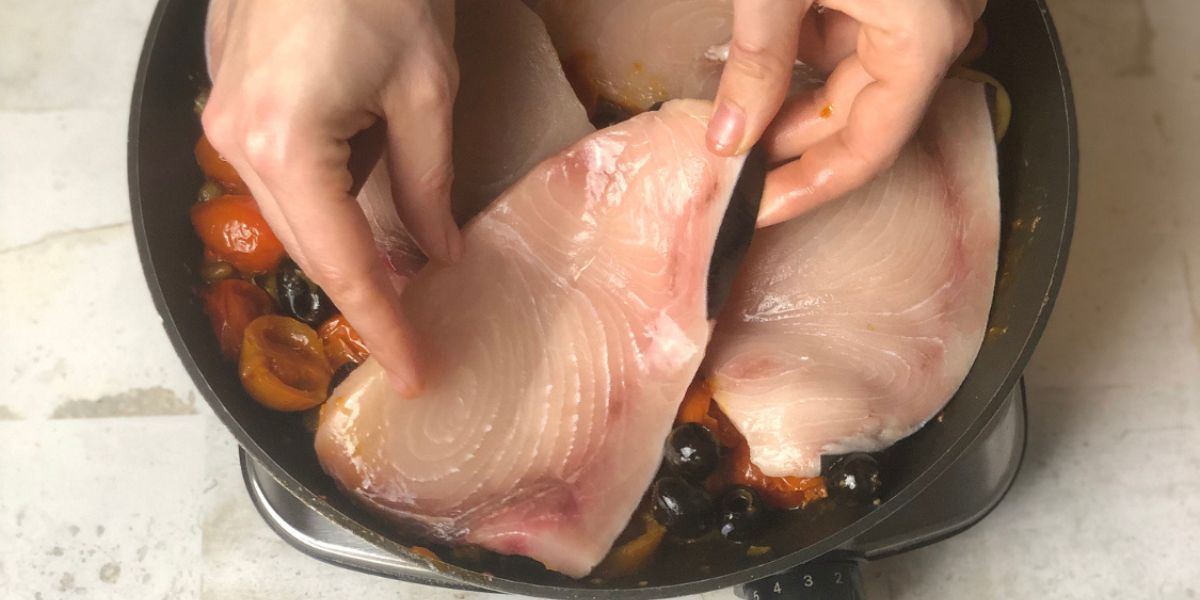 4. Clean the swordfish steaks well, wash them under cold water, dry them well and place them in the pan, being careful not to overlap them.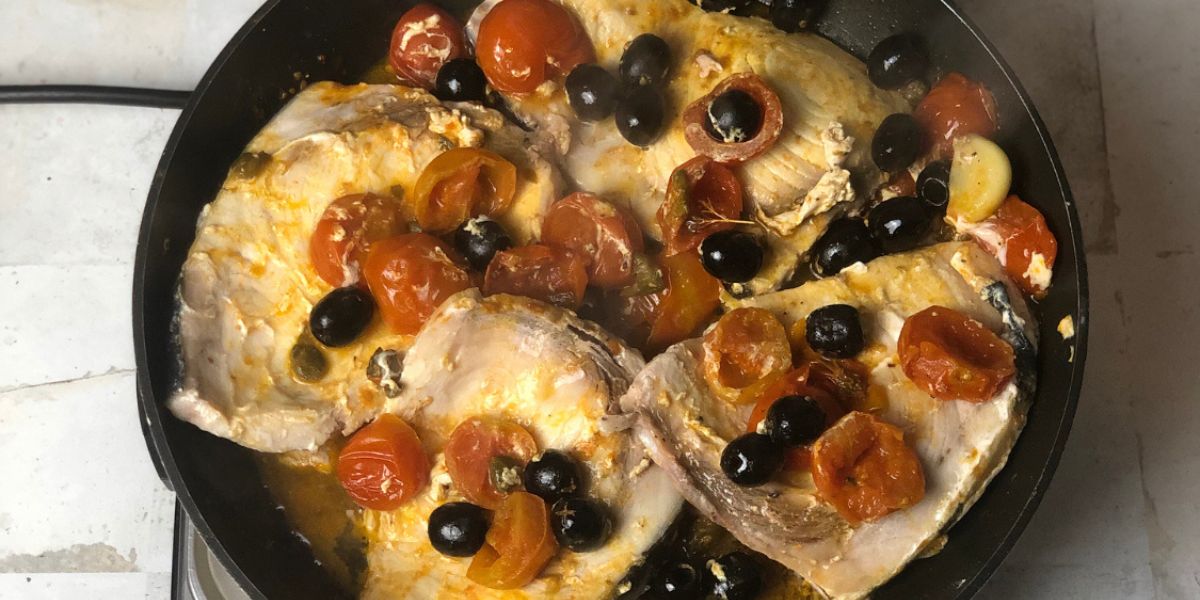 5. Cook for 5-10 minutes , then turn them over to complete cooking and cook for another 5 minutes . So much depends on the size of your slices, if in doubt, cut a piece to test the cooking.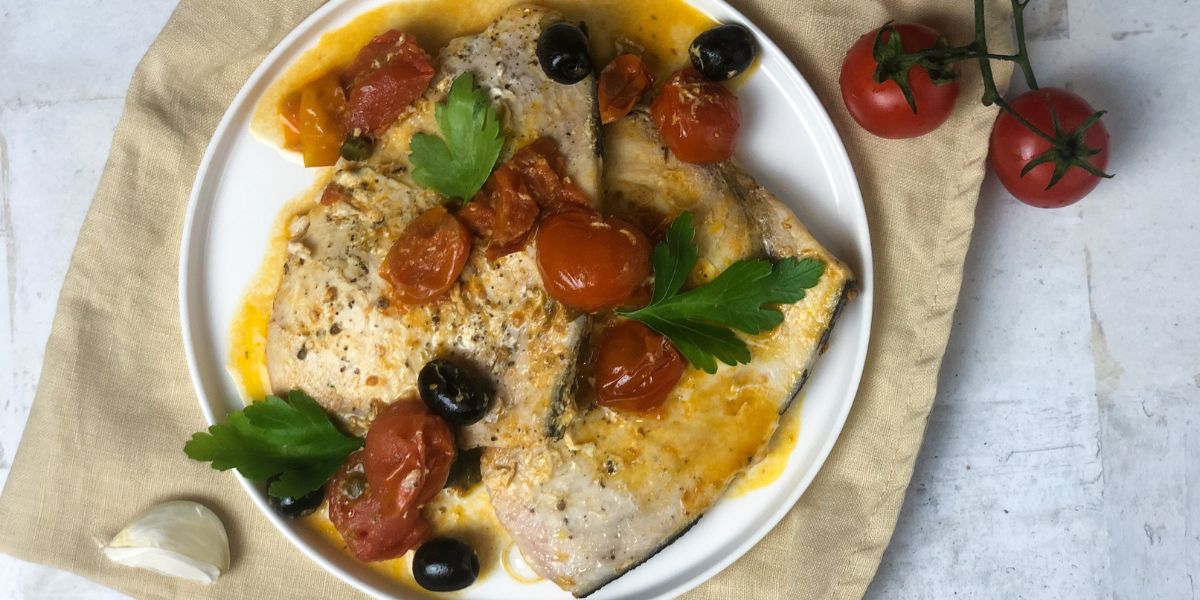 6. Finally, plate and serve the fish with the sauce . Enjoy your meal!
Sicilian swordfish with pine nuts and raisins
Alternatively, you can also prepare Sicilian swordfish with pine nuts and raisins. First of all it will be necessary to soak the raisins for about 20 minutes . In the meantime, you can start toasting the pine nuts in a pan until they become slightly browned (you can also skip this step, but this way there will be some crunchiness in the dish!). After that, add capers, olives, cherry tomatoes, aromatic herbs, pine nuts, raisins to the pan and proceed as per the recipe.
storage
This slice of fish should be eaten at the moment , just after cooking the swordfish. If you really don't manage to finish it, you can keep it in the fridge for a maximum of half a day, well covered in transparent film, and heat it in a pan with a drop of water before serving. We do not recommend freezing in the freezer.
Alternatively, here are all our recipes for impeccable summer main courses and all our recipes with swordfish for those who love this ingredient !
Riproduzione riservata © - WT