Sicilian zuccata, the jam for desserts and cheeses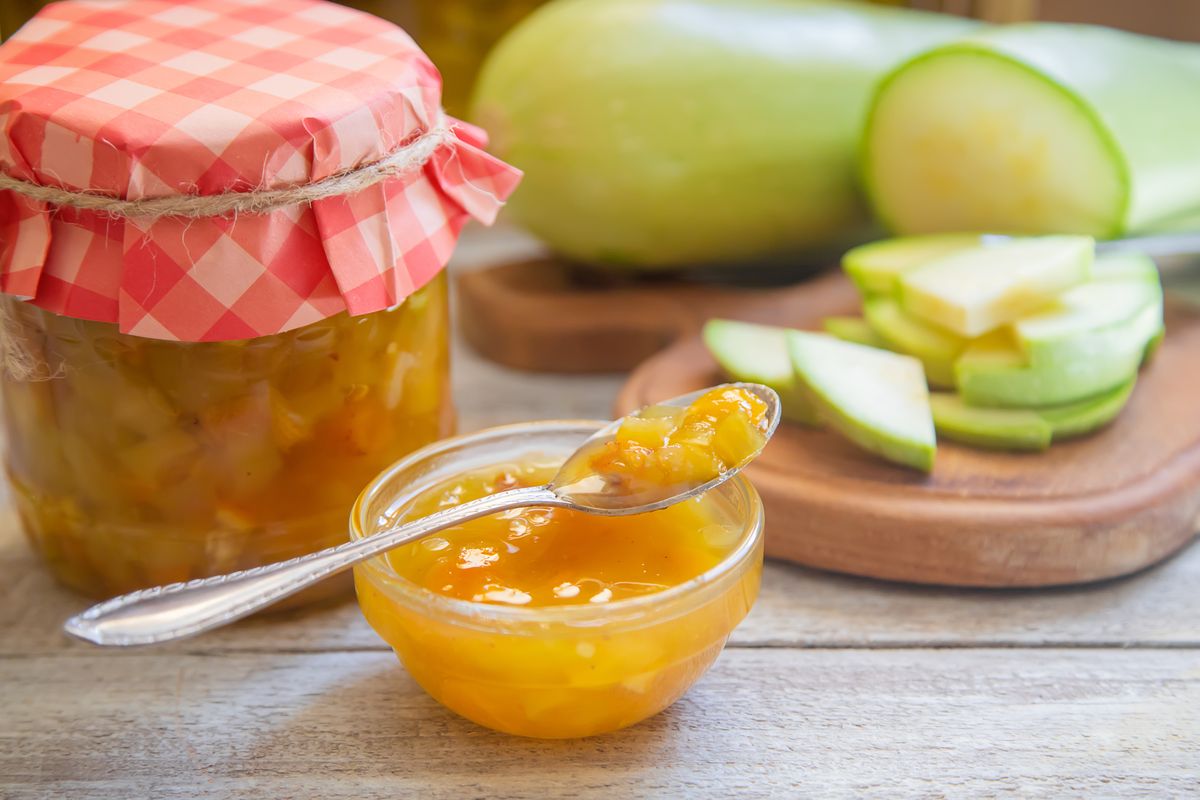 Let's find out how to make candied pumpkin at home, a typical Sicilian recipe to fill desserts or to accompany cheeses.
Zuccata, also known as cucuzzata 'nclippata or more simply cocozzata, is a sort of pumpkin jam widely used in Sicilian cuisine to fill desserts, but also excellent in combination with cheeses with a strong flavor.
To prepare the candied pumpkin, however, we do not use pumpkins but courgettes , the long and light green ones very common in this region. The procedure for the rest is very similar to that of any jam but the flavor is very special. So if you have always wondered what the secret of Sicilian sweets was, here it is revealed. Ready to cook?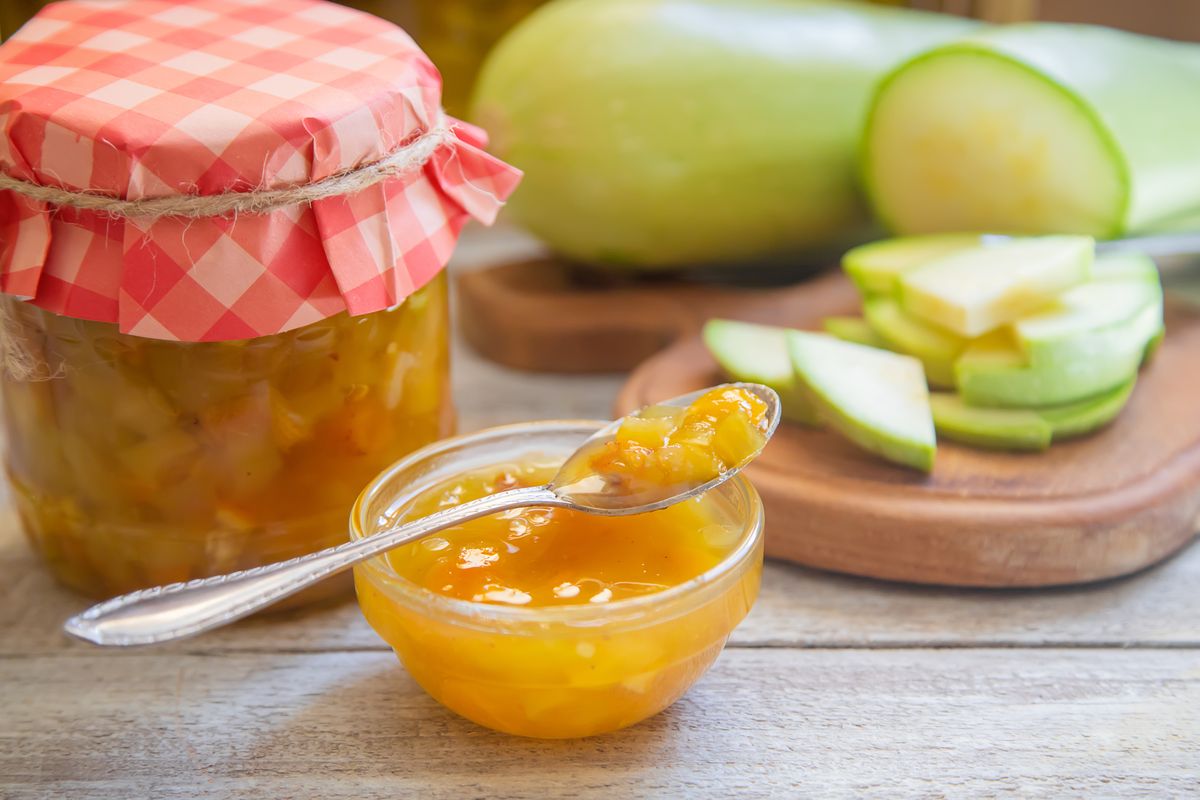 How to prepare the Sicilian pumpkin recipe
First, peel the courgette , remove the spongy central part and cut it into small pieces .
Cook it in a pot until it is tender, almost undone. Then put it to strain in a colander placed in the refrigerator for 24 hours.
Chop it with a knife and put it back in a pot on the stove. Let it dry over medium heat, stirring often so that it does not stick.
Then add the sugar and continue cooking just as if it were a jam, testing the saucer before turning off the heat. For the whole cooking process it will take about 50 minutes .
Distribute in sterilized glass jars, close with a new cap and turn upside down until the vacuum is formed. Your pumpkin is ready to be stored in the pantry.
Once prepared, the pumpkin can be used to make delicious Sicilian pasticciotti or to prepare the sfoglio polizzano .
storage
Long zucchini jam can be kept in the pantry for over a year . Once opened, place it in the refrigerator and consume it within a week.
Riproduzione riservata © - WT