Simple and creamy, here's how to prepare pasta with cream and zucchini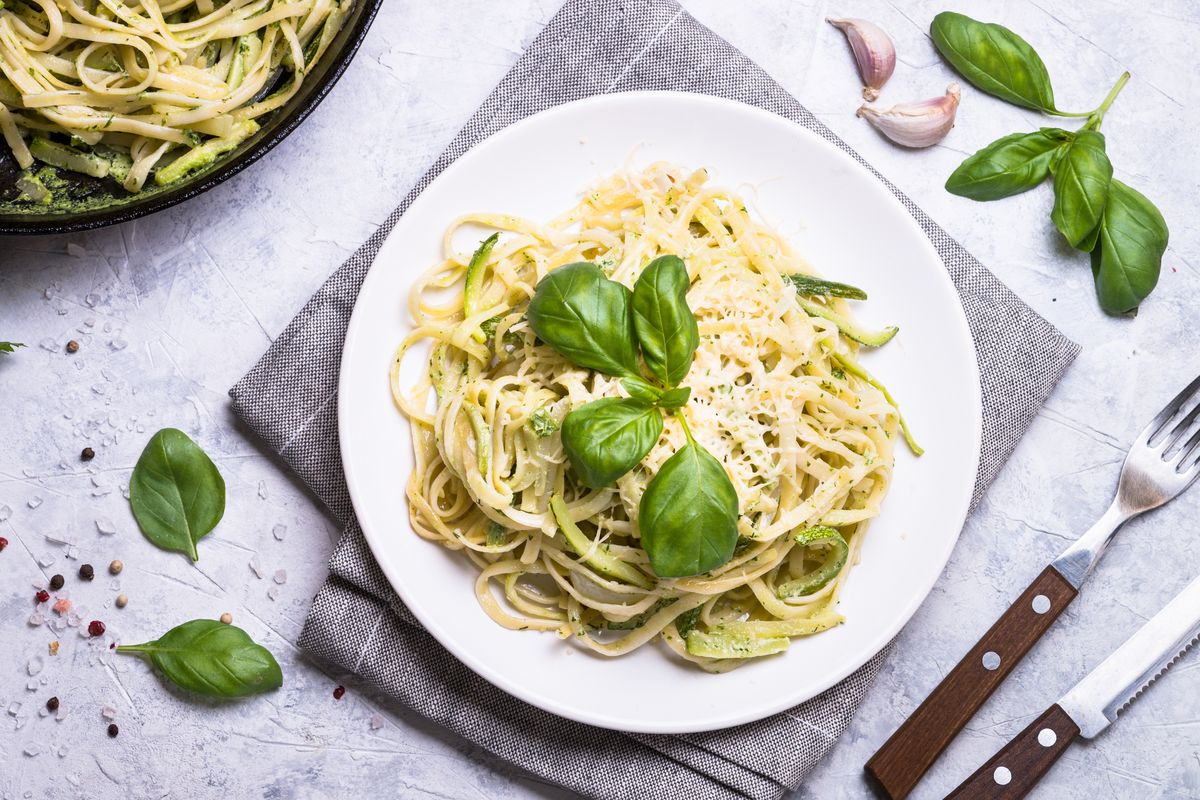 Among the first courses with zucchini that you absolutely must try is pasta with cream and zucchini, a little old-fashioned but really tasty!
Cream and zucchini pasta, often considered too 80s to be served in restaurants, is actually a recipe much appreciated by Italian families. In fact, pasta with cream is creamy and delicious and it is really impossible to resist it.
Preparing pasta with zucchini and cream is an apparently clever way to give a "healthier" touch to the dish so that even the most observant of the figure will feel less guilty when tasting it. To prepare pasta with zucchini just a few ingredients and the sauce will be ready in the cooking time of the pasta, perfect if you are always in a hurry like all the other recipes for quick sauces !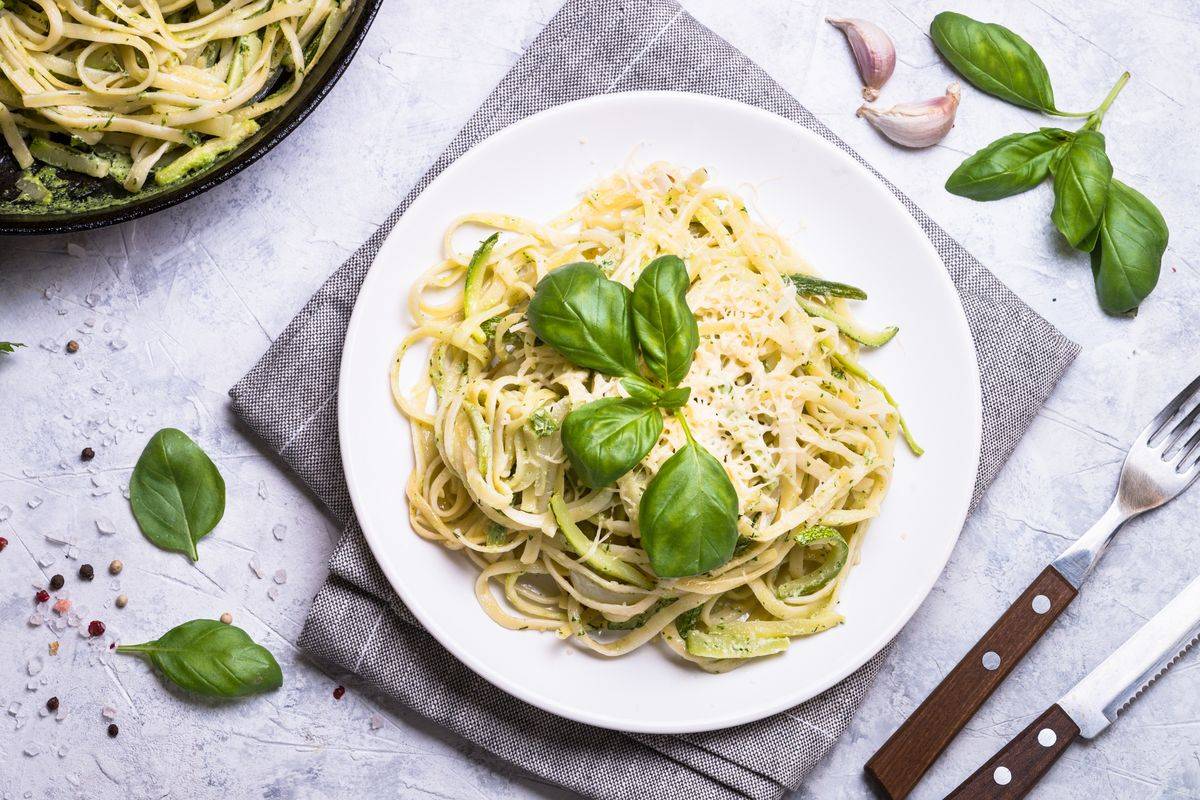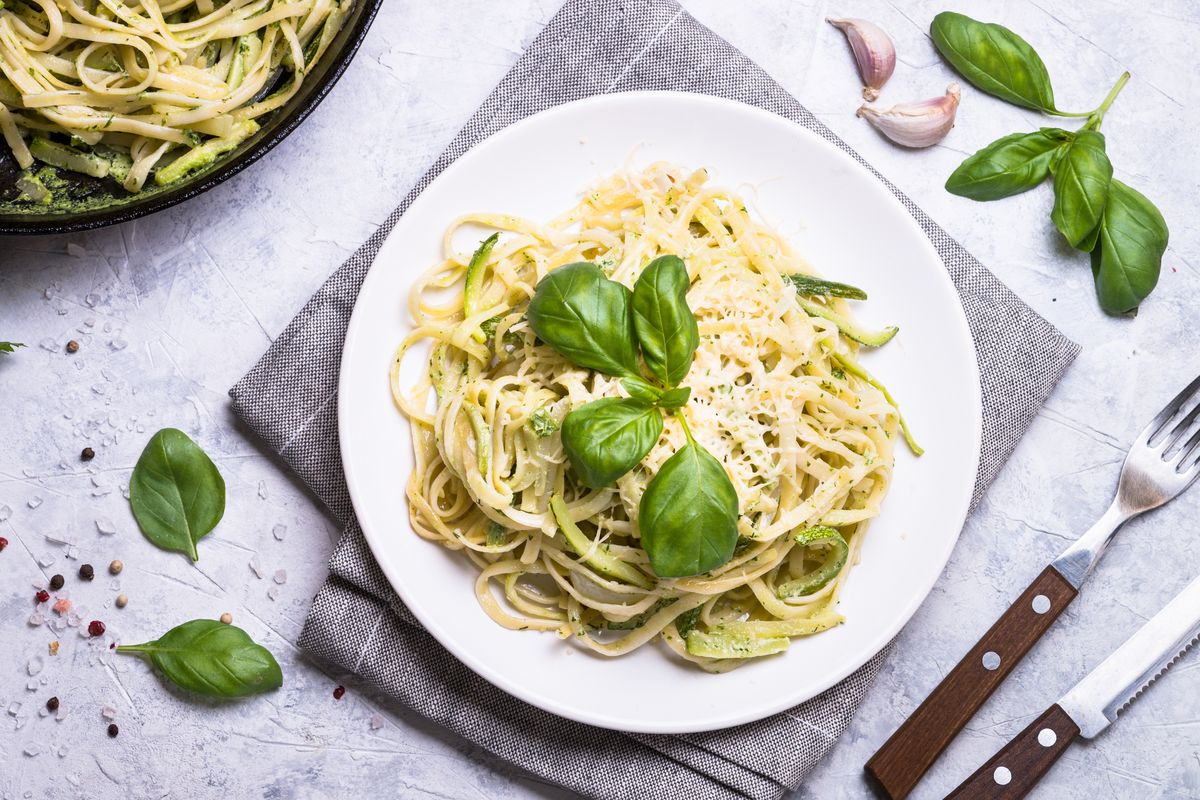 How to prepare pasta with zucchini and cream
First, cook the pasta in plenty of salted water for the time indicated on the package.
In the meantime, dedicate yourself to preparing the courgettes . After having washed them and tried the ends, grate them with a grater with large holes and put them in a container.
In a pan, heat a drizzle of oil with a clove of garlic , then add the zucchini and let them flavor for 5 minutes over high heat, season with salt and pepper .
Then add the cooking cream and continue cooking for another 3 minutes.
When the pasta is ready, drain it and toss it over high heat in a pan. Complete with a sprinkling of grated Parmesan and serve while still hot on plates.
Preparing pasta with zucchini and cream in a vegan way is really simple: replace the classic fresh cream with vegetable cream, now you can find it in every supermarket!
If you are looking for other quick and easy first courses, don't miss the wholemeal pasta with zucchini and courgette flowers , a real riot of flavours!
storage
We recommend consuming the pasta at the moment, otherwise you can leave it in the fridge for a maximum of 1 day , well covered in transparent film.
Riproduzione riservata © - WT