Simple but perfect for Halloween, we present the mummy pizzas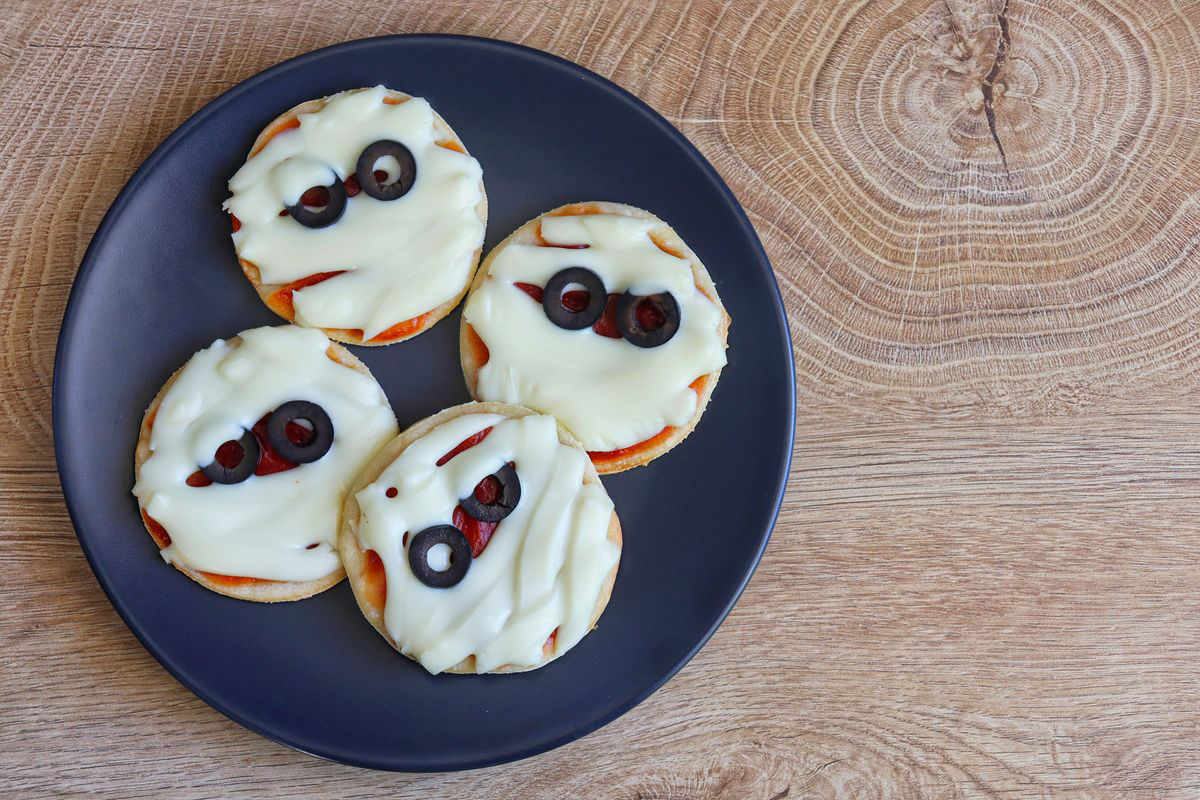 Great with both pizza dough and puff pastry, mummy pizzas are one of the simplest Halloween recipes you can prepare.
What are special about mummy pizzas? Absolutely nothing if we look at the ingredients and yet their appearance is immediately Halloween . Children will love it and you will have found a quick and easy recipe to prepare.
Halloween pizzas can be prepared with both pizza dough and puff pastry . The time required as well as the cooking remain almost unchanged. Obviously, only the consistency will change but it is really difficult to say which of the two is better. You can prepare one of each and decide for yourself.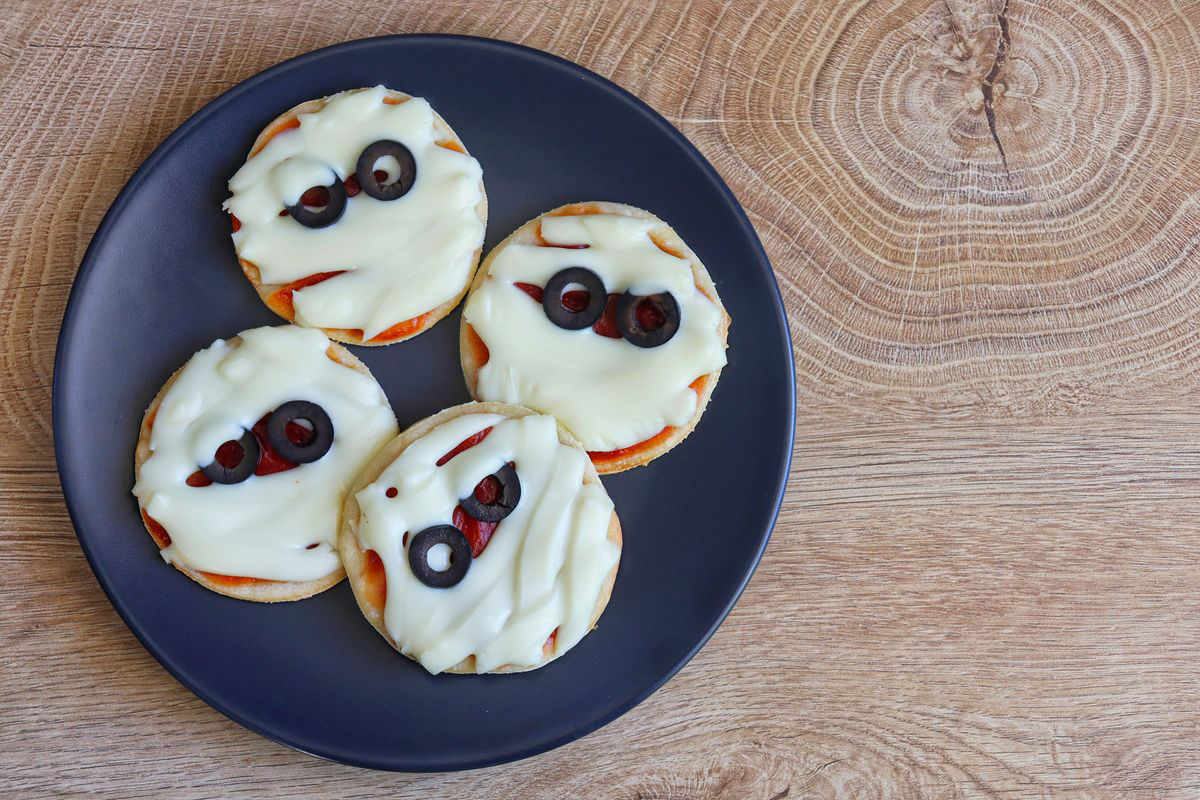 How to prepare the mummy pizza recipe
Start by unrolling the pizza dough and leaving it for 10 minutes at room temperature. With an 8 cm pastry cutter cut out as many discs as possible and arrange them slightly spaced on a baking sheet lined with parchment paper.
Spread a teaspoon of tomato puree on each and season with a pinch of salt.
Then bake at 180 ° C for 10 minutes , take the slices of provolone cut into strips out of the oven and spread over the hot pizzas, recreating the mummy effect. Complete with two slices of olives to simulate the eyes and bake for another 5 minutes at the same temperature.
We advise you to let the pizzas cool before serving. You can also prepare the mummy puff pastry pizzas, a few hours in advance , so as to take advantage of the organization of the party. By the way: check out the otherHalloween recipes too, they're scarier than each other!
storage
Mummy pizzas can be stored out of the refrigerator for one or two days . However, we recommend that you prepare and enjoy them within the day.
Riproduzione riservata © - WT