Simple, fresh and delicious orange granita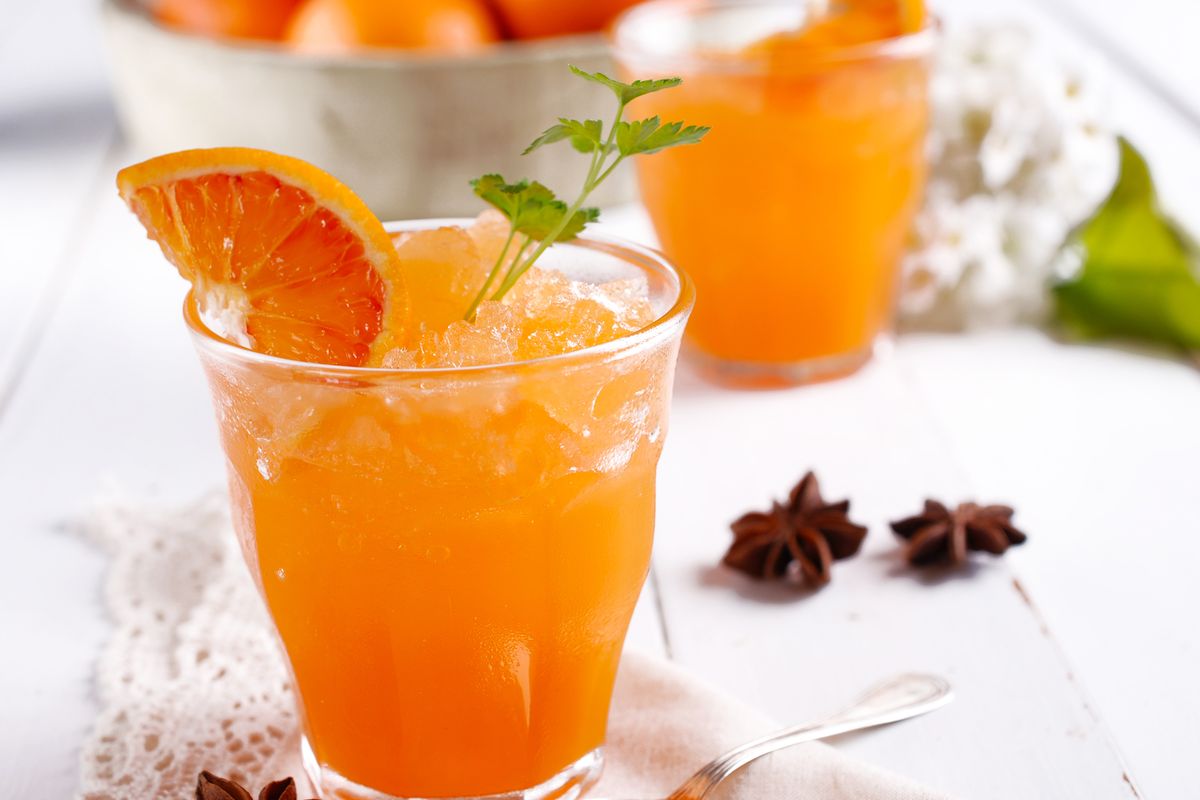 Orange granita is the perfect refreshing snack to have at any time of the day. A pleasant break to share.
Making orange granita is much easier than you think. It is in fact a preparation based on few ingredients and rather quick to make. A different way than usual to create a nourishing and refreshing break. Of those to be enjoyed with the family on relaxing afternoons or to offer to guests on warm afternoons.
So let's prepare the orange granita quick and easy!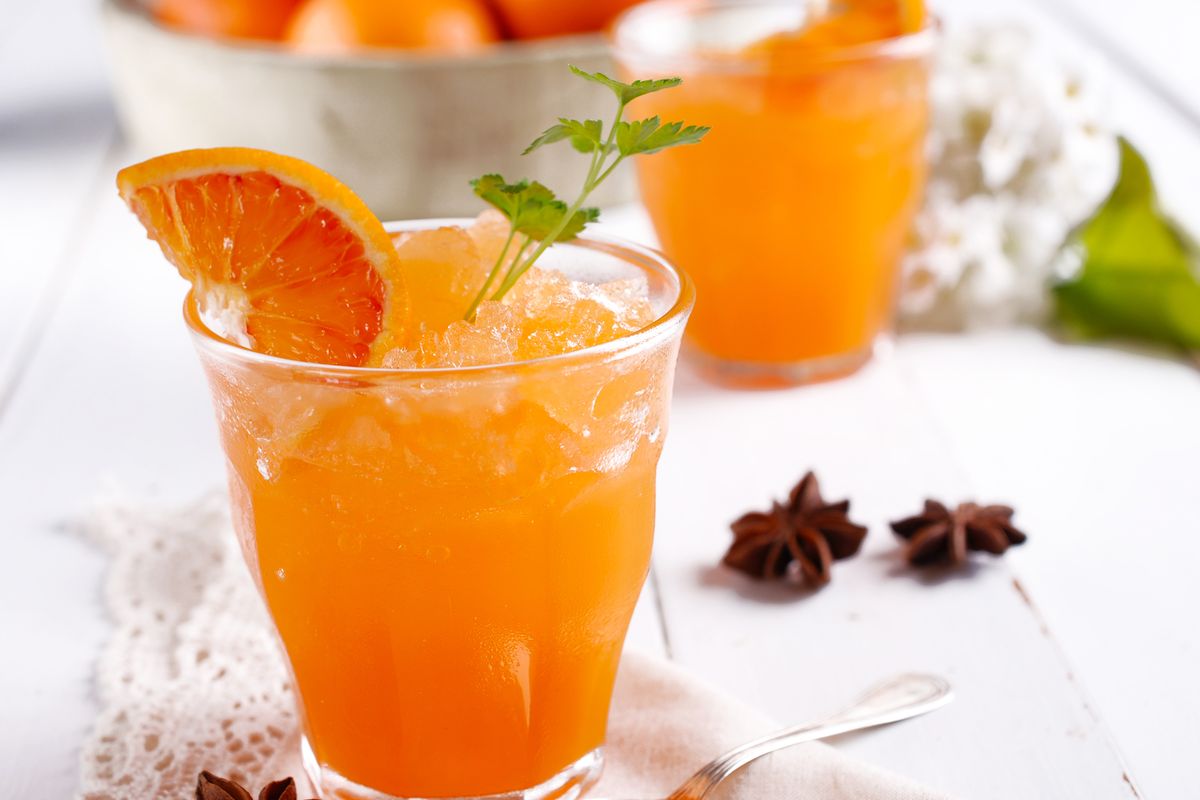 Preparation of the orange granita recipe
Start by washing the oranges and peeling them in order to also remove the white skin that could lead to a bitter taste.
Cut the orange into very thin strips and put them in a saucepan.
Add the sugar and a glass of water and cook everything over low heat for about half an hour. During this time you will have to mix often so that the oranges do not burn.
After half an hour, turn off the heat , let the oranges cool and pass them in a narrow mesh colander to obtain the juice only.
Pour the same into a bowl and add the lemon juice and a glass of cold water.
Take an ice tray and pour in what you have obtained, leaving it in the freezer for about three hours and mixing it at least every half hour. In this way you will prevent it from freezing and allow it to reach a grainy consistency , which is the one needed for granita.
When the result is grainy to the right point (usually three hours are enough), serve the granita by pouring it into glasses and accompanying it with ice and a few slices of orange.
storage
The granita can be kept in the freezer for up to a week . What matters is to check that it does not freeze. If this happens, you can, if necessary, blend it lightly or put it in an envelope and break the larger crystals.
It is important to take into account that over time the appearance tends to be less grainy and more crystallized and, consequently, less pleasant to taste.
If you liked this recipe, try the coffee granita too!
Riproduzione riservata © - WT