Small glasses with cheese and vegetables: the recipe for appetizers that are ready in seconds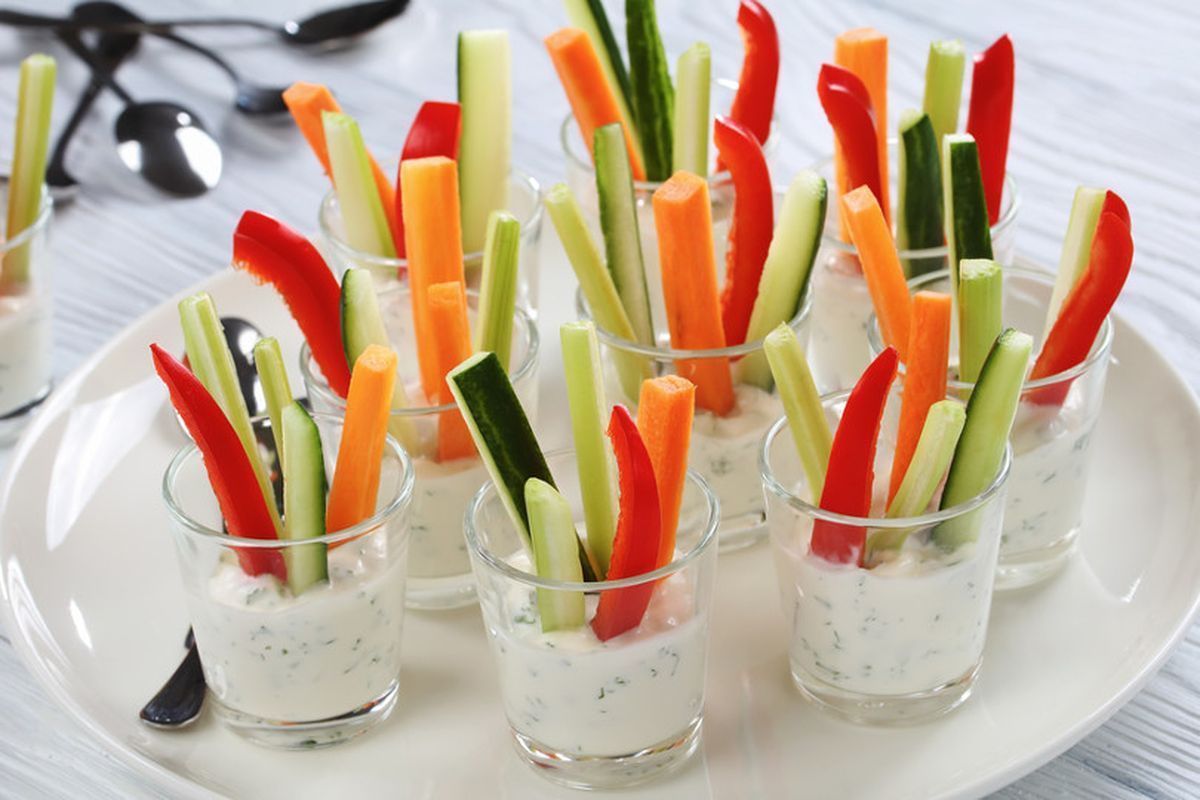 Delicious cheese and vegetable glasses: an easy recipe for a scenographic appetizer suitable for any occasion.
The cheese and vegetable glasses are a simple and quick appetizer to make, delicious and also perfect for an informal aperitif or for a buffet of savory preparations. The cream is made with a mix of ricotta cheese, cream and grated Grana Padano and flavored with aromatic herbs to taste.
You can serve these mouth-watering finger foods in the single-serving cup with your favorite vegetables, also alternating them according to the colors for a greater scenographic effect. Let's immediately see all the steps in the preparation of these delicious snacks for aperitifs, very simple and quick to make!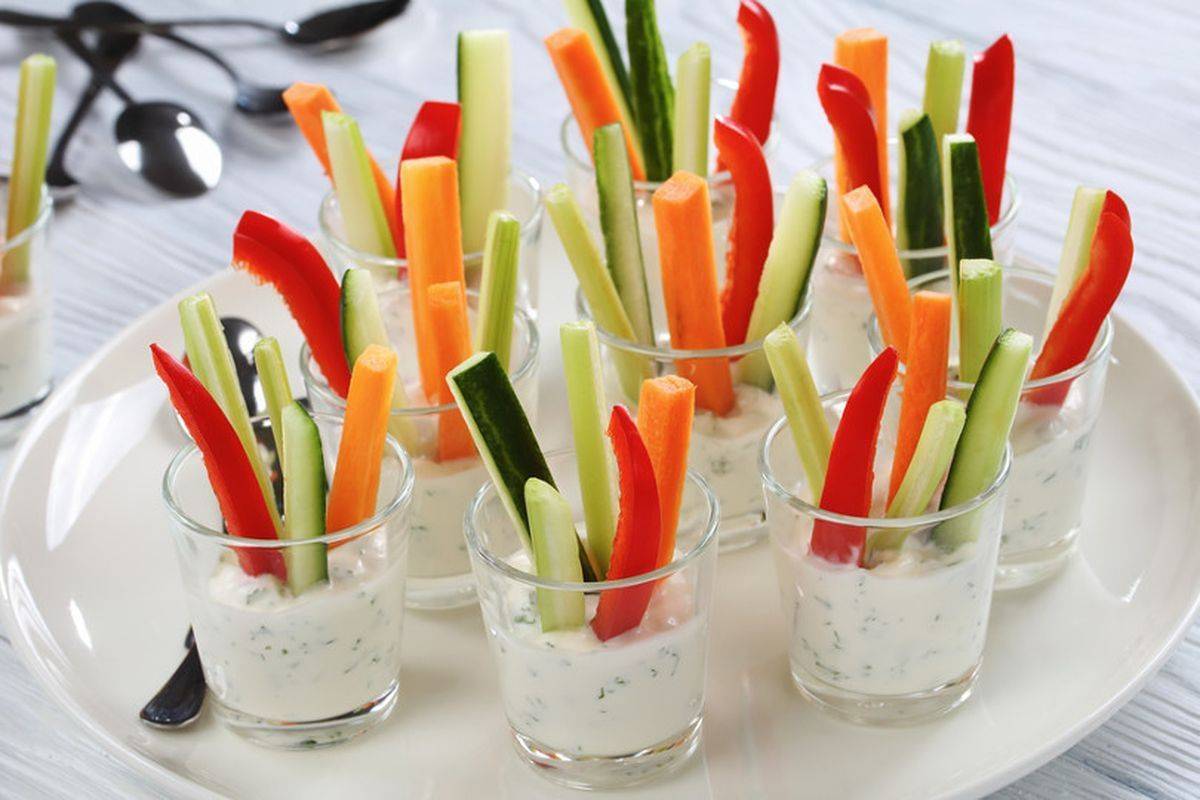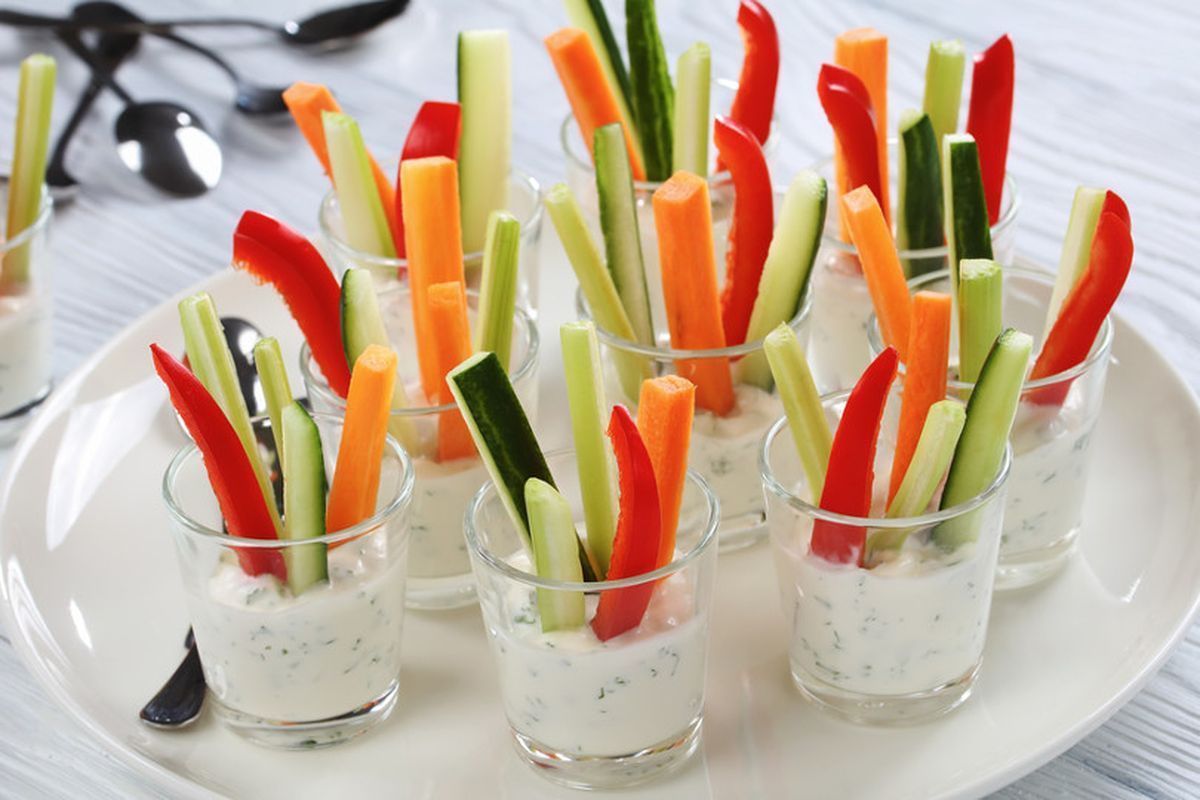 Preparation of small glasses of vegetables with cream cheese
Thoroughly wash all the vegetables under running cold water, then peel and cut them into sticks. Keep the vegetables aside and in the meantime prepare the cream cheese.
Pour in the cream, ricotta and grana padano, mix with a spoon or a whisk to obtain a smooth cream.
Put the cream in a saucepan, light the heat and over a low flame let the sauce reduce for a maximum of 5 minutes, stirring constantly to prevent it from sticking. Turn off the heat, transfer the cream into a bowl and let it cool.
Wash the aromatic herbs, dry them and chop them finely. Add the chopped herbs to the now cold cream cheese, mix and distribute it in the glasses.
Add the vegetable sticks and leave to rest in the refrigerator for at least an hour before serving.
Enjoy your meal! Alternatively, you can prepare all of our delicious appetizers or, if you're short on time , discover all the quick appetizers we've collected for you!
Tips and variations for finger food glasses
If you like these comfortable little glasses to serve for your aperitif, we really can't blame you: they are quick to prepare, tasty and also suitable for vegetarians . Of course, the recipes for finger food glasses are innumerable, you can adapt them to your tastes and insert many cold preparations inside.
Instead of cheese you can, for example, insert a small portion of Russian salad or a mini caprese with some mozzarella cherries and slices of cherry tomatoes.
And if you just want to customize the basic recipe with something extra, why not add a handful of chopped pistachios or hazelnuts? We assure you that the taste will benefit and you will make your cold glass even more gourmet. Finally, we advise you to dose the aromatic herbs creamed with the cheese well, look for the right combination by doing some tests before assembling everything.
storage
We advise you to taste them immediately after preparation or to keep them for a couple of days at the most in the fridge , inside an airtight container. Freezing is not recommended.
Riproduzione riservata © - WT