Souvlaki, the typical Greek marinated meat skewers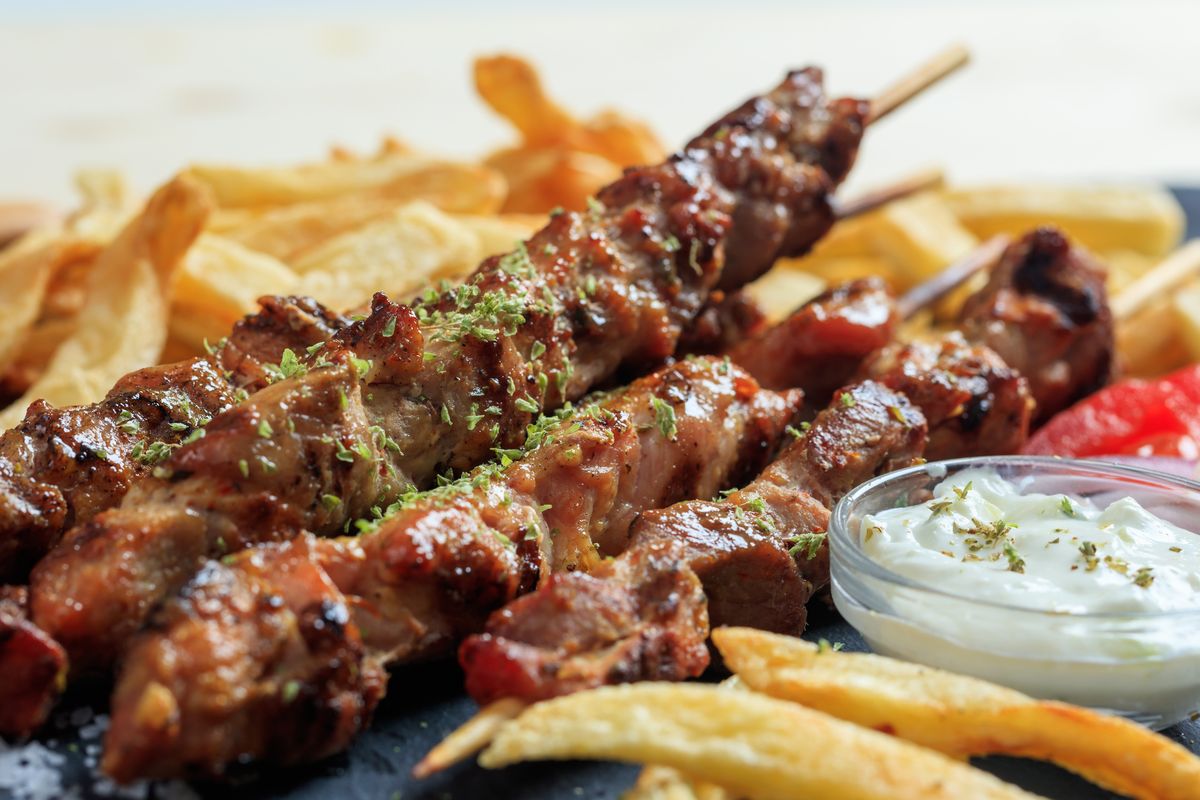 They are delicious and easy to prepare: here is the recipe for souvlaki, the marinated meat skewers originating in Greece.
Souvlaki are delicious skewers of meat typical of the Greek culinary tradition flavored with a marinade based on lemon, oil and herbs. Souvlaki really means " skewer " but the origin of this dish is rather debated, also because it is one of the oldest recipes of the country's gastronomy. Like all recipes of this type, therefore, there are many variations: you can change the meat by using chicken or veal , as well as add vegetables on the skewer (even if it turns out to be a less frequent version). Finally, the skewer can also be eaten on its own or placed inside a warm pita bread with sauces and vegetables.
Now let's see all the steps of the preparation!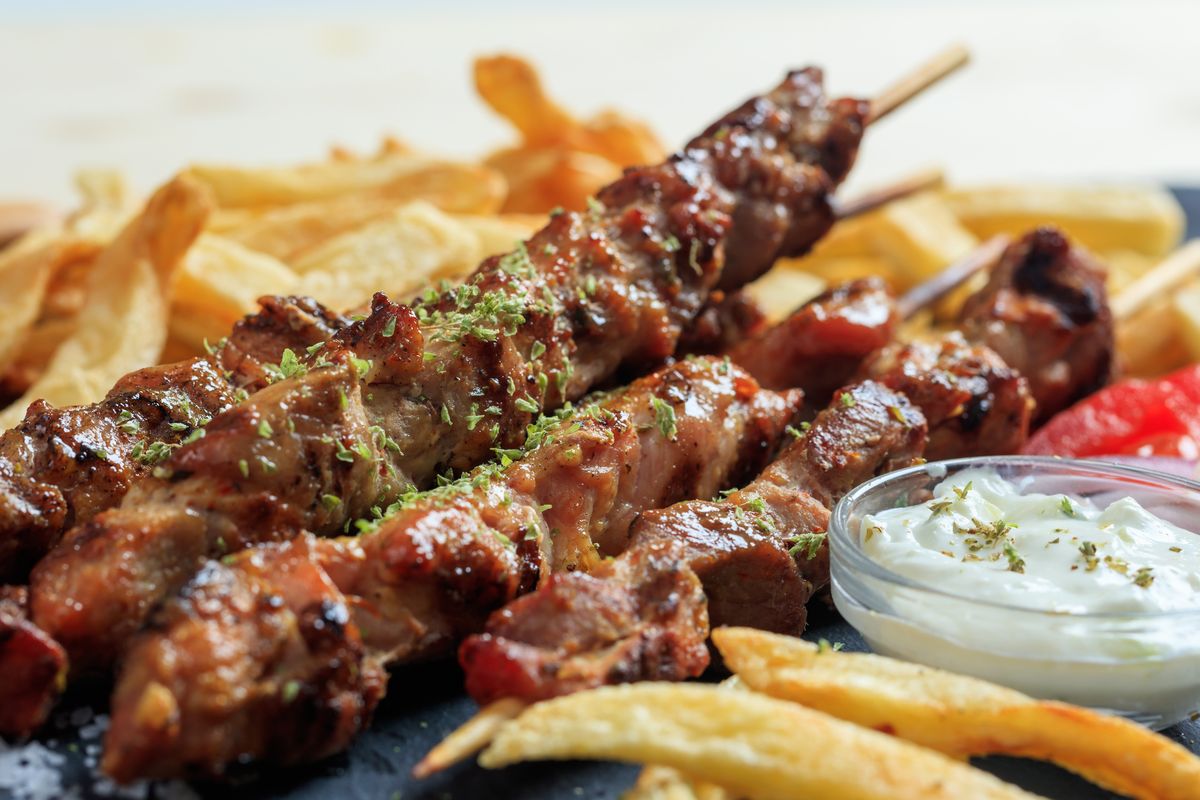 Preparation of souvlaki
First of all, dedicate yourselves to the preparation of the ingredients for the marinade: squeeze the lemons to obtain the juice, filter it and pour it into a large baking dish. Add the oil, rosemary needles, oregano, pepper and salt and mix with a fork.
Take the meat and cut it into cubes of 2-3 cm per side .
Assemble the skewers with many special wooden sticks, then place them inside the baking dish with the marinade.
Cover with cling film, place in the fridge and leave to marinate for at least half an hour.
Once the marinating time is over, remove the skewers from the refrigerator, drain them from the marinade and cook them on a hot cast iron grill.
Cook for 15-20 minutes turning the skewers from time to time.
Serve the skewers with a vegetable side dish of your choice.
Alternatively, you can make lamb souvlaki or souvlaki with chicken, two equally tasty variations to prepare the typical Greek dish, simply replacing the pork with lamb or chicken.
storage
We recommend keeping this second course of meat for a maximum of 1 day in the fridge , well covered in transparent film.
Riproduzione riservata © - WT