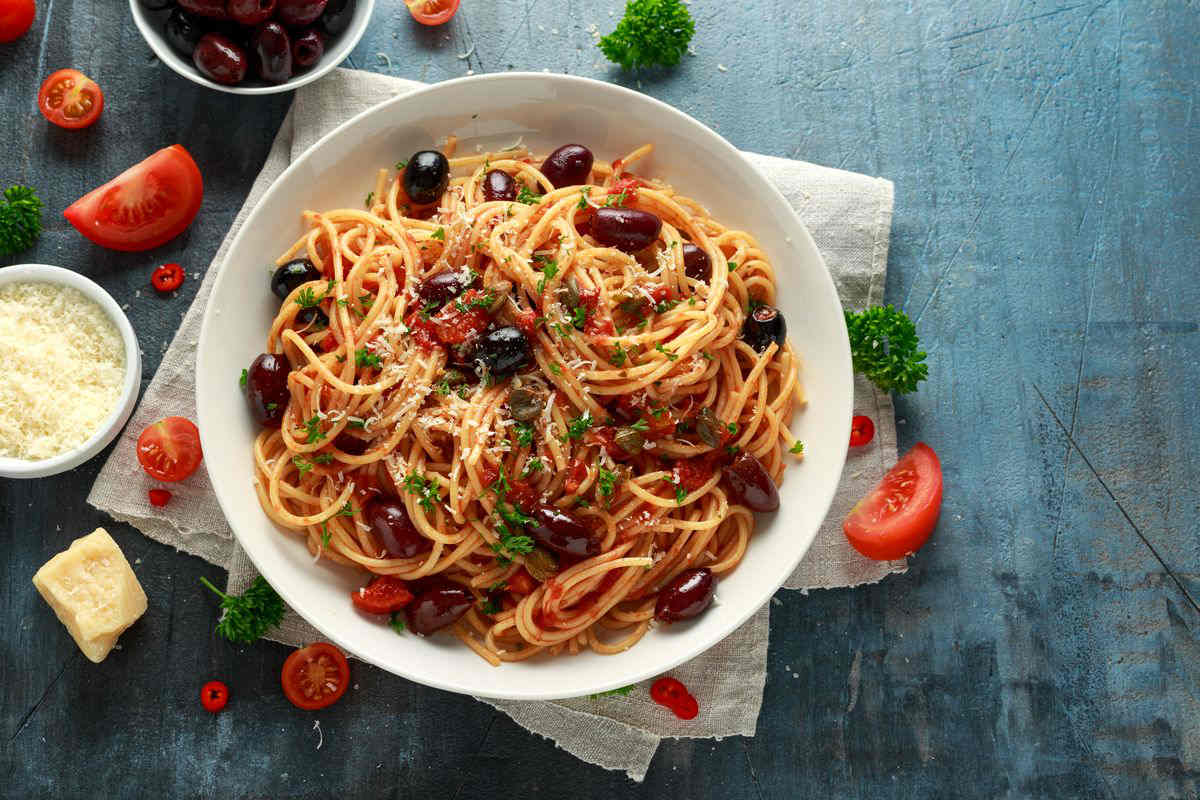 Spaghetti alla Turiddu are a perfect first course when you don't know what to cook for dinner and you have very little time. Here is the recipe.
A plate of pasta is perfect for feeding the family, even when you have little time to devote to dinner. To prepare a sauce that is not at all trivial and full of flavor, we recommend trying spaghetti alla Turiddu, an easy and quick first course in which the sauce is prepared exactly in the cooking time of the pasta.
If you add to this the fact that the ingredients that make up this Sicilian pasta specialty are already present in your pantries, then the game is done. Peeled tomatoes (or chopped tomatoes), black olives and oregano will suffice, as well as garlic and chilli pepper. Let's see all the steps together.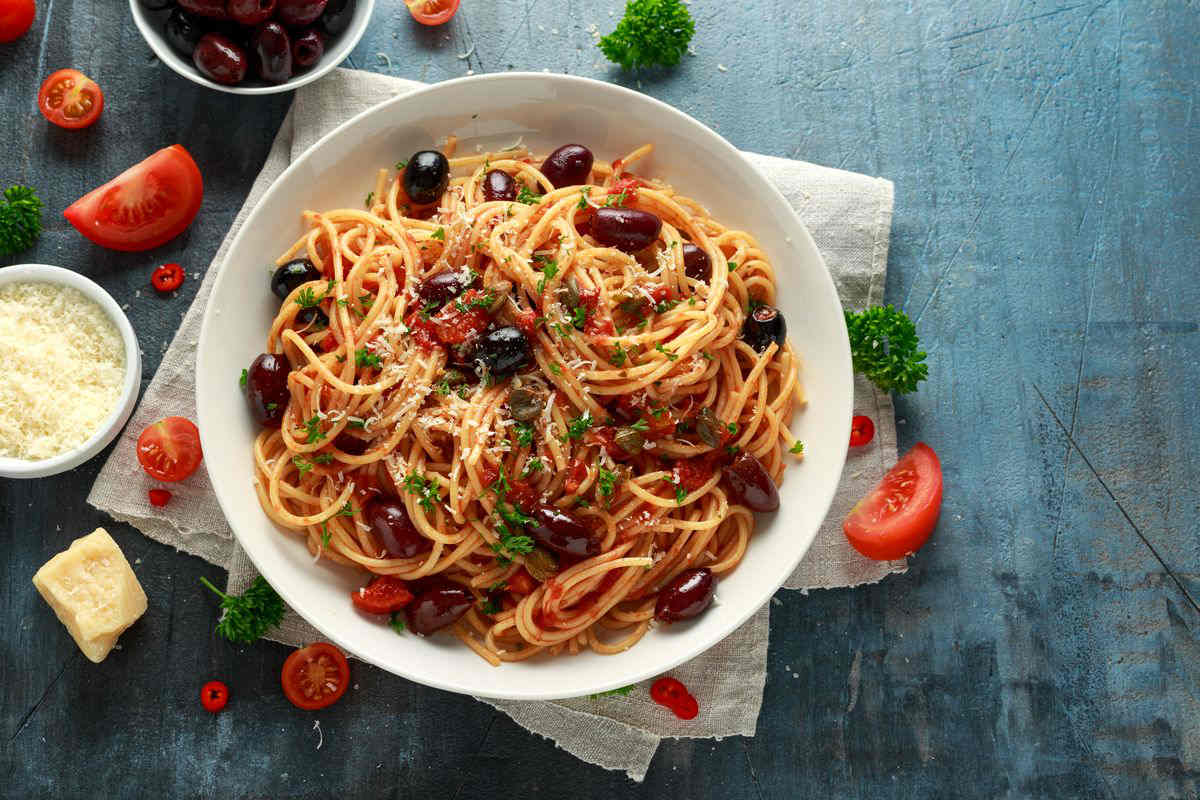 How to prepare Turiddu pasta with the original Sicilian recipe
First, cook the pasta in plenty of salted water for the time indicated on the package. Spaghetti is the ideal format, but you can use whatever you prefer.
In a pan heat the extra virgin olive oil with the clove of garlic and the chilli pepper .
Then add the peeled tomatoes , mashed with a fork and a pinch of salt and cook for 10 minutes .
In the meantime, add the black olives cut into slices and a teaspoon of dried oregano .
Once the pasta is ready, drain it and toss it in the pan with the sauce, stirring if necessary with a little cooking water.
Distribute on plates and complete as desired with a sprinkling of pecorino cheese .
Pasta alla Turiddu is ready to be tasted and if you are looking for another typical Sicilian recipe we suggest you also try the amazing pasta alla carrettiera .
storage
Spaghetti alla Turiddu can be kept in the refrigerator for 2-3 days , well covered in plastic wrap or in an airtight container. When ready to consume them, you can heat them in a pan or in the microwave.
Riproduzione riservata © - WT