Spaghetti with clams from Cannavacciuolo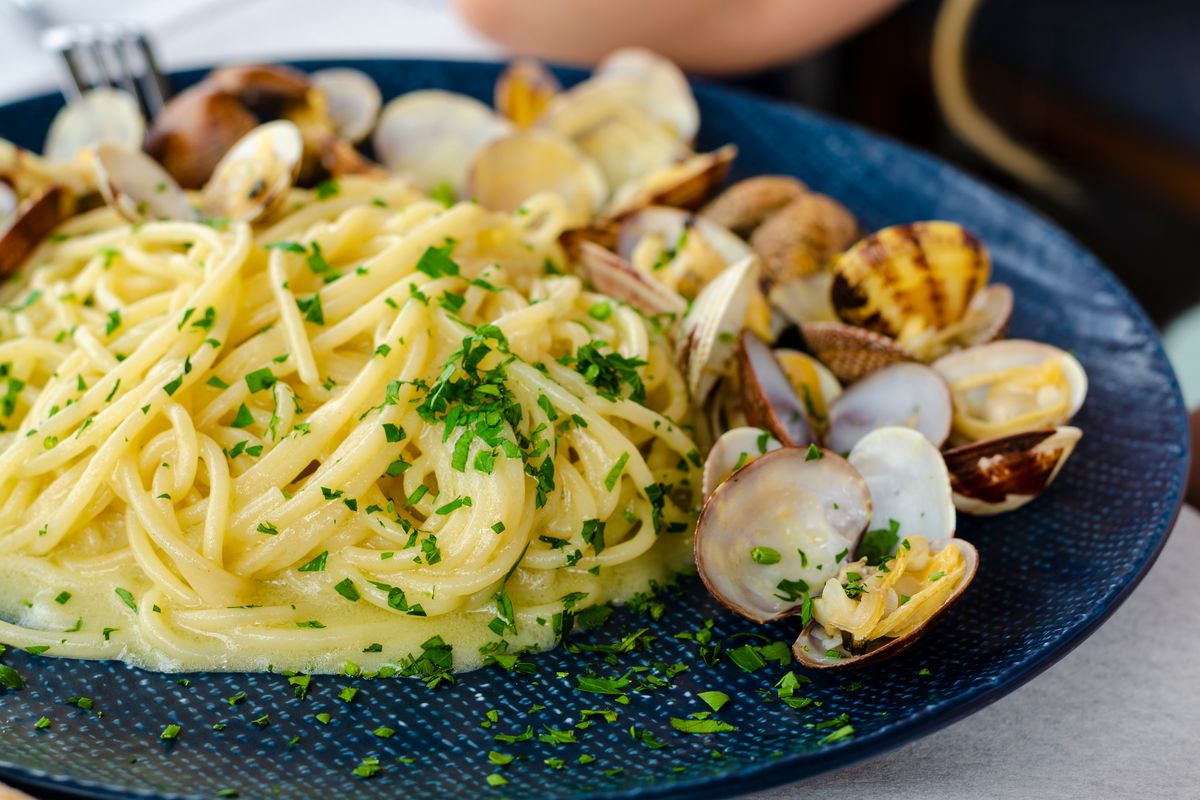 The recipe for spaghetti with clams from Cannavacciuolo has a particular secret: the skilful use of milk and garlic. Here's how they prepare.
Neapolitan, chef and even starred: who better than Antonino Cannavacciuolo can teach us how to make spaghetti with clams? None of course, yet we are certain that in reading what his secret is, many will turn up their noses. Cannavacciuolo's spaghetti alle vongole are made with a cream based on milk and garlic : this is how the great chef makes them so creamy! Heresy? Perhaps, but we know very well that we can give chefs of his caliber anything but the benefit of the doubt.
We have tried them and we can tell you without fear that they are amazing . They contain all the flavor of the sea with a creaminess never seen in a dish of this type. We just have to thank Cannavacciuolo for sharing all the secrets for preparing this pasta on TV during the Christmas program with Cannavacciuolo .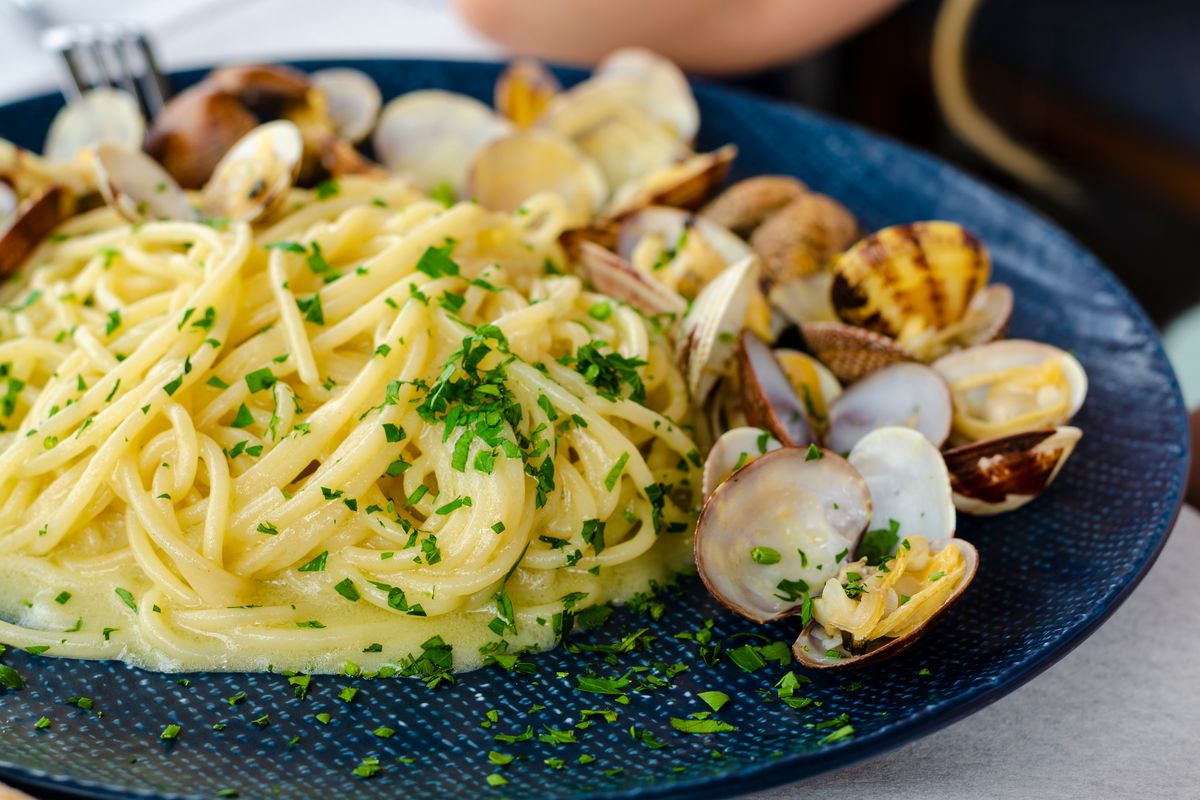 How to prepare the recipe for spaghetti with clams from Cannavacciuolo
First, put the cored garlic in a glass jar and cover it with milk . Close and leave to rest in the refrigerator overnight .
The following day, drain and rinse the cloves under running water.
Put it in a saucepan, cover it with milk and light the fire. As soon as it reaches a boil, turn it off.
Drain and rinse the garlic again, put it back on the heat covered with milk and bring it back to the boil. This must be repeated a total of three times.
In the meantime , cook the pasta in plenty of salted water for the time indicated on the package.
On the side, in a pan, heat a drizzle of oil and add the clams together with a ladle of boiling water.
As the clams open, transfer them to a plate.
Once the garlic has been cooked three times, drain it from the milk for the last time and put it in the bowl of an immersion blender together with equal quantities of oil and milk . You'll just have to cover them.
Blend until you get a smooth and homogeneous cream, neither too thick nor too runny.
Drain the pasta al dente and flavor it for a minute together with the liquid released by the clams.
Add the garlic cream, season with the parsley and arrange on the plates, adding the open clams as well.
We have to admit that this recipe is really special but in our opinion it represents a valid alternative to the classic spaghetti with clams . We highly recommend you try them!
storage
Since this is a fish-based recipe, we advise against keeping it. If you really have any leftovers, place them in the fridge and consume them within 24 hours, heating them in a pan with a drizzle of oil.
Riproduzione riservata © - WT