Spaghetti with three tomatoes, a simply genuine dish!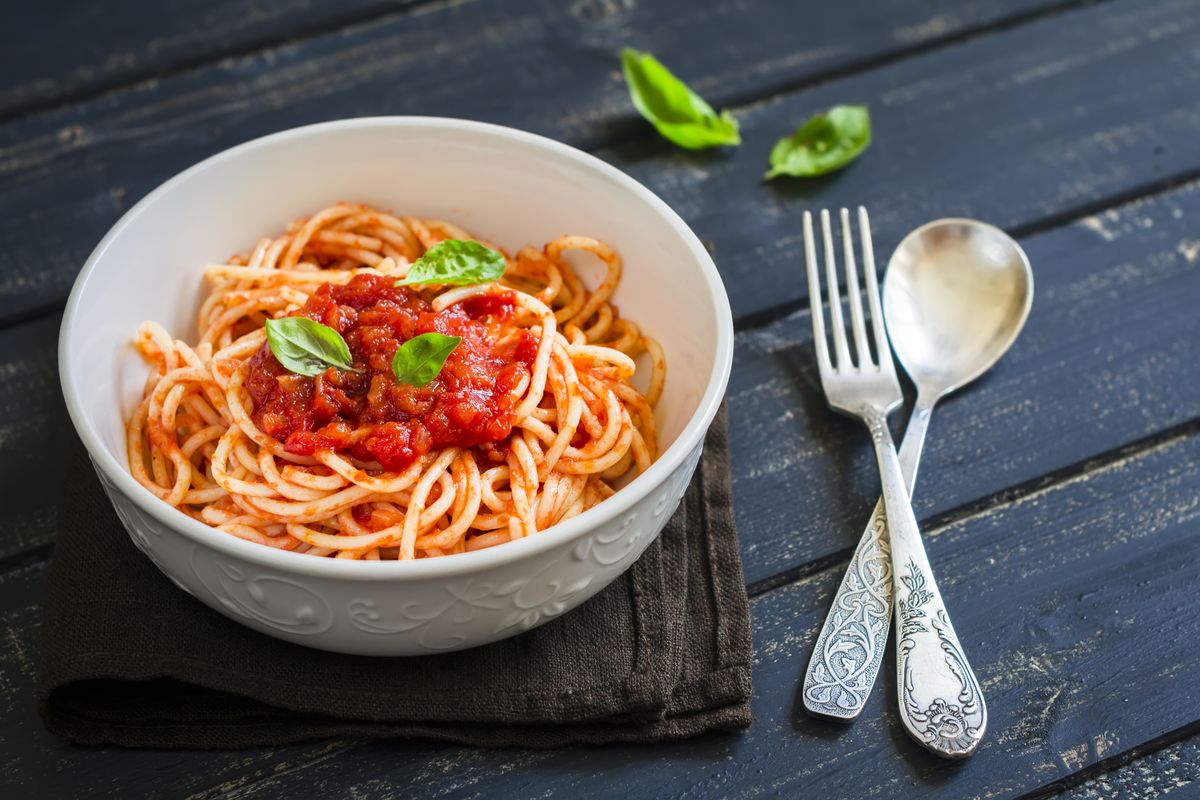 Are you looking for a simple and tasty first course? Try the spaghetti with three tomatoes recipe, made only with genuine products.
Pasta with tomato sauce is one of the most traditional dishes in the history of Italian gastronomy. But why settle for just one if we can have three? Spaghetti with three tomatoes is a recipe full of flavour, which is obtained using only products linked to the territory and genuine. The pasta is seasoned with three varieties of tomato . Cherry tomatoes are caramelized in the oven, while San Marzano tomatoes have a juicy pulp that makes the dish creamier. The third variety are Piccadilly tomatoes , which make everything more rustic. Season the dish with oil, fragrant basil or other aromatic herbs and the game is done !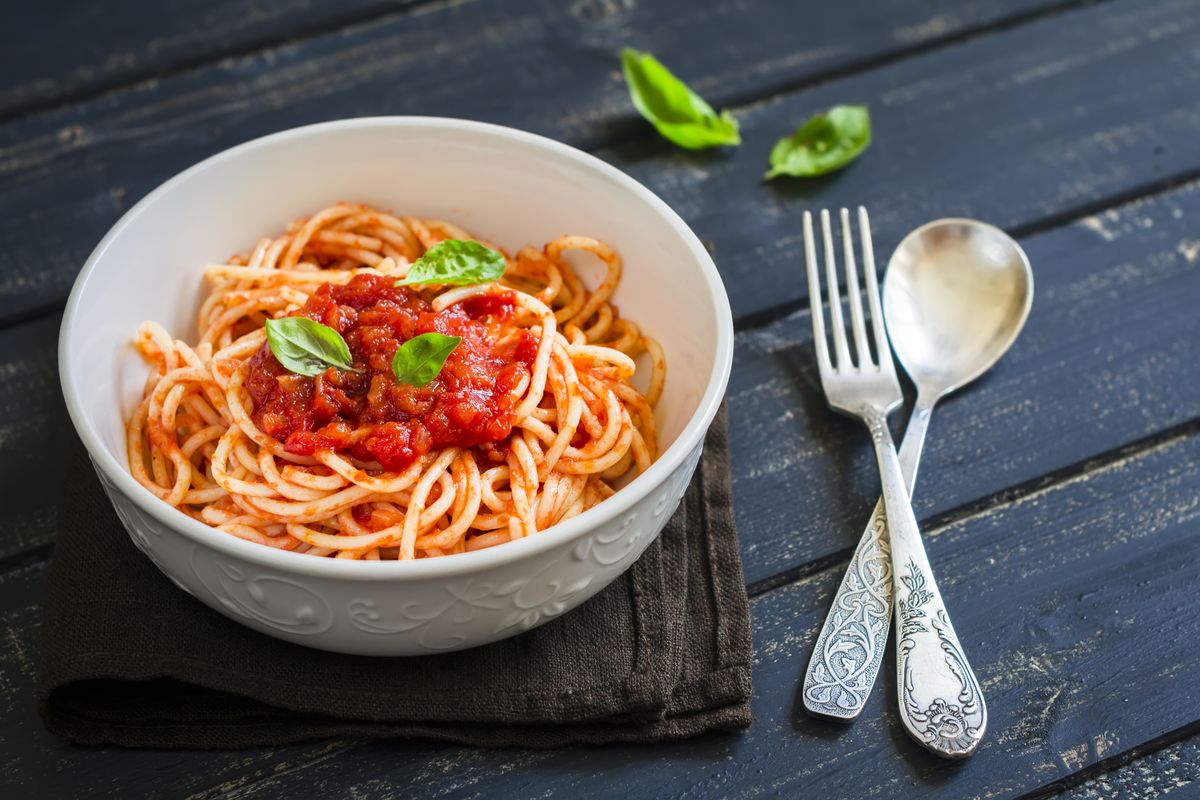 Preparation of the recipe for spaghetti with three tomatoes
To begin, wash the cherry tomatoes and cut them in half .
Cover a baking tray with a sheet of parchment paper and arrange the cherry tomatoes on it.
In a bowl, mix the sugar and a handful of oregano; sprinkle this mixture on the halves, then drizzle with a drizzle of oil.
Caramelize in a static oven at 210°C for 25 minutes .
Once done, pass them through a vegetable mill to reduce them to a puree. Set aside momentarily.
Wash the San Marzanos and cut them in half to remove the internal seeds . With a knife, cut them into small cubes .
Collect them in a bowl, where you have to season them with a couple of tablespoons of oil, a few basil leaves, salt and a handful of oregano.
Blanch the Piccadilly tomatoes in hot water, then peel them . Cut the pulp into fillets or cubes .
Add them to the bowl with the San Marzanos and mix.
Pour a drizzle of oil on the bottom of a non-stick pan and put a clove of garlic; brown on moderate heat.
Pour in the cherry tomato puree and cook for a few minutes. Add the other tomato mixture and cook for 5 minutes .
In the meantime, cook the spaghetti in plenty of salted water for half the time required.
When it is ready, drain it, but recover half a glass of the cooking water.
Add the pasta to the pan and complete its cooking by adding the cooking water.
When ready, turn off the heat and season with some basil leaves. Then, all you have to do is plating.
storage
Pasta with three tomatoes is a Mediterranean dish full of flavour. You can keep it in the fridge for up to 1 day , covered.
Discover all the curiosities about spaghetti, the symbol of the Italian gastronomic tradition .
Riproduzione riservata © - WT