Spinach roll with salmon, a scenographic appetizer ready in 30 minutes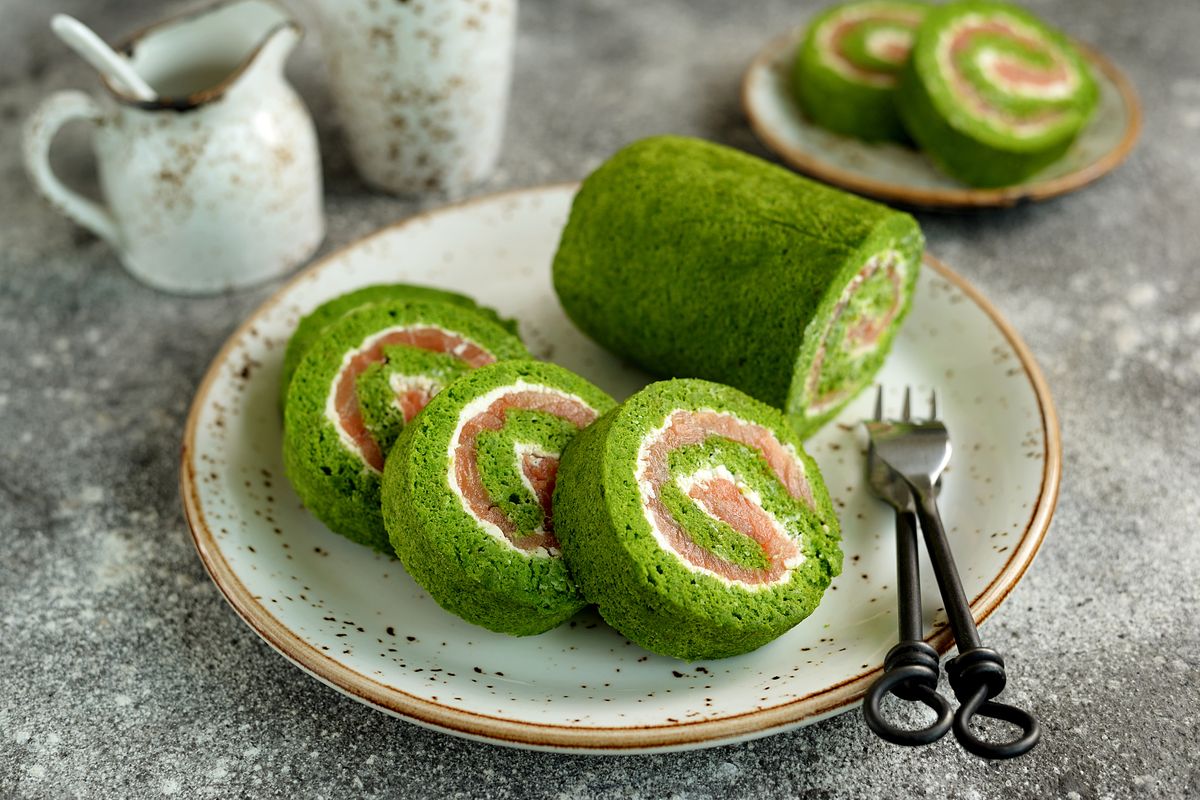 Spinach roll with salmon is a simple and quick recipe to prepare, to serve as a main course or appetizer.
Do you have some spinach available and don't know how to use it? The spinach roll with salmon is the recipe for you. Simple and quick to prepare, you can stuff it according to your tastes and preferences and it can also be prepared in advance .
The roll prepared following this recipe is perfect both as a second course and as an appetizer.
As an alternative to smoked salmon, you can use cooked ham, salami or other cold cuts .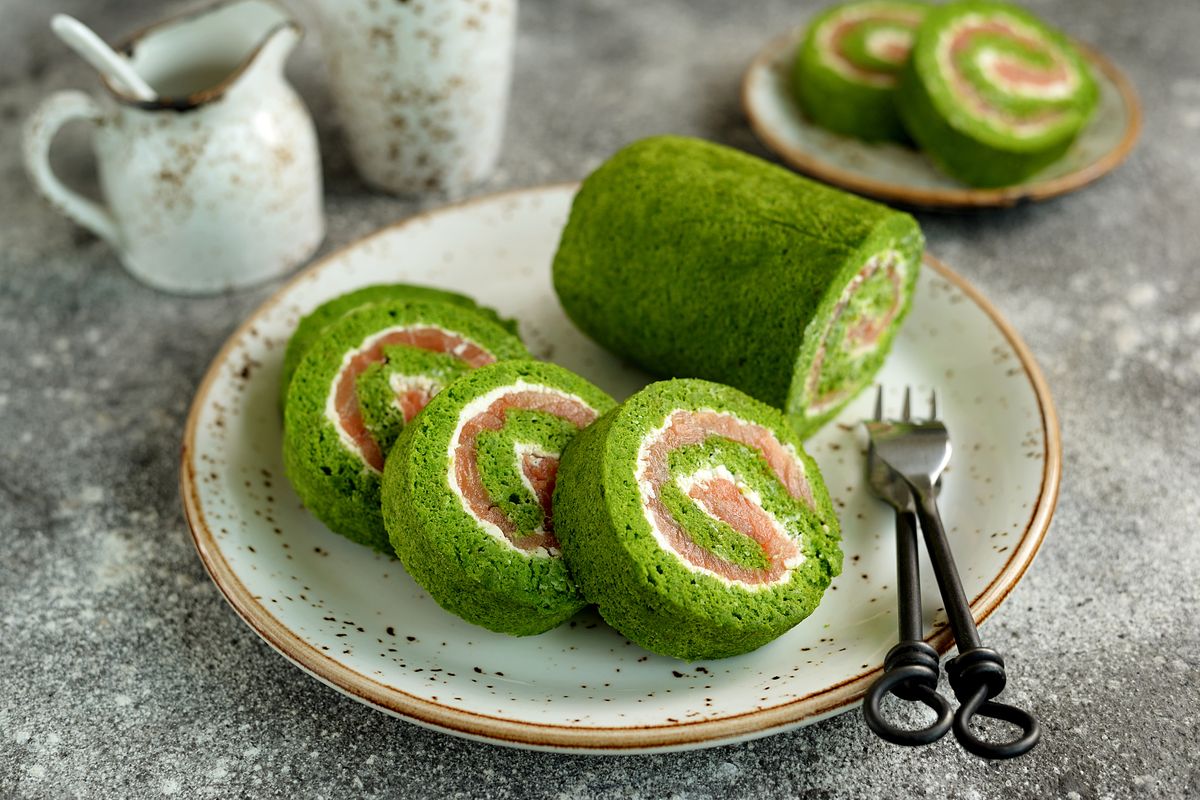 Preparation of the spinach roll with salmon
Start by cooking the spinach in plenty of boiling salted water for 5 minutes .
Drain and squeeze the spinach well .
Then blend them with the egg yolks, salt and pepper until you have obtained a creamy mixture.
Separately, whip the egg whites until stiff, then add them to the spinach blended with the eggs. Mix well to mix all the ingredients.
Transfer the mixture thus obtained onto a baking sheet lined with baking paper, level with the help of a spatula and bake in a preheated oven at 180°C for 15 minutes .
Remove from the oven and leave to cool, then turn the roll upside down on a clean tea towel , gently remove the baking paper and spread the cheese.
Finish by distributing the smoked salmon.
Roll up into a roll and wrap in aluminum foil.
Let your roll rest for half an hour in the refrigerator before serving. Enjoy your meal.
If you liked this recipe, you can also try the rocket and salmon omelette roll .
storage
We recommend keeping the roll for a maximum of 1 day in the fridge , well wrapped in aluminum foil.
READ ALSO: The stuffed potato roll is too good!
Riproduzione riservata © - WT