Spring risotto with asparagus and zucchini, the seasonal recipe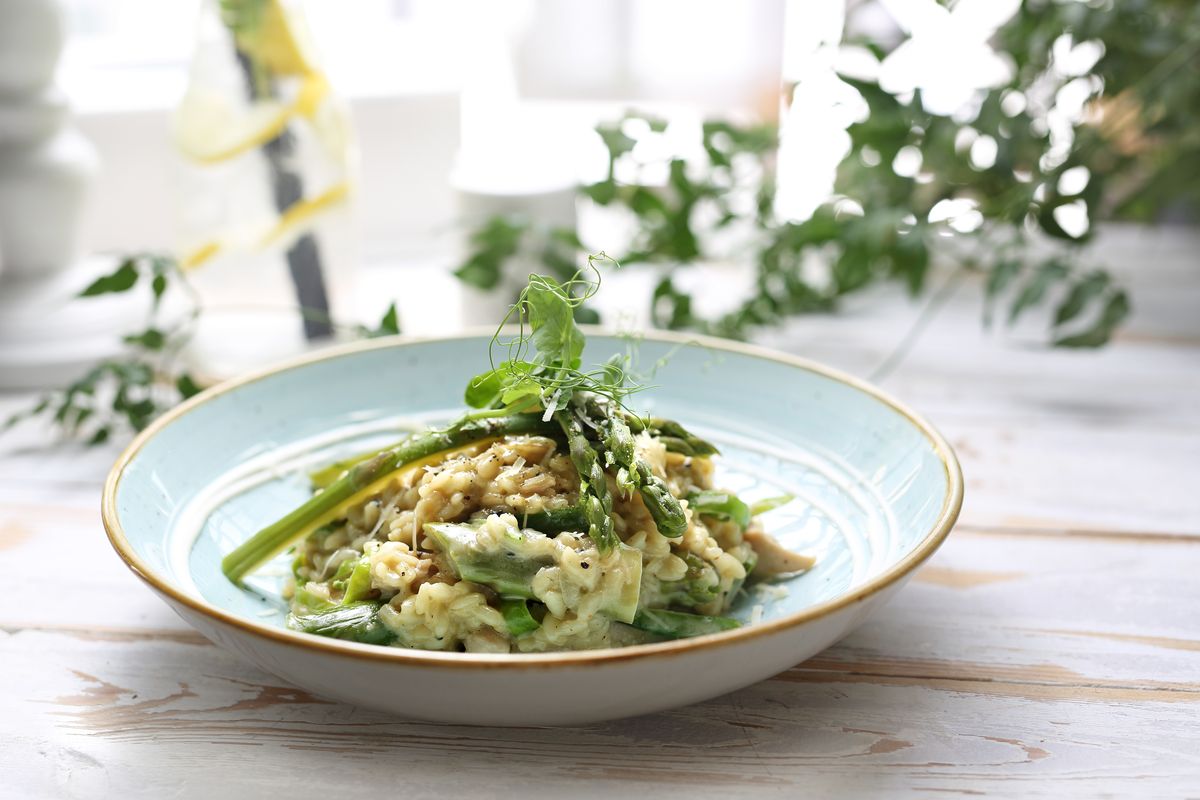 You won't be able to say no to our risotto with asparagus and courgettes: a light but creamy and tasty first course at the right point.
Risotto with asparagus and zucchini is a particularly tasty creamy first course especially in spring . If you have the opportunity, use wild asparagus , alternatively even supermarkets will surely know how to satisfy your needs.
Being very versatile, asparagus can be the protagonist of many recipes: they can be eaten boiled as a side dish or they can enrich first courses, as in this case, accompanied by other ingredients. The courgettes will sweeten the bitter taste of this risotto with wild asparagus and form that tasty cream that will make the dish magnificent.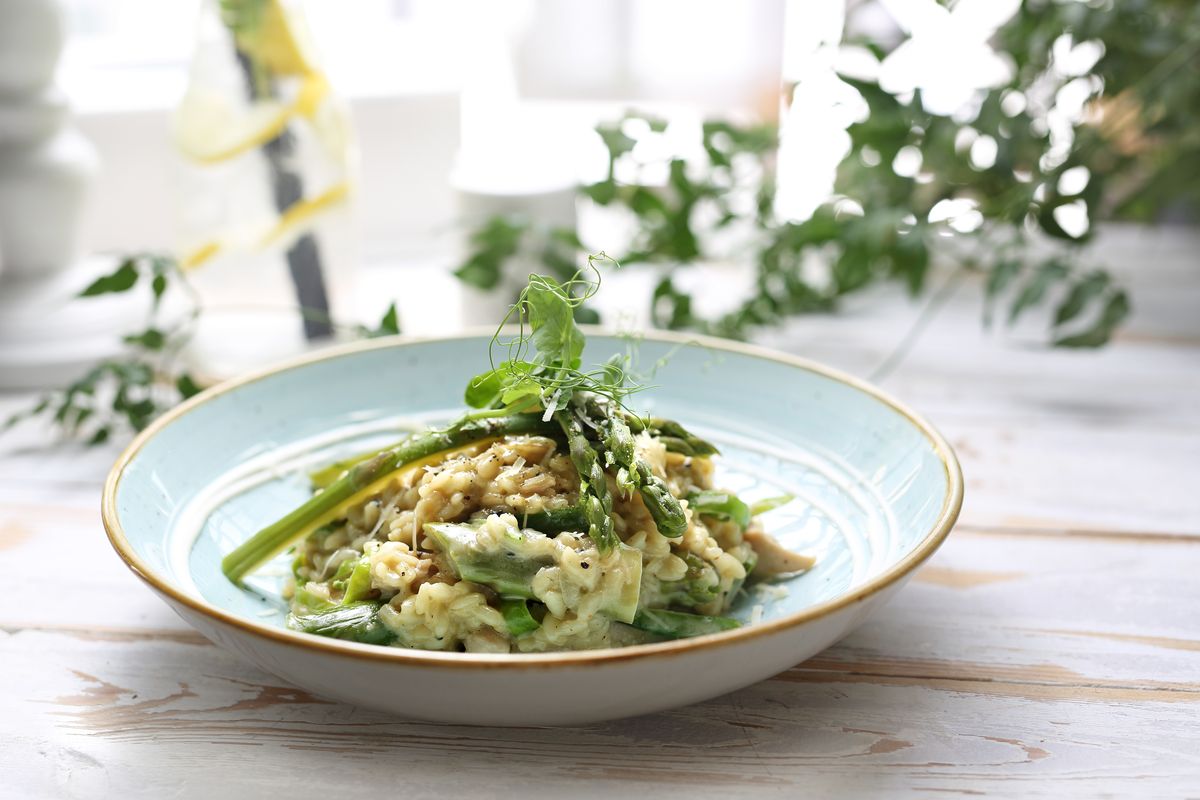 Preparation of the risotto recipe with asparagus and zucchini
Wash and finely chop the onion, and trim and wash the zucchini and then cut it into cubes .
Clean the asparagus by removing the tough stem by hand , then slice into rounds .
In a large pan, pour two drizzles of oil and the three prepared vegetables. Simmer, salt and add a ladle of water and cook for 15 minutes .
When the liquid is consumed, add the rice, adjust the salt and add a few more ladles of water.
Bring to the boil, pouring in more ladles of water from time to time.
Add a pinch of ginger powder at the end of cooking and mix.
Plate up and serve the risotto hot!
You can replace the water in the preparation with hot vegetable broth , and add some sweet bacon to enrich the taste of the risotto. If you love asparagus there are many other recipes to try that will amaze you!
Variations and suggestions for risotto with asparagus and zucchini cream
If you want a delicious variant, the combination of courgettes and taleggio will give your dish an extreme creaminess: the taleggio must be creamed with rice a few minutes from the end of cooking (in the quantity you prefer).
As a substitute for ginger , try risotto with saffron or spice this recipe with turmeric or curry.
storage
Your risotto will be eaten immediately !
Riproduzione riservata © - WT