Spring rolls in air fryer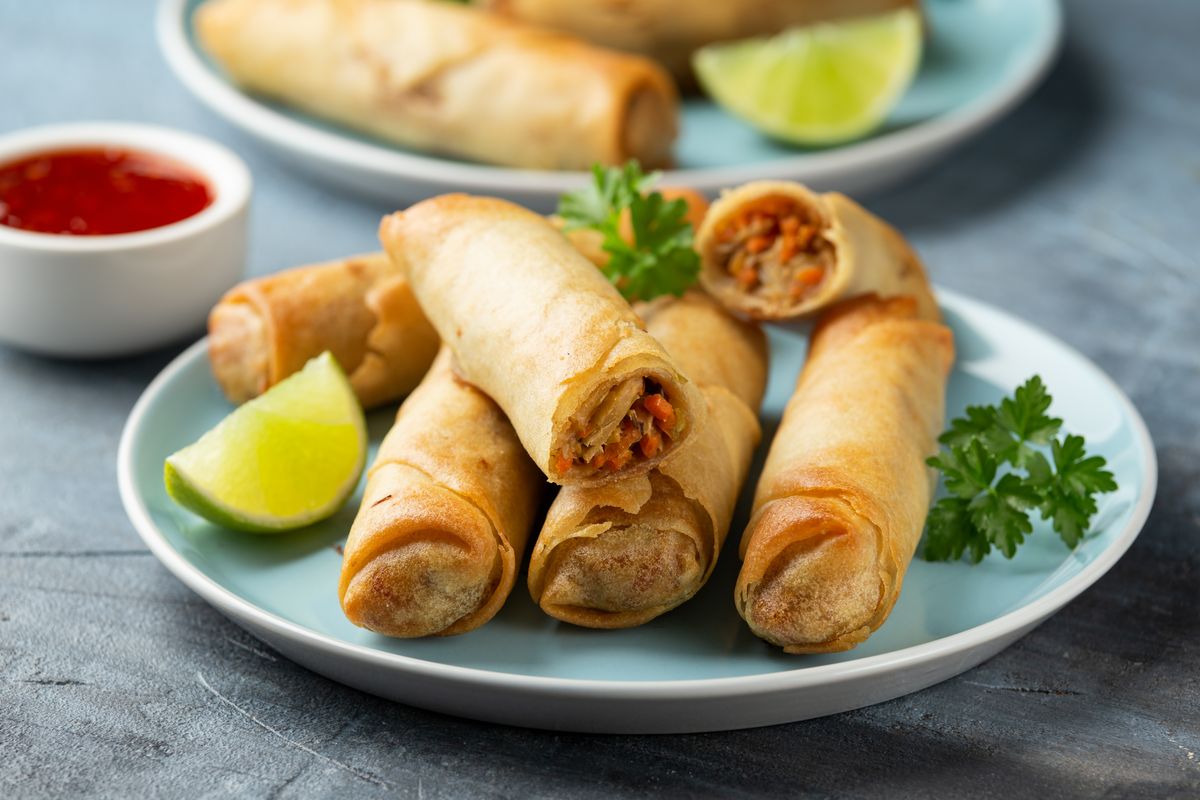 Air fryer spring rolls are a classic revisited in a light way, with a little oil but without giving up crunchiness
Spring rolls are one of the most famous dishes in Chinese cuisine . Tradition would have them fried in oil but this makes them heavy and not suitable to be enjoyed too often. This is why today we reveal the recipe for spring rolls in the air fryer.
The process and ingredients are the same as the traditional recipe . What changes is only the cooking method which will require, as always when talking about recipes with the air fryer , very little oil. So get some sheets of rice paper and vegetables and get ready to make some amazing and light street food !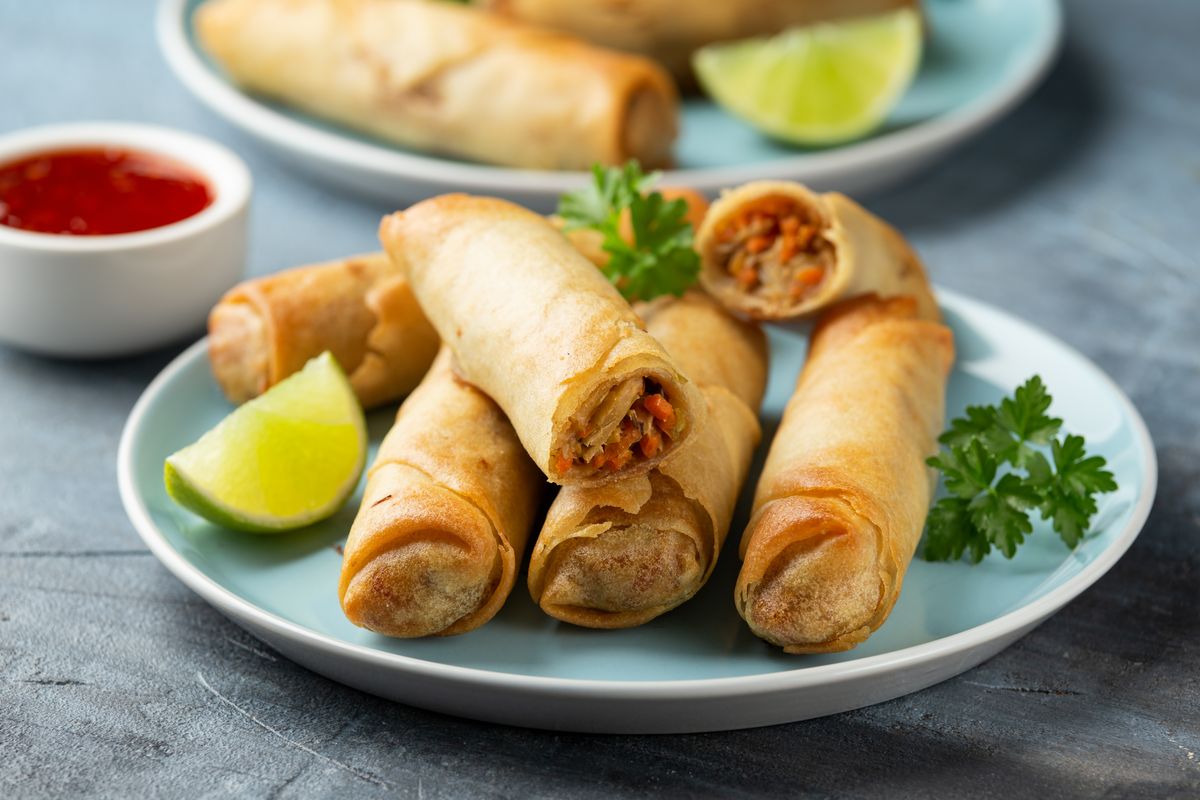 How to make air fryer spring rolls recipe
First you need to clean and cook the vegetables . Then peel the carrot, remove the ends and grate it with the grater with large holes. Also finely slice the cabbage and cut the spring onion into slices.
In a wok or non-stick pan, heat the oil and add all the vegetables, cooking for a few minutes before adding the wine.
Season with salt and cook until tender, then transfer to a plate and leave to cool.
To form the rolls, wet the sheets of rice paper by quickly passing them in a plate with some water.
Place the filling forming a strip not exactly in the center, then close the sides first and then roll up. As they are ready, place them in the air fryer basket.
Spray them with a few puffs of oil spray and cook them at 200°C for 7 minutes until they are nice and crispy. Then serve them hot with soy sauce.
If you prefer more local ingredients, then we recommend you try the Italian spring rolls , which are also perfect for cooking in the air fryer.
storage
Better to enjoy freshly made spring rolls so as to appreciate their crunchiness. If you have any leftovers, they can be kept in the refrigerator for a couple of days .
Riproduzione riservata © - WT