Squid and broccoli linguine, the recipe that combines the land with the sea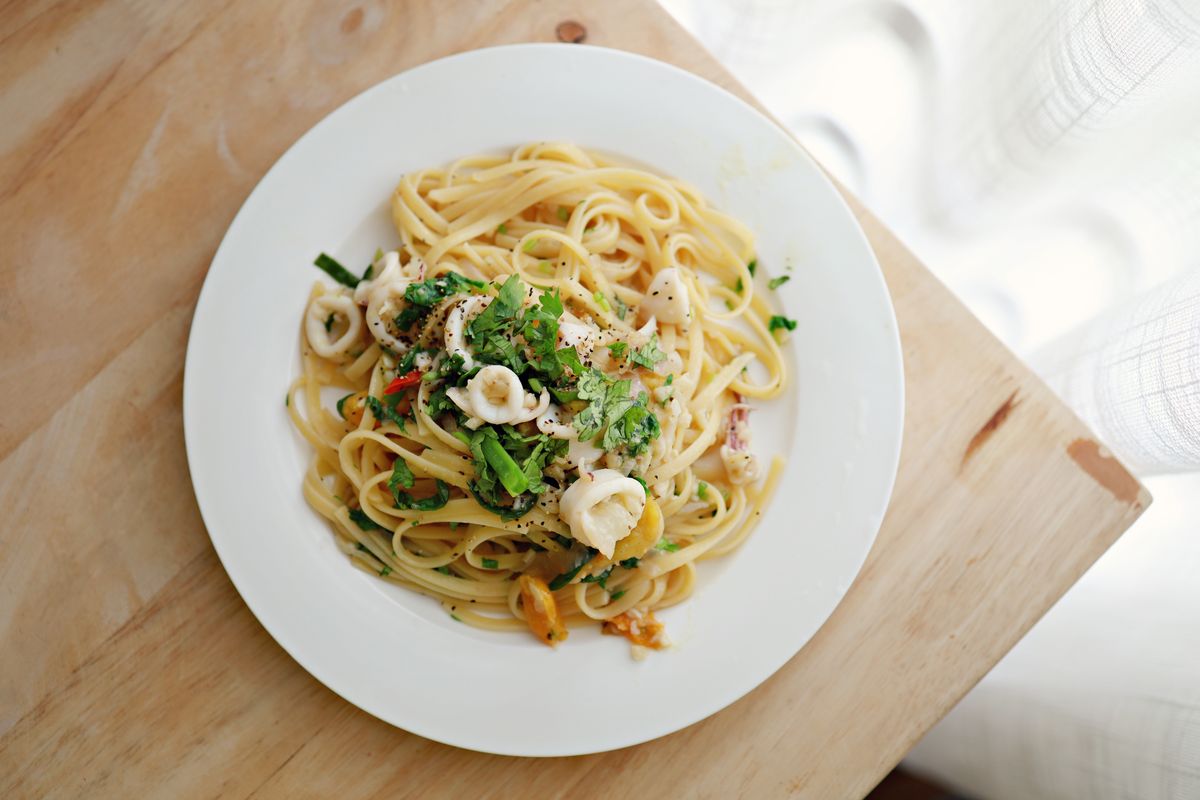 Squid and broccoli linguine excellent first course to serve by combining an ingredient from the land and one from the sea. Perfect for any occasion.
Squid and broccoli linguine are a very simple first course to prepare, perfect for when you want a good first course based on fish that is a little different from the usual . Apart from cleaning the squid, the preparation is really simple and, in just a few steps, you will bring to the table a delicious and not at all obvious first course to be discovered bite after bite.
Curious about preparing this easy fish first course? Straight to the kitchen then!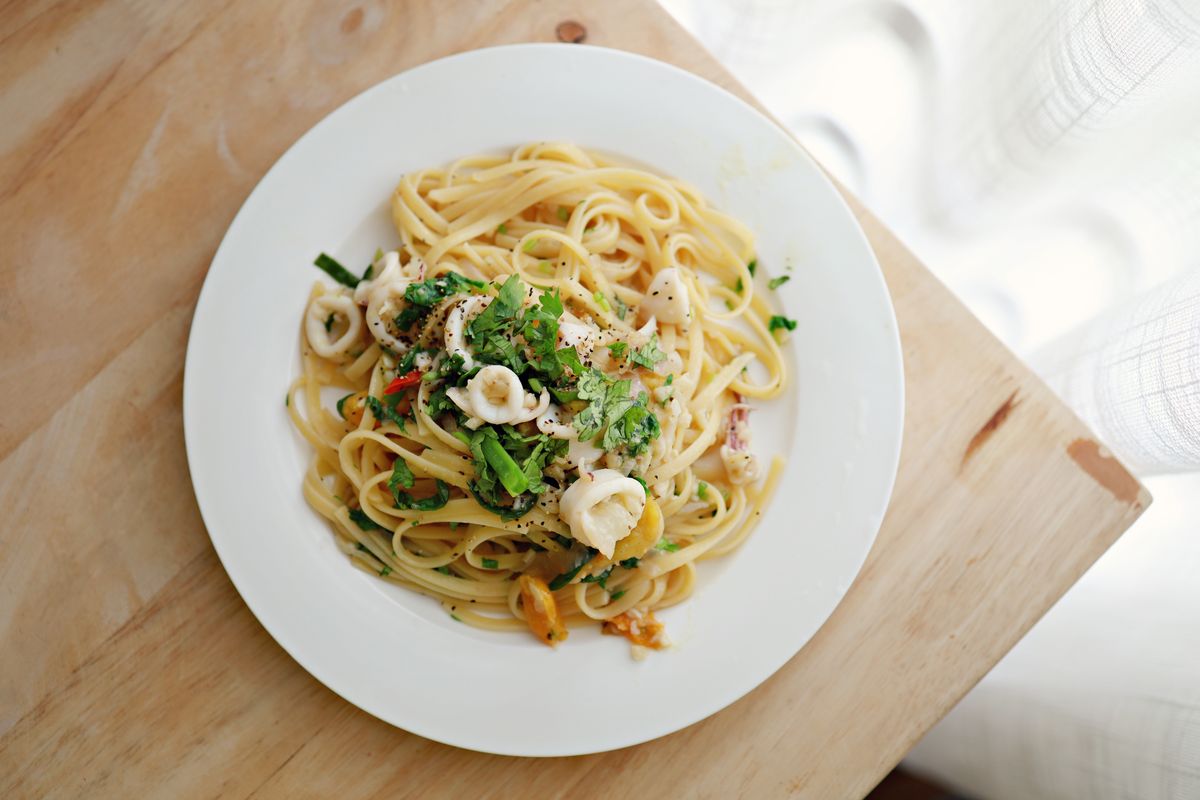 Preparation of calamari and broccoli linguine
To prepare the squid and broccoli linguine, start by carefully cleaning the squid by removing the innards and rostrum .
Then cut the squid into strips and keep them aside.
Now move on to cleaning the friarielli: remove the stems and the toughest leaves then rinse under cold running water.
Take a large non-stick pan, put it on the stove and heat a drizzle of oil and brown the garlic and chilli pepper.
Add the calamari and cook for a couple of minutes.
Deglaze with the white wine, let the alcohol evaporate then add the friarielli, salt and cover with the lid.
Continue cooking for about ten minutes .
In the meantime, cook the linguine in plenty of salted water. Drain them al dente and sauté them in the pan for a minute.
Serve the first immediately and finish with a sprinkling of freshly ground black pepper. Enjoy your meal!
If you liked this research, but you want a dish entirely of land, try broccoli and sausage .
storage
Linguine with squid and broccoli prepared following this recipe can be stored in the refrigerator in an airtight container for 1-2 days.
READ ALSO: How to clean squid: all the steps (with photos)
Riproduzione riservata © - WT