Steamed artichokes, the easiest way to cook them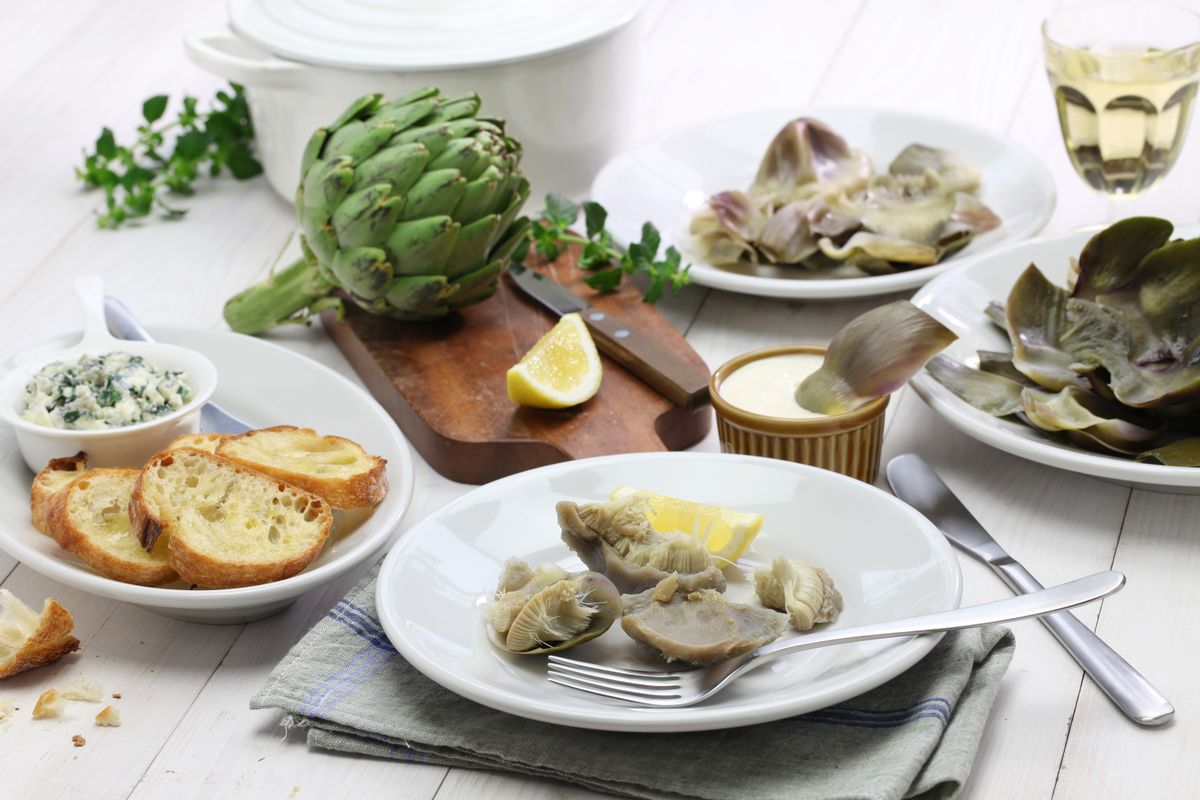 Perfect as a side dish, simple or seasoned, steamed artichokes keep all their taste and properties unaltered.
Artichokes are the protagonists of many recipes of traditional Italian cuisine , especially that of the central-south. The simplest way to cook them is to prepare steamed artichokes. This cooking technique, less aggressive than boiling, allows to keep the properties almost unchanged, in particular potassium and magnesium , but also to obtain a light and tasty side dish.
Many think that cleaning artichokes is complicated and laborious, so they give up. In fact, however, it is very simple and if you really don't want to try these steps, buy them fresh but already clean: they can be found in every supermarket, when they are in season. But no more chatter. Let's see how to steam artichokes.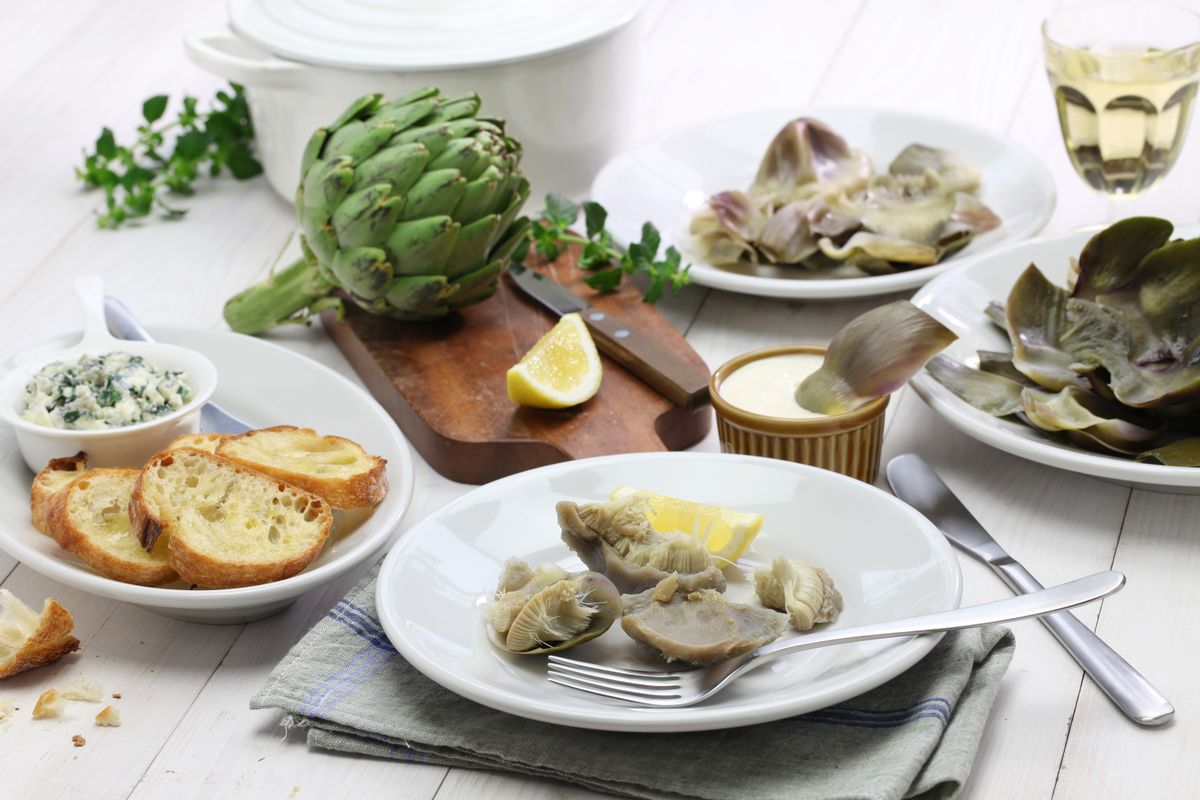 How to prepare the steam artichoke recipe
First clean the artichokes . Start with the stem and the underside, to be removed with a small knife. Then cut the tips and with the help of a teaspoon also remove the internal goatee.
Divide them in four and as they are ready, transfer them to a bowl full of water acidulated with the juice of a lemon.
To prepare the steamed artichokes, bring a saucepan with 3 fingers of water to the boil. Place the steamer and distribute the artichokes in a single layer. Cook for 20 minutes or until tender when skewered with a fork.
Serve hot or cold seasoning them to taste with oil, salt and lemon juice.
Artichokes in a pressure cooker
To steam artichokes in a pressure cooker, the procedure is the same. Once clean, pour two fingers of water into the pot (or according to the instructions), place the basket and close. Cook for 10 minutes starting from the whistle .
Alternatively, we recommend trying boiled artichokes , which are also perfect as a side dish or to be used as a starting point for other recipes.
storage
Steamed artichokes can be stored in the refrigerator, in an airtight container, for 2-3 days .
Riproduzione riservata © - WT