Stewed cauliflower? We do it in a pan with tomato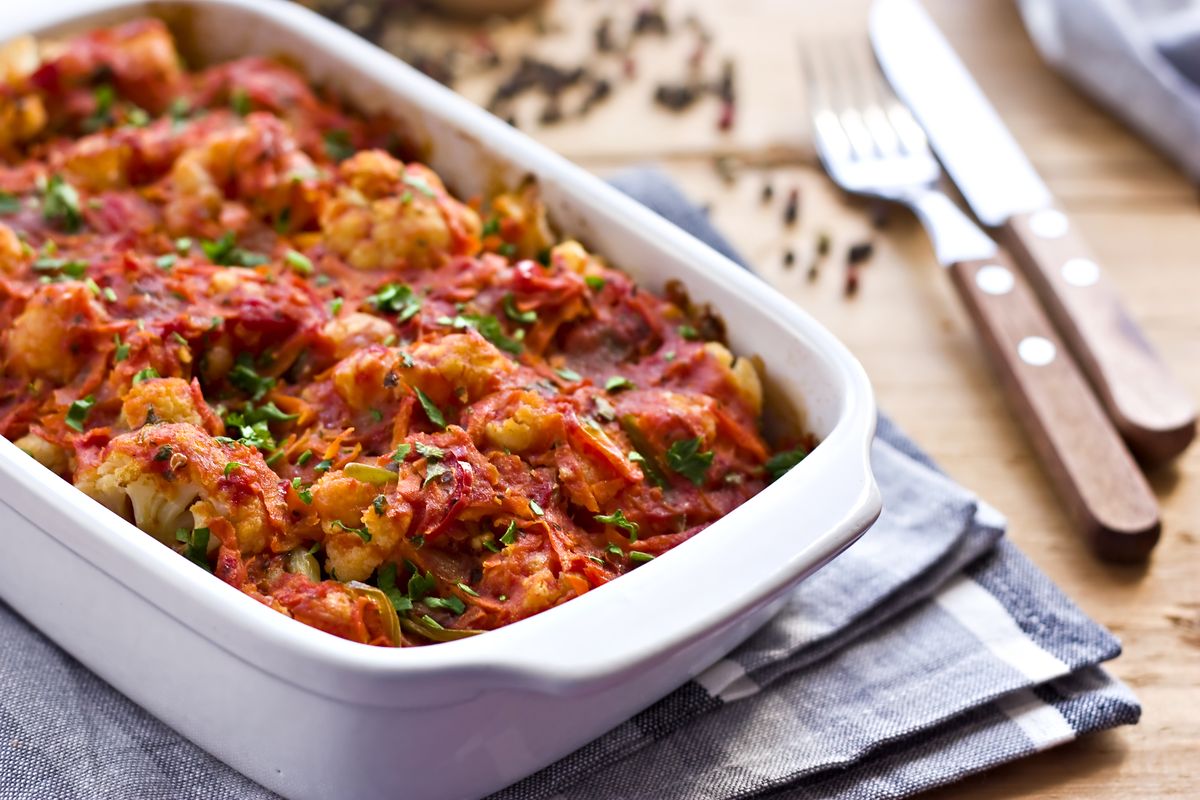 Olives, capers, tomatoes, garlic and parsley are the ingredients that will make your stewed cauliflower so tasty.
Cauliflower is one of the most versatile vegetables of the winter and our recipes that see it as the protagonist are proof of this. However, if you are looking for a quick and easy side dish but at the same time tasty then we recommend you try the stewed cauliflower. You can prepare it in two different ways: the first consists of steaming it first and then putting it back in a pan, while the second involves cooking it directly with tomato.
We preferred the latter way so as to dirty a single pot and obtain a stewed cauliflower with even more tasty tomato. Among the other ingredients that go well with cauliflower are olives, capers and parsley so we thought of adding them to obtain a side dish full of flavor.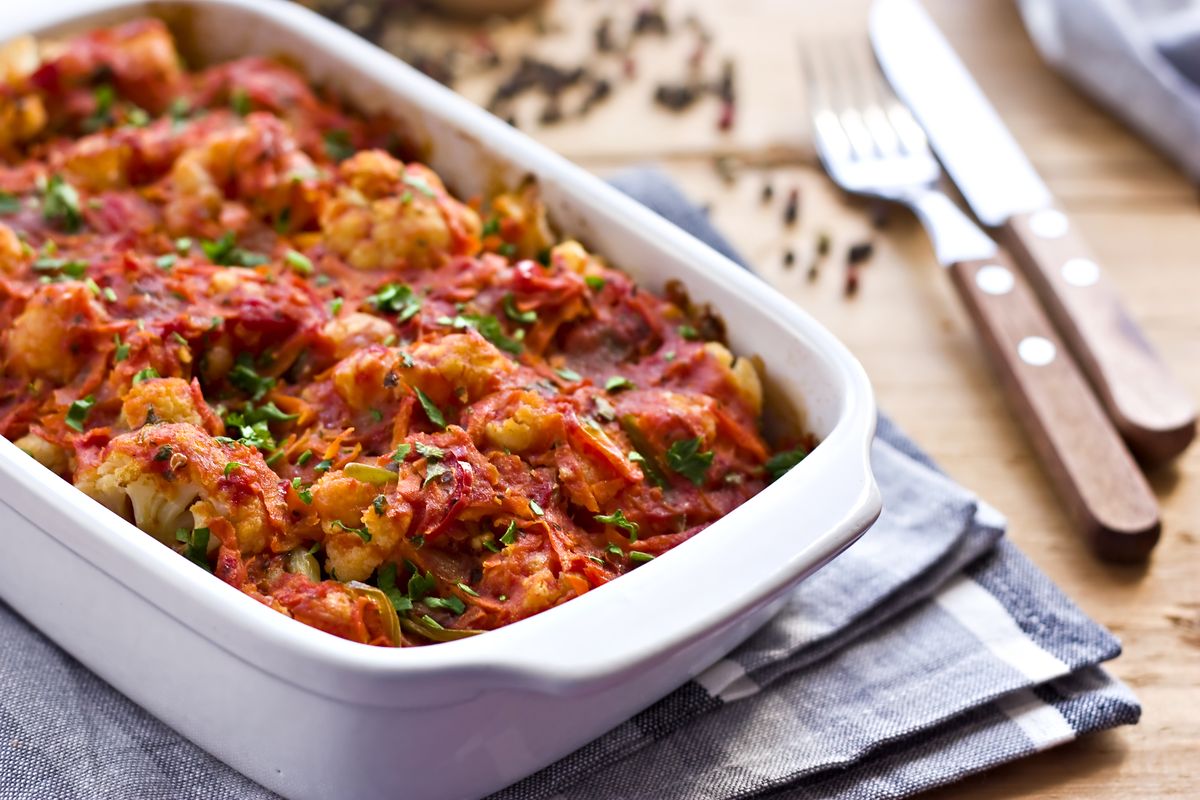 How to prepare the stewed cauliflower recipe
First, remove the cauliflower florets and cut the larger ones in half. Keep in mind that the smaller and more homogeneous they are, the sooner they will cook. Then wash them under running water and put them to drain.
In a pan heat the oil with the crushed garlic clove and the chilli pepper. Also add the capers (desalted or drained from vinegar) and the olives cut into rounds.
Add the cauliflower and let it flavor for a few minutes then pour in the tomato puree and water. Season with salt and pepper, cover and cook for 20-30 minutes until the cauliflower is tender.
Season with freshly chopped parsley and serve.
Stewed cauliflower in a pan is excellent to serve as a side dish but also to season pasta . You can also prepare it by steaming the cauliflower tops for 10 minutes and then following the recipe. In this case, omit the water and reduce the cooking time to 15-20 minutes. If you like the idea, we suggest you try two other recipes, pan-fried cauliflower and poached cauliflower .
storage
Stewed cauliflowers can be stored in the refrigerator, in an airtight container, for 2-3 days . You can heat them both in the pan and in the microwave before consuming them.
Riproduzione riservata © - WT