Stewed cuttlefish with tomato sauce: let's prepare them together!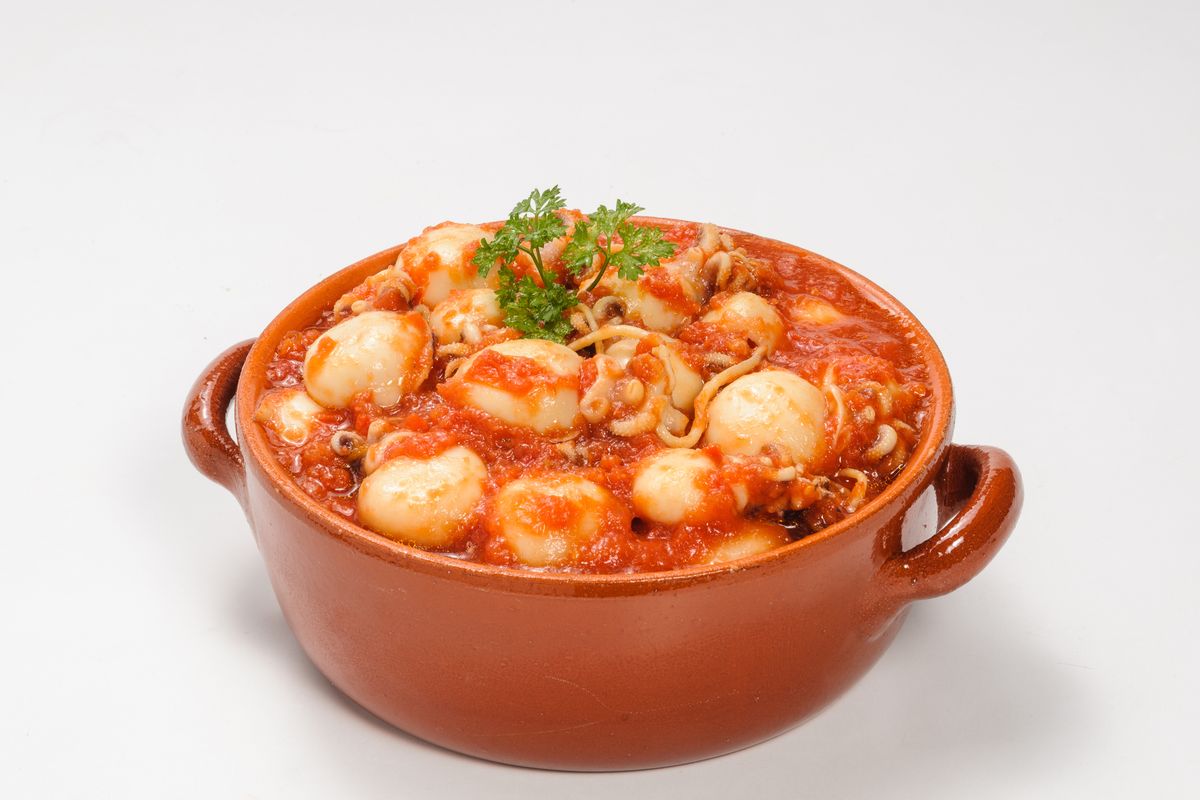 Stewed cuttlefish are a tasty, nutritious and very simple second course to prepare. Here are the ingredients and the step-by-step recipe!
Today we will explain how to prepare stewed cuttlefish with tomato sauce, a second course that is as easy to prepare as it is good. There are many variations of this dish, but the basic one is undoubtedly the one with tomato.
Remember that the tomato pulp could give a little acidity to the dish, to avoid it you can add a pinch of sugar . Now let's see how to cook cuttlefish!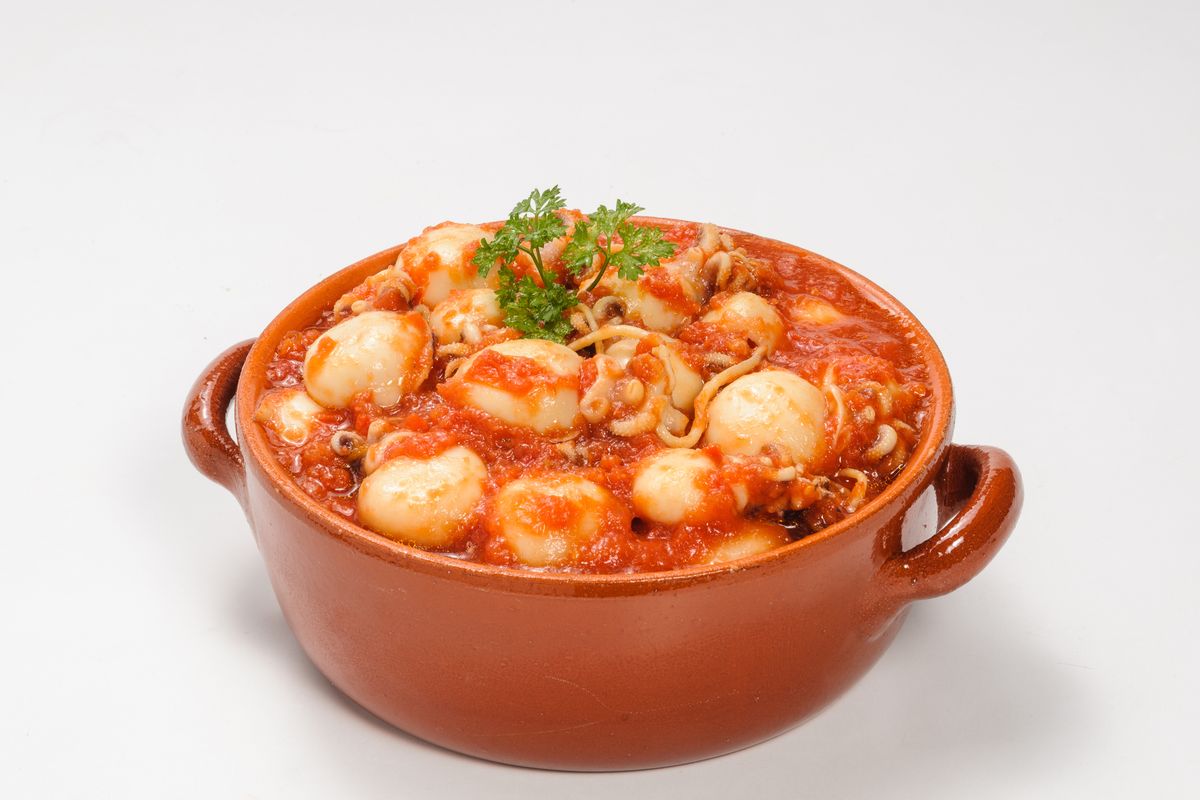 Preparation of stewed cuttlefish
Peel the onion, cut in half then chop finely.
Pour a couple of tablespoons of oil into a terracotta pan, add the chopped onion and peeled garlic.
Put on the fire and cook over low heat until the onion has become transparent .
Add the cleaned cuttlefish and cook for 5 minutes.
Pour in the white wine, let the alcohol evaporate and only at this point add the pulp and tomato paste.
Mix and season with a pinch of salt and pepper.
Close the lid and cook for 20 minutes on moderate heat .
After this time, check that the sauce hasn't reduced too much, if necessary add a little warm water, stir and continue cooking for another 10 minutes.
A few minutes before the end of cooking, season with the chopped parsley.
Turn off the heat and enjoy the piping hot cuttlefish. Enjoy your meal!
For an extra idea : if you want to flavor your main course you can add peas or black olives.
How to store: cuttlefish prepared in this way can only be stored in the refrigerator for one day. Any leftovers can be used as a sauce for pasta .
Do you like cuttlefish? Don't miss the recipe for polenta with black cuttlefish .
Riproduzione riservata © - WT