Stewed lentils: here's how to cook them for a perfect result with our video recipe!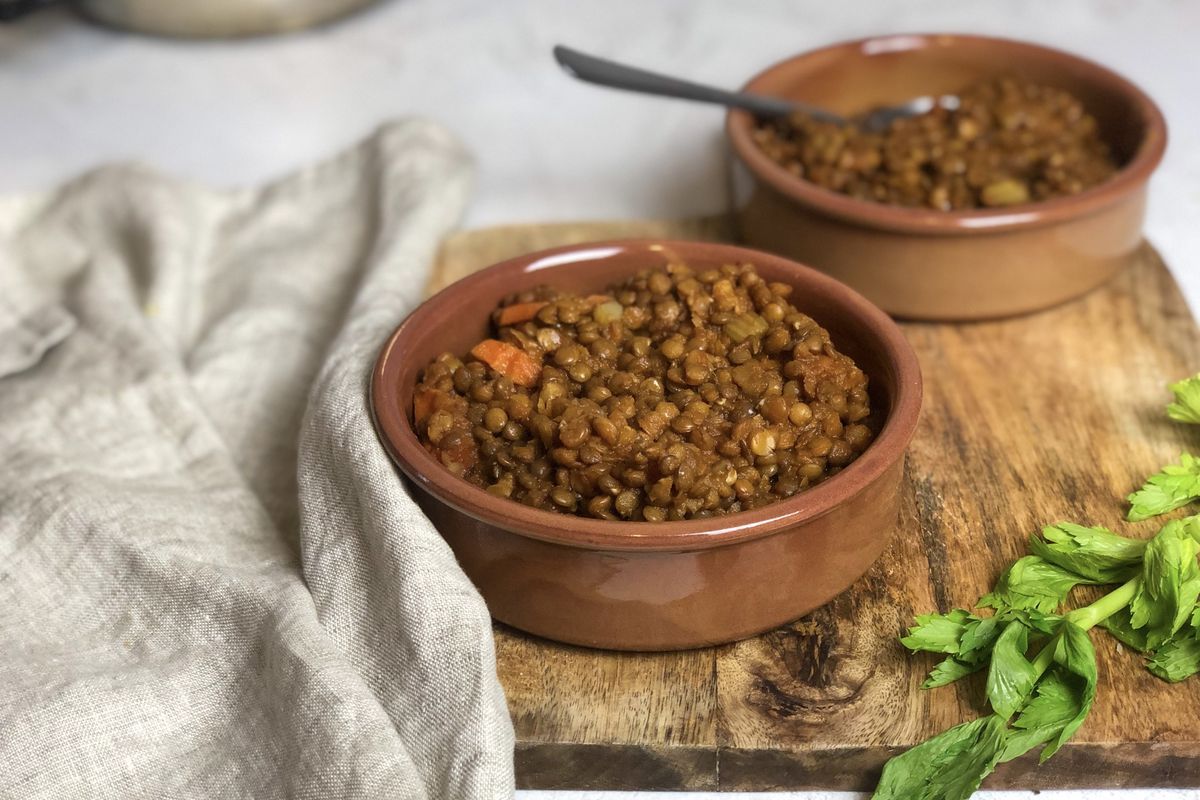 How to cook stewed lentils? The recipe for the tasty and rustic side dish, typical of the Italian New Year's Eve.
According to tradition, if you eat on New Year's Eve, they bring money; we cannot guarantee this, but we have no doubt that they are a tasty side dish! Stewed lentils, in their classic preparation, conquer with their simplicity : rustic and without frills, they are delicious.
For this recipe we will use all quality products, and then we will also give you some advice on preparation and variation. You will see that there will be no problems preparing it at home and you will amaze your guests and the whole family.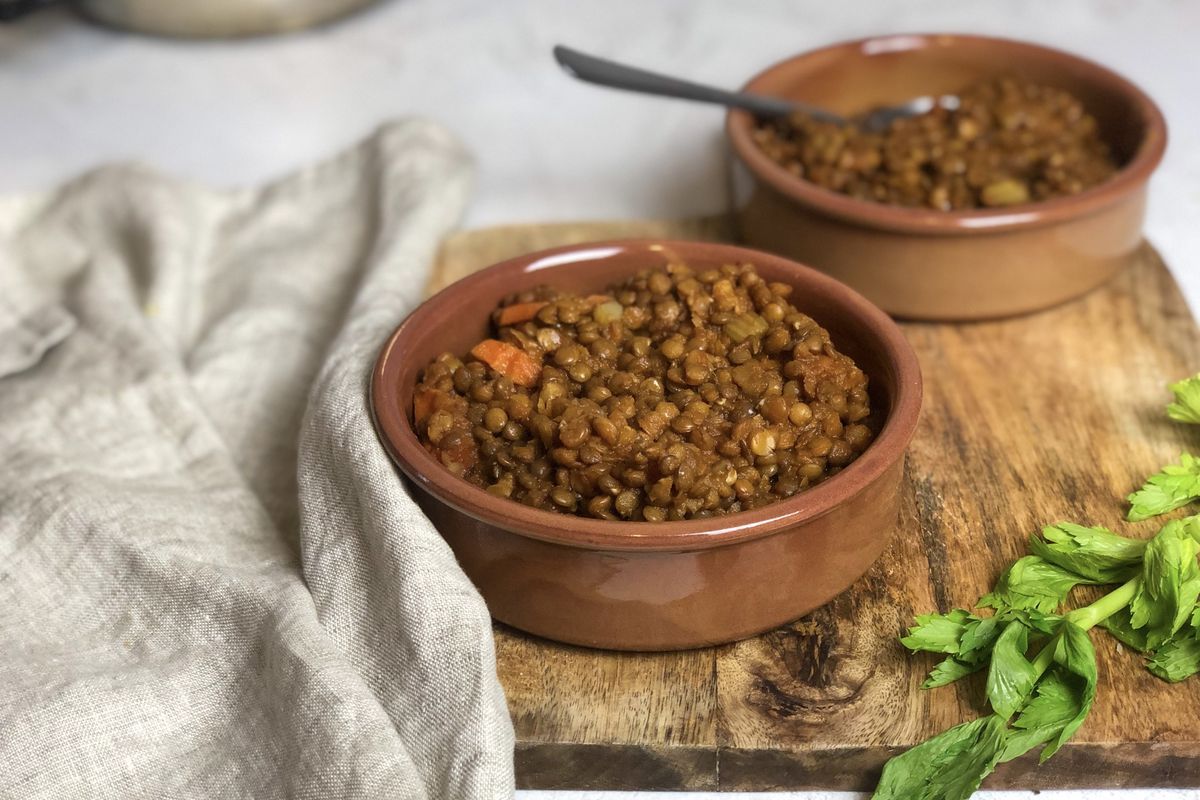 How to prepare stewed lentils? The traditional recipe without soaking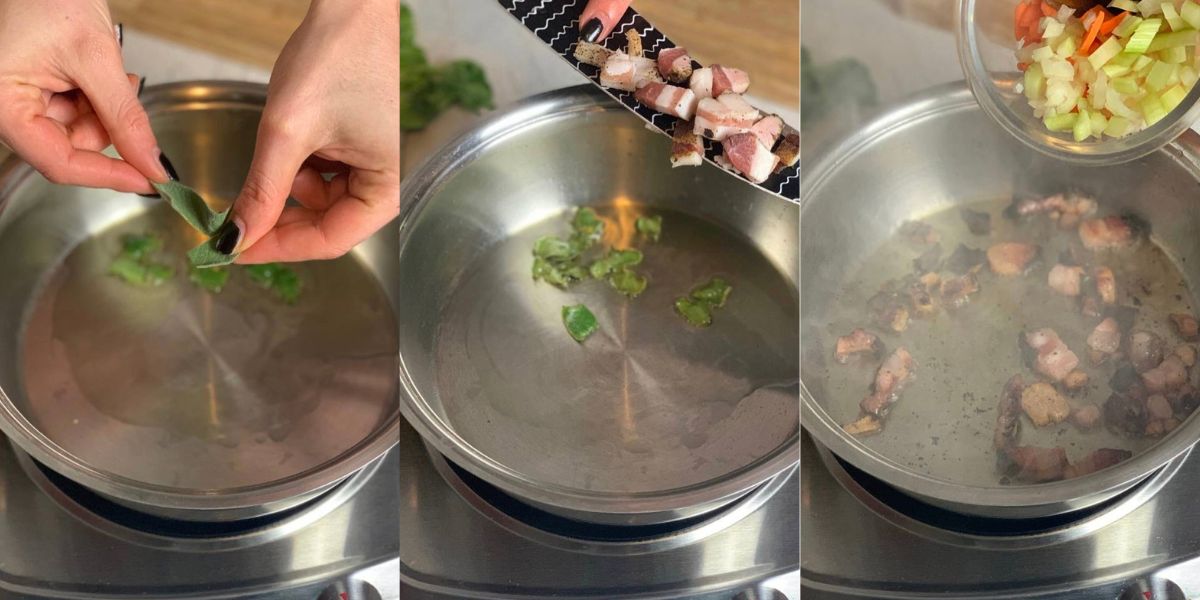 1. In a saucepan, heat two tablespoons of oil, then add a chopped sage leaf and fry together with the bacon and diced carrot, celery and onion.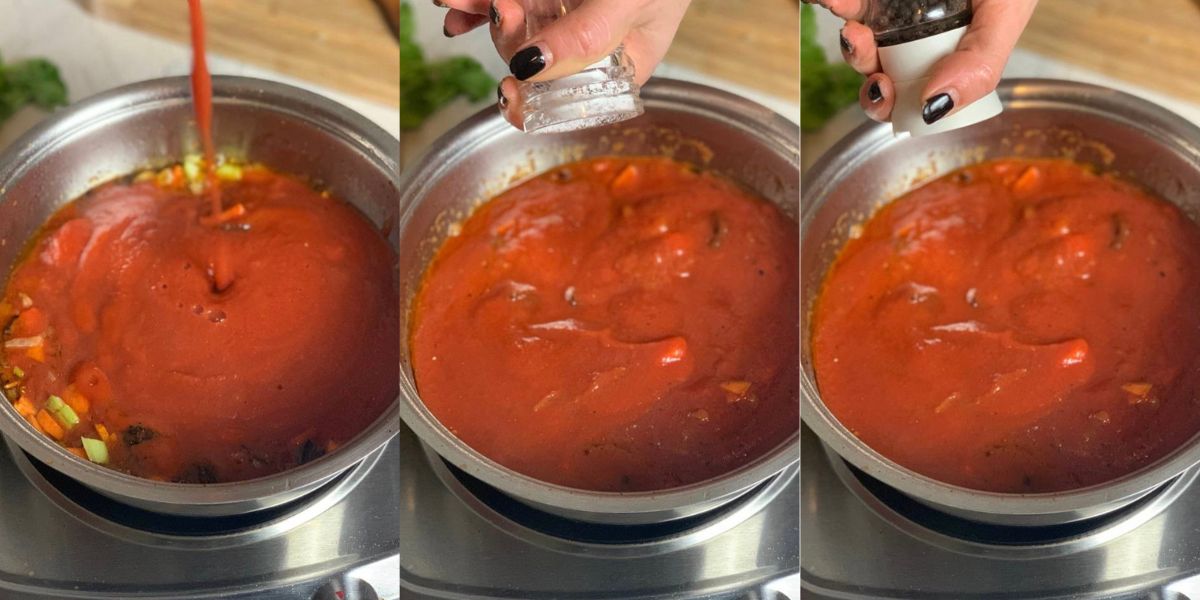 2. Add the tomato puree, season with salt and pepper and cook for a quarter of an hour .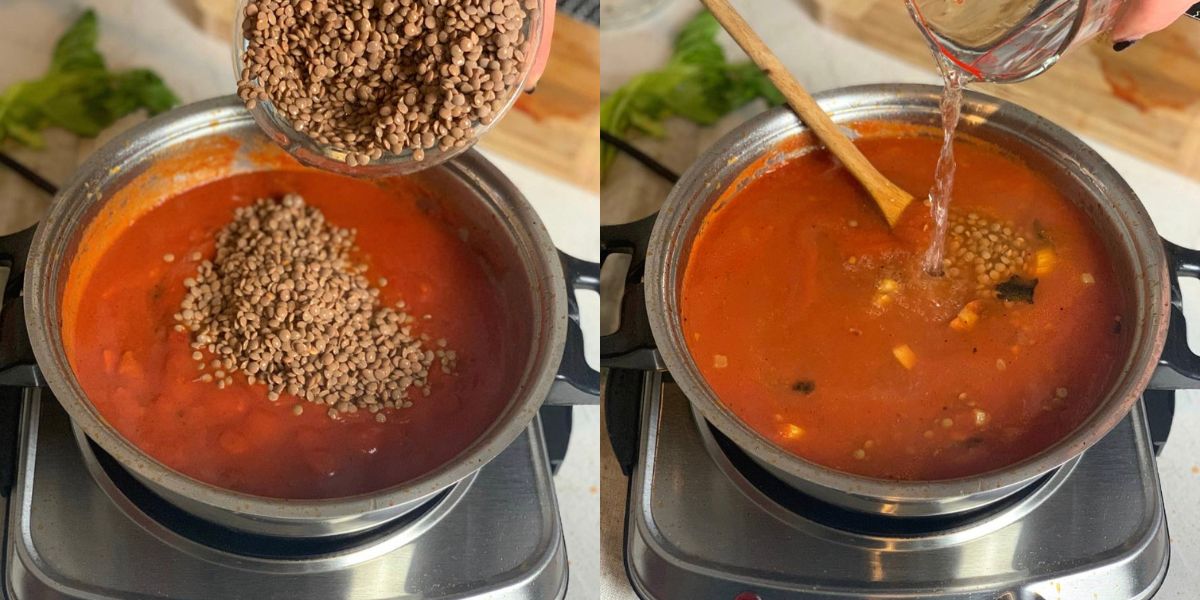 3. Wash the lentils well under running water and add them to the pan with the sautéed vegetables. Mix, cook for 10 minutes, then cover them with water and cook for about 1 hour.
4. Stir from time to time and, if they are too dry, add more water (in moderation).
And here is the very easy video recipe to prepare them at home without effort:
Now you can combine it with the second course of meat you prefer or serve them alone on the table, they will make a great impression.
As accompanying wines we suggest: Piave Raboso DOC, Montescudaio Rosso DOC or Pollino DOC.
Making lentils without stress: preparation tips for an easy recipe
You may be wondering how long it takes to cook the lentils and why we didn't soak the legume: the reality is that it is not necessary, get yourself some small lentils (preferably from Castelluccio di Norcia) and let the water in the pan cook them for about 1 hour . If you see that the mixture is too dry, add more water, as we have already advised, and then you will see that the result will be perfect.
As for the ingredients to be used for this recipe, we have prepared stewed lentils with tomato and bacon, but you can safely omit both even if we advise you to add at least a couple of tablespoons of tomato concentrate which will transform the taste of the lentils stewed vegetarian. If, on the other hand, you want to go overboard with this traditional recipe, adding some sausage to the lentils (only at the end of cooking) can only enhance the final flavor of the dish. If instead you want to opt for a great classic, offer it with a zampone , while for a different idea, we suggest risotto with lentils and cotechino .
Last two pieces of advice: be careful not to work the lentils too much, you risk flaking them all apart and in the end you almost end up with lentil hummus ! Furthermore, like many dishes, stewed lentils are even better the day after cooking them. For this reason we suggest you prepare them first, and heat them in a pot with the addition of a drop of water before serving them.
storage
If you do not consume them immediately after preparation, we recommend keeping them in the refrigerator for about 2 days , carefully placed in an airtight container.
Also discover all our Christmas side dishes : you will love them!
Riproduzione riservata © - WT