Stockfish with Leghorn potatoes, the original recipe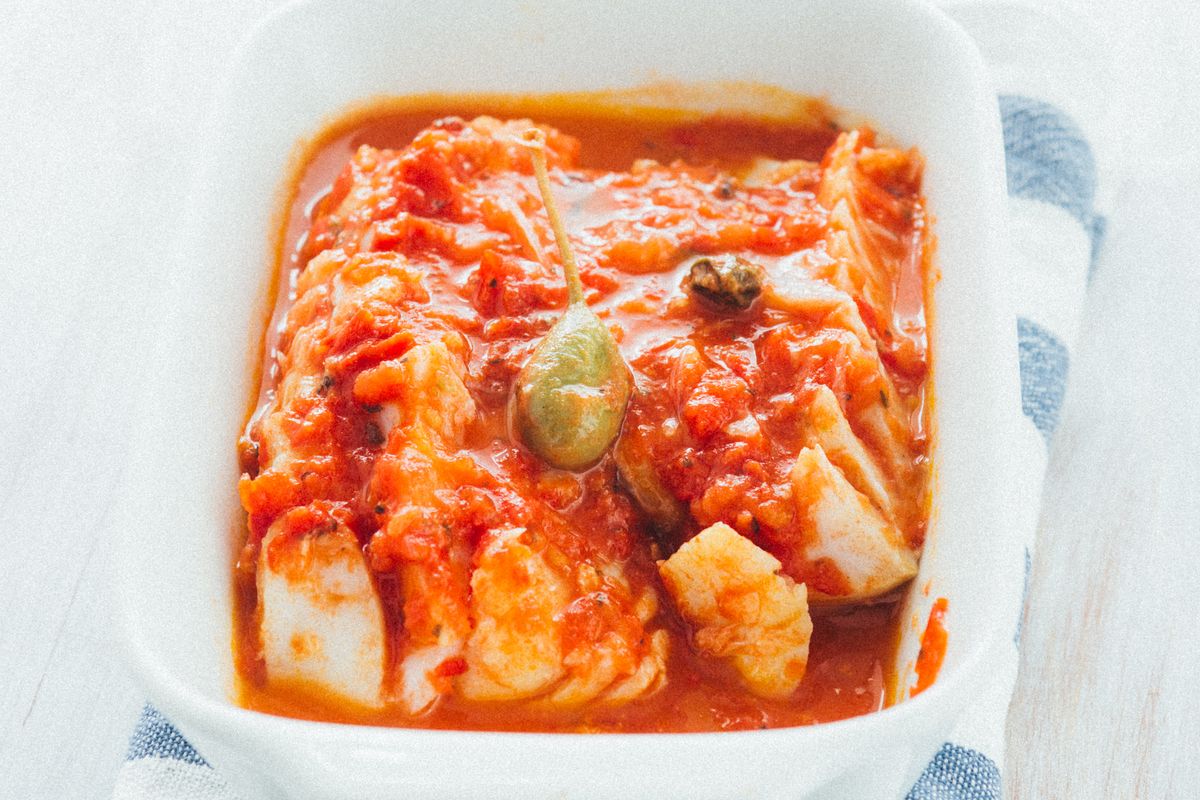 Today we discover how to cook the recipe for Tuscan stockfish, a second course of fish with potatoes and tomato also known as stockfish alla livornese.
Let's go to the discovery of a typical Tuscan product, the stockfish alla livornese. The main ingredient of this second course of fish is cod preserved by drying (remember in fact that the difference with cod lies precisely in this), then cooked with tomato sauce and potatoes.
The Tuscan stockfish recipe is usually served in August , when the rest of Italy is dedicated to grilling. But in the end it couldn't be otherwise in a seaside town like this. The preparation is very simple, but it may take a few days in advance if you decide to soak the stockfish yourself. We advise you to opt for a stockfish already soaked in order to significantly reduce the time.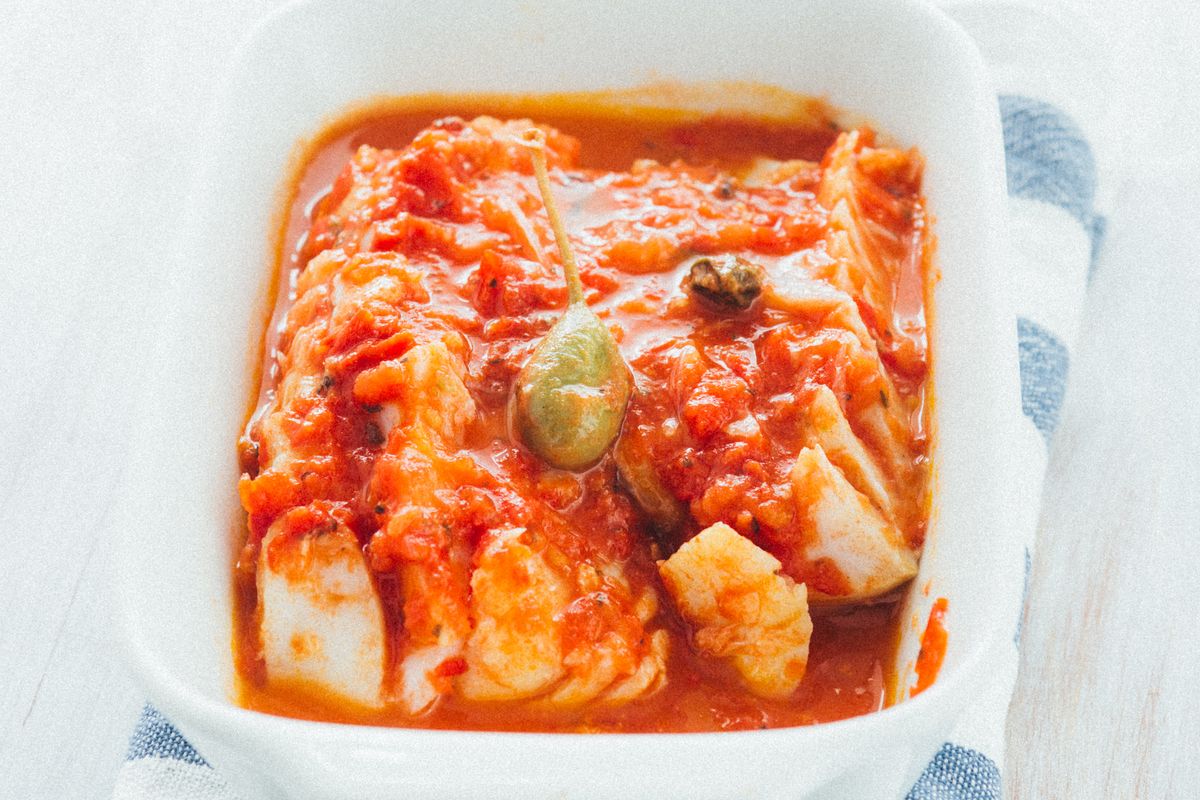 How to prepare the recipe for stockfish alla livornese
First, if you don't buy it ready, soak the stockfish in water for 3 days, changing the water every 8 hours and keeping it covered in the refrigerator. Without removing the skin then, cut it into pieces of about 2 cm per side. At this stage also check that there are no bones left.
In a pan, heat the oil with the garlic clove and, once browned, remove it to make room for the rather thinly sliced ​​onions .
Brown them, add the stockfish and cook for 10 minutes .
Add the peeled tomatoes crushed with a fork, the tomato puree and a pinch of salt and cook for an hour.
Then add the peeled potatoes cut into cubes of about 2 cm and continue cooking for another hour. Finally, season with salt and pepper again and serve hot.
Tuscan stockfish is just one of the many ways this fish can be cooked. Also try the tasty accommodated stockfish and you will not regret it!
storage
The stockfish alla livornese can be kept in the refrigerator for a couple of days , well covered with film. We advise you to heat it in a pan before consuming it.
Riproduzione riservata © - WT