Strawberry cake: simple and delicious!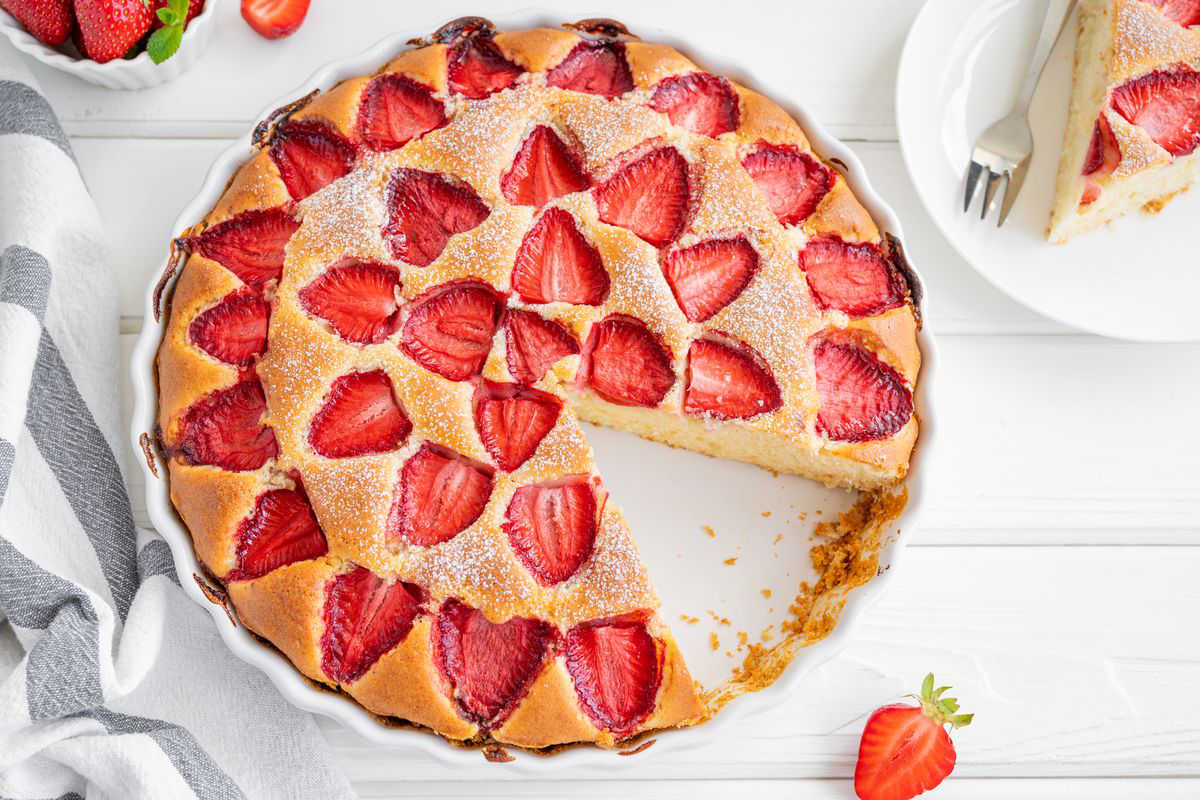 Would you like to make a soft fruit cake? Here is the recipe for strawberry cake: soft and tasty, to try as a snack (and not only)!
A strawberry dessert takes you out of every predicament: fluffy, delicious, soft and very easy , all your guests will love it. When you think of strawberry cake, color, aroma and taste will immediately come to mind: in short, it is a dessert that is as good as it is easy to make, and we will prove it to you.
So let's see the preparation of this dessert, and some advice for a perfect result!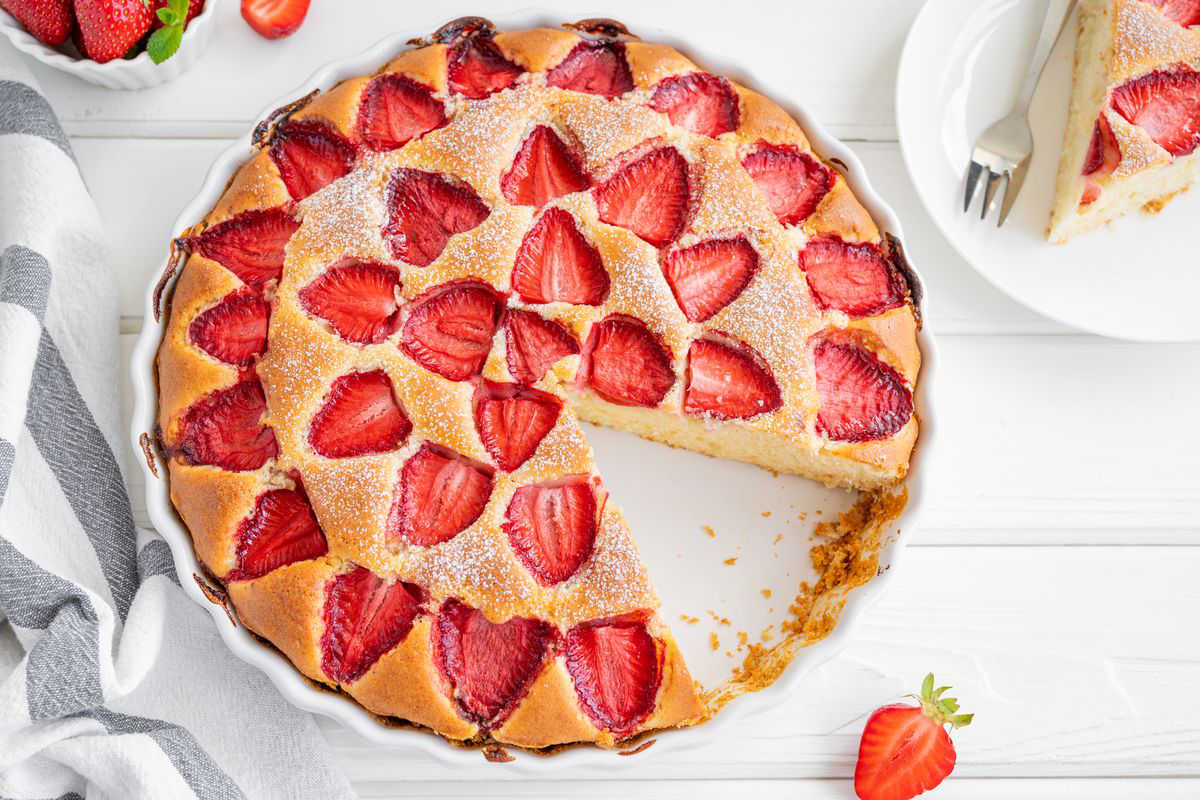 Strawberry cake preparation
The first thing to do is whip the eggs with electric whisks.
Separately, melt the butter and when it has returned to room temperature, add it to the mixture together with the sugar and continue beating until the latter is completely dissolved in the dough.
Add the grated lemon zest and 1-2 tablespoons of juice , finally a pinch of salt.
Add the flour, starch and baking powder all sieved.
Butter a cake pan of about 22 cm in diameter and pour the mixture inside gently to avoid disassembling it, then turn on the oven at 180°C and, while it is heating up, dedicate yourself to the strawberries.
Wash the strawberries and remove the leaves and petioles. Cut each fruit into 4. At this point you have to place the strawberries on the surface of the cake , radially or as you prefer.
Bake the cake when the oven has reached the temperature and let it cook for about 40 minutes , it could also take a little more time, as with all cakes with fruit, a lot of water is released during cooking, for this reason we recommend to do the toothpick test , if the dough is dry you can take it out of the oven.
If you wish, you can prepare a blended strawberry cake: how? Simply blend the strawberries raw and add them together with the liquids, mix well and continue with the preparation without making any further changes.
Do you have leftover fruit? Try all ourstrawberry desserts !
Strawberry cake making tips
One of the big problems with this quick strawberry dessert is the strawberries! The goal is in fact to leave the strawberries enough on the surface. To make sure they don't sink too much, you can flour them or cover them with sugar , you will see that they will tend to remain "afloat". Another tip is to use unripe strawberries , this way they won't become soft immediately and will keep their position long enough.
One last thing: remember to dry them well, if they are moist (and therefore heavier) they will tend to get lost more easily on the bottom of the dough.
storage
As there is fruit, we advise you to enjoy it quickly because it does not keep for too long. Store it in a cool, dry place for 2/3 days , and in the summer, keep it in the fridge.
Riproduzione riservata © - WT