Strawberry cheesecake, the original recipe for a delicious dessert!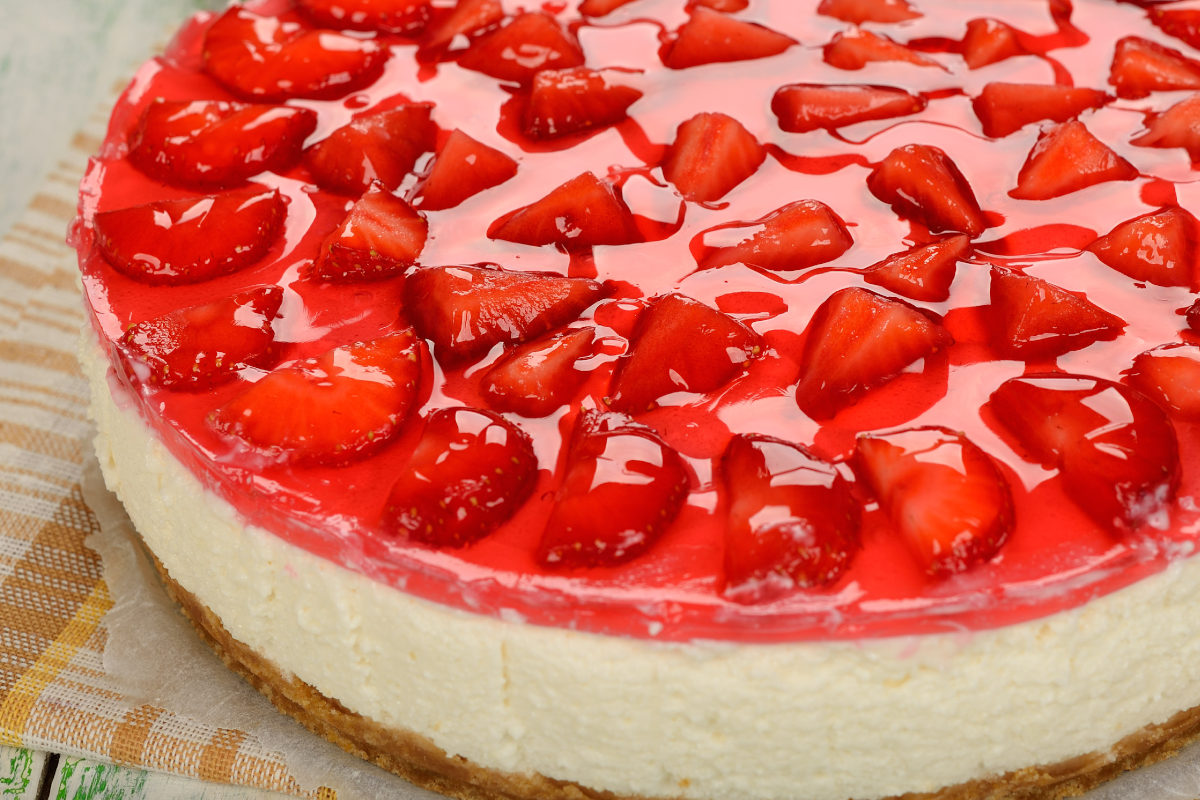 Here is the recipe for no-bake strawberry cheesecake, a classic and inviting dessert, perfect for a delicious end-of-meal.
Strawberry cheesecake is everything you could wish for: a soft, fluffy and refreshing dessert, but at the same time greedy and suitable for any occasion . Today we will make together the recipe for a cold cheesecake, which therefore you will not have to cook. Try it yourself at home and amaze everyone with a dream dessert: let's see how to make a wonderful strawberry cheesecake!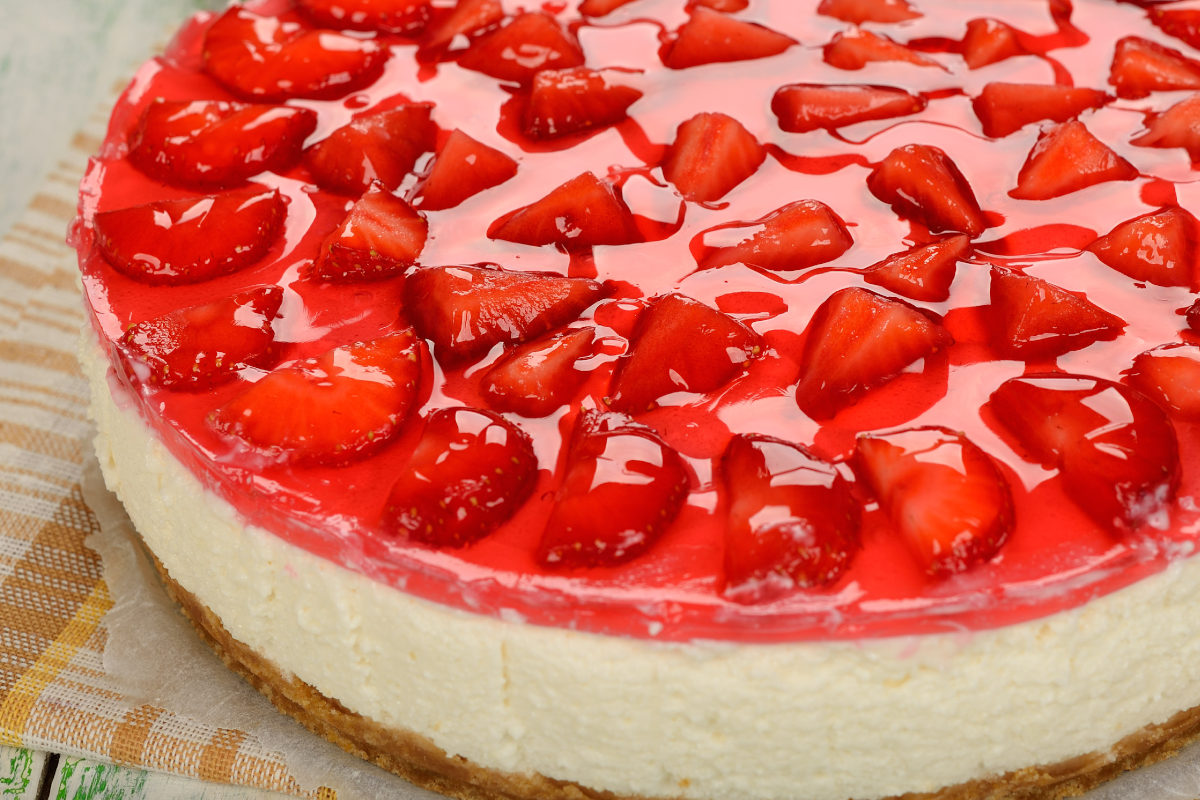 How to make strawberry cheesecake
First of all, let the fish glue soften in water for about 15 minutes, and in the meantime prepare the base for the cake.
Blend the biscuits until they are reduced to a powder , then add the melted butter, which you will have to mix well until the two ingredients are perfectly blended.
Once done, take a springform cake mold with a sheet of parchment paper at the base and shape the biscuit disc, remembering to give it at least one centimeter thick .
Let it rest in the refrigerator for at least half an hour.
Now let's move on to the filling . In a bowl, mix the icing sugar with the Philadelphia.
Incorporate the gelatin, but do it hot otherwise you will get unpleasant lumps: take 50 ml of liquid fresh cream and put it to heat over low heat with the squeezed gelatin. Once it has melted, move away from the heat and pour it, still hot, into a bowl.
Add the cream cheese to the hot jelly (and not vice versa) until the mixture has come to room temperature.
Finish by adding the cream. In this case you can decide whether to pour it liquid into the bowl and mix everything with an electric whisk or semi-mix it and then mix it with a cheese spatula, being careful not to disassemble it
When the compound is homogeneous, fill the cake and level it to make the surface smooth .
At this point, all you have to do is make the sauce : soak the gelatin in water for 10 minutes, cook the strawberries with the sugar, the lemon and a spoonful of water, until they become a sauce. Add the well-squeezed gelatin and let it melt over low heat. You can decide whether to leave the sauce in pieces or blend it with an immersion blender.
Let the sauce cool and pour it over the cheesecake, then let it rest in the fridge for half a day.
Your cake is ready, enjoy your meal !
We also leave you all ourdesserts with strawberries : try them!
storage
Fresh strawberry cheesecake can be stored in the refrigerator for up to 2-3 days . Furthermore, if you have used fresh ingredients, you can also freeze everything in the freezer as soon as the cake is finished, and then let it thaw in the refrigerator a few hours before serving.
Riproduzione riservata © - WT