Strawberry jam and chia seeds: without cooking and very good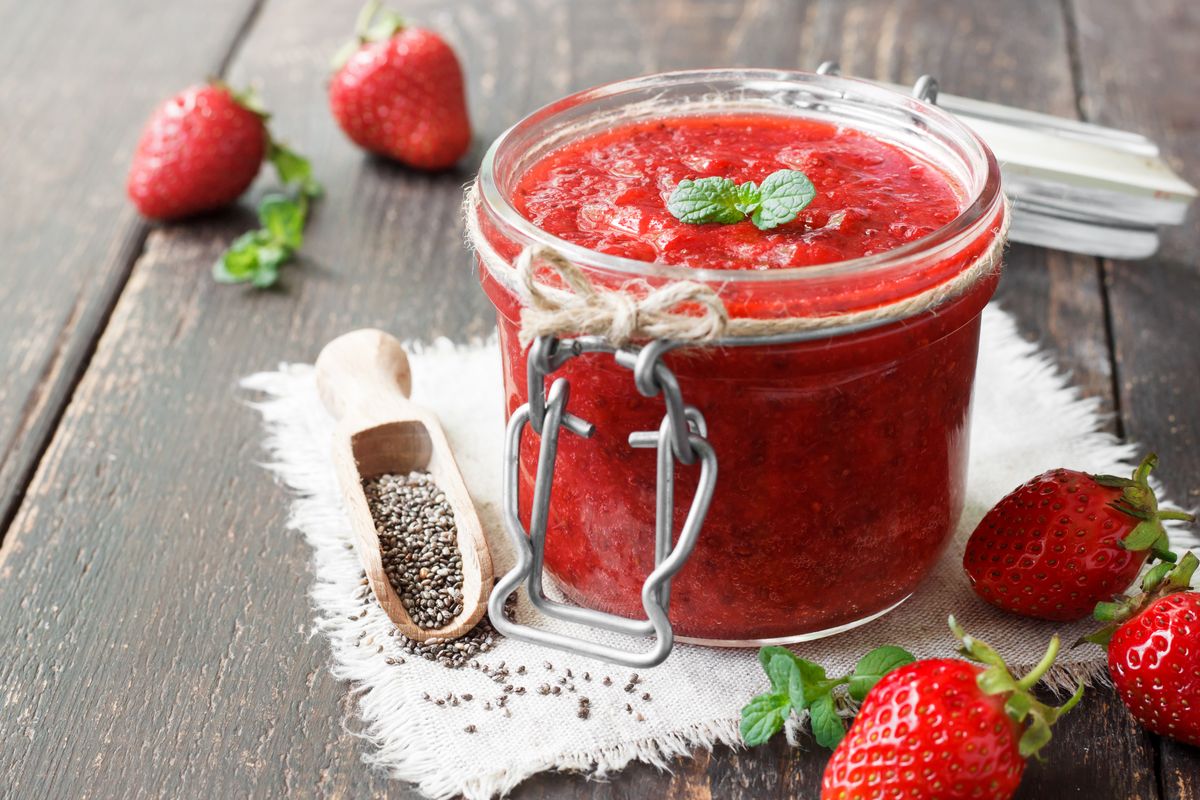 Did you know that there are quick and easy recipes for jams too? For example, try the strawberry jam with chia seeds!
Among the infinite properties of chia seeds there is one that can be very useful in the preparation of jams, namely that of forming a gelatinous substance if placed in contact with water. This is how we prepare strawberry jam with chia seeds, a no-bake recipe that allows you to appreciate the intense flavor of strawberries in a truly unusual way.
In fact, the beauty of this recipe is not only in the absence of cooking, which among other things makes it perfect for those who follow a raw food diet , but also that it contains very little sugar . We literally adored it for breakfast, spread on rusks but you can use it just like a normal jam.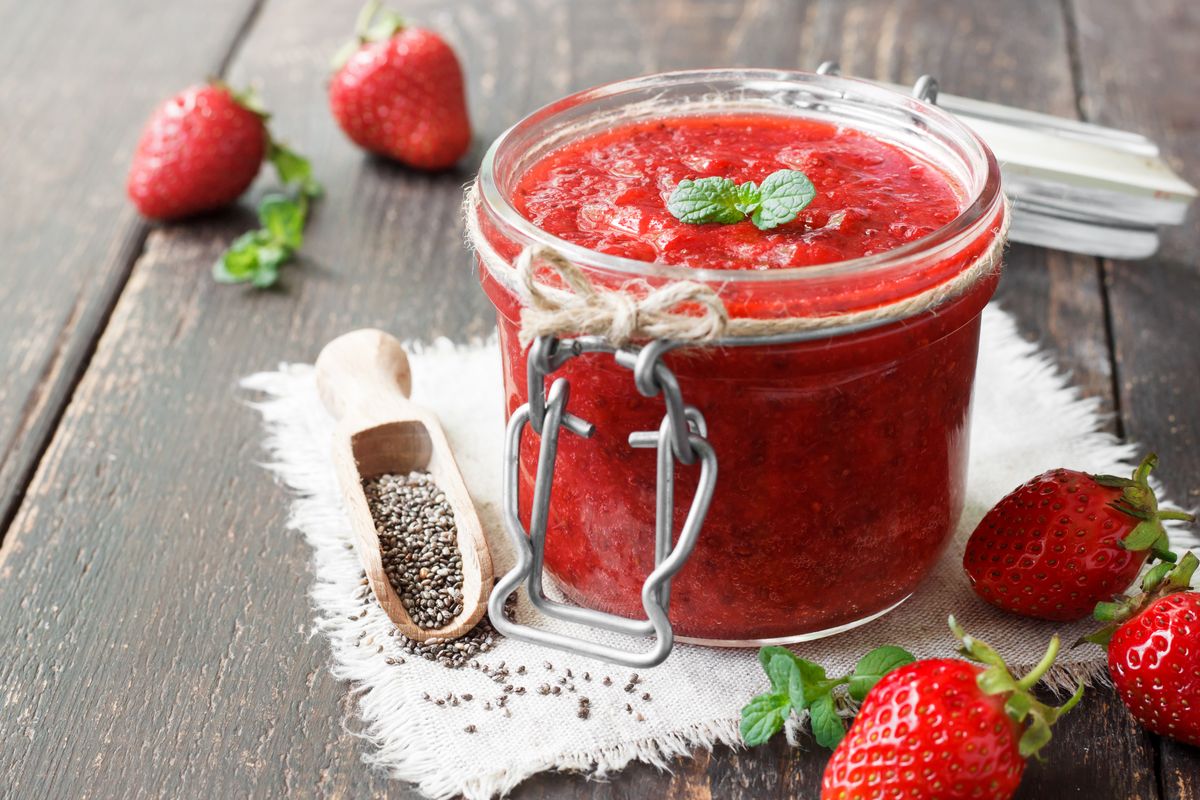 How to prepare strawberry jam recipe with chia seeds
First, make sure you have good strawberries , better if local. Then wash them well, remove the stalk and blend them with an immersion blender. If you prefer that a few pieces remain, simply mash them with a fork.
Add the sugar, water and chia seeds and mix everything well.
Transfer to an airtight jar and leave in the refrigerator for at least half a day, the time necessary for the seeds to gelatinise the mixture.
Similarly you can prepare a jam with chia seeds and berries. The important thing is to keep the proportion between the ingredients unchanged, therefore 1 tablespoon of chia seeds for 150 g of fruit which in this case will be mixed between strawberries and berries. Nobody forbids you to double the doses so as to have even more jam to enjoy for breakfast. You can also try our classic strawberry jam !
storage
Chia seed jam will keep in the refrigerator for up to a week .
Riproduzione riservata © - WT