Strawberry mousse, a fresh and creamy spoon dessert!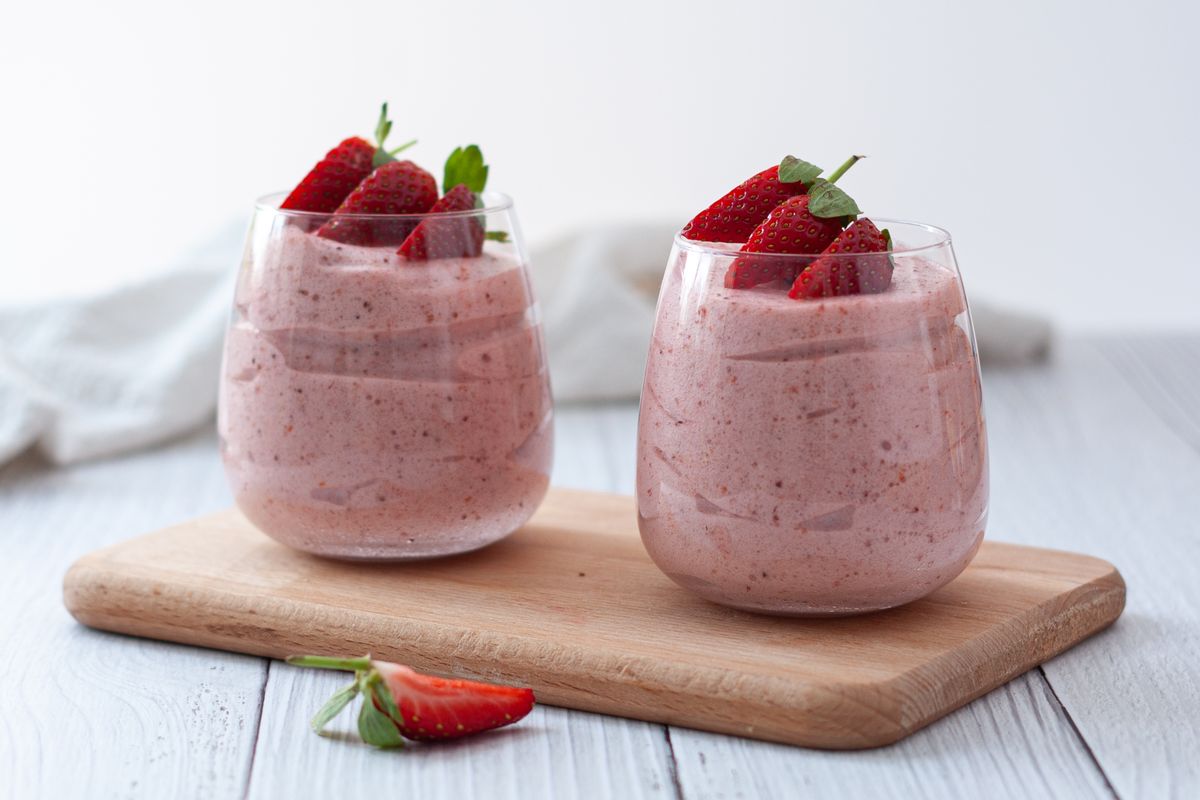 The strawberry mousse recipe will be child's play, as easy as it is: here is the quick and delicious preparation!
It takes very little to prepare a fresh and delicious strawberry mousse: fruit, cream, sugar, a squeeze of lemon and 20 minutes of your time! This dessert is ideal for spring and summer, to take full advantage of the seasonality of these wonderful fruits such as strawberries.
You can easily prepare this strawberry and cream cream even the night before: so the next day it will be nothing short of perfect and all you have to do is garnish the cups and serve your mousse as a snack or at the end of a meal. Since the ingredients are all fresh, after preparation, keep it in the fridge for a maximum of two days . Now let's see the preparation!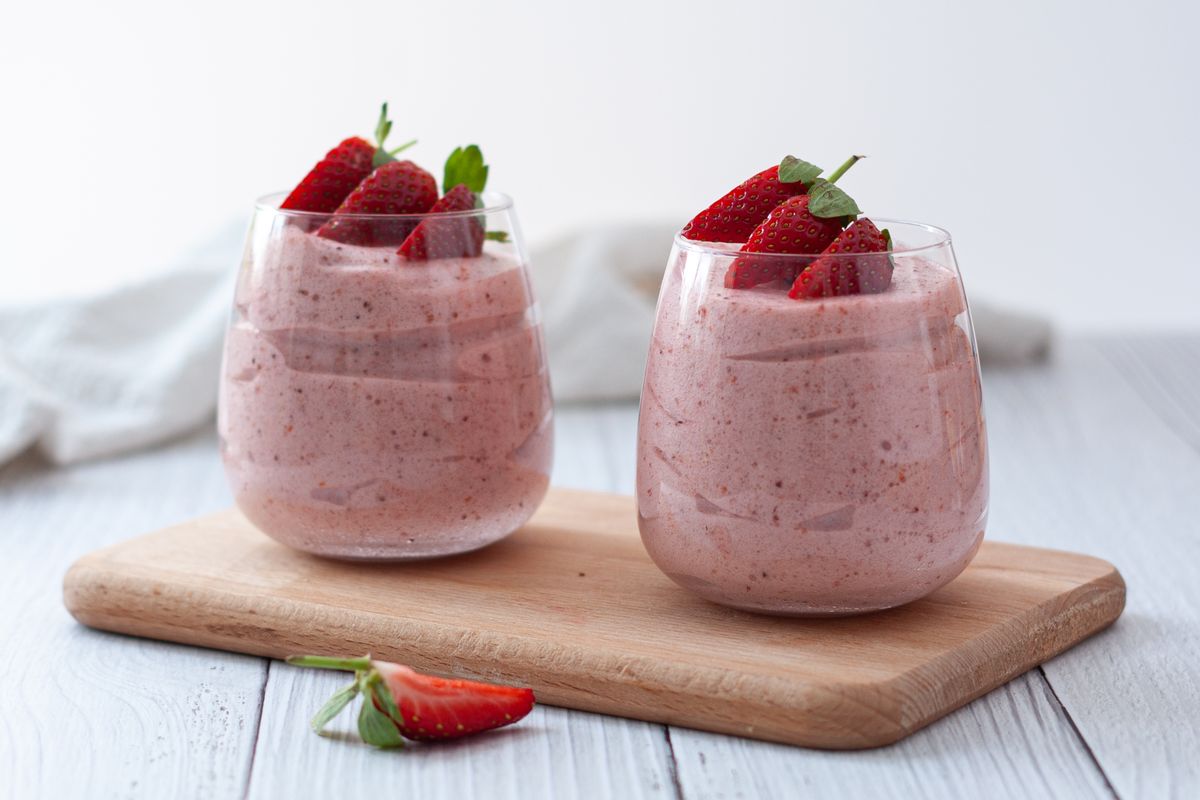 Preparation of strawberry mousse
First wash the strawberries carefully in water and baking soda, rubbing them gently with your fingers. Don't leave them soaking for too long because they are very porous fruits and they would lose all their flavour. Once rinsed and dried, cut them into small pieces (removing the stalk) and set aside a quarter, which we will use for the bottom of the glasses or for decoration .
Place the rest of the chopped strawberries in a blender together with the juice of half a lemon and two level spoons of icing sugar; blend everything.
Whip the liquid fresh cream together with the other two spoonfuls of icing sugar. To whip well, the cream must be very cold and possibly also the bowl and the whisks: leave everything in the freezer for a few minutes before whipping the cream.
To mix the two components, gently mix the whipped cream with the strawberry puree with movements from the bottom up .
Put the mousse in a sac à poche and fill 4 glass glasses, then on the surface put the chopped strawberries that you have previously kept aside. Leave to rest for at least 1 hour in the fridge before serving.
We recommend serving the mousse in glass cups, to be garnished with mint leaves for an even more "fresh" scenographic effect. The decorations should be done last, just before serving, so that they don't spoil.
Here are many otherdesserts with strawberries to try!
Strawberry mousse with jelly
If you want a perfect result and be sure to reach the desired consistency, you can also soak about 6 g of gelatin in cold water for 10 minutes , squeeze it and dissolve it in two tablespoons of hot water. Once melted, add it to the strawberry puree and mix well. Now proceed by following the other steps of the preparation and leave it in the fridge so that it firms up properly.
Other variants of strawberry mousse: without cream and vegan
This basic recipe lends itself very well to many different types of substitutions and variations that we will immediately illustrate:
– Those who want a light recipe , on the other hand, can make this dessert without cream, replacing it with 200 g of ricotta: the strawberry and ricotta mousse will be lighter and less sweet. We recommend a ricotta with a neutral taste, such as cow's milk, to be preferred to goat's.
– Do you want a vegan variant? All you need to do is replace the classic cream with 200 g of vegetable cream – such as coconut cream, easily available in organic food stores.
Love this recipe? Then let yourself be won over by our quick dessert recipes !
storage
We've already said it, but it's better to remember it: strawberry mousse made with fresh ingredients can be stored for a maximum of 2 days in the refrigerator covered in transparent film.
Riproduzione riservata © - WT