Strawberry risotto: a colorful and delicious first course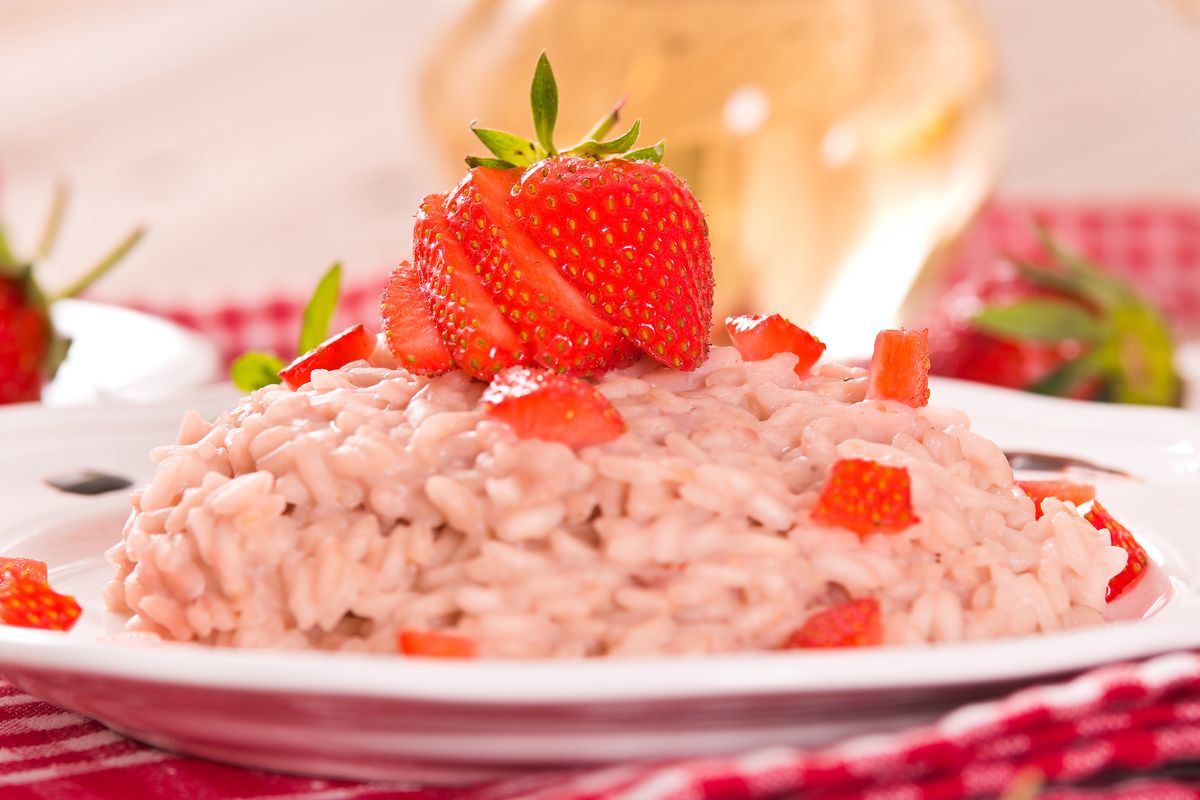 Strawberry risotto is a simple but highly effective dish, suitable for serving on any occasion.
Today we're preparing a special, fresh and colorful risotto, risotto with strawberries: a recipe that was very popular in the 1980s, but which is always fun to re-propose for an original dinner or lunch. This first course is very beautiful to the eye thanks to the color it acquires during cooking from the strawberries, but if prepared with the right precautions, it is also really very good.
The secret of rice with strawberries lies in perfectly balancing each element, but also in the texture, which must be nice and soft, or as they say, wavy. Equip yourself with rice, strawberries and Prosecco and let's go to the kitchen to start preparing!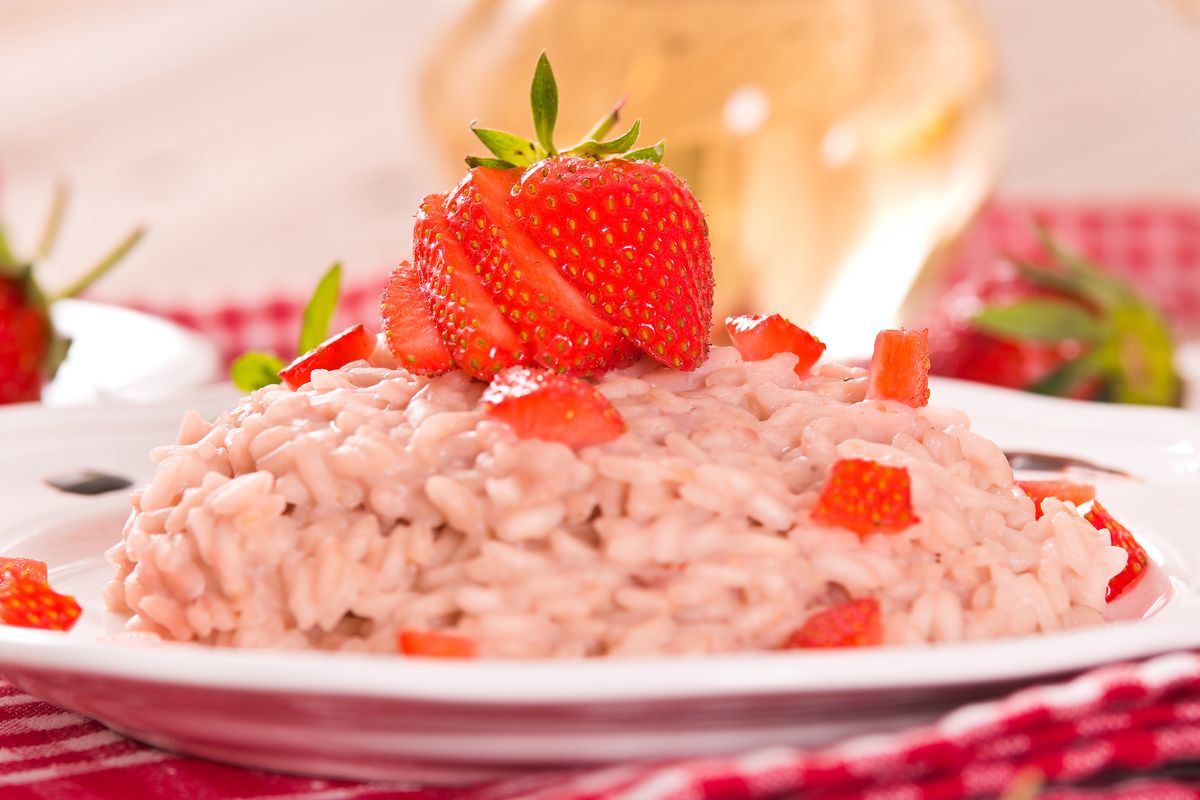 How to make risotto with strawberries: the recipe
First of all, heat the vegetable broth, which must always be boiling for a perfect risotto .
Then brown the shallot in a saucepan with two tablespoons of extra virgin olive oil and a knob of butter.
Toast the rice, salting and peppering the grain already in this phase, and once done, blend with a nice glass of prosecco.
When the alcohol has evaporated, cover the rice with the hot broth and lower the heat. Let it cook and add more broth if necessary.
A couple of minutes from the end of cooking, add the washed strawberries, cut into small cubes (apart from 4 for the final decoration), so that they give the dish a good flavour.
Once you have reached the desired consistency of the risotto (depending on the quality it will take a different amount of time, for a classic Carnaroli it will take 15 to 18 minutes ), turn off the heat and stir in a generous dose of grated cheese and butter: this phase is crucial for the success of this dish, since it is the moment in which all the flavors balance each other.
Taste to feel the acidity level of the rice, and add more cheese if necessary.
Finish the dish with a fresh strawberry cut to your liking, the perfect finishing touch to your strawberry rice. Enjoy your meal!
storage
Risotto is a first course that should be eaten immediately , as soon as it is ready and still hot. This strawberry risotto recipe is also designed to be eaten at the moment and, if there is still some left… no one will say no to a second round, we can guarantee it!
Riproduzione riservata © - WT