Strawberry roll, an explosion of flavor and freshness!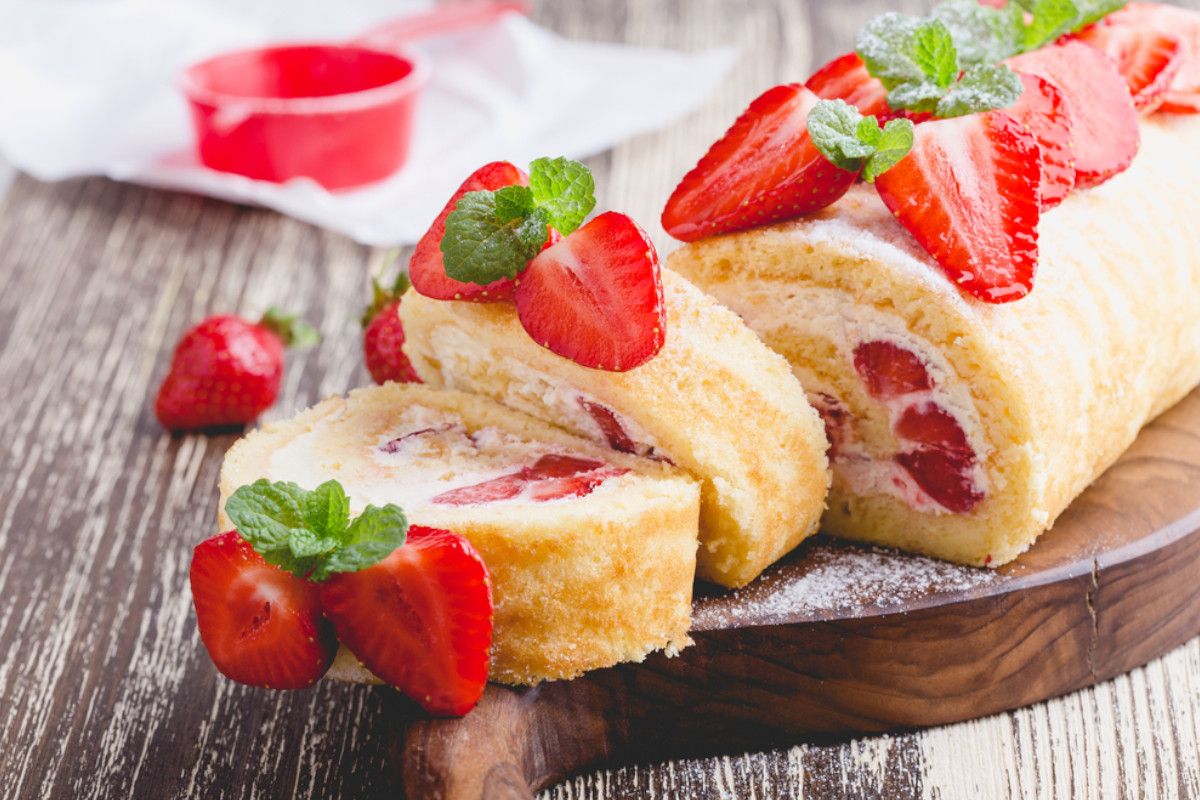 Colorful and effective: this is how to prepare the strawberry and cream roll, a delicious and very soft dessert, perfect for those who want to bring spring to the table!
Strawberries are the quintessential symbol of spring and today we offer you the recipe for preparing a simple but delicious treat: the strawberry roll enriched with whipped cream, perfect to serve as a dessert after a lunch with family or friends.
So here is the step-by-step preparation of the sweet roll!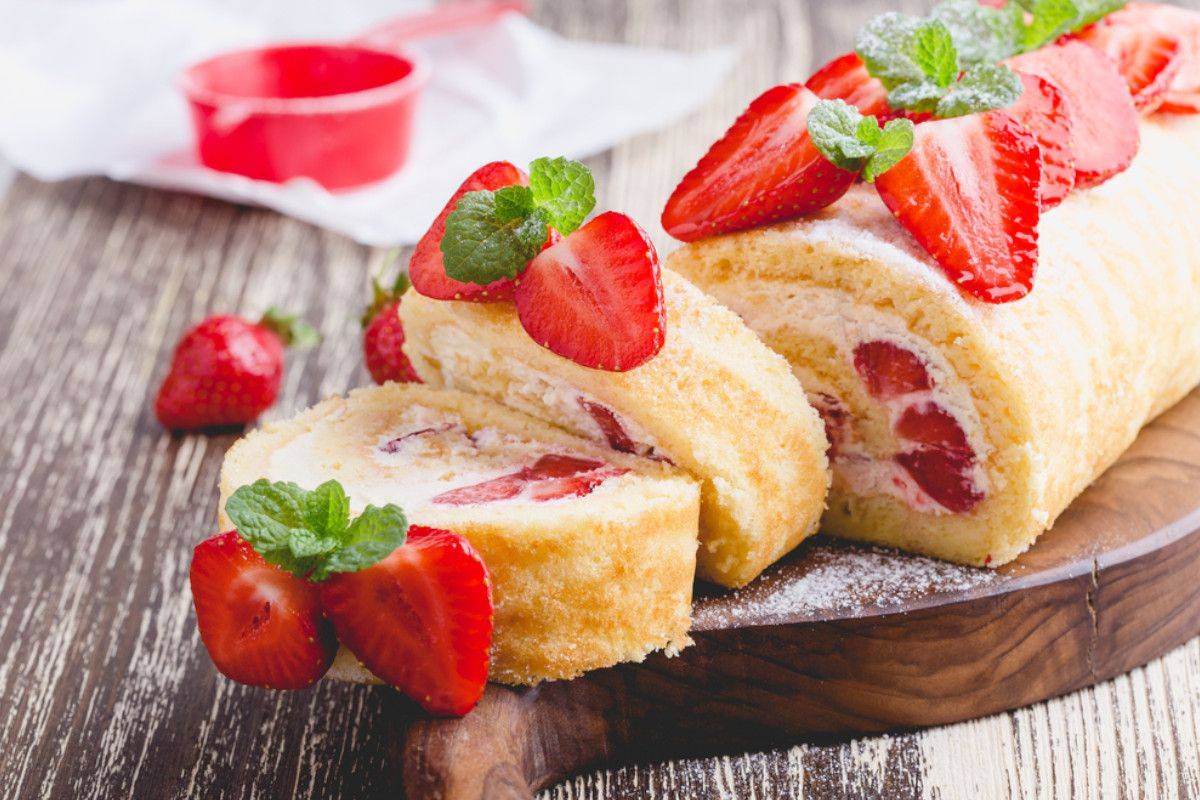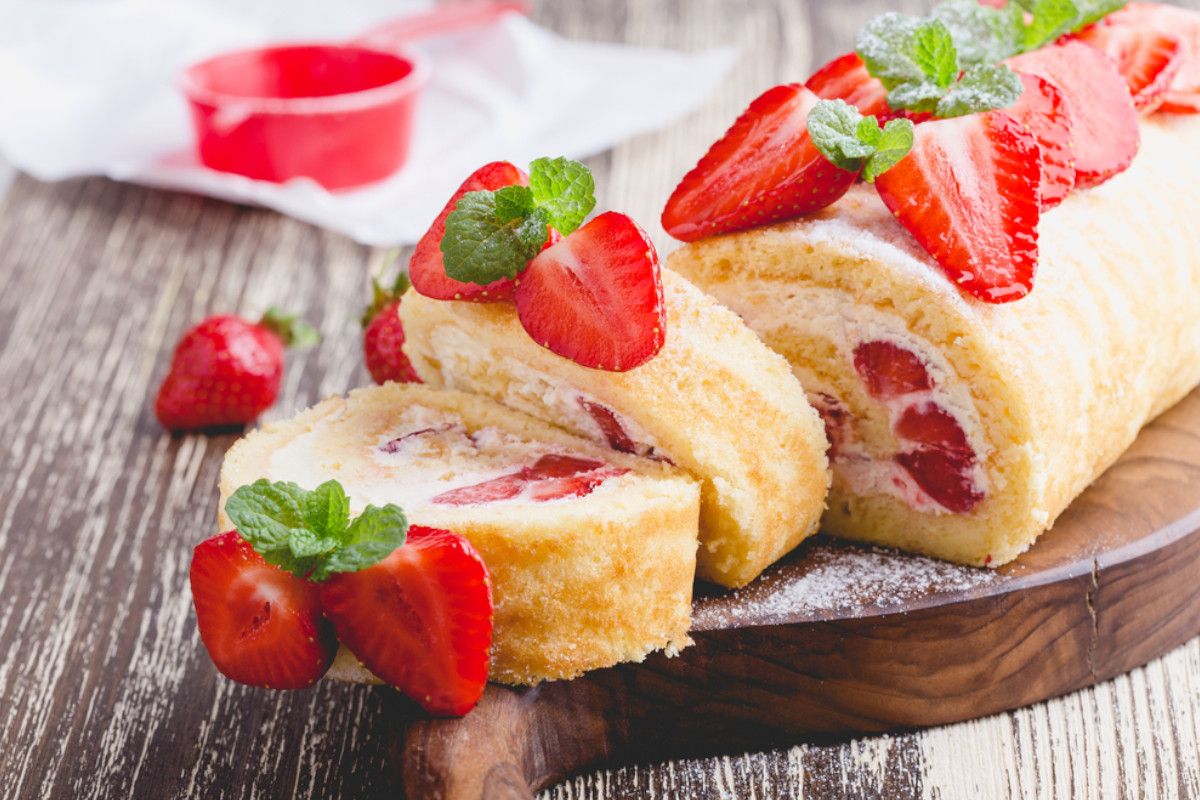 Preparation of sweet strawberry roll
Start by preparing the dough : shell the eggs and separate the yolks from the whites. Whip the egg yolks with the sugar until you obtain a light and frothy mixture, then add the sifted flour and baking powder.
Aside, whip the egg whites until stiff with an electric whisk. Combine the two compounds and mix gently from bottom to top so as not to disassemble the dough.
Level everything on a pan lined with baking paper and bake in a preheated oven at 180°C for 12-15 minutes .
When cooked, remove from the oven and, without letting it cool down, cover it with a clean kitchen towel: roll up the dough so that the towel remains inside. This little trick will help to ensure that the roll does not break : if you let it cool down and try to roll it up while it is cold, it will break!
While the dough is cooking and cooling, you can prepare the filling : wash the strawberries, dry them and remove the stems, then cut them into cubes and leave them in a bowl with the juice of half a lemon and the sugar. After about 15 minutes you will have obtained some juice, which we will use later.
Drain the strawberries from their juice and add them to the whipped cream , mixing carefully.
Unroll the sponge cake roll, moisten it slightly with the strawberry juice and spread the strawberry and cream filling on top. Roll it up again and place it on a tray or serving plate.
Let the strawberry roll rest for half an hour before serving and if you wish, complete with icing sugar and fruit. Enjoy your meal!
storage
We advise you to keep your strawberry roll, prepared following this recipe, in the refrigerator until just before serving and to consume it within a maximum of 2 days . If you won't be able to eat it all at once, remember to place the remaining part of the dessert in an airtight container, so that it remains well isolated from the other foods in the fridge.
Riproduzione riservata © - WT