Strawberry smoothie: fresh and healthy snack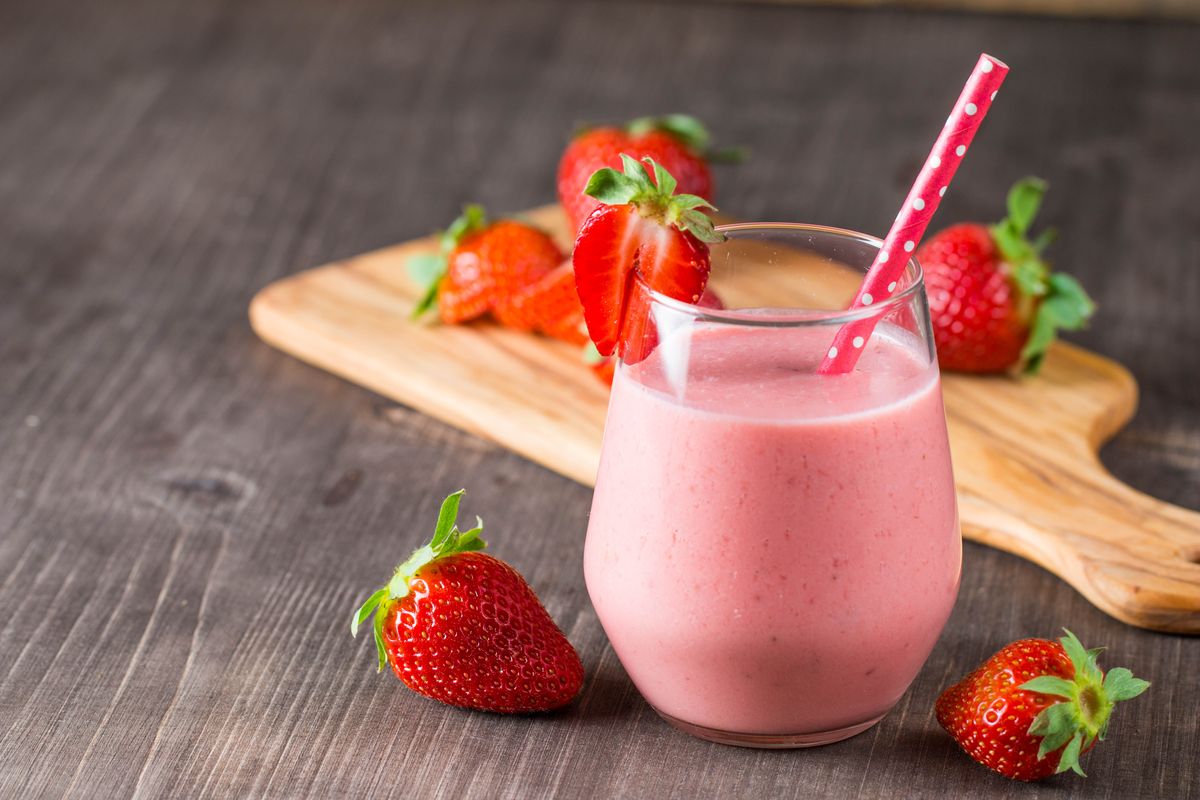 Strawberry smoothie is a fresh and refreshing drink perfect for breakfast or a delicious snack!
Strawberry smoothie is a very simple and quick drink to prepare. For this reason it can be enjoyed for breakfast or as a tasty snack , mid-morning or mid-afternoon, based on fruit. Smoothies, thanks to the presence of fresh fruit and yoghurt, are one of the many perfect cooking ideas to start the day with positivity and energy.
These drinks are distinguished from the much more well-known smoothies and milk-shakes due to their very soft consistency due precisely to the use of yoghurt. For these preparations I recommend a low-fat plain yogurt base that does not contrast with the flavor of the fruit used from time to time. Any pairing? Strawberries and peaches, mango and melon, but also peaches and raspberries or pineapple and banana. Always use fresh seasonal fruit and vary the combinations according to your tastes and preferences.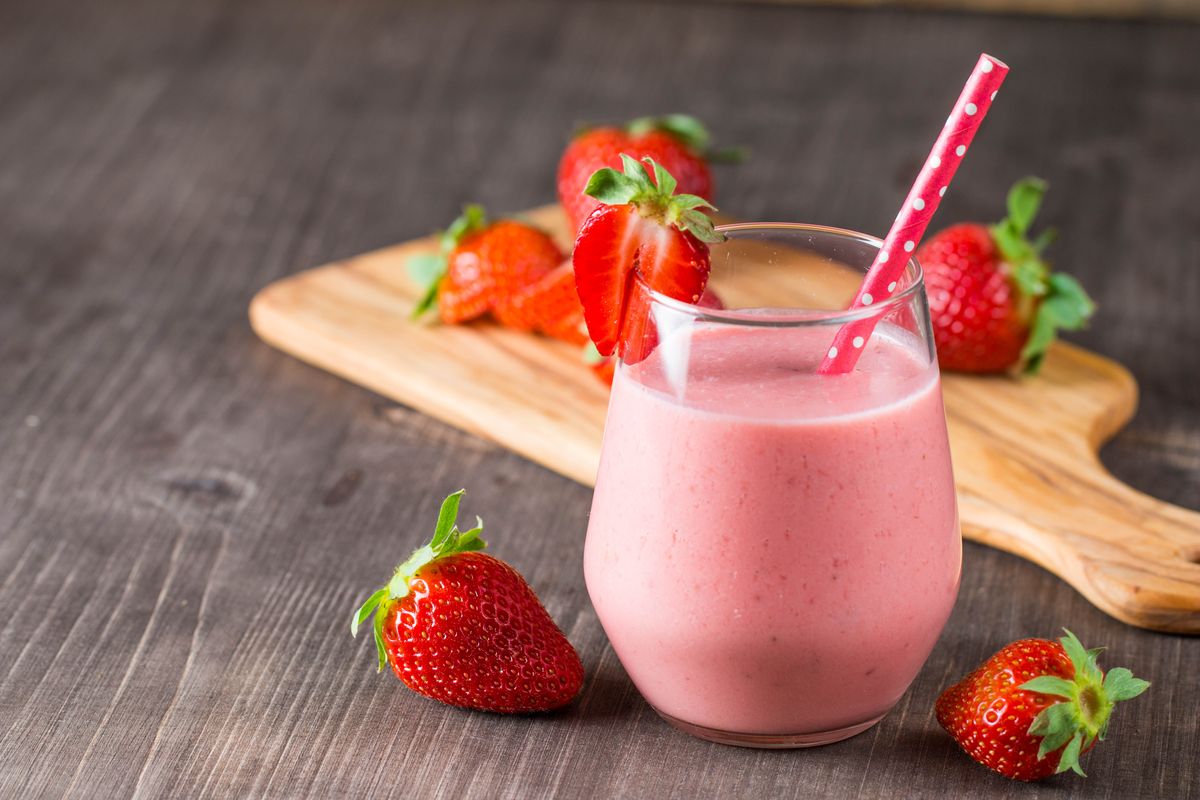 Preparation of the recipe for the strawberry smoothie
To prepare the smoothie, start by rinsing the strawberries thoroughly under cold running water.
Let them drain and then remove the leaves and cut them into chunks.
Transfer the cut strawberries into the blender jug ​​(alternatively you can use an immersion blender: a blender for smoothies is not essential).
Add the low-fat yogurt and ice.
Start blending on low speed for 1-2 minutes until the strawberries are completely blended.
Pour into a glass and enjoy your strawberry smoothie as a snack (or whenever you prefer!).
Alternatively, you can also prepare a smoothie with strawberries and apples. Take 150 g of apples cut into pieces and place them in the mug with ice, yogurt and strawberries. This fruit will give creaminess to the mixture.
storage
It is preferable to consume smoothies immediately after preparation in order to prevent the fruit from oxidizing over time.
If you liked this recipe, you can also try the mango and honey smoothie .
Riproduzione riservata © - WT