Stringy oven-baked Sorrento pasta: so good!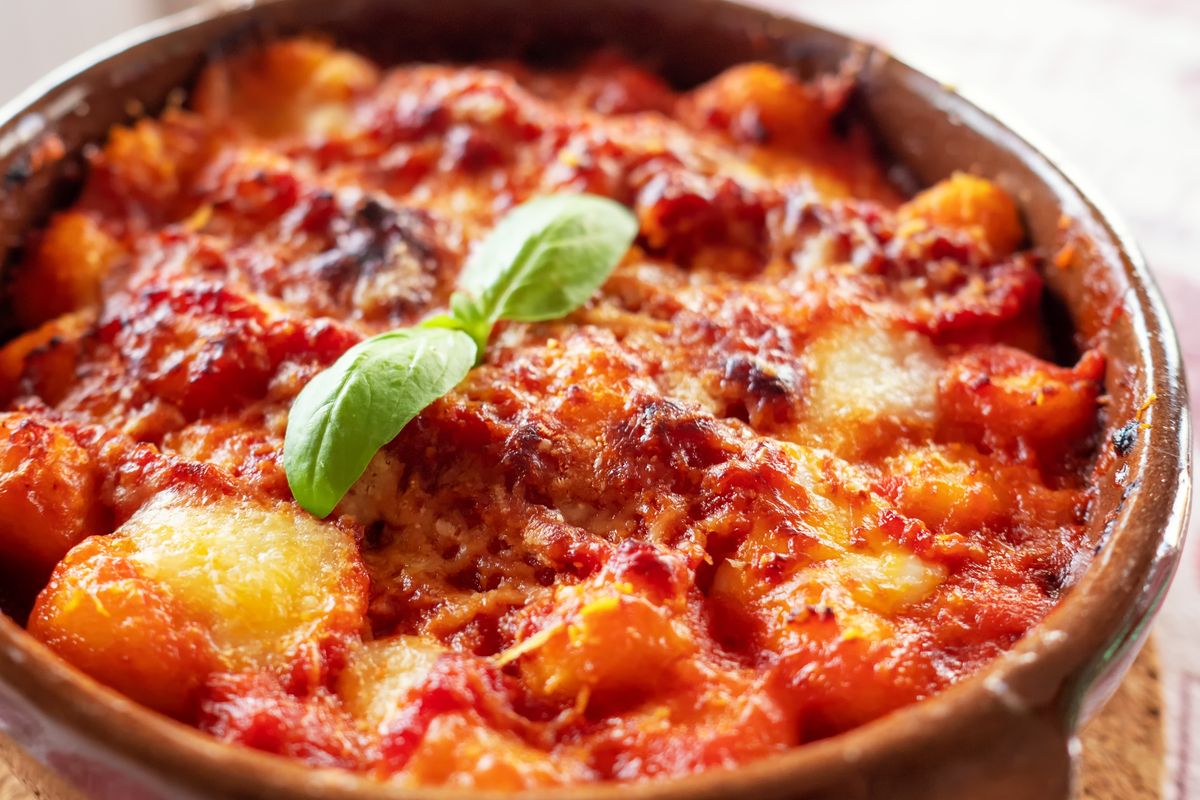 Sorrentine pasta, typical of the Campania tradition, is a creamy and stringy first course to be savored on Sundays with those you love!
Italy is a country that boasts a large quantity of typical products depending on the territory: in this case Campania offers you a genuine and tasty first course to share with your family. Sorrentine pasta takes inspiration from the original Neapolitan recipe which involves the use of gnocchi: the combination of tomato sauce and stringy mozzarella enhances all the typicality of the area
Cooking this dish in the oven will make the pasta crunchy thanks to the gratin of the parmesan on the surface, but the real secret lies in the preparation of an excellent Sorrento-style sauce: use a full-bodied and tasty tomato sauce to be enriched with oil, garlic and basil .
Let's go prepare our penne alla sorrentina!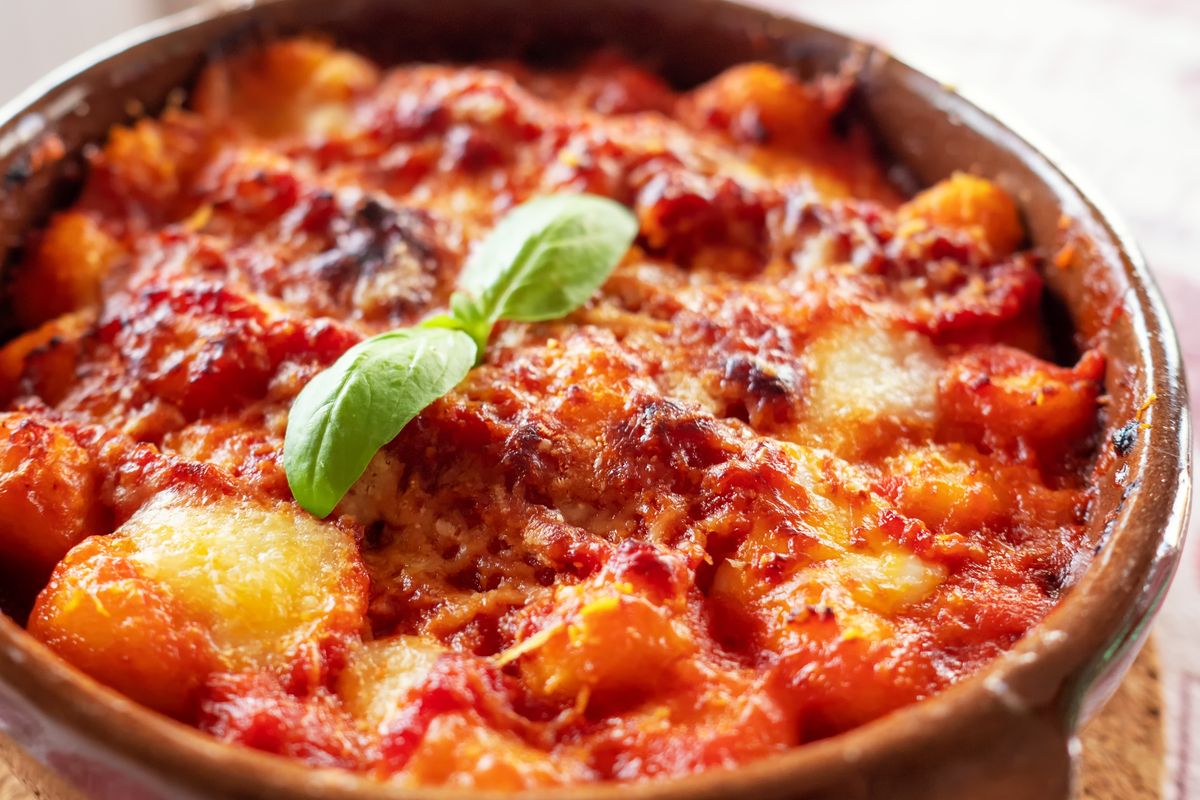 Preparation of the recipe for pasta alla sorrentina
Start preparing the sauce by pouring a drizzle of oil into the pan and frying a clove of garlic. Take it out when it's golden.
Pour in the tomato puree and add two basil leaves, a pinch of salt and mix. Simmer for 30 minutes with the lid closed.
Put a saucepan with salted water on the fire and when it comes to a boil, cook the pasta al dente .
Meanwhile, cut the mozzarella into cubes and grate the cheese. Drain the pasta directly into the pan with the sauce and mix well.
Pour half of the pasta into a baking dish, add half the mozzarella and a sprinkling of parmesan, and repeat the process a second time.
Bake in a preheated static oven at 200°C for 15/20 minutes . Remove from the oven and enjoy the hot dish!
storage
Keep the Sorrentine pasta au gratin in the fridge: the next day if heated it will be doubly good!
Riproduzione riservata © - WT