Stuffed eggplant in air fryer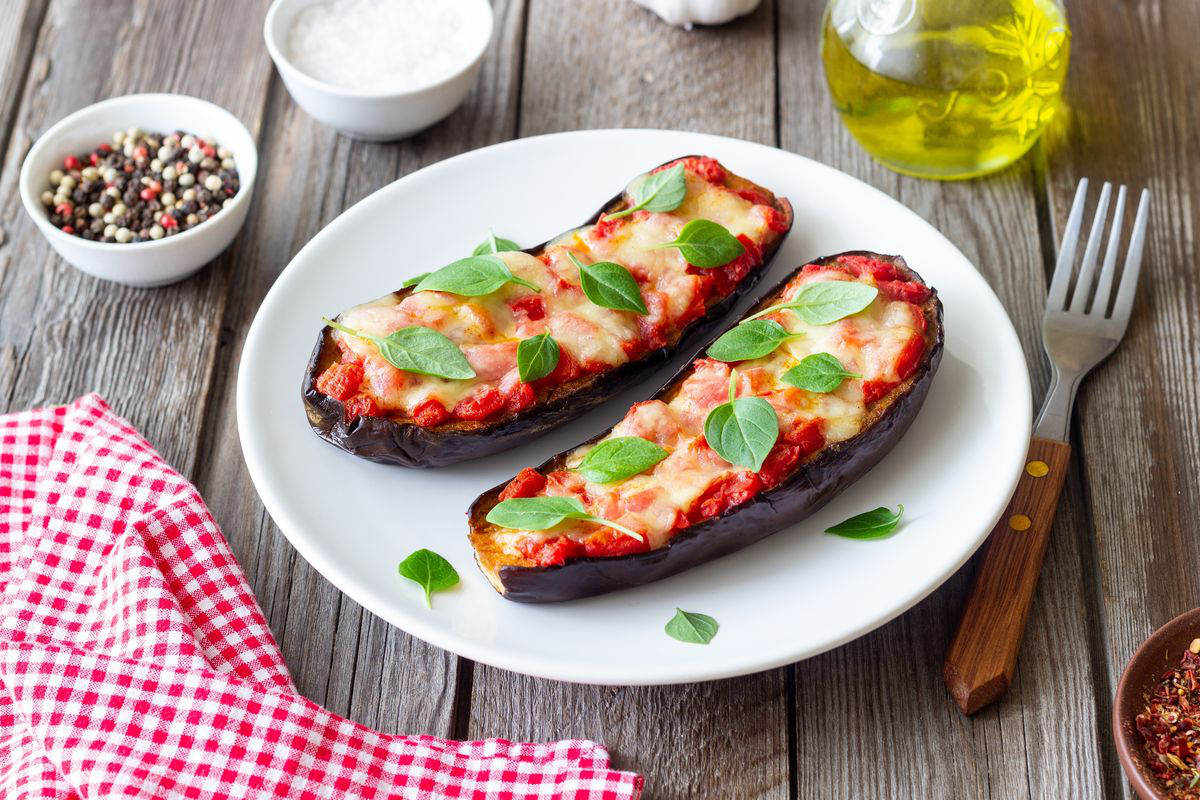 We prepare the stuffed aubergines in an air fryer, a light second course with mozzarella, ham and tomato.
Stuffed aubergines in an air fryer are even lighter , thanks to cooking in this practical appliance. The result contains much less fat and is even more genuine. Furthermore, in this preparation cooking is faster and you can serve your stuffed aubergines without spending too much time in the kitchen.
The ingredient that cannot be missing are perfectly ripe aubergines. Once processed, they should be filled with mozzarella and tomato and, if you like, even a little ham. Season everything, for an even tastier result, and serve them as a quick and simple second course!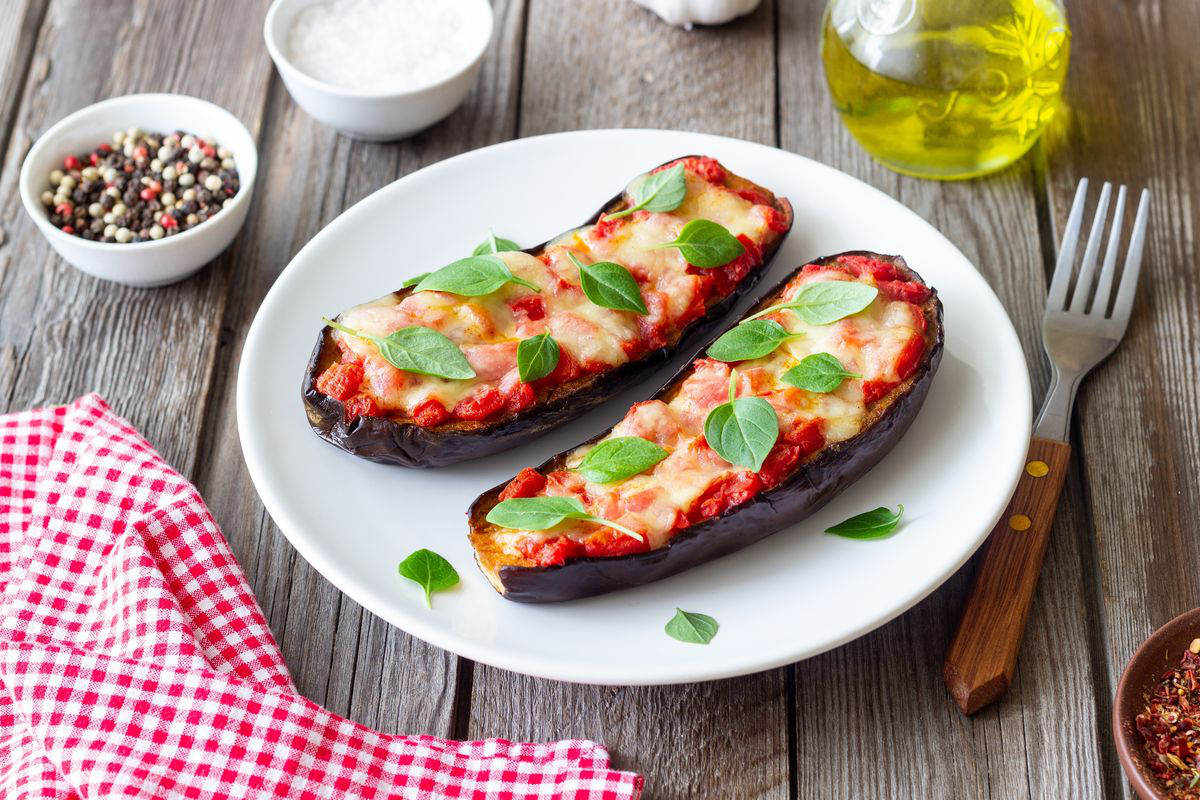 Preparing the recipe for stuffed eggplant in an air fryer
To begin, wash and dry the eggplant carefully. Then, cut it in half.
With a knife, carve the internal pulp on the surface, making oblique cuts that create a sort of net.
Distribute a little oil on the pulp, dropping it into the cutters. Place the two halves in the air fryer.
Bake at 180°C for 15 minutes , until the pulp is soft and golden. At the end, let it cool a bit, on a plate.
Using a spoon, dig the inside of the aubergines, in order to remove the internal pulp ; then, move it to a bowl and mash it with a spoon .
When it becomes a puree, cut the ham into small pieces and add them to the bowl.
Also add most of the tomato sauce and a pinch of salt and mix everything together.
Distribute this filling in the aubergines; cut the mozzarella into cubes and place them on the filling of each half.
Top with a little more sauce and place the eggplants in the air fryer.
At this point, always cook at 180°C for 5 minutes . Then, plate up and serve!
storage
Stuffed aubergines with tomato and mozzarella, in an air fryer, are a light and tasty second course. If they are left over, you can keep them for 1-2 days , at room temperature, and reheat them if necessary.
Riproduzione riservata © - WT