Stuffed tomatoes: 5 recipes for the summer!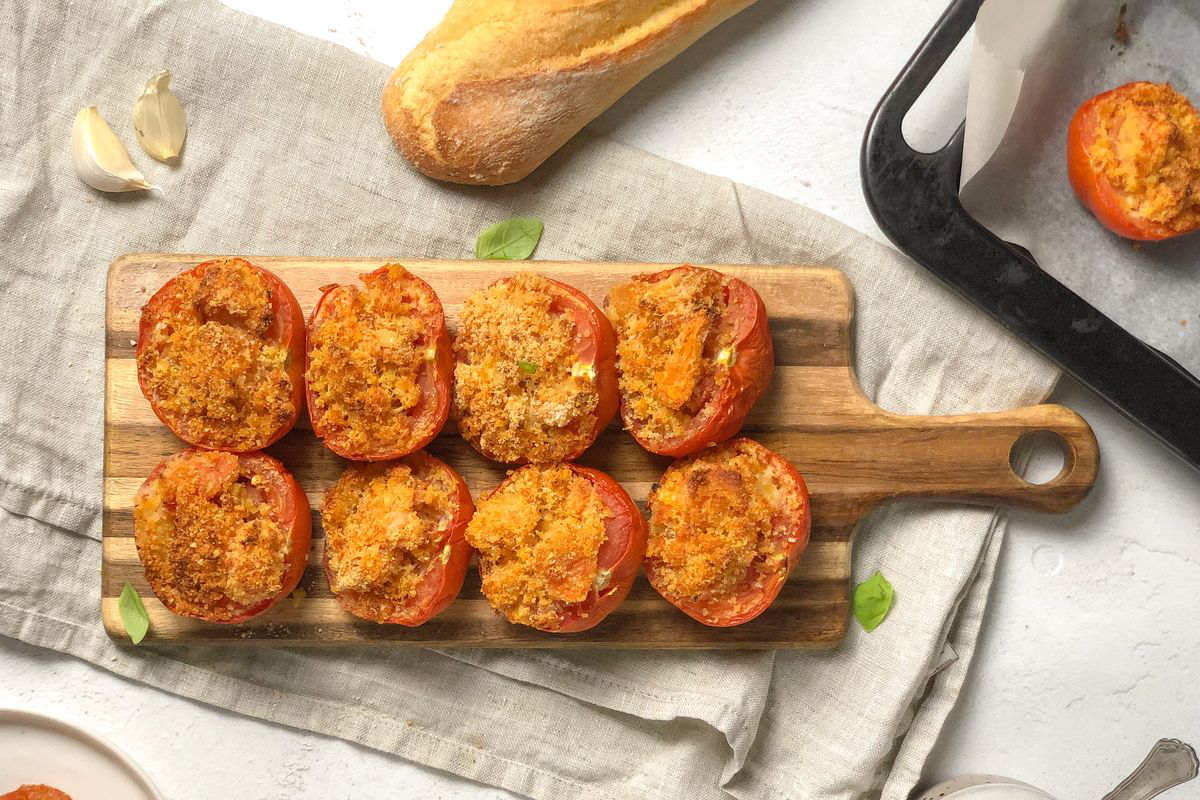 The recipe for stuffed tomatoes is a must for the summer: here's how to make them baked or cold for unique summer dishes and mouth-watering second courses!
Stuffed tomatoes are the symbol of Mediterranean cuisine : a recipe that lends itself to any type of filling and is excellent both when eaten cold and after cooking in the oven . However, it is difficult to limit yourself to a single recipe: the variations for the filling, in fact, are many (and all perfect for the summer).
Today we will see many different recipes: that of stuffed tomatoes in the oven (and its variations), which make an excellent second course and the cold one, without cooking, for those looking for a delicious appetizer. If you're ready, let's start with the recipes right away!
Baked stuffed tomatoes
It starts with baked tomatoes in three different versions: au gratin, stuffed with meat or stuffed with rice. If you fear the heat, however, don't worry: all these recipes are also excellent cold the next day!
Among the different types of tomatoes, the most suitable ones for these preparations are the round ones – such as copper tomatoes.
1. Tomatoes stuffed with rice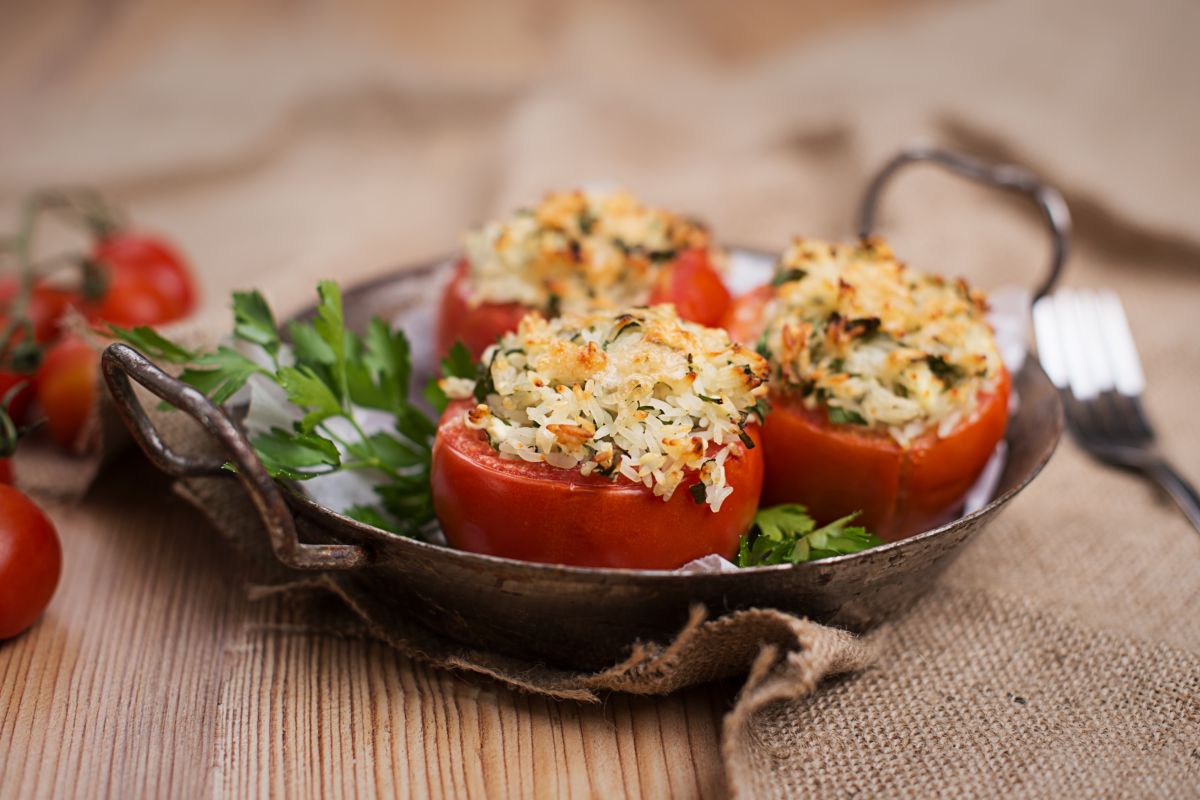 Tomatoes stuffed with rice enriched with seasonal zucchini are a single dish with vegetables perfect for the summer! Making them is really easy and you can also make many substitutions: you can use leftover risotto from the day before (and it will become an excellent recycling idea), add some aubergines or omit the tuna for a vegetarian variant.
Even the next day, cold , they will be delicious. The ingredients are:
4 tomatoes
200 g of rice
100 g of tuna
1 medium sized courgette
basil to taste
parsley to taste
1 handful of capers
Salt to taste
extra virgin olive oil to taste
2. Stuffed tomatoes au gratin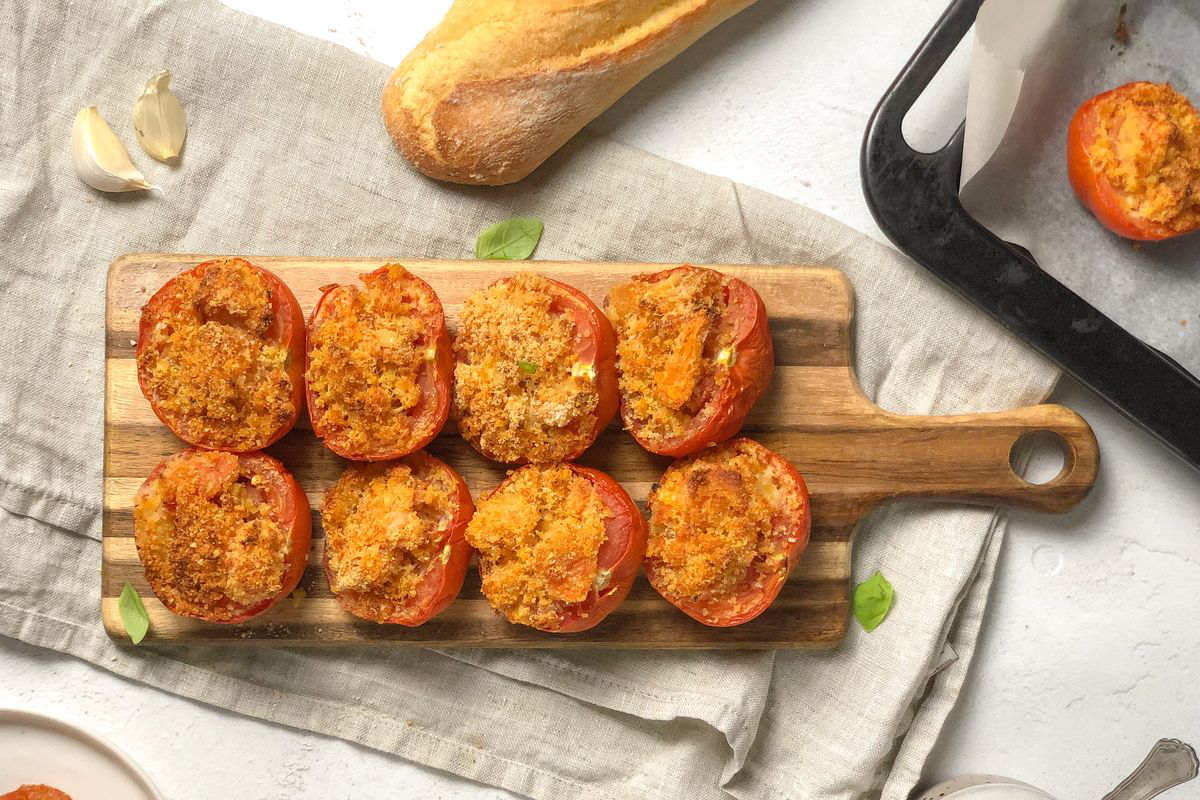 Stuffed tomatoes au gratin make your mouth water just looking at them, don't they? In our opinion, in this case, the recipe is a perfect original and delicious vegetable side dish (but of course you can enjoy it as you prefer).
The delicious filling is made with breadcrumbs, cheese , capers, anchovies, aromatic herbs and finely chopped garlic; everything is then placed in the oven to brown. To be precise, the ingredients are:
4 tomatoes
Salt to taste
pepper as needed
extra virgin olive oil to taste
breadcrumbs to taste
grated cheese to taste
basil to taste
parsley to taste
10 capers
4 anchovy fillets in oil
1 clove of garlic
3. Tomatoes stuffed with meat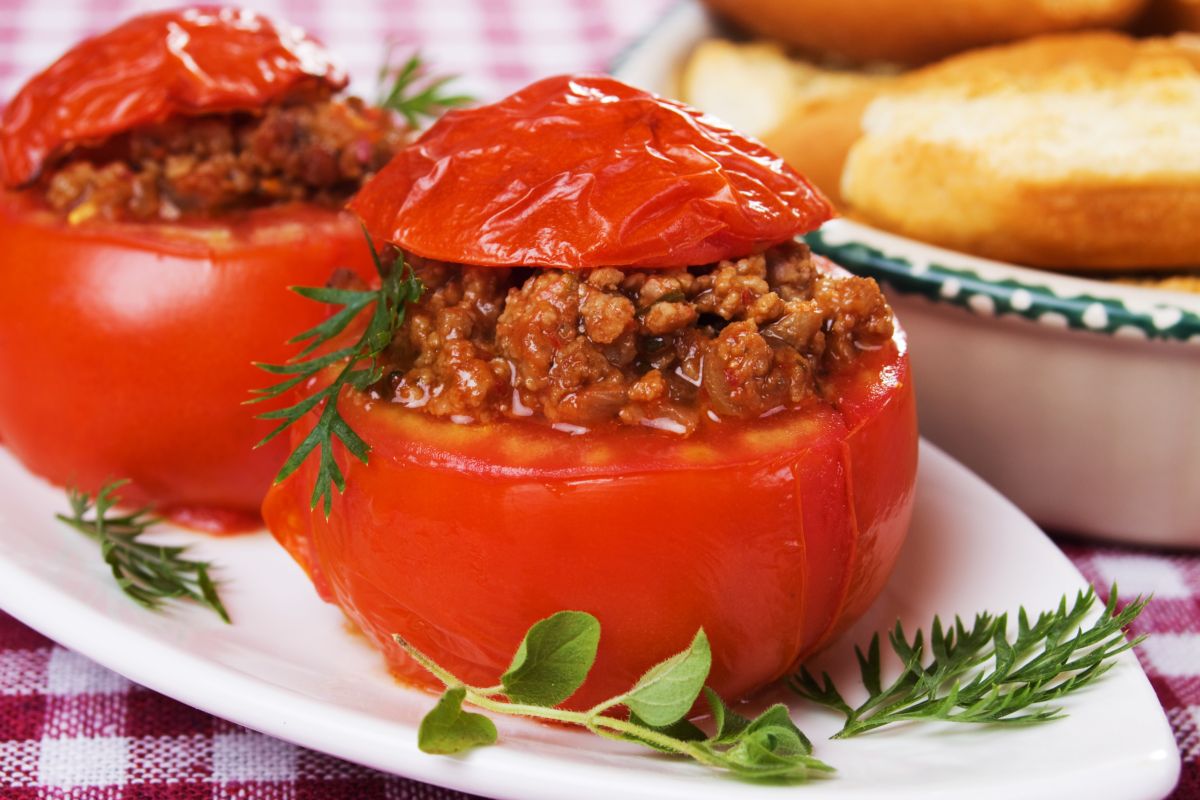 We conclude the baked recipes with the version filled with meat , really succulent and tasty. We have used beef, but you are free to choose what you prefer in terms of flavour. The ingredients are:
4 tomatoes
1 egg
100 g of breadcrumbs
250 g of ground beef
salt, pepper and herbs to taste
First of all, you have to cut the tomatoes by removing the upper cap, empty them with a spoon and let them drain upside down . In the meantime, dedicate yourself to the filling by combining minced meat, egg, breadcrumbs, salt, pepper and aromatic herbs. Stuff the tomatoes with the filling and place in the oven at 180°C for about 40 minutes .
For the filling of this recipe, however, you can also use leftover ragù . Stuff the tomatoes and put everything in the oven for about ten minutes (cooking is faster since the meat has already been cooked previously)!
Cold stuffed tomatoes
Finally, here's the version without turning on the oven (or stove): cold stuffed tomatoes, which we stuffed with a tasty avocado mousse or with tuna in oil. Here are the recipes!
4. Tomatoes stuffed with tuna and potatoes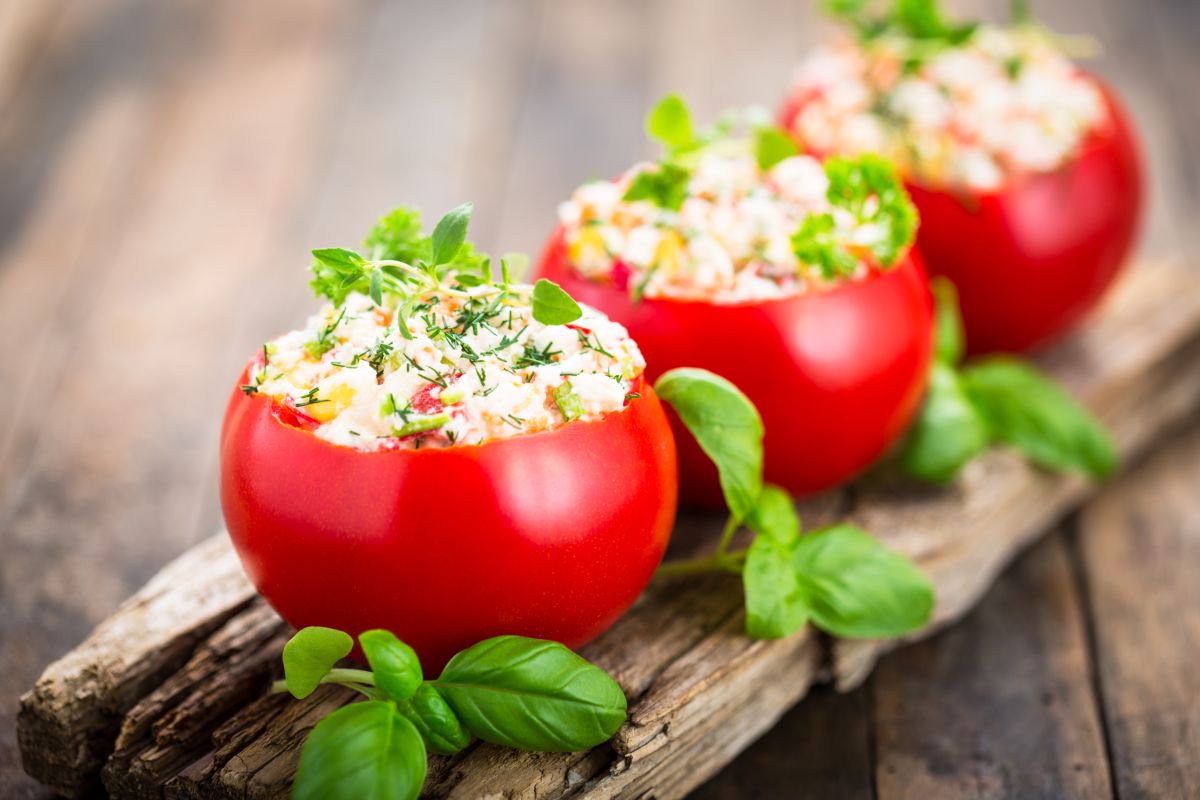 Tomatoes stuffed with tuna will be snapped up during a buffet with friends! The filling consists of drained tuna and boiled potatoes cut into small pieces; everything is bound by mayonnaise as required . It really is easier said than done!
The ingredients are:
12 medium round tomatoes
250 g of canned tuna in oil
2 small potatoes
mayonnaise to taste
fresh parsley
salt
White pepper
5. Stuffed tomatoes with avocado mousse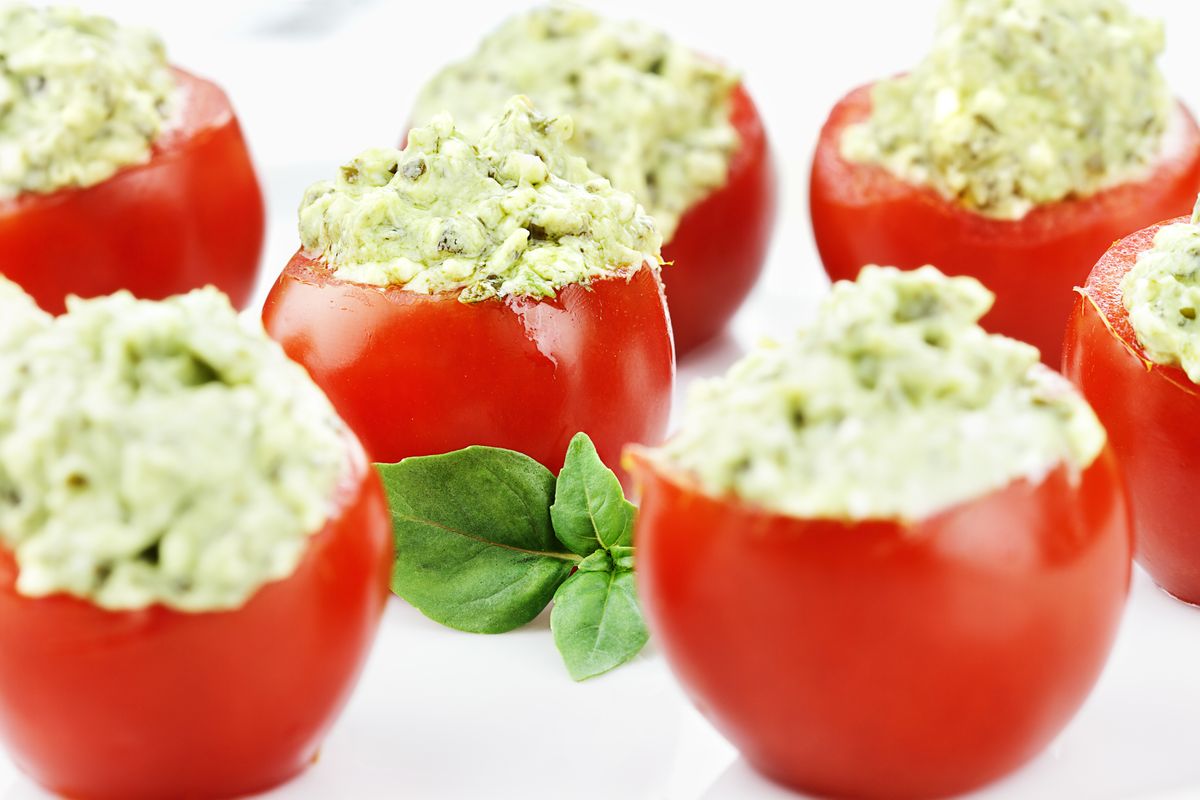 A version that is very similar in preparation but very different in taste is that of cold stuffed tomatoes with avocado . For the filling, you will have to blend the avocado pulp with yogurt, lemon juice, salt, pepper and aromatic herbs. The taste will be fresher and creamier and the appearance will allow you to make a great impression! One leads to another , you will see!
Here are the ingredients needed for this recipe:
25/30 cherry tomatoes
1 avocado
80 g of unsweetened rice yoghurt
lemon juice to taste
Salt to taste
pepper as needed
aromatic herbs to taste to decorate
Riproduzione riservata © - WT