Sugar-free pumpkin pie: a light dessert!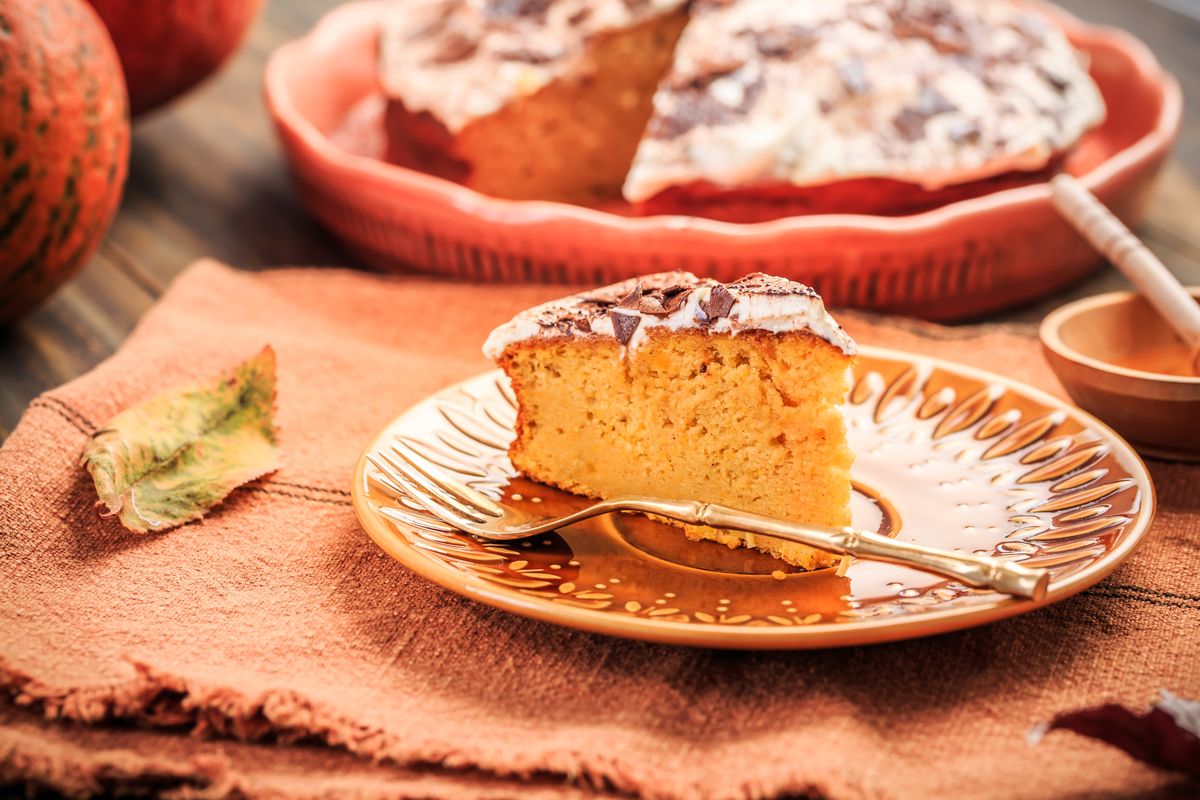 Soft and sweet, pumpkin pie is a classic of homemade pies. Try it even without sugar!
Sugar-free pumpkin pie is a perfect dessert for the arrival of the fall season. Excellent as a dessert, it is certainly ideal for your breakfast. If you want to try starting the day with a soft pumpkin cake, follow our recipe! Today we're going to offer you a light version of this dessert, which we're going to prepare without using sugar.
To add flavour, we will insert amaretti biscuits into the dough, but you can also try toasted almonds and hazelnuts, or even make a pumpkin and chocolate cake: try all the variations you want, the recipe is the same!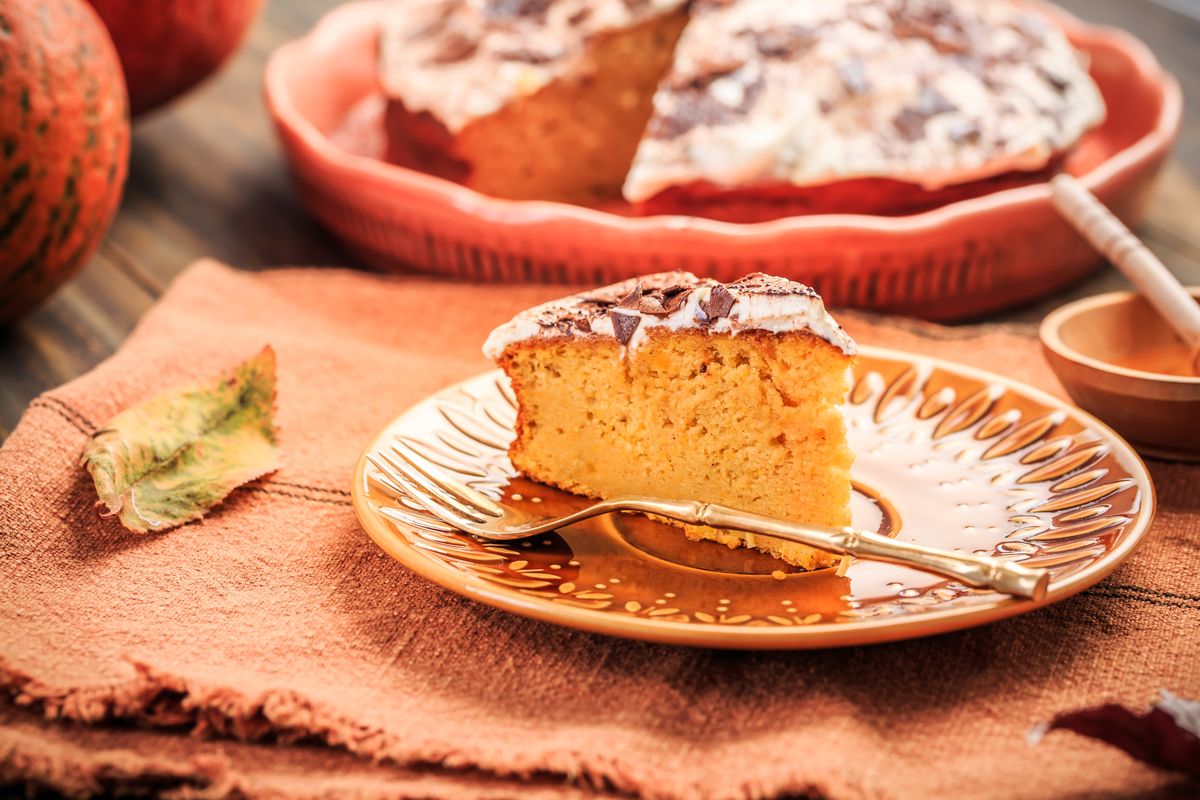 Preparation of the yellow pumpkin and amaretti cake
For our light version of the sweet pumpkin pie, we will use carob berries instead of sugar. Before starting, you must therefore make sure that you have left the berries to soak in warm water for at least 5 hours , so as to soften them and be able to obtain the necessary.
Then take the pumpkin and cut it as fine as possible.
In the meantime, combine the carobs and milk in a saucepan and boil for a few minutes. This process will make the milk sweet and will allow us not to use sugar in our recipe.
Once the milk begins to boil, add the pumpkin, flour and orange zest and mix until you get a thick mixture .
At this point, in a bowl, add the butter and crumbled amaretti biscuits to the pumpkin.
Separately, whip the two egg whites until stiff and once you have obtained a white and frothy mixture, add it to the rest.
All you have to do is put the dough in a cake mold and bake in a preheated oven at 180°C for about 45 minutes .
Serve with a sprinkling of icing sugar or with crumbled amaretti biscuits . Enjoy your meal!
If you liked simple pumpkin cake with macaroons, try our vegan pumpkin cake too!
storage
We recommend keeping the light dessert with pumpkin in a cool, dry place for a maximum of 2-3 days , preferably under a special container for desserts. We do not recommend freezing in the freezer.
Riproduzione riservata © - WT