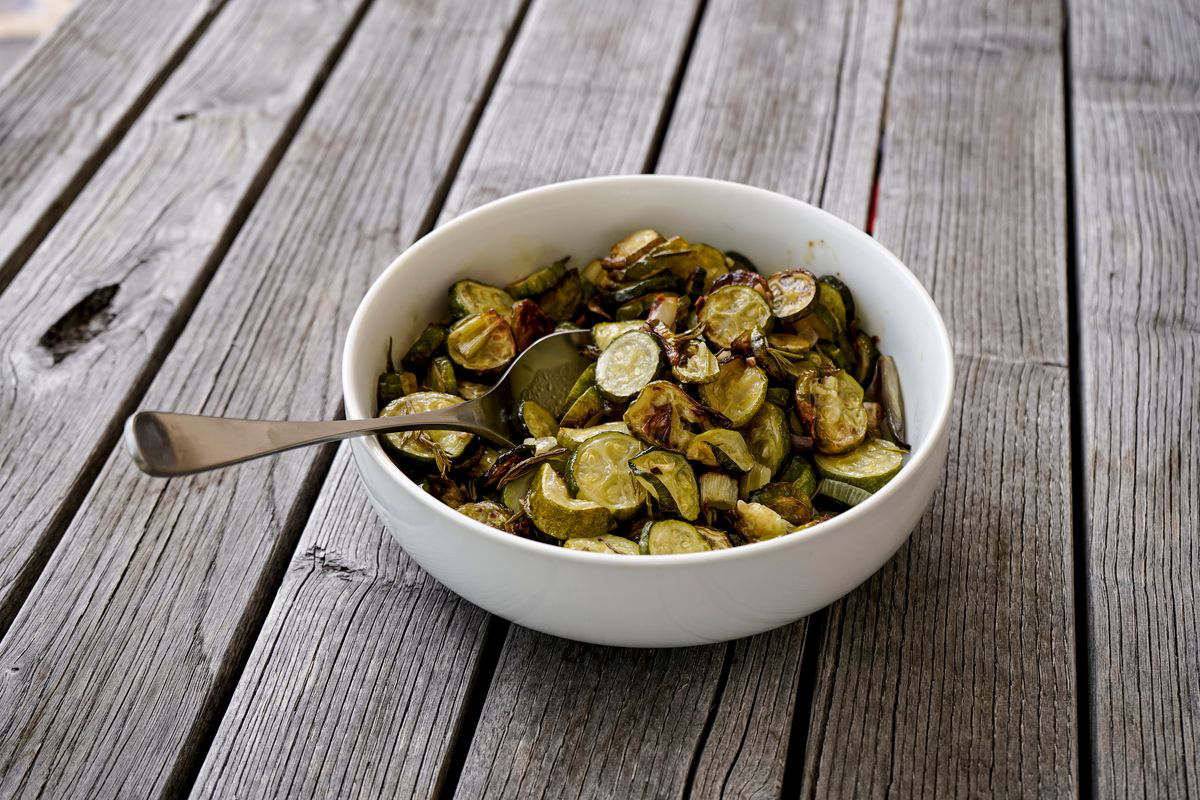 Sweet and sour courgettes are a fabulous side dish, ideal to combine with any dish or to be enjoyed as an appetizer.
Today we are preparing wonderful sweet and sour zucchini, to be kept in a jar in the refrigerator or to be enjoyed instantly. These vegetables, prepared in this way, become a refreshing and delicious side dish, and are made by first cooking the courgettes and then dressing them with vinegar and sugar, as well as with a series of aromatic herbs that make them very fragrant and inviting.
Here is our recipe, very quick and perfect if you have little time to dedicate to cooking! Let's get started now!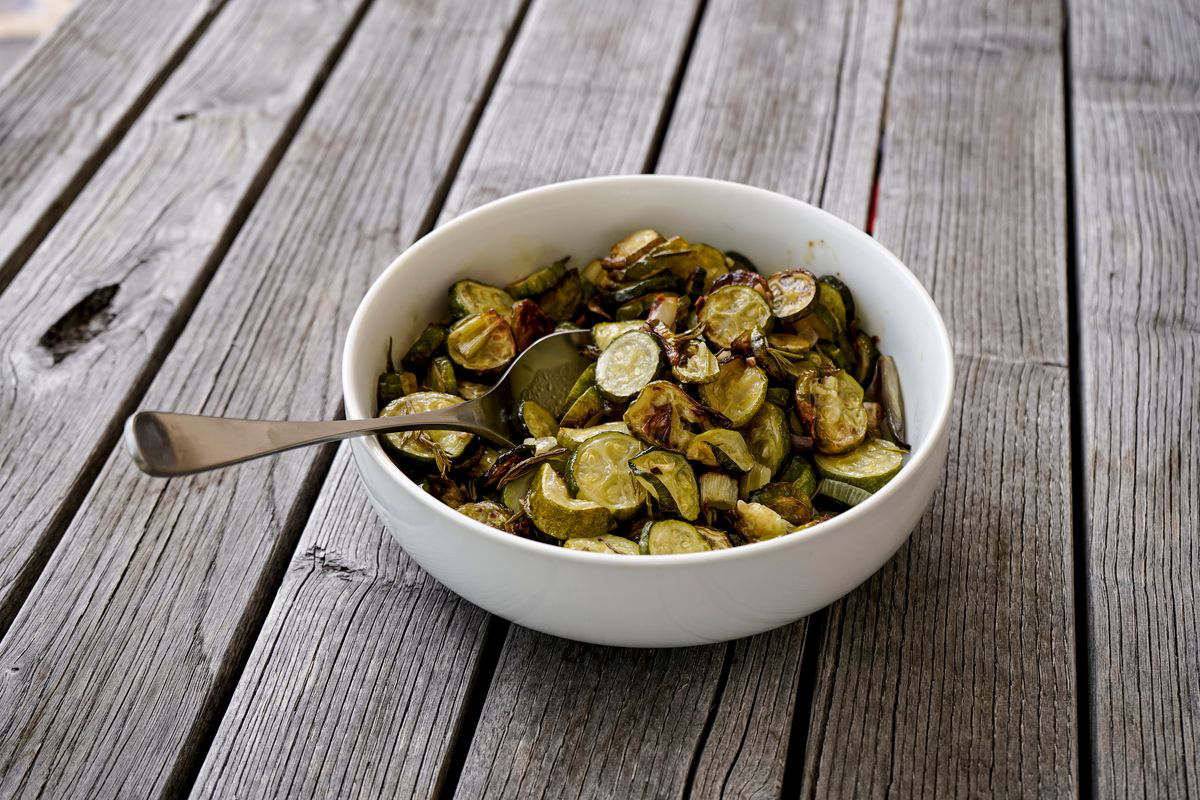 Preparation of cooked sweet and sour zucchini
Take the courgettes, wash them carefully and cut them into the size you like best: into slices, strips or coarse pieces.
Put the garlic in a pan with a few tablespoons of extra virgin olive oil and let it heat up well. Then add the courgettes and sauté them quickly to add flavour.
Add salt and pepper and cook them well over high heat to form an inviting crust.
Once the vegetables are ready, remove them from the heat and transfer them to a suitable container to keep them in the refrigerator.
Separately, take a saucepan, put it on the stove over low heat and add the vinegar and sugar.
When the latter has melted, add coarsely chopped basil and mint and add 1 pinch of salt and pepper.
Pour the liquid over the courgettes, mix well and leave them to marinate for at least 2 hours at room temperature or overnight in the fridge. If you like, you can also add chopped fresh chilli .
storage
We recommend keeping the courgettes in the fridge for a maximum of 2-3 days . If you want to keep them for longer, we recommend placing the zucchini in sterilized jars , covering with oil until the vegetables are covered, and creating a vacuum seal. With this method, sweet and sour vegetables will keep for 1-2 months .
Riproduzione riservata © - WT