Sweet cheese with walnuts and honey, the different recipe for your end of meal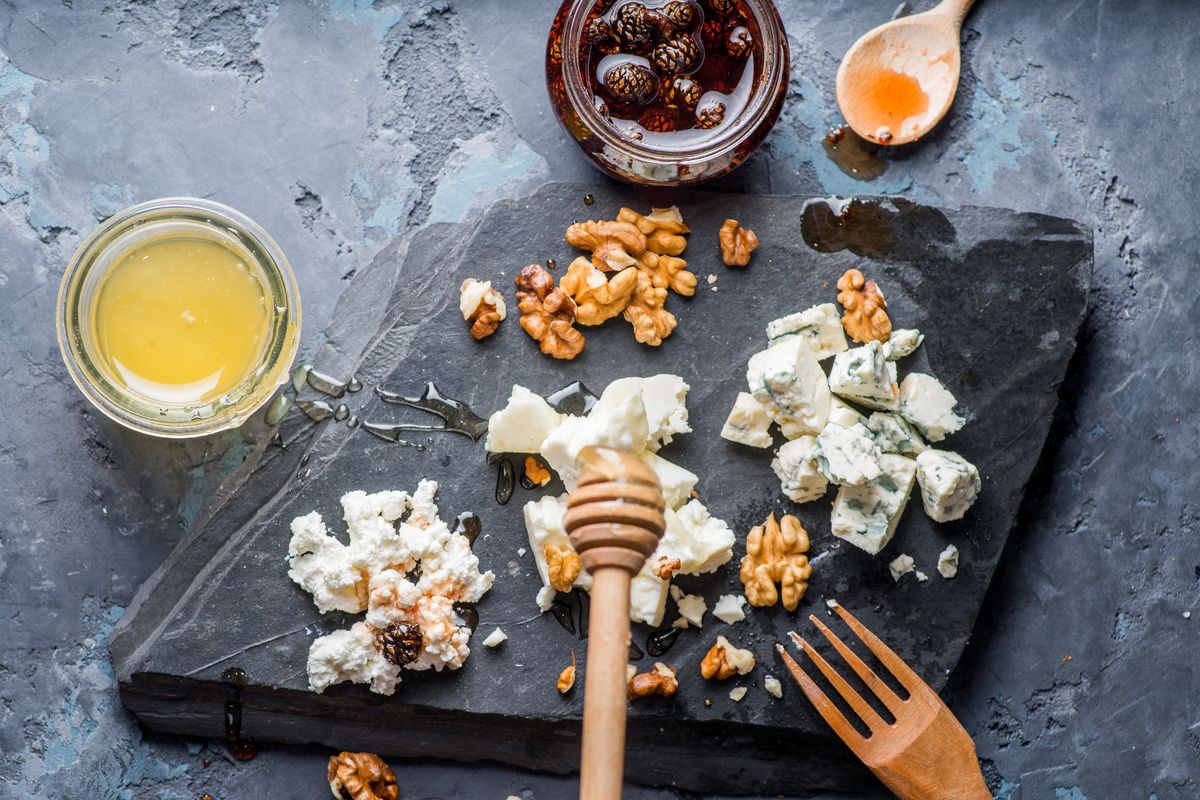 The sweet cheese with walnuts and honey is a delicious end to a meal and can be made in a few simple steps.
Do you want a ready-to-eat dessert that is sure to be successful? Have you run out of sugar and want a different end of meal than usual? Today's proposal is called sweet cheese. It is a simple dessert, poor in ingredients but rich in taste and contrasts. For this recipe of sweet cheese with walnuts and thistle honey we recommend using gorgonzola, ricotta and a soft cheese to give three different tasting options .
In any case, you can follow your taste by adding another type of cheese (or different types of cheeses) as you prefer.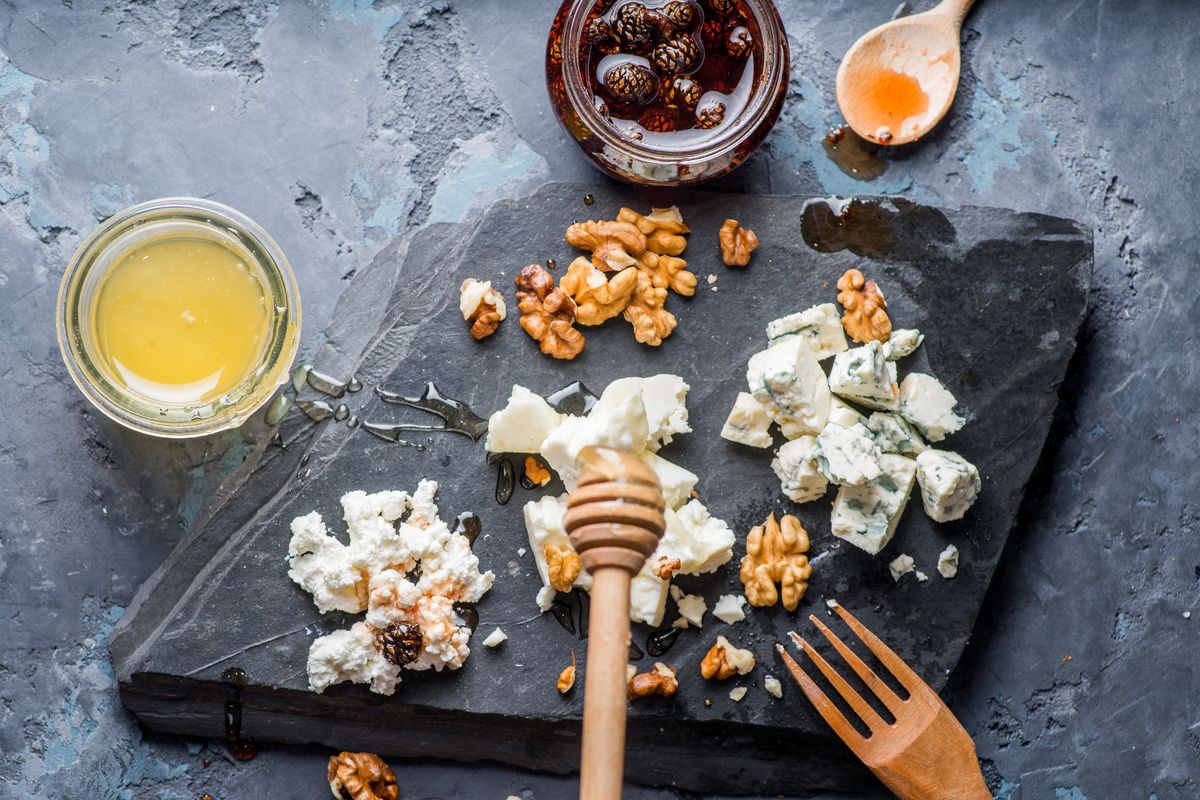 Sweet cheese preparation with nuts and honey
Cut the gorgonzola and soft cheese into cubes.
Open the walnuts with a good nutcracker trying to keep them whole or in half.
First arrange the cheese and ricotta in spoonfuls on a cutting board.
Over walnuts to taste and pour a generous teaspoon of honey .
Finally, on top of the honey, sprinkle with cinnamon powder as desired, to enrich and perfume this small but precious cheese cake.
The sweet cheese with walnuts and thistle honey is a feast of taste simply to be assembled in the form that most excites your imagination. If you want to try another recipe that uses gorgonzola, in this case we offer you a very delicate first course such as pear and gorgonzola risotto .
storage
We recommend preparing and consuming this dessert at the moment .
READ ALSO: Honey: types, properties and uses
Riproduzione riservata © - WT