Sweet holidays with the donuts of the Immaculate Conception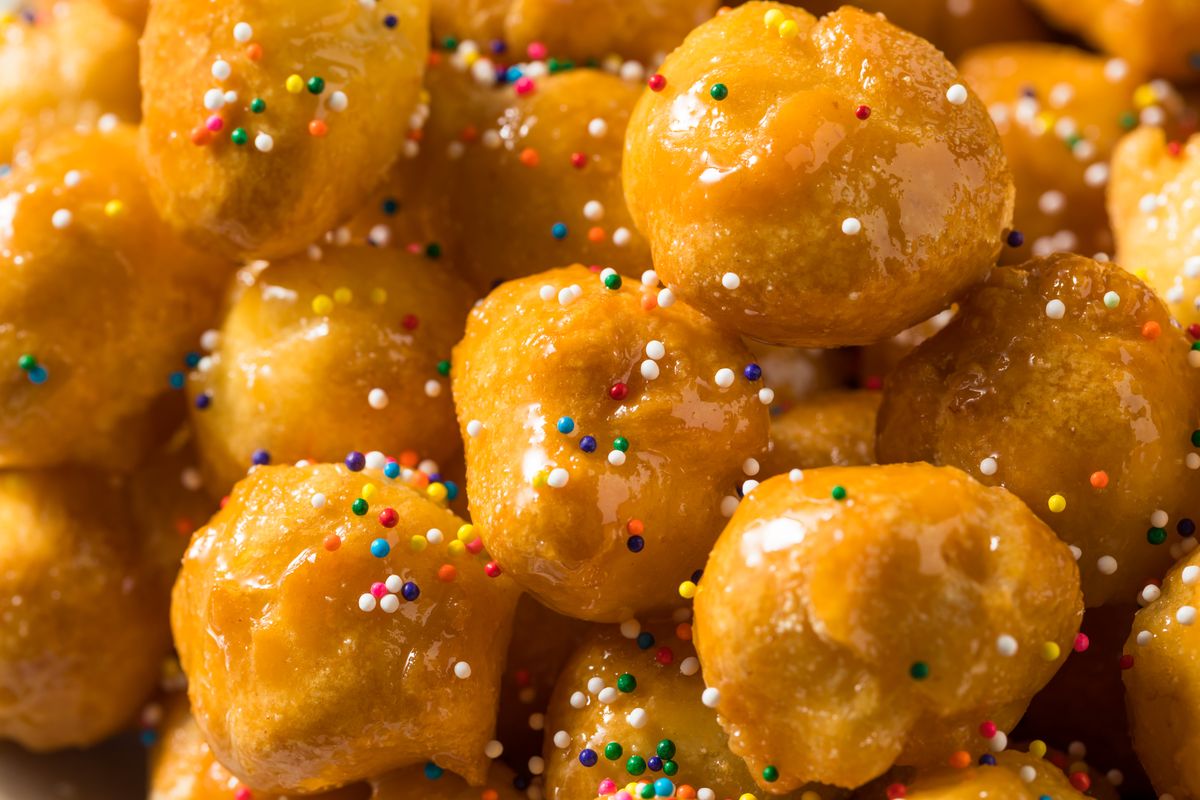 The zeppole dell'Immacolata are usually prepared in the area of ​​Castellammare di Stabia on the occasion of Christmas.
Country you go, sweet you find. There is nothing more true than this statement, especially in Italy and especially for the holiday season. Every country, region and area has its own Christmas desserts and today we take you to Campania with the donuts of the Immaculate Conception. These pancakes of grown dough , i.e. leavened, are made in the period from November 27th to Christmas and in the preparation they are reminiscent of the Apulian breasts .
They are served covered with a sweet honey glaze , often flavored with aniseed and decorated with colored sprinkles. The procedure is very simple and, except for the leavening, also quite fast. Let's see how this typical sweet from Campania is prepared.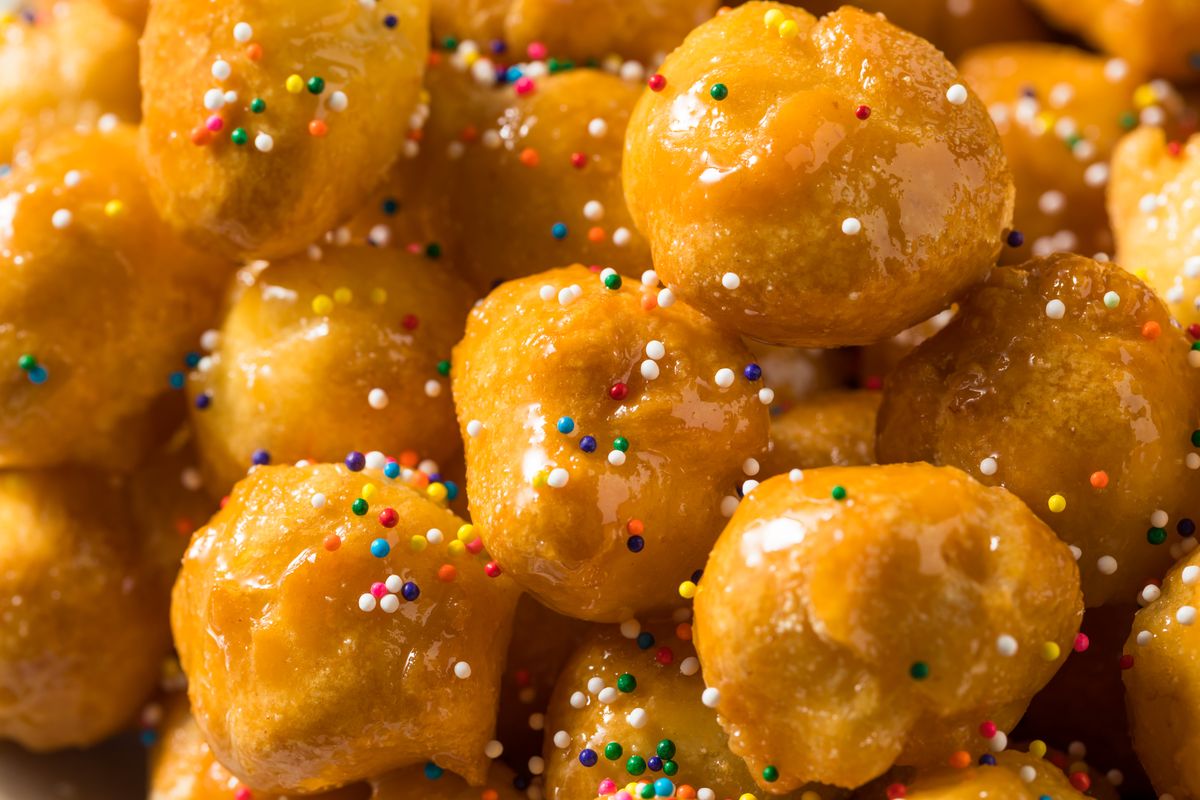 How to prepare the Immaculate Conception zeppole recipe
Dissolve the brewer's yeast in the water and keep it aside.
Combine the flour and sugar in a bowl, then slowly pour the water with the yeast, stirring with a kitchen spoon. You'll have to get a sort of batter : don't worry if it seems too soft. Let everything rise covered in cling film for 2-3 hours.
After the leavening period, heat plenty of seed oil in a saucepan bearing in mind that the pancakes of the Immaculate Conception must be fried by immersion.
With the help of two spoons, drop portions of dough directly into the boiling oil and fry until they are swollen, golden and crunchy . As they are ready, drain them with a slotted spoon and pass them on absorbent paper.
Arrange the donuts on a plate and prepare the glaze . Dissolve the water, sugar and honey in a saucepan, then add the aniseed to taste. Pour the syrup over the sweets then decorate with colored sprinkles. Serve immediately.
Preparing this Christmas recipe is really simple and the result is guaranteed. Serve it as a dessert to your guests and you will surely make them happy. Also, if you don't like anise, you can omit it or replace it with vanilla or lemon zest.
storage
Since it is a fried dish, it is better to consume it as soon as it is done . You can keep it for a couple of days under a confectioner's hood.
Riproduzione riservata © - WT