Swordfish in a pan: simplicity and goodness in one go!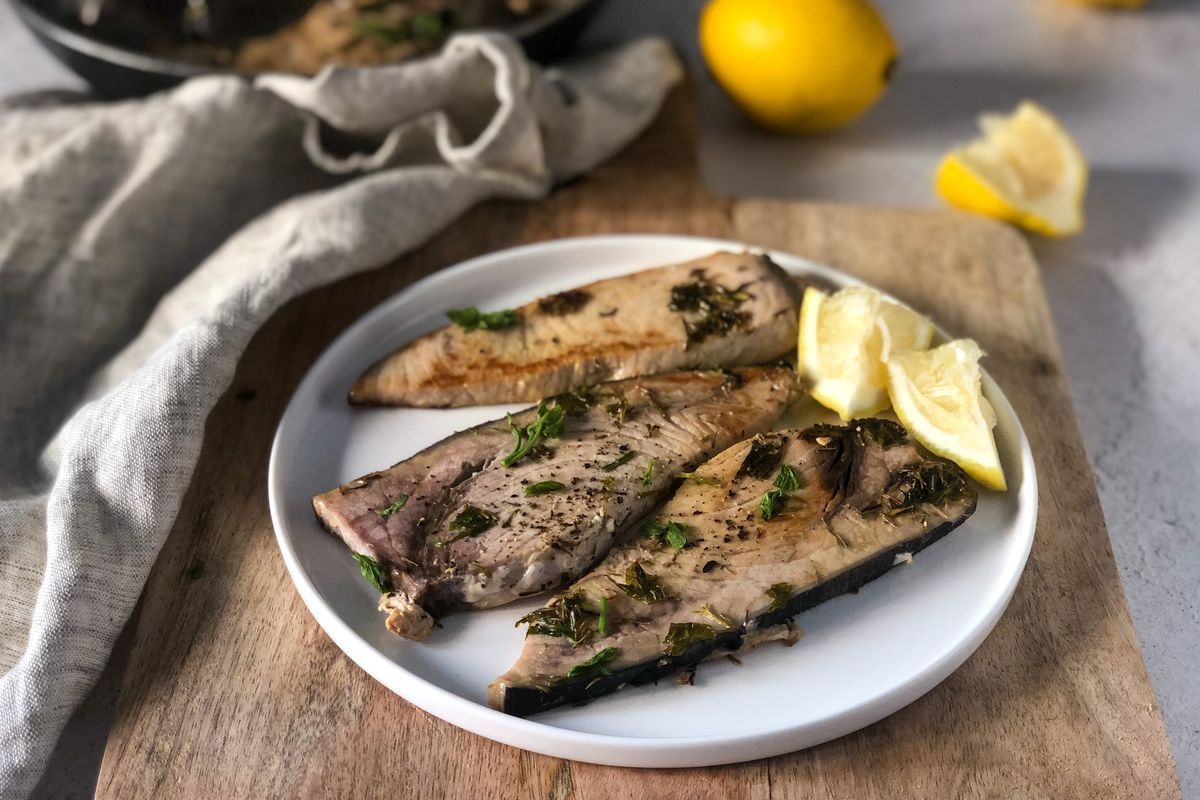 Do you want a delicious steak of swordfish in a pan? Then follow our advice and our recipe for this delicious second course.
The pan-fried swordfish recipe is tasty, easy to make and perfect to serve on any occasion, ideal if you want to make your guests happy with a dish that is simple and refined at the same time.
Today we will first prepare a version of the classic dish and then a more colorful and Mediterranean variant, but which can still be included in our diet recipes . Are you ready to sauté with us to bring a marvel to the table? Then follow us!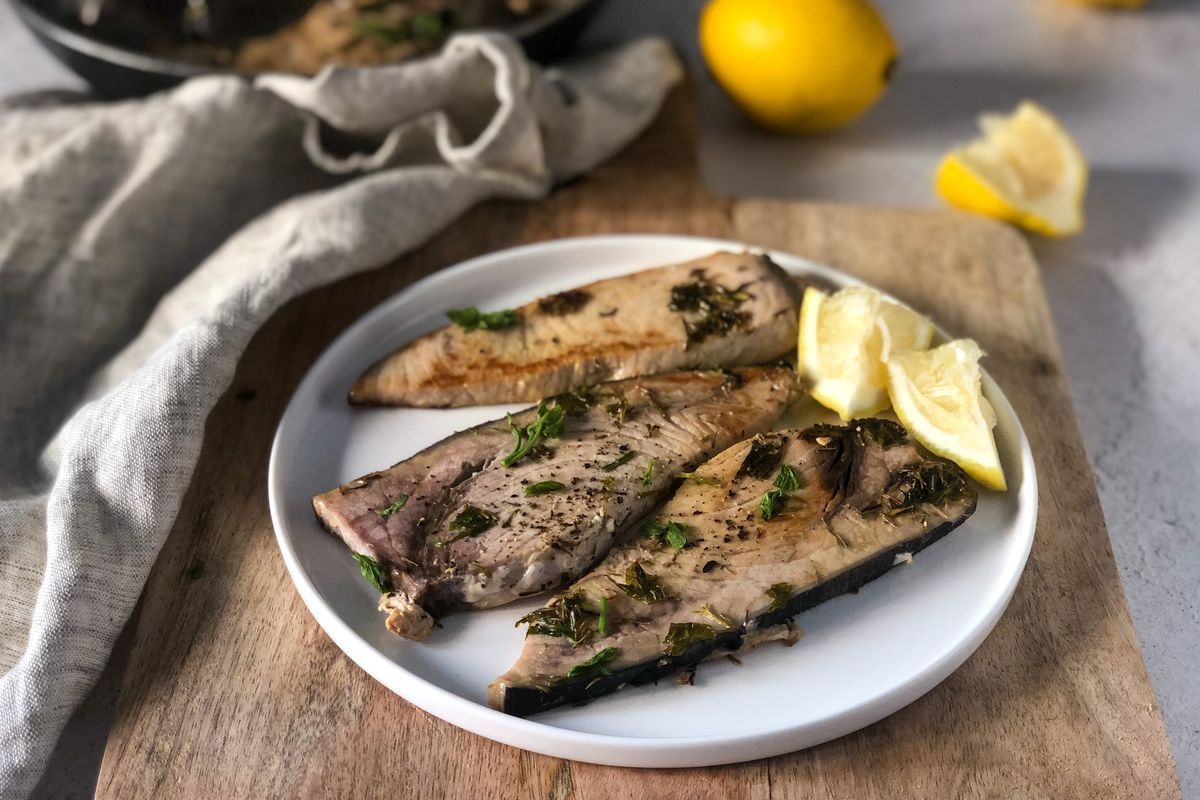 How to cook white swordfish in a pan
The fish in the pan is very simple: put a clove of garlic with herbs (parsley stalks and thyme) in the pan, then sprinkle with a little extra virgin olive oil and let it heat up.
At this point, insert the fish and brown it on both sides, then pour the white wine and let it evaporate . Once the alcohol has evaporated, add chopped parsley, white pepper and salt.
Be careful not to overcook the fish: even 5 minutes will be enough if the slice is not too big, but take your pick: in general the swordfish must be well cooked, but don't overcook it!
And if you want an even tastier fish, you can marinate it for about twenty minutes with lemon , oil, peppercorns, parsley stalks and salt.
And here is the video recipe to prepare it in a flash:
The result, we are sure, can only be perfect. Think that, with a few small tricks , it can become an excellent sauce for pasta! Once you have tried it, you will immediately insert it among your favorite light summer recipes , just like we did!
Swordfish in a pan with cherry tomatoes and …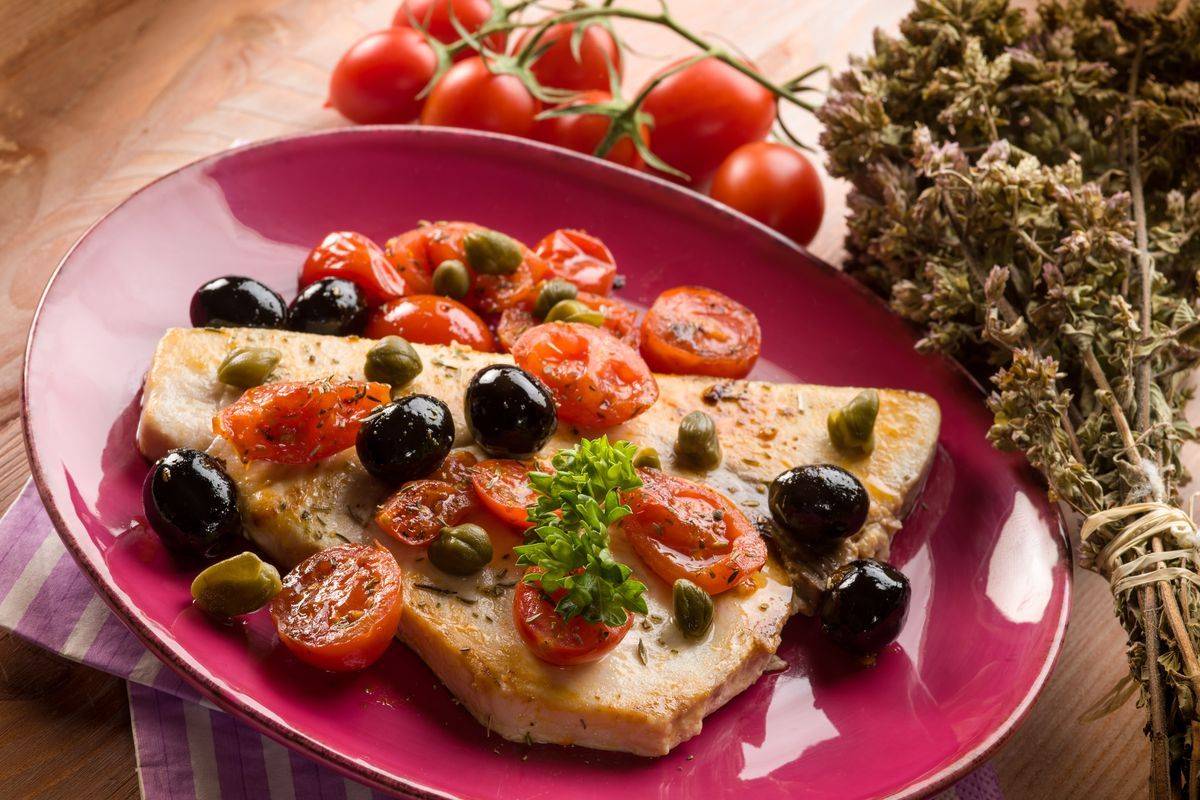 A greedy variant of this dish can be made simply by adding some delicious ingredients to the pan. Olives, capers and cherry tomatoes are certainly the masters, but anchovies that melt with oil can properly flavor the fish.
In general, make sure that the cherry tomatoes and the rest of the ingredients cook properly, so put all the ingredients in the pan at the beginning. We can only advise you to try the Sicilian swordfish : this is a delicious recipe and is prepared simply by adding tomatoes, capers and olives!
Also try all our swordfish recipes : they are a bomb ! And if you love this ingredient, also discover how to make baked swordfish !
Do you want other tasty ideas instead? Read our tips on fast main courses.
storage
We advise you to enjoy this dish on the day you prepare it or at the latest the day after. Keep it in a tightly closed container and consider that once you have heated it for the second time it will tend to be a little drier.
Riproduzione riservata © - WT