Tart with blackberry jam: simple and delicious!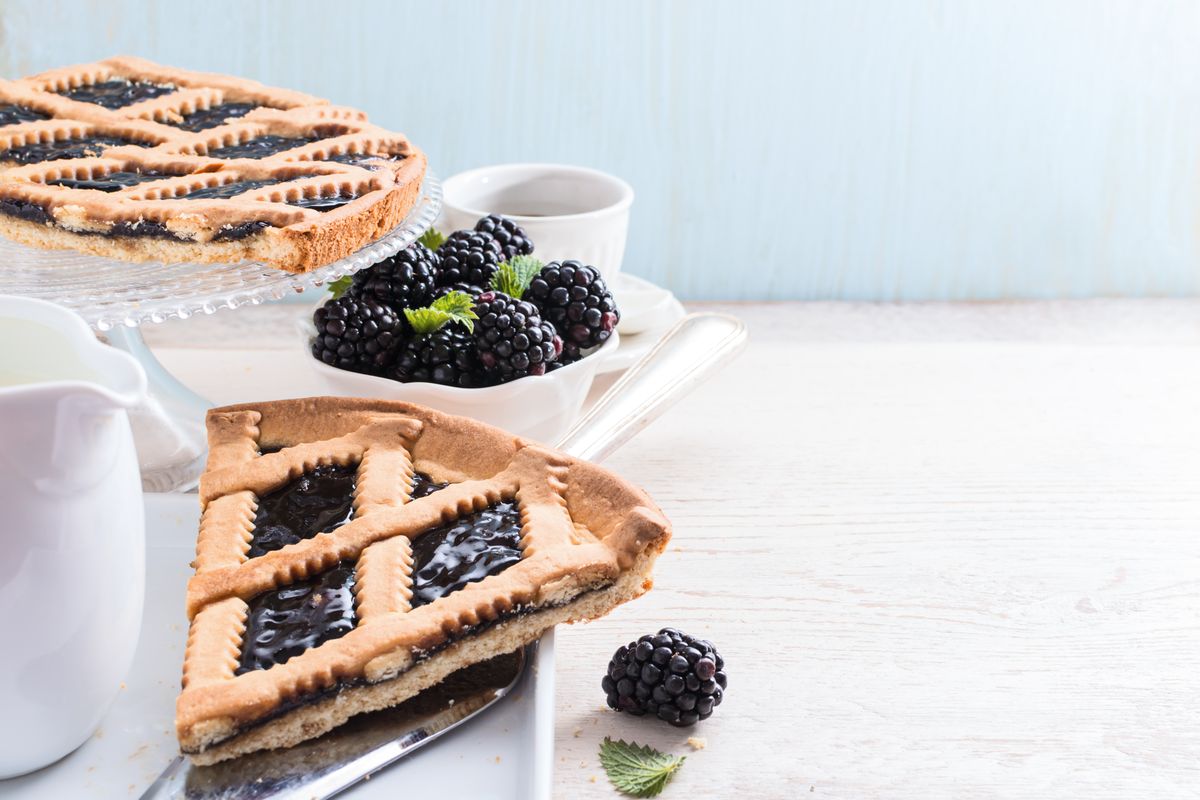 Tart with blackberry jam: the recipe for preparing a dessert using one of the most popular jams of the summer. Here's how to prepare it!
The tart with blackberry jam is a very simple tart to prepare: a disc of shortcrust pastry contains a delicious blackberry jam for a perfect dessert for breakfast or for a healthy and genuine snack. Using blackberry jam this tart can be prepared all year round. If, on the other hand, you want to prepare it during the summer, I suggest you try the fresh blackberry tart, simply substituting the fruit for the jam. To speed up the preparation you can use the ready-made shortcrust pastry.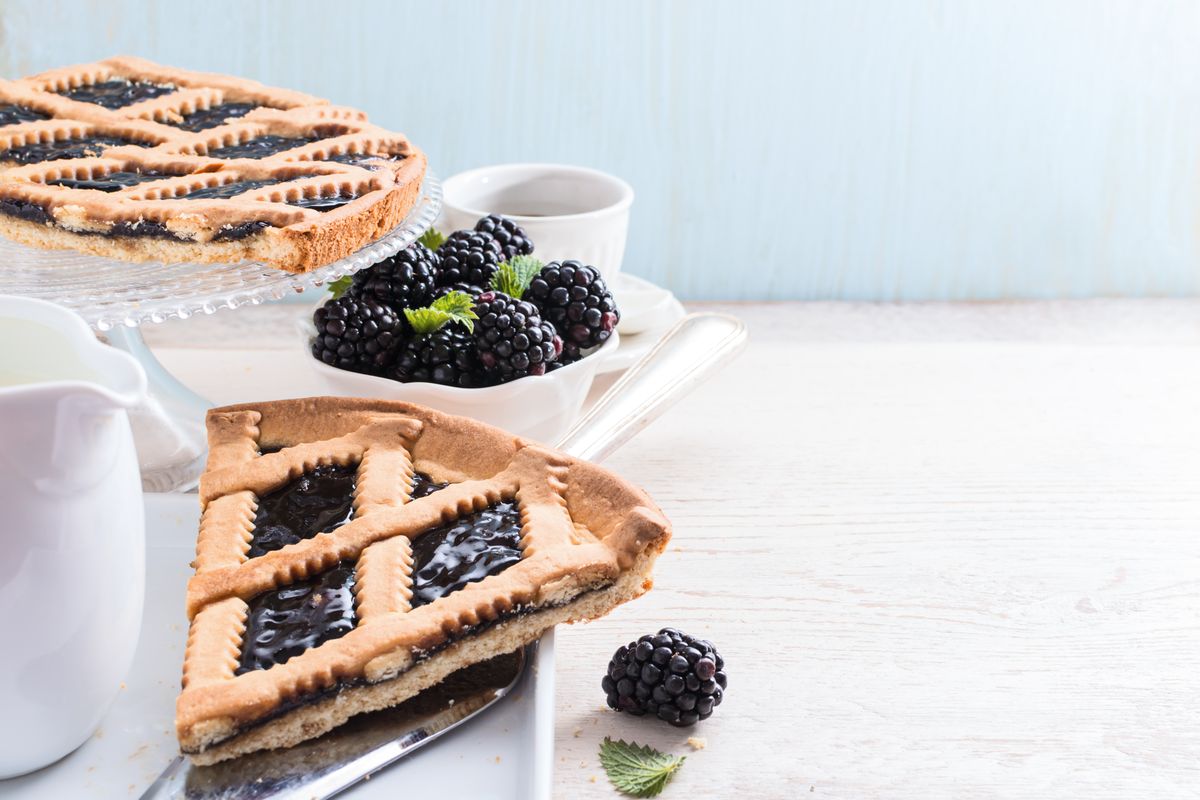 Preparation of the blackberry jam tart
To prepare the blackberry jam tart, start by preparing the shortcrust pastry : place the flour on a cutting board, add the sugar and in the center the eggs and the butter cut into cubes. Knead vigorously to obtain a firm and compact dough.
Wrap the dough in cling film and let it rest in the refrigerator for 30 minutes .
After this time, roll out the dough with a rolling pin and line a tart mold with it, prick the base with the help of the prongs of a fork.
Pour the blackberry jam into the shortcrust pastry disc and make your favorite decorations with the leftover shortcrust pastry. Bake in a preheated oven at 180 ° C for 30 minutes .
Remove from the oven and let cool before slicing and serving.
If you liked this recipe, you can also try the recipe for tart with fig jam .
storage
We recommend keeping the cake with blackberry jam for about 3-4 days in a cool and dry place, preferably under a special bell for sweets. We do not recommend freezing in the freezer.
Riproduzione riservata © - WT