Tasty and healthy, this is how minestrone is prepared in a pressure cooker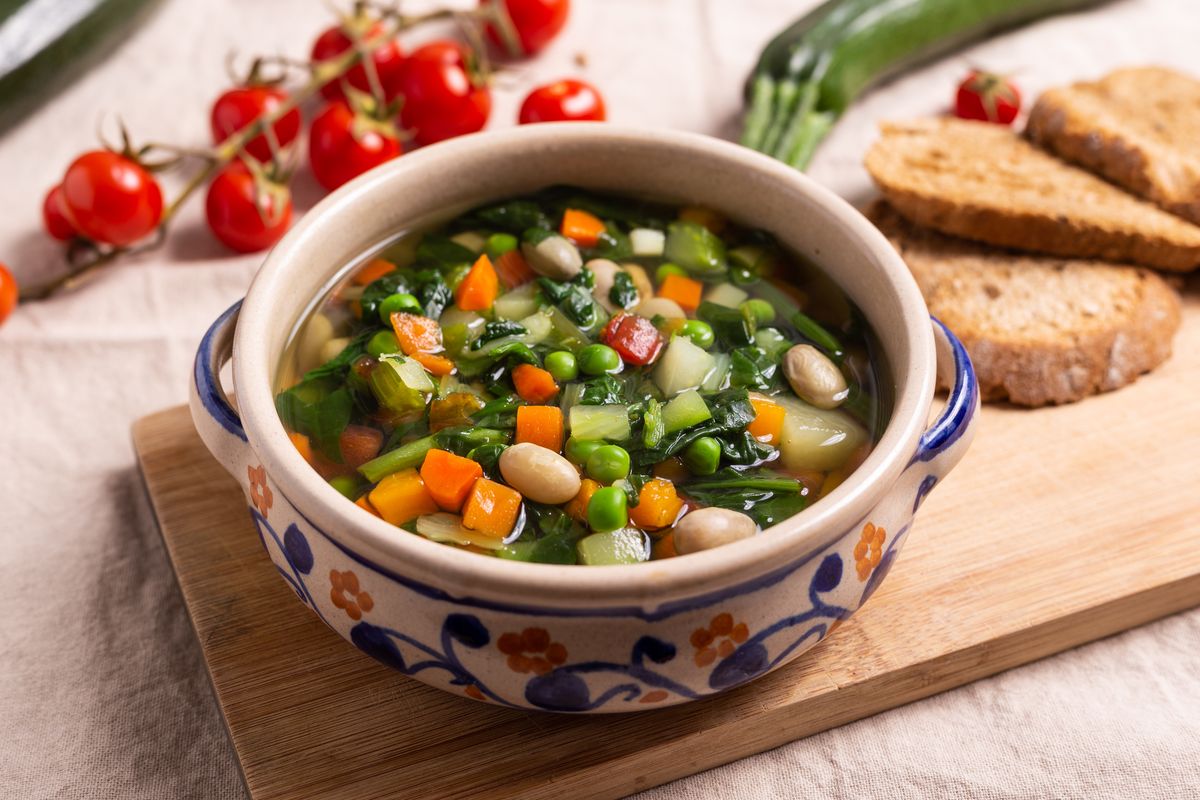 Let's find out together how simple it is to prepare minestrone in a pressure cooker, even in the tasty variant with pesto.
To fill up on vegetables, there's nothing better than minestrone. However, most of us buy it already frozen , without knowing that there is a quick and easy way to prepare it at home using the vegetables we like best. We are talking about pressure cooker minestrone.
This particular pan is ideal for shortening food cooking times and keeping its properties unaltered. Perfect for cooking legumes, it also proves to be a valid ally for preparing quick minestrone in a pressure cooker. We will give you some indications about the vegetables to use but feel free to choose the ones that suit you best : the important thing is that the water always covers the vegetables before starting cooking and that the level does not exceed the internal notch.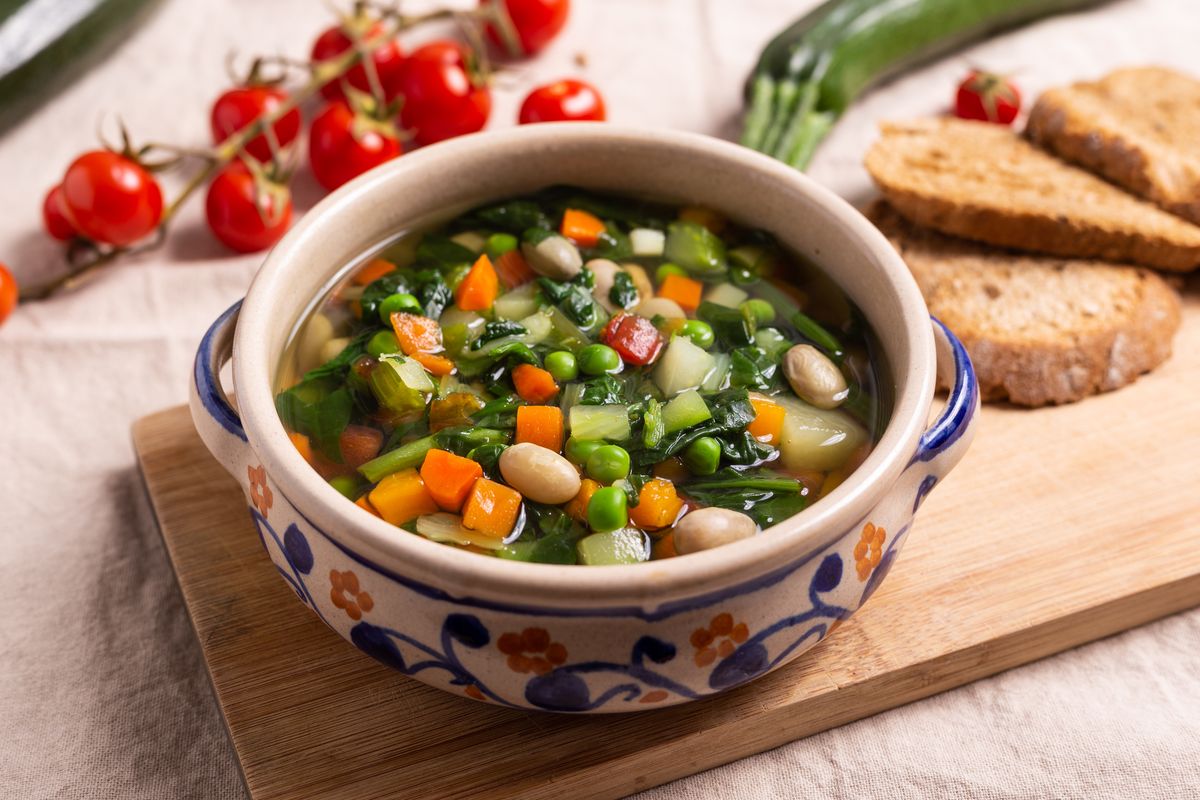 How to make minestrone recipe in a pressure cooker
First you need to clean all the vegetables and cut them into chunks. We have reduced the potatoes and pumpkin into cubes, the carrots into slices, the leek into slices, the onion into chunks and chopped up the cauliflower florets with our hands. Instead, we cut the courgettes in half lengthwise while the celery was cut into chunks.
Transfer all these vegetables to the pot, add the spinach and beans and cover with water . The quantity indicated should be sufficient.
Close the lid and turn the flame to maximum. As soon as it starts to whistle, lower the heat and continue cooking, calculating 15 minutes from this moment.
Turn off, let cool and vent the valve according to the instructions of your pan.
Then add a generous teaspoon of coarse salt and the chopped parsley. Stir and serve after 5 minutes .
Many people like to make pesto minestrone in a pressure cooker because it gives a great flavor. In this case we advise you to add two tablespoons of it after cooking, instead of the parsley. Furthermore, if you don't have time problems, you can prepare the minestrone in the traditional way.
storage
The vegetable soup will keep in the refrigerator for a couple of days in an airtight container. Alternatively, it can be frozen in portions for up to 6 months.
Riproduzione riservata © - WT