Tasty pumpkin and speck pasta: the first dish of autumn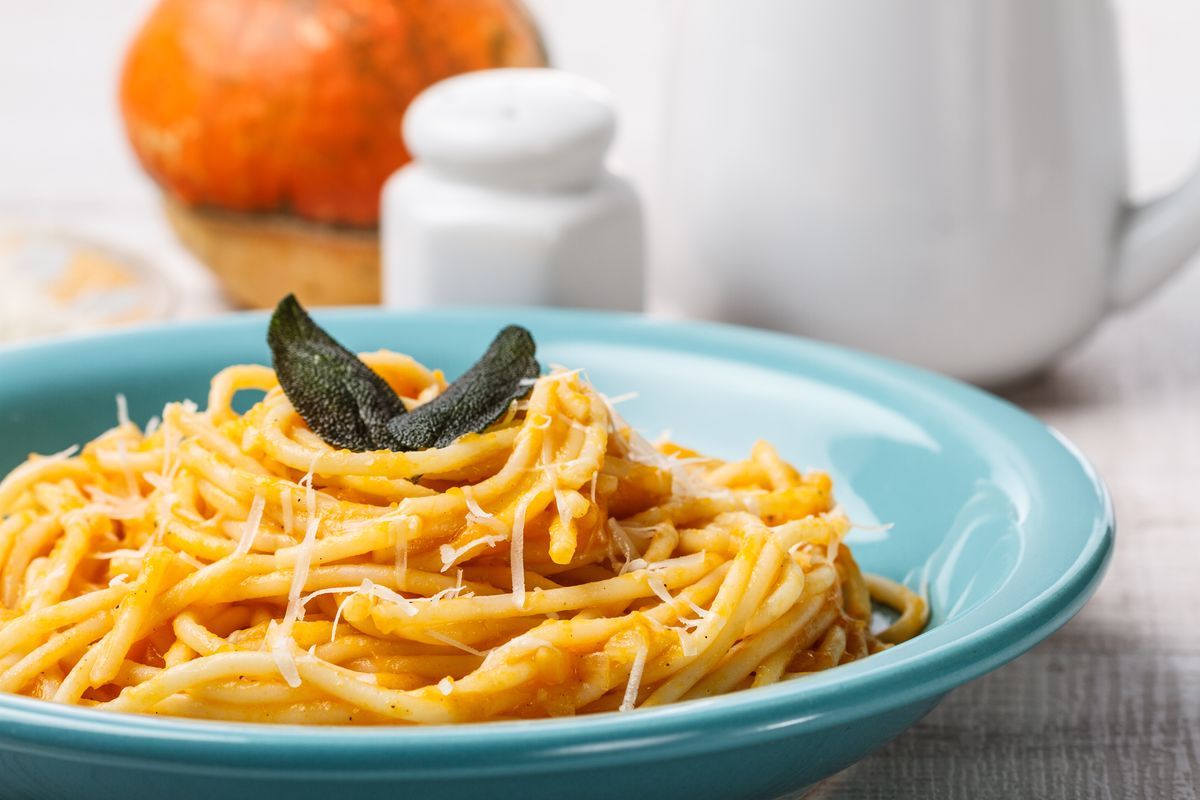 Do you want delicious first courses? Pasta with pumpkin and speck is the one for you! Here's how to prepare this delicious recipe …
Autumn brings with it many delicious pumpkins, seasonal vegetables that give taste and color to our dishes, as well as being rich in properties and benefits. An excellent idea to use them in your recipes is pasta with pumpkin and speck, a truly delicious dish: you can serve it at a dinner with friends, but you can also cook it to make your children eat some vegetables.
Even if you don't know how to cook pumpkin, don't panic: we will explain how to make a spectacular pumpkin pasta!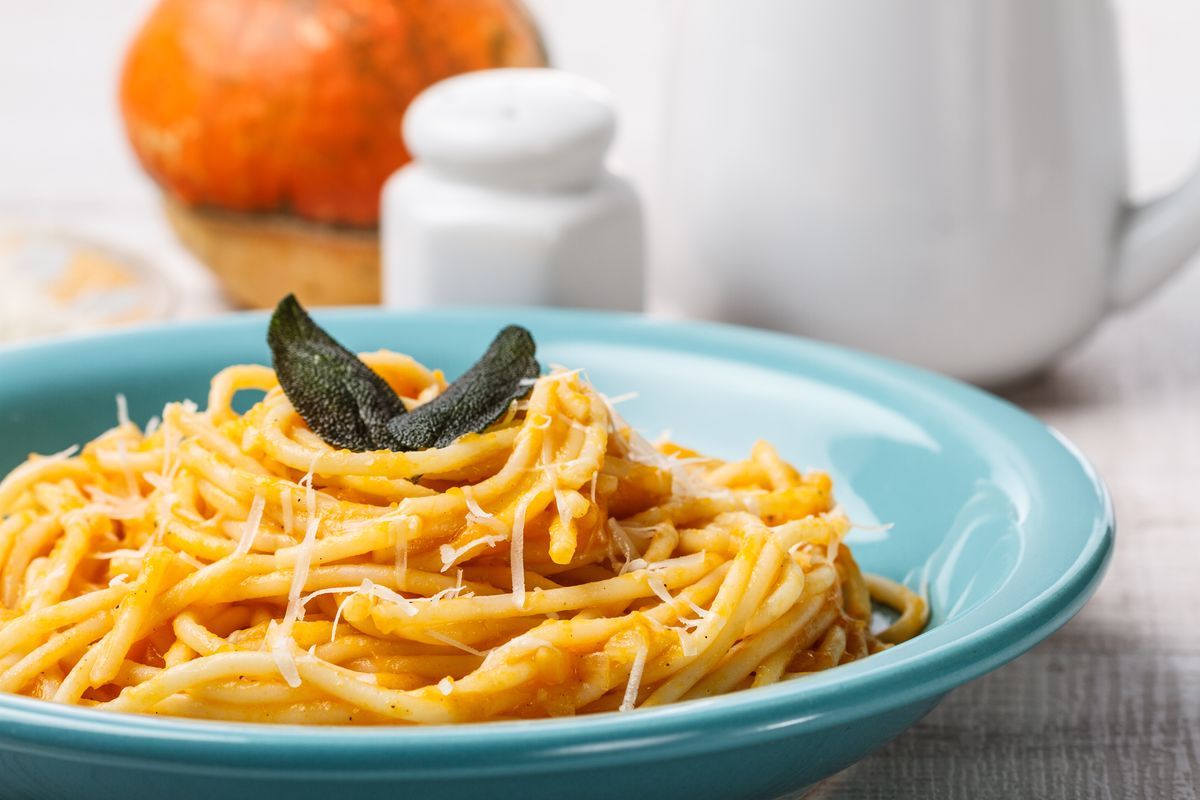 How to prepare pumpkin and speck pasta
To prepare this pumpkin-based first course, start by cleaning the vegetable. Remove the peel, internal filaments and seeds with the help of a knife. Cut it into very small cubes.
Now you can put a pot full of water for the pasta to boil on the stove. When the water boils, throw in the salt and then the pasta.
Put a little oil in a non-stick pan and add the pumpkin, let it cook for about 20 minutes , remember to stir it from time to time to prevent it from sticking. If necessary, add a little water.
When cooked, crush some of the pumpkin pieces and add the speck. To brown it well, you can also brown it in a separate pan and combine it with all its fat in the pan with the pumpkin.
At this point, it's time to drain the pasta, which should still be a little al dente. Transfer it directly to the pan with the sauce and stir it for a few minutes.
Add pepper and Parmesan and serve !
If you want to prepare a more enveloping pasta with pumpkin cream and speck, all you have to do is blend the cooked pumpkin and, if you like, also add a half pack of cooking cream or a few tablespoons of spreadable cheese. Then add the cream in the pan with the browned speck (without removing the fat) and add the pasta. For a lighter version, and to feel the taste of the vegetable well, do not add any dairy products, simply blend the cooked pumpkin, add salt and pepper and continue preparing the first.
If you are a pumpkin lover, try all our pumpkin recipes !
storage
We recommend consuming the first course with pumpkin and speck at the moment. If you want, you can leave the pasta in the fridge for a maximum of 1 day , covered with cling film, and heat it as needed. We do not recommend freezing in the freezer.
Riproduzione riservata © - WT