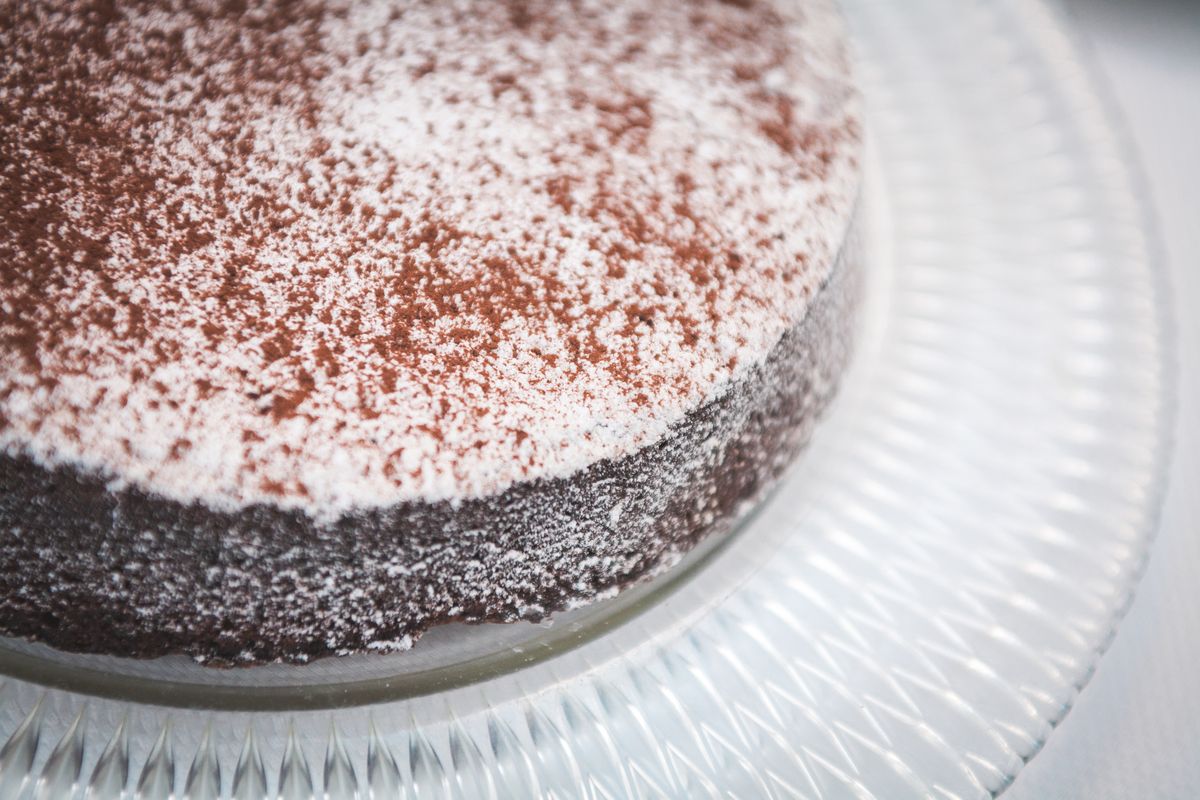 The Tenerina cake is incredibly delicious: the inside remains almost creamy and with every bite you can enjoy the flavor and aroma of the chocolate.
The tender cake amazes with its almost creamy interior. This is possible thanks to the very little flour inside: this cake, in fact, has among its main ingredients chocolate, eggs, butter and sugar (and only a few tablespoons of flour).
Precisely because of its delicacy, it is very important that it is removed from the cake pan only when it is completely cold. You can line the cake pan with baking paper, but in this way the cake, like any other cake, tends to caramelize less on the bottom. Buttering and flouring the mold always does greater justice to a cake, whether sweet or savory. After this little advice , we can start with the preparation!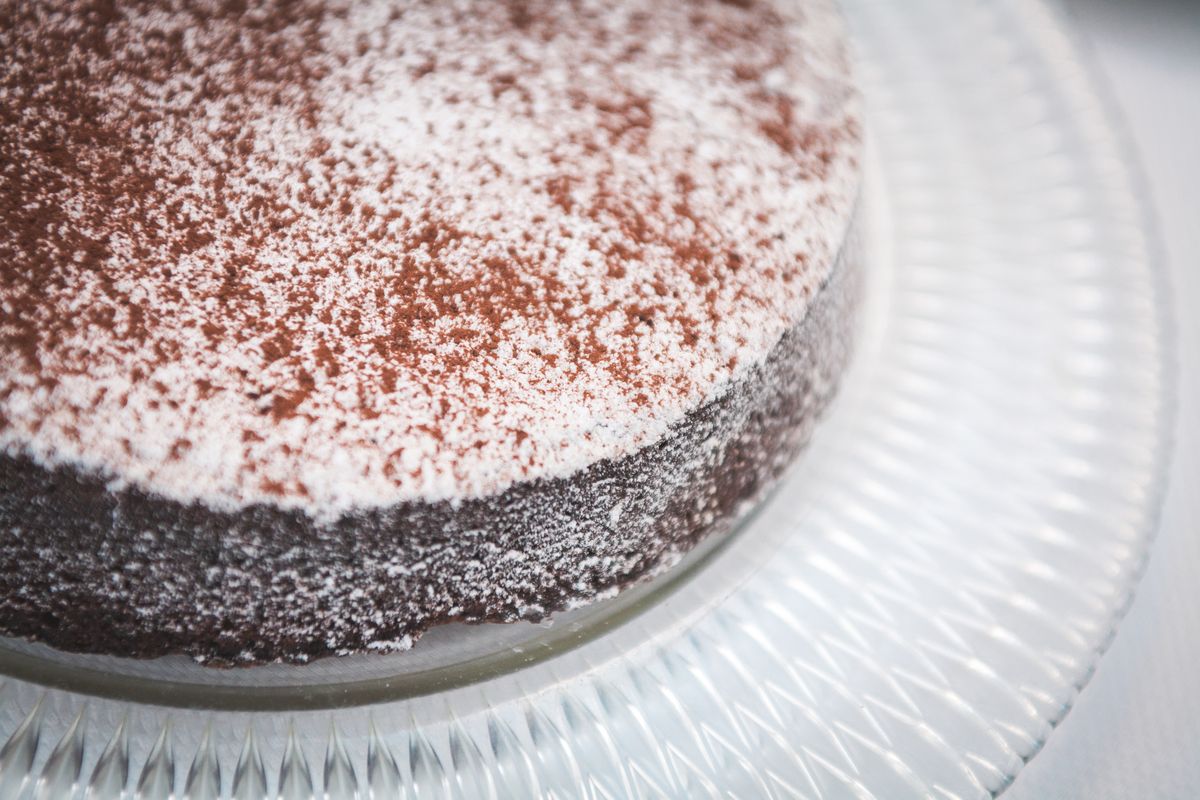 Preparation of the tenerina cake
Break the dark chocolate and place it in a saucepan together with the butter. Melt over a low heat , slowly, stirring often so it doesn't burn. As soon as the chocolate and butter mixture is melted and homogeneous, turn off the heat and leave to cool.
Take the eggs and separate the yolks from the whites . With an electric whisk, whip the egg yolks with half the sugar until stiff.
Add the whipped egg yolks to the chocolate and butter mixture and mix well with a spatula, turning from bottom to top until the mixture is smooth and homogeneous.
Add the sifted flour several times, incorporating it very delicately.
In another bowl, combine the egg whites set aside with the other half of the sugar and whip until stiff with an electric whisk.
Add a third of the whipped egg whites to the chocolate mixture and mix delicately with a spatula, turning from bottom to top. When the mixture is uniform, repeat with another third, then with the last third of the mixture.
Preheat the oven to 180°C and prepare a cake tin, preferably one of the openable ones. Butter and flour it and pour the mixture inside. Place in the oven for thirty minutes .
This is one of the few cakes for which it is not necessary to test with a toothpick : the inside will always be a little soft.
Remove from the oven and, before removing the cake from the pan, wait until it is completely cold. This is an important step because the cake is very soft and could break . Place it on a plate and sprinkle it with plenty of icing sugar.
If you want to try your hand at other delicious preparations , here are all our recipes with chocolate !
storage
The tenerina cake can also be kept for 2-3 days under a glass bell jar (or in another special container for desserts), in a cool, dry place. You can also freeze it in the freezer.
Riproduzione riservata © - WT