Terence Hill Beans: the recipe from the scene from the movie They Call Me Trinity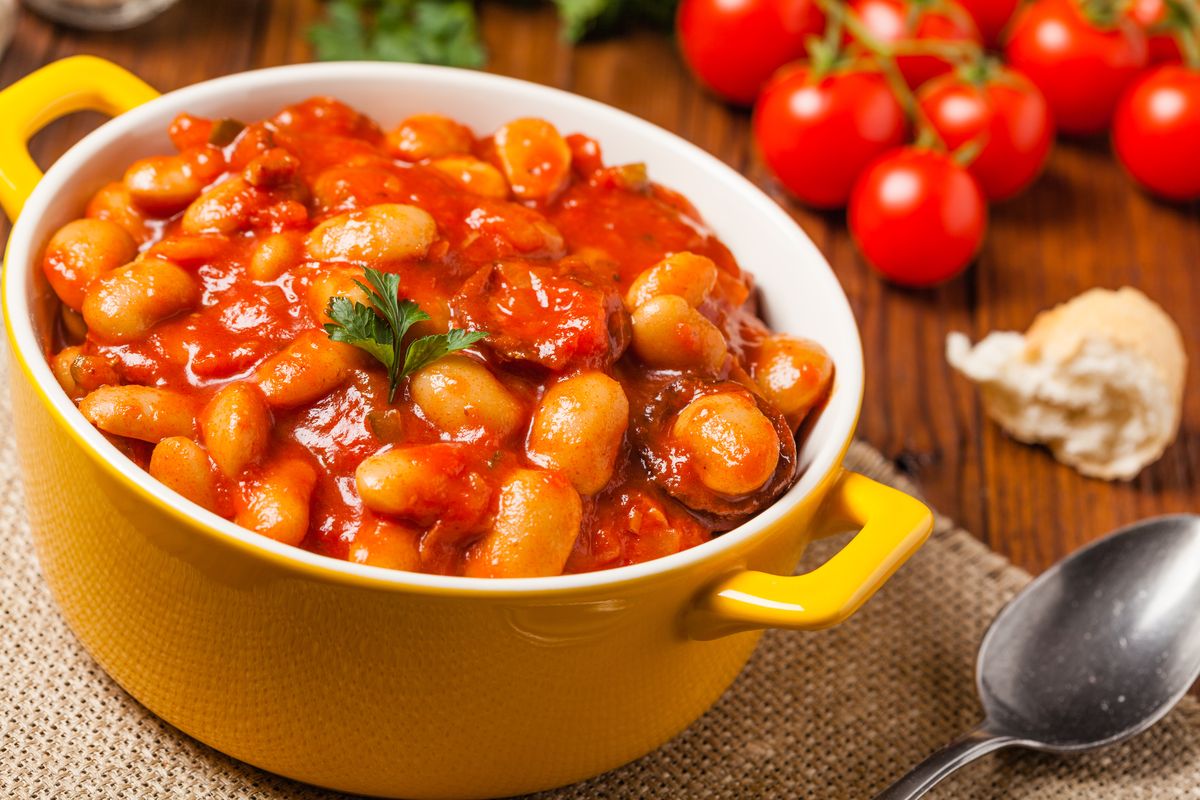 Here is the recipe for Terence Hill's beans, the dish from the famous scene from the 1970 film They Call Me Trinity.
The web has dubbed them Terence Hill beans, but also Bud Spencer beans or even more simply Trinity Beans. For those who don't know what they are, it is a recipe taken from the most famous "gastronomic" scene ever : in the film They Call Me Trinity by EB Clucher, a film set in the Far West, at one point Trinity, played by Terence Hill, he enters an inn and eats a whole pot of beans , under the incredulous eyes of everyone present.
It is also said that, to make the binge realistic, the actor had been fasting for 24 hours (others even speak of 48 hours). But how were the beans in the film cooked ? According to Trinità, not very well (the famous quip «and in any case the beans were disgusting» ), but for the love of the film we tried to guess the recipe and re-propose it in a reworked version… and delicious! You are ready?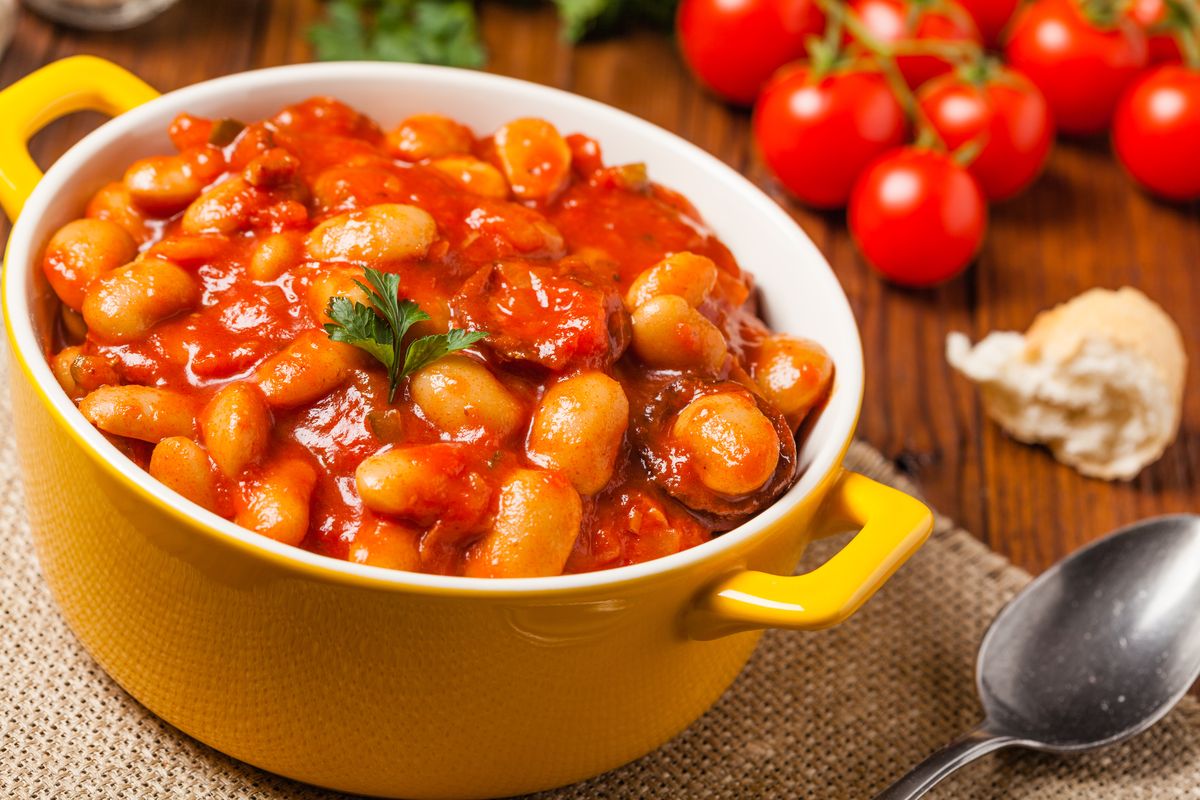 How to make Mexican-style beans from the movie They Call Me Trinity
First of all, think about beans. If you use canned beans, the cooking times will be very short and all you have to do is drain them from their conservation liquid . If instead you choose dried beans, you will have to leave them to soak and then cook them with plenty of water for more than an hour.
At this point, in a large saucepan with double handles, fry the chopped onion and garlic in a few tablespoons of extra virgin olive oil.
Also add the bacon (you can use bacon or bacon) and let it get crispy . Then insert the beans and cover them with the tomato puree, then season with salt, pepper, chilli pepper (fresh or powdered) and a few drops of tabasco .
Leave everything cooking, so as to give your red beans a good flavour, then remove the garlic and serve your stewed beans with slices of toasted bread or… a large loaf of bread!
The dish is ready, bon appetit! We can only leave you with the famous scene of the beans from They Call Me Trinity :
Also try the borlotti beans in red wine !
storage
We recommend storing the beans in a container with a special lid, in the fridge for a maximum of 2-3 days . We do not recommend freezing in the freezer.
Riproduzione riservata © - WT