Thank you Chef Grant for ennobling the pear pie!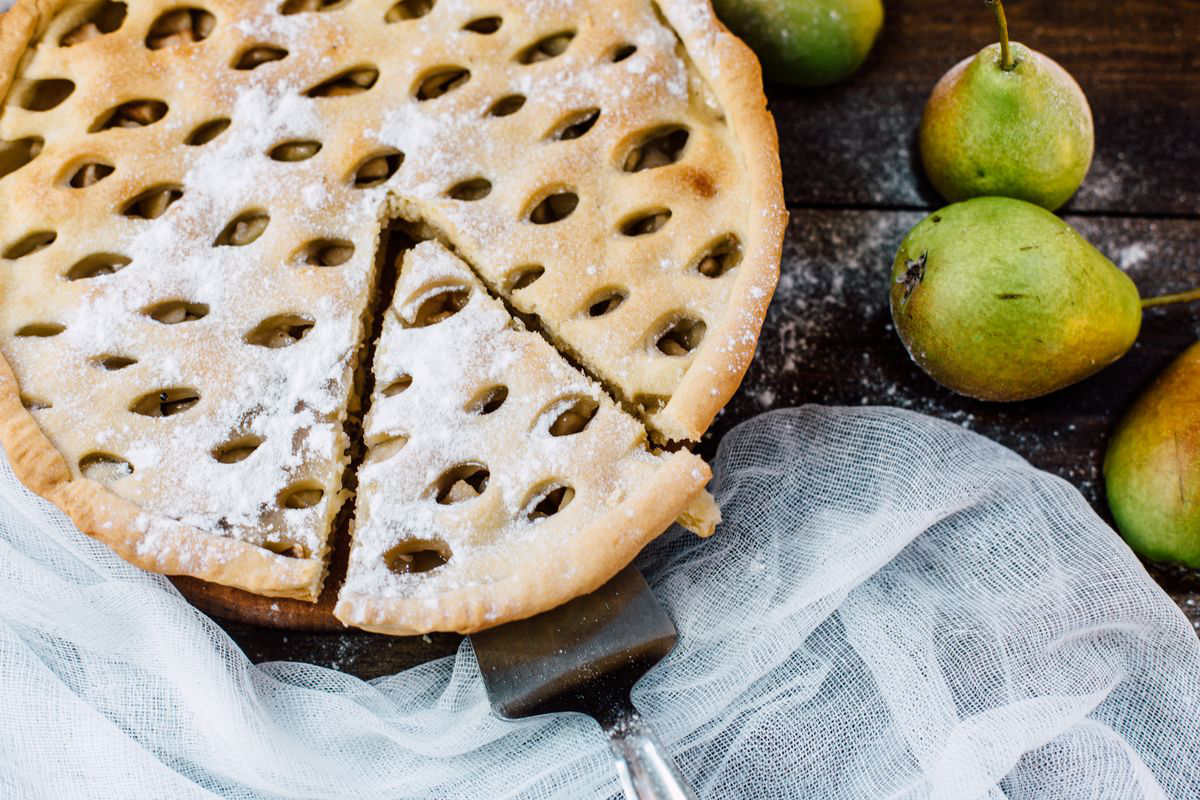 It took the hands of a three-Michelin star chef to revisit the pear tart. Here is Chef Grant's Pear Pie recipe.
Many people think that desserts with fruit are not even to be considered sweets but rather home-made preparations of little importance. To prove them wrong, a great chef intervened proposing his version of pear pie , we are talking about chef Grant's pear pie or rather, his mother's.
In fact, the eclectic three-Michelin-star chef decides to re-propose a classic of home cooking without dabbling in too many complicated steps. He also reveals the secret: cold hands , essential for obtaining a fragrant dough that melts in the mouth. Let's see together how Chef Grant prepares pear cake.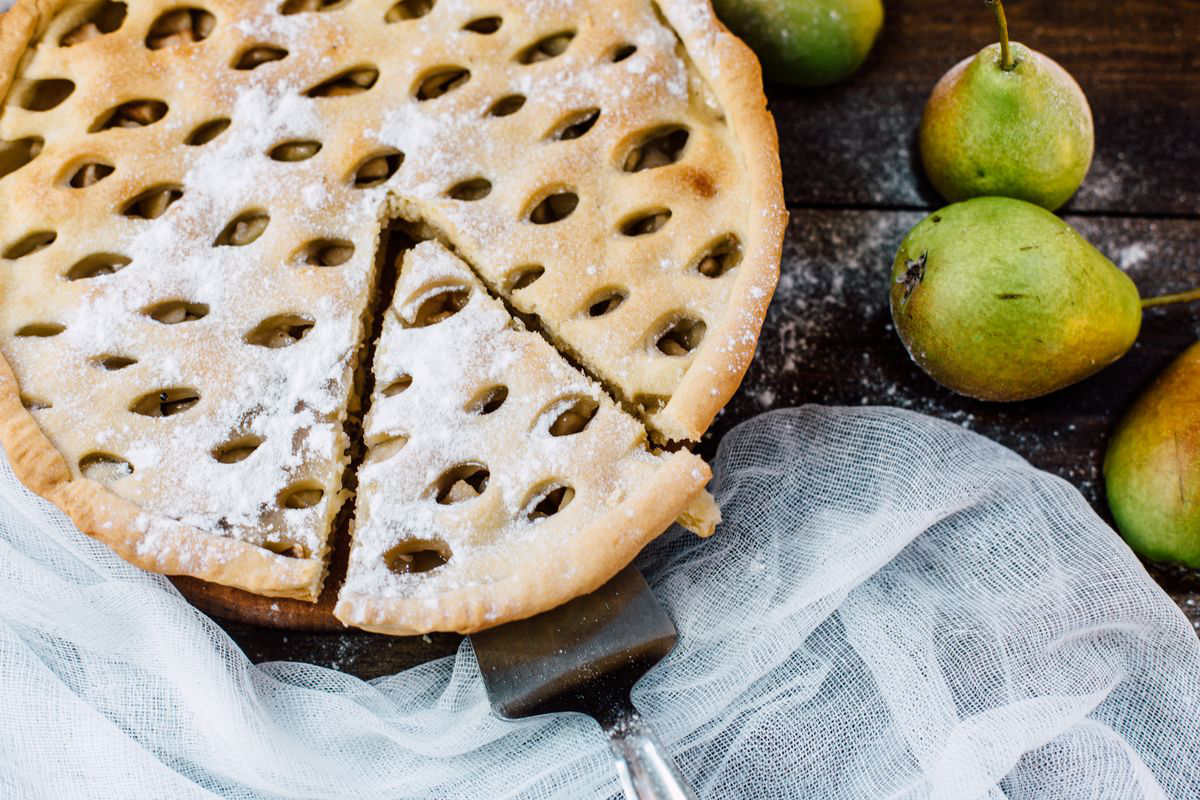 How to make Chef Grant's Pear Pie Recipe
First prepare the dough . Combine the flour and salt in a bowl, then add the cold butter cut into chunks. Mix with a fork until you get a crumbly mixture, then add the iced water a little at a time.
Finish working quickly on the pastry board then form two equal loaves and put them to rest in the refrigerator for 30 minutes well wrapped in plastic wrap.
Meanwhile prepare the filling . Mix sugar, flour, cinnamon and cloves in a bowl.
Peel the pears, remove the core and cut them into one centimeter slices. Then put them in the bowl and mix so that the powders cover them evenly.
Roll out the first dough to cover a 25cm diameter pan . We advise you to cover it with parchment paper for convenience and safety.
Pour the filling, leveling it well and distribute 50 g of butter cut into small pieces, then cover with the other dough, spread out in the same way. Seal the edges well and score the surface with a small X cut in the center to let the steam escape.
Mix a spoonful of milk, one of sugar and one of melted butter in a small bowl and brush the entire surface with the help of a brush.
Bake at 180°C for 1 hour and 50 minutes then leave to cool on a wire rack before serving.
If you like this recipe but want to reduce cooking times, then we suggest you try the pear and chocolate tart : no one can resist it.
storage
Chef Grant's Pear Pie will keep in a confectioner's container for 3-4 days .
Riproduzione riservata © - WT