The best recipes for delicious and particular salads: here are 11 ideas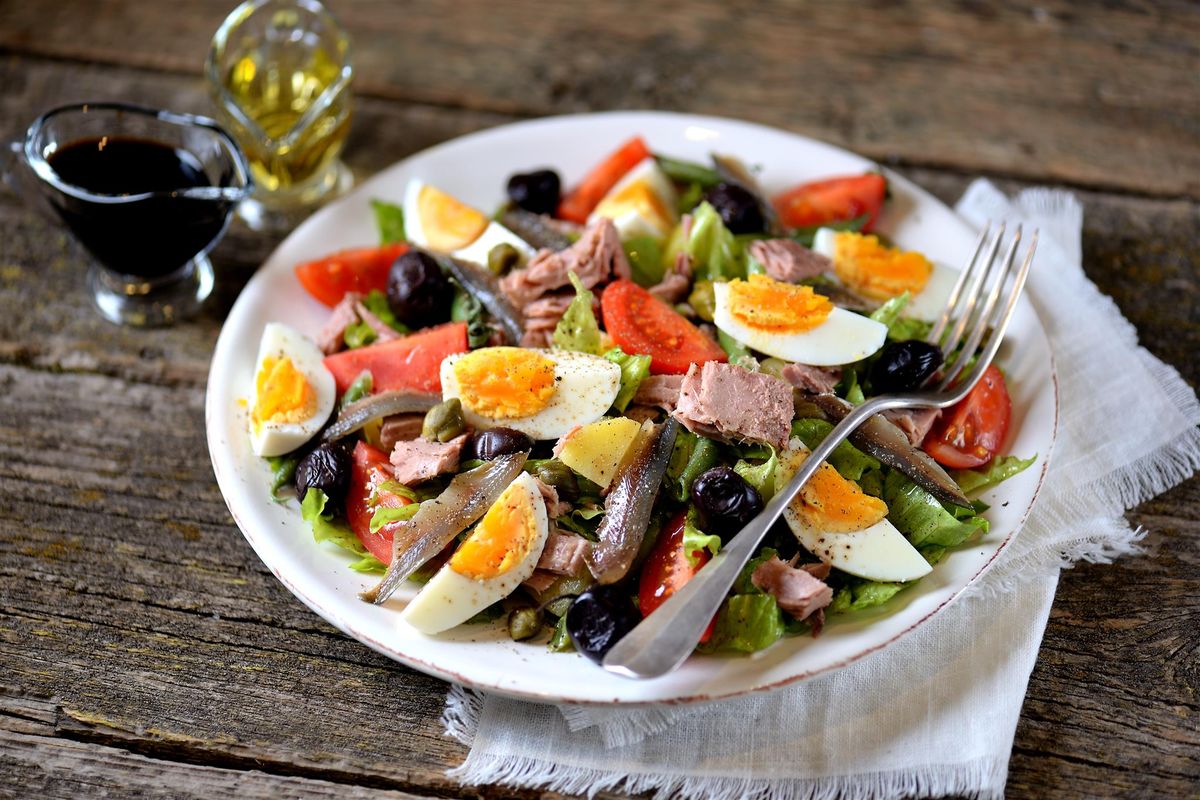 Looking for special salads? Then follow us on this journey to discover the best recipes to try!
Today we talk about salads, a fundamental dish not only for the Italian tradition, but for the whole world. It is a preparation that is used as a side dish, but which has evolved in recent years, becoming a single dish that can play the part of the protagonist on the table!
In fact, today, if we think of a salad it is difficult to imagine two leaves of salad seasoned with oil, salt and vinegar. The so-called large salads have taken hold, and have become better and richer! What do you say, let's discover some together ? Here are the best recipes, just for you!
Classic salad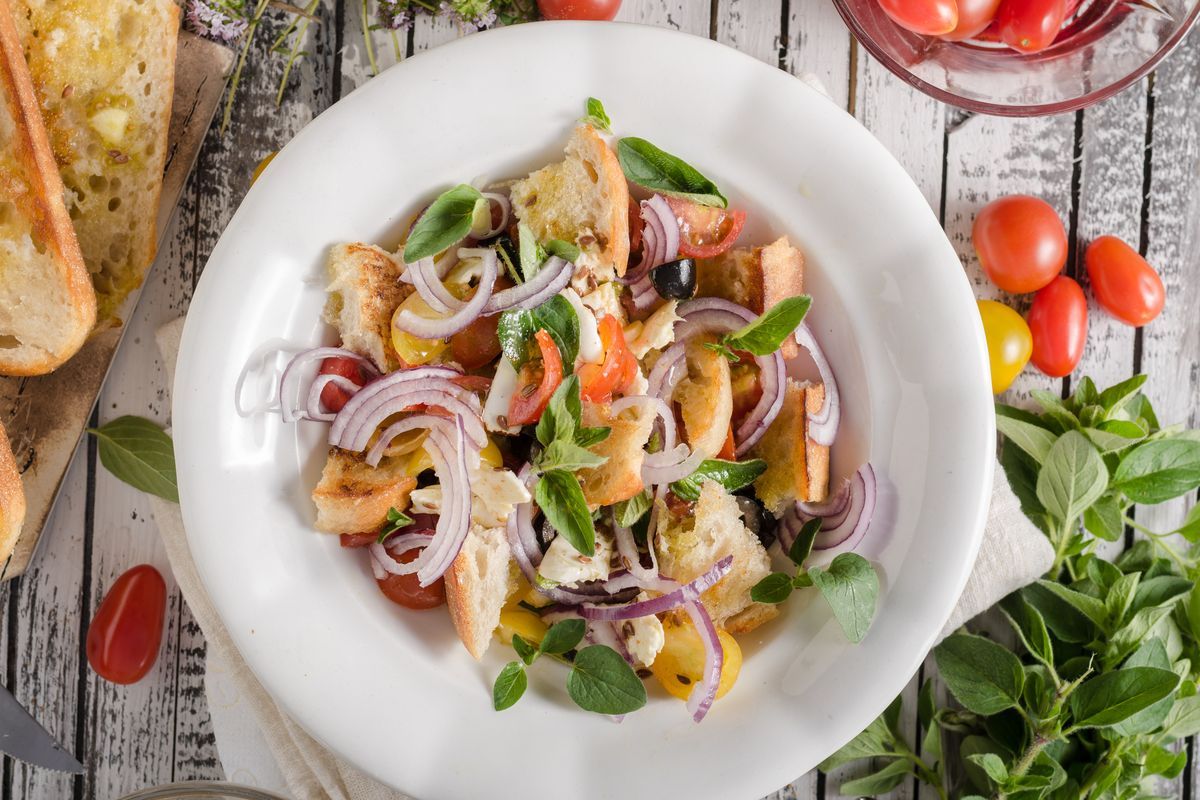 Big salads are now being talked about left and right , and fashion has invaded homes, bars, restaurants and supermarkets. But what is meant by salad? Well, quite simply we are talking about a rich salad made up of different elements, which create a mix of flavours , textures and colours.
You can really choose what you like best, but if you want advice, be imaginative! Of course, a salad with eggs, tomatoes, mozzarella and mixed salad is delicious, but if you experiment a bit you can find crazy combinations: how about mango, seared tuna, spring onion, mustard sauce and honey and fresh spinach?
Did we make you greedy? So here is the recipe for salad with avocado and olives , simple and tasty!
Greek salad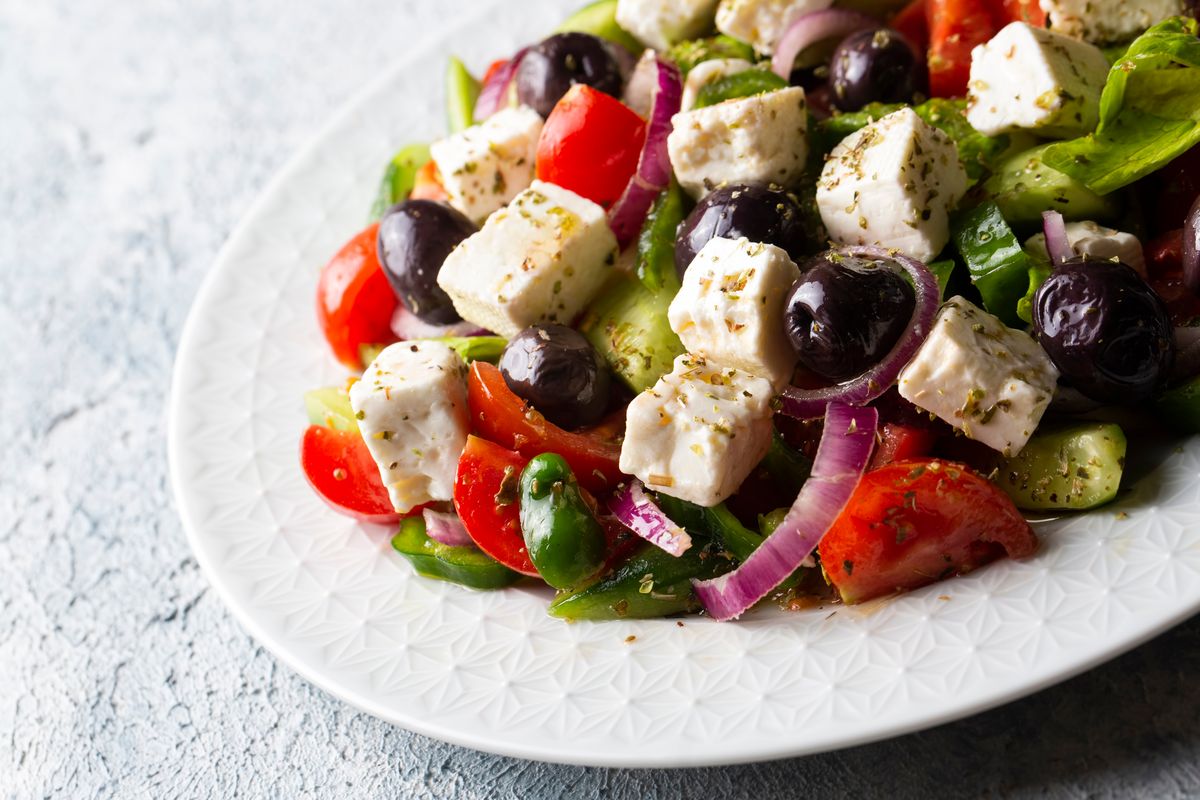 The salad prepared according to the Greek tradition is perfect for those who love fresh and light dishes. The ingredients are very simple : we find feta cheese, cucumbers and olives as protagonists, to which other very fresh and tasty elements are added, such as tomatoes and raw red onion, which gives the dish an edge. Here is the recipe for Greek salad .
Nicoise salad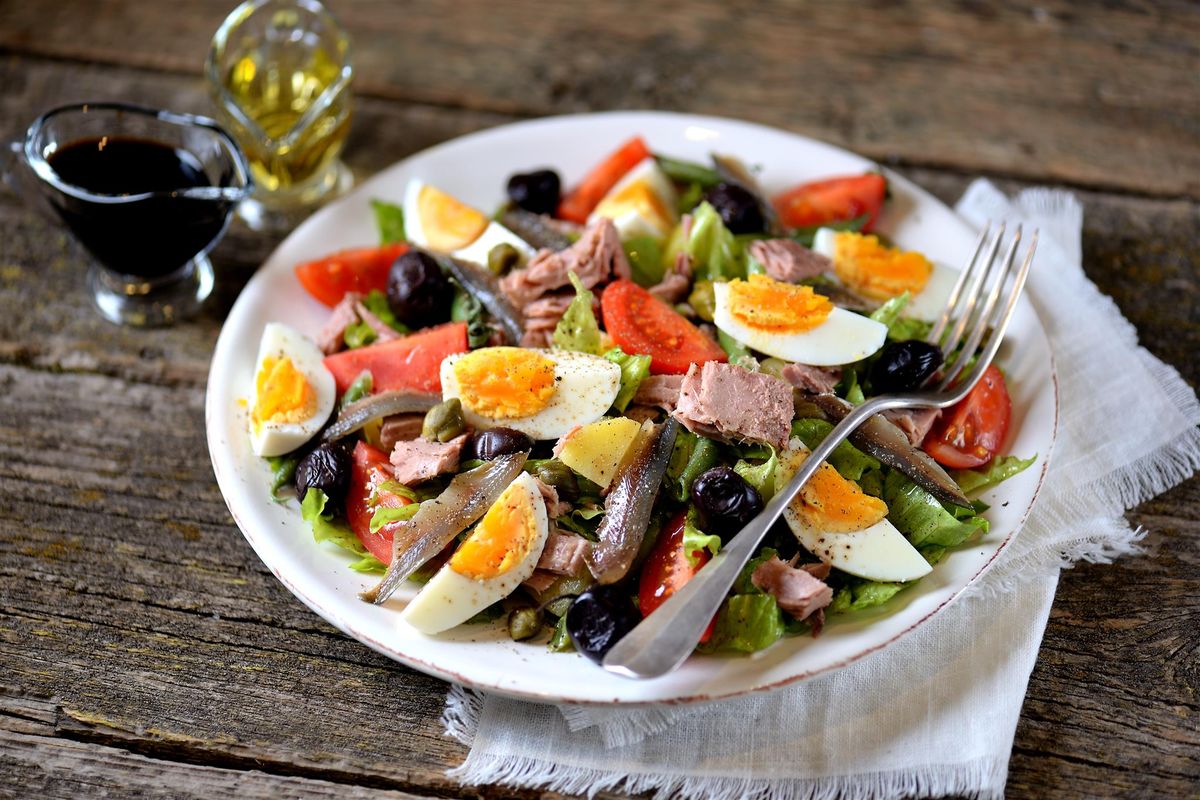 Let's move on to a rich , decisive dish , full of flavours. Here we are faced with a single dish, an explosion of taste… a slap-up salad!
It's called Nicoise salad, but it's also called niçoise, and there are so many ingredients: anchovies, hard-boiled eggs, onions, tomatoes, tuna, peppers, basil… in short, with this you will fill the belly and heart of all your guests. Try preparing the niçoise salad too.
Chicken salad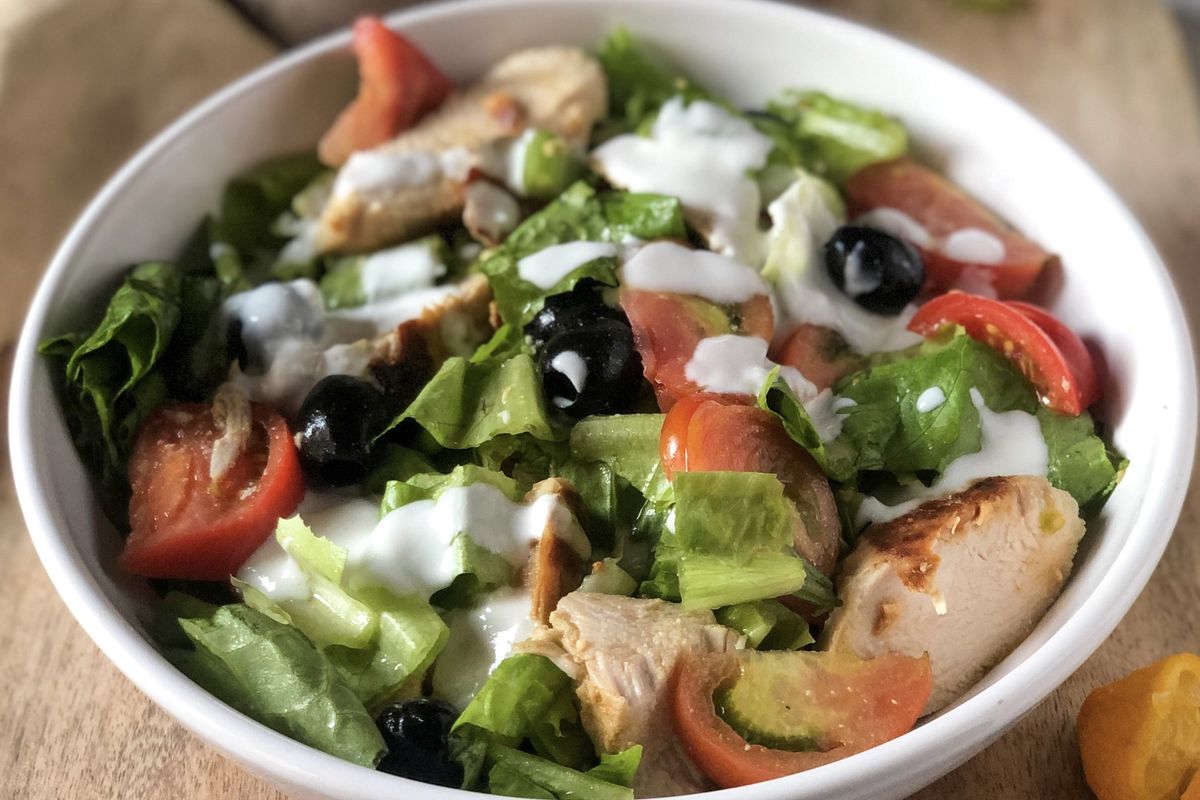 Protein-rich and tasty, chicken salad is a bomb and everyone loves it, young and old. It can be prepared in many ways, but be careful not to add too many ingredients, or you will cover the flavor of the protagonist.
As for the meat, we recommend marinating it in spices and oil for a few minutes, and then grilling it . Finally cut the breasts into strips, and you're ready. The best pairings? Olives, tomatoes, cucumbers, avocados, and spring onions are foods that look great! Here is the chicken salad recipe.
Caesar salad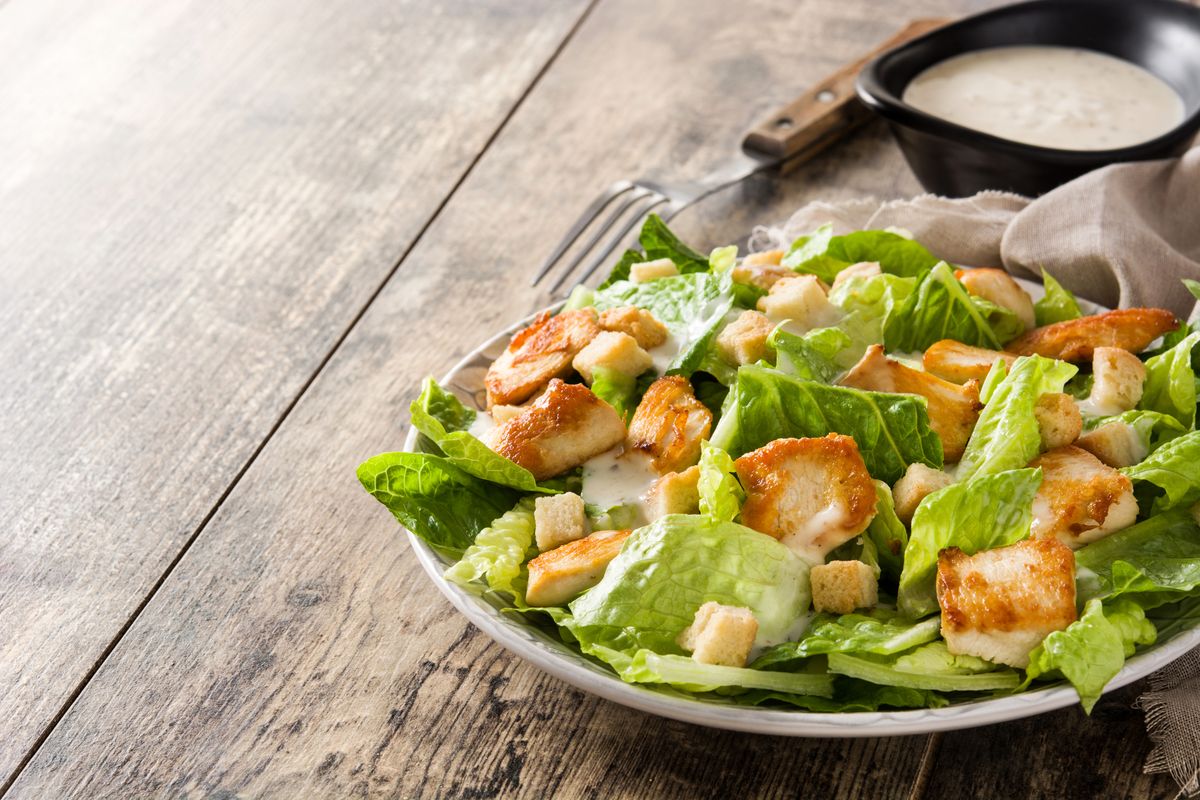 Caesar Salad is one of the most famous salads in the world . It is an American recipe, and is made up of fried croutons, Parmesan cheese, lettuce and a lemon – based sauce, but it also became popular in its variant with chicken .
Yes, you read right, it's an American dish, but healthy at the same time! Try it, it's simple to prepare , but it's also very tasty. Here is the Caesar Salad recipe.
Rice salad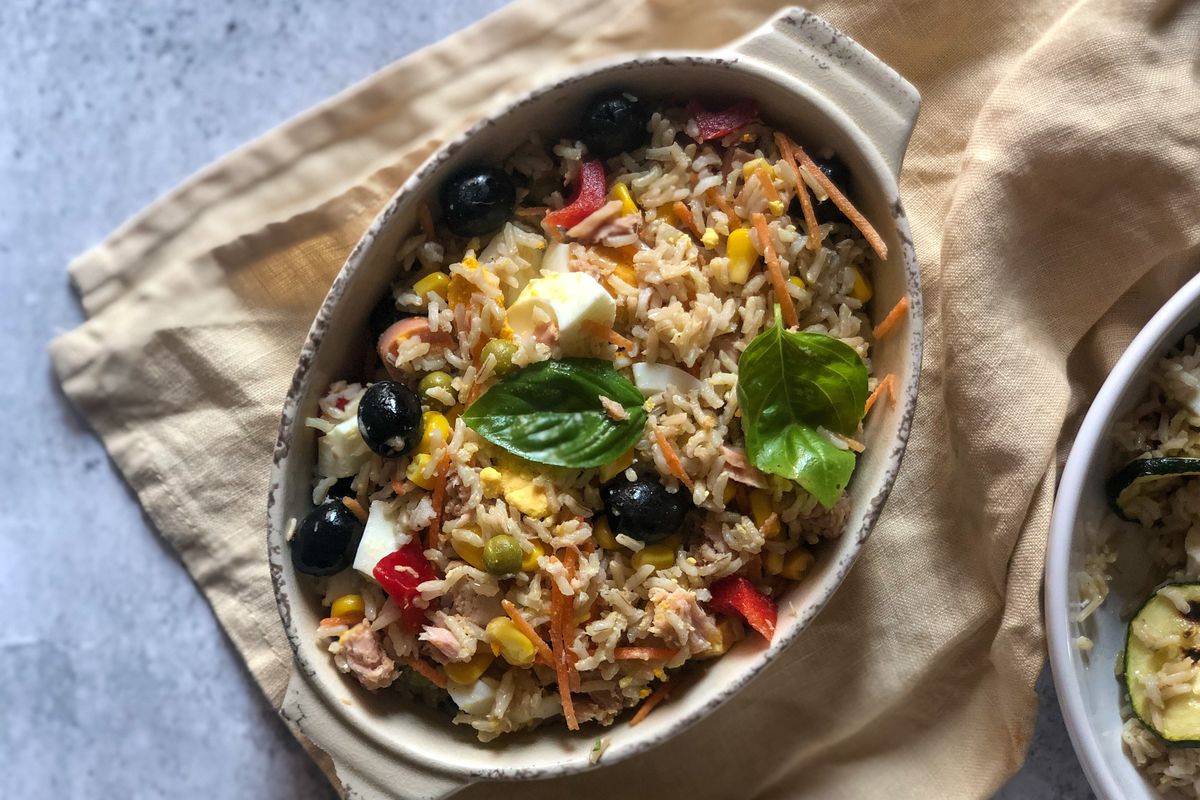 A world really opens up here. Yes, because saying rice salad is like saying everything or saying nothing! This is a much loved and hated dish, because it can be made in so many ways: someone will have memorable memories of gourmet salads, others will think of trips out of town with those tremendous salads with frankfurters, corn and ham cubes.
In short, the truth is that this is a very good dish , if done in a workmanlike manner. Do you want to discover all its secrets? Here is the recipe for the perfect rice salad.
Venere rice salad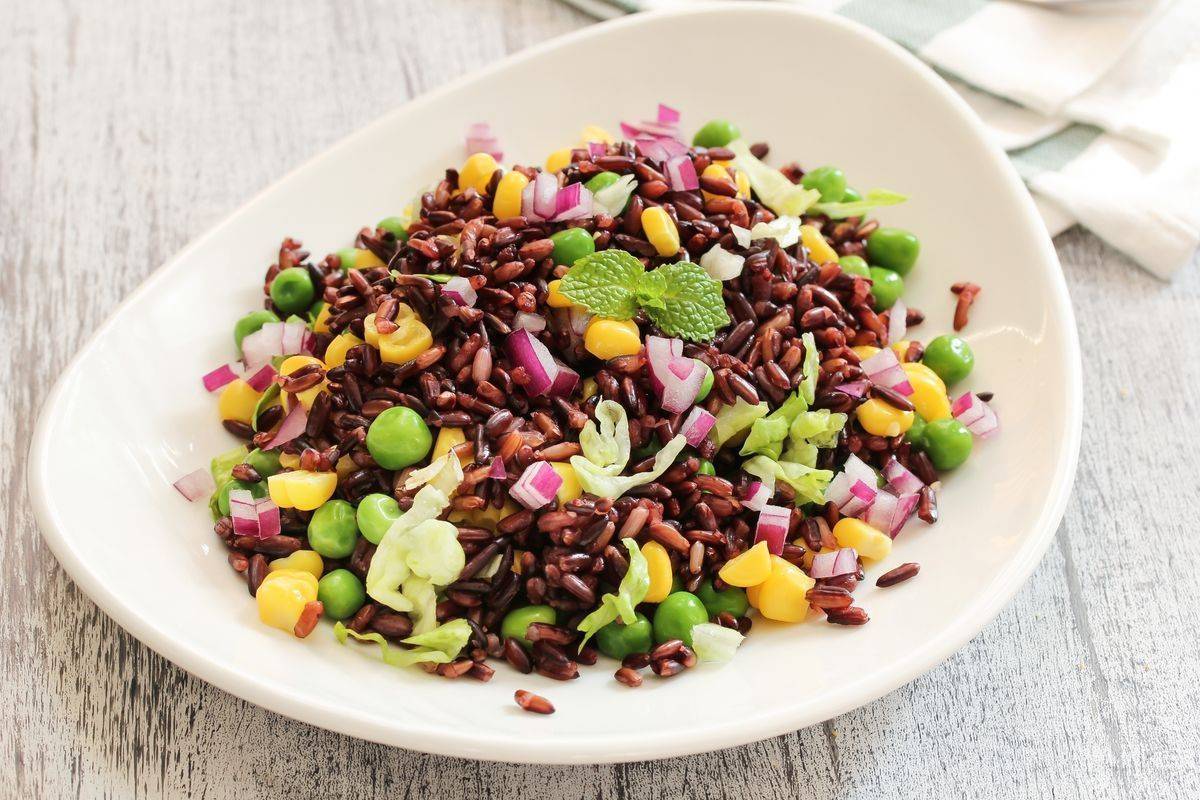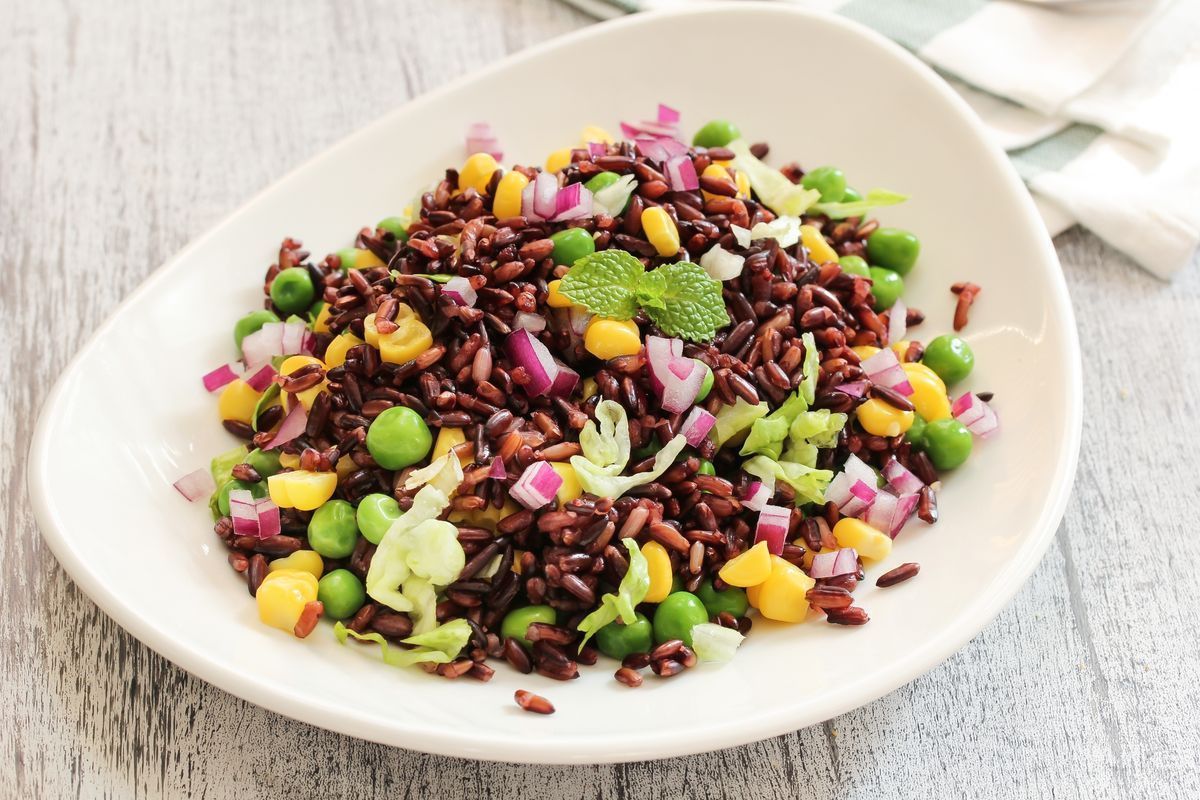 Small variation on the theme. If you want an even more colorful dish, you can use venere rice, which also lends itself perfectly to this type of preparation , as it remains crunchy and tasty.
Here too the ideas for toppings abound: try to prepare it with the ingredients you like best! Here is the recipe for venere rice salad .
Barley salad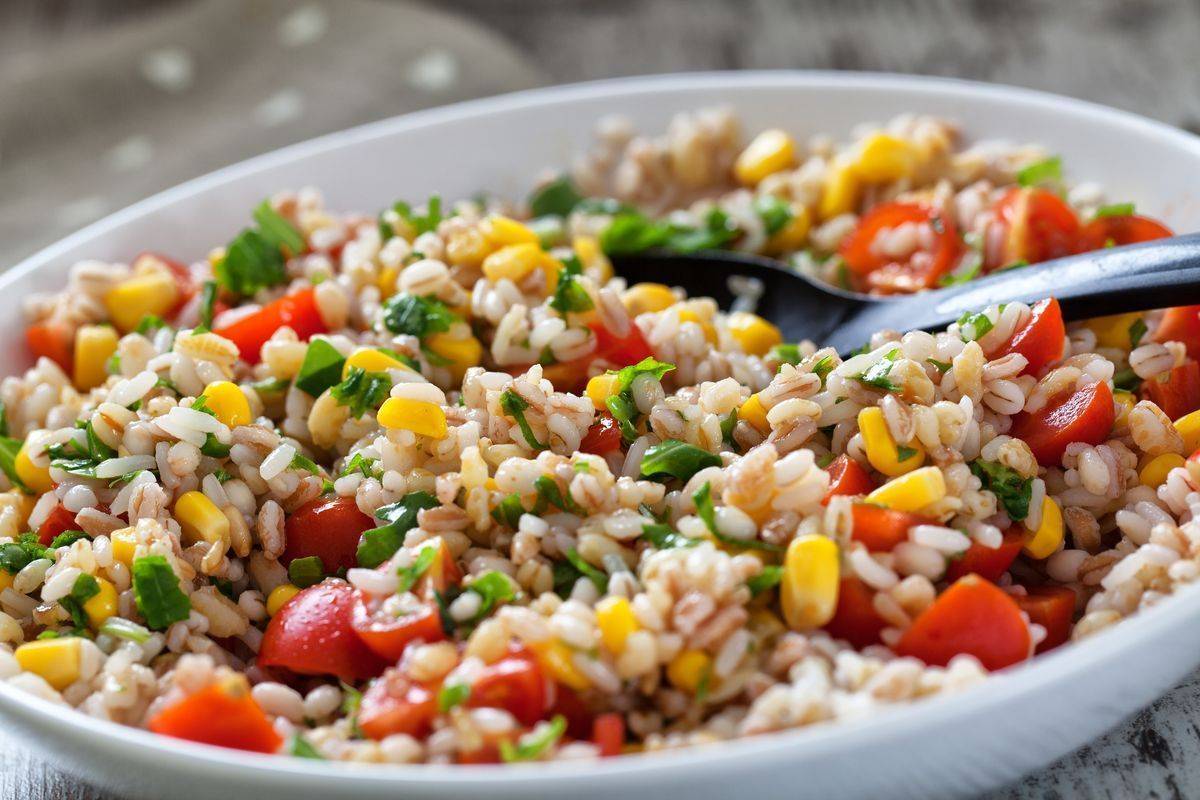 Another variation of this dish is barley salad, which is one of the summer dishes par excellence. This ingredient can be used for both hot (such as barley) and cold recipes, and has a very delicious consistency .
You can combine it with tomatoes, seasonal vegetables and so on and so forth! Here's the recipe for barley salad , like a pie!
Cold pasta salad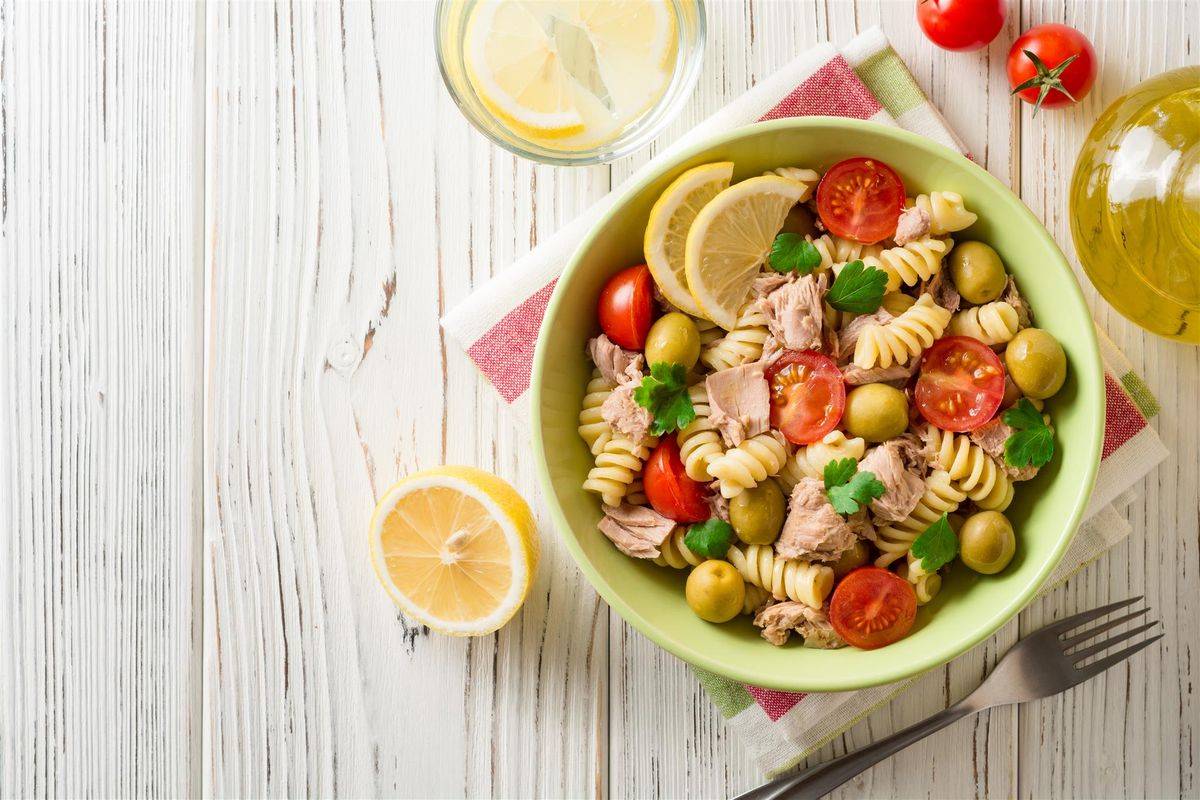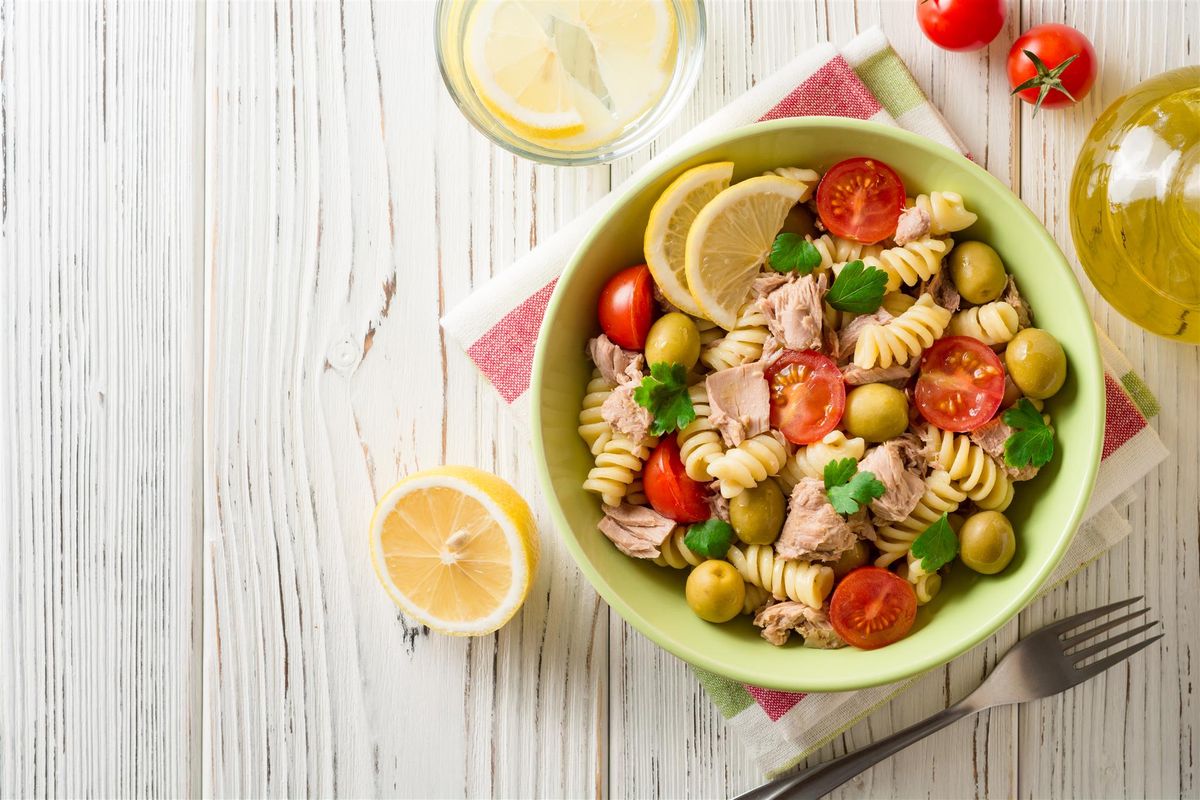 We know, you've been waiting for it for quite a while… after all, what summer would it be without cold pasta. Basil, cherry tomatoes, mozzarella, tuna, but also more delicious ingredients such as fish, ginger, lemon peel, Taggiasca olives: here it is as if you had a palette to fill with all the colors you love most!
A tip : don't overcook the pasta, otherwise it will become soft and the dish will suffer! Here are all the tips for making a delicious pasta salad !
Sea Salad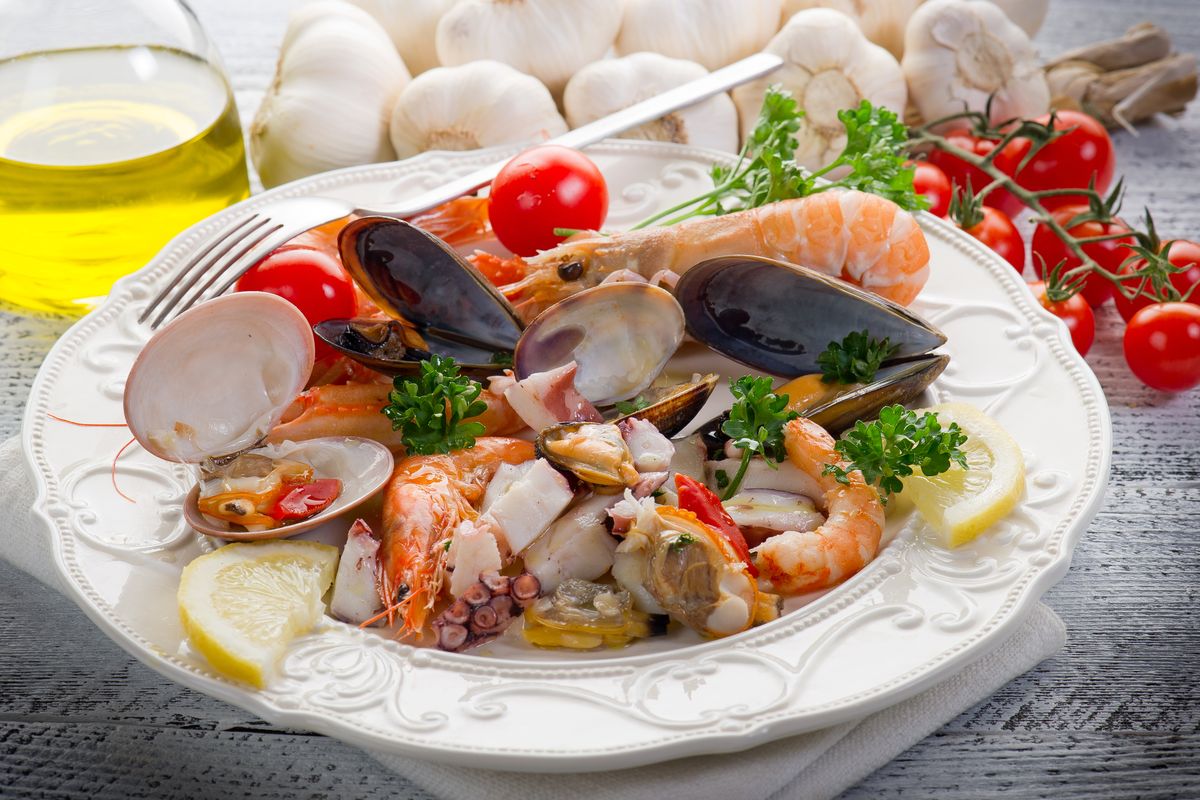 The triumph of the sea in a delicious summer dish . Ladies and gentlemen, here is the fish salad! Surely this is one of those laborious dishes, where each ingredient must be treated in the best possible way, where the raw material must be fresh and of high quality… in short, not exactly a quick lunch salad at the office!
You can use everything from squid to prawns, from mussels to octopus, and enrich everything with olives, raw peppers, cherry tomatoes and a delicious citronette made with oil, salt and lemon. If you are looking for a dish that conquers everyone, you have found it: here is the seafood salad !
Potato salad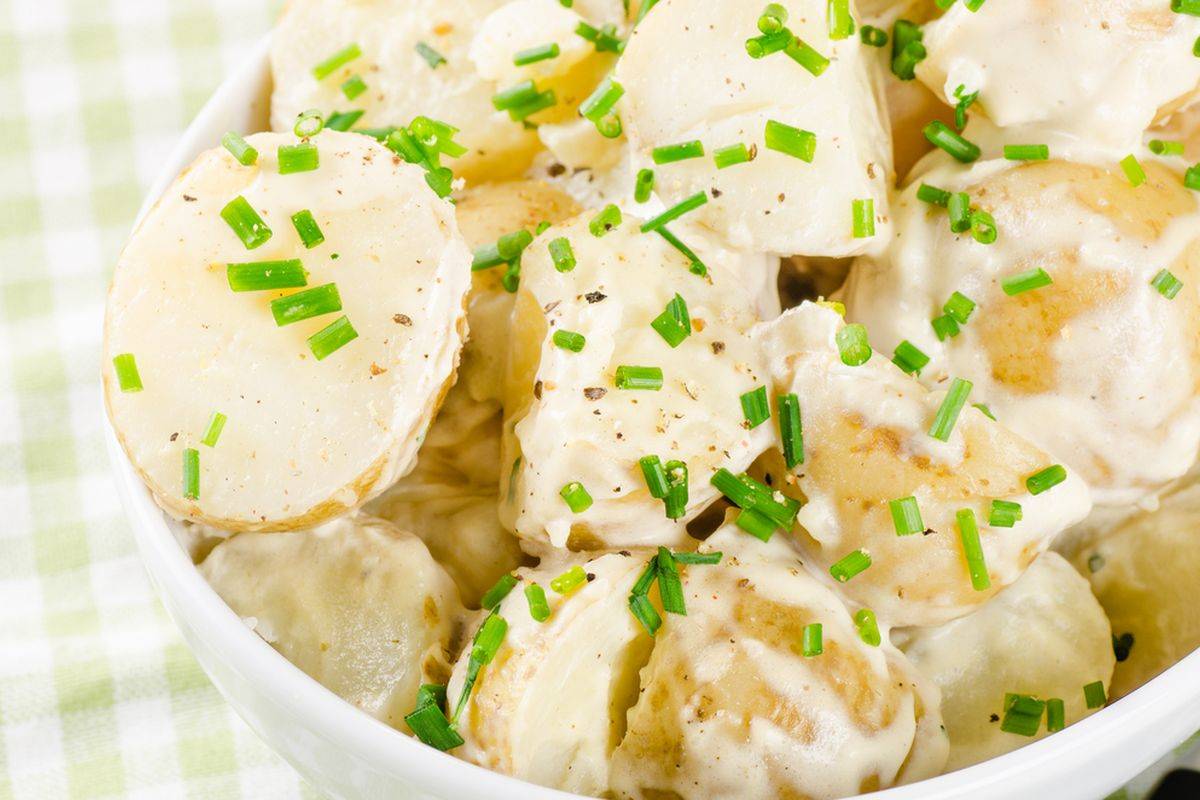 Here we are not faced with a single dish or a first course, but with a side dish, albeit rich and delicious : potato salad is perfect to put on the table during a lunch or dinner, and can be combined with everything , from meat to fish, passing through vegetarian dishes.
In essence, these are boiled and cooled potatoes, served with a delicious sauce that can be prepared with yogurt, mayonnaise, oil, chives, mustard and lemon. Are you already hungry? So here's the recipe for potato salad.
Chickpeas Salad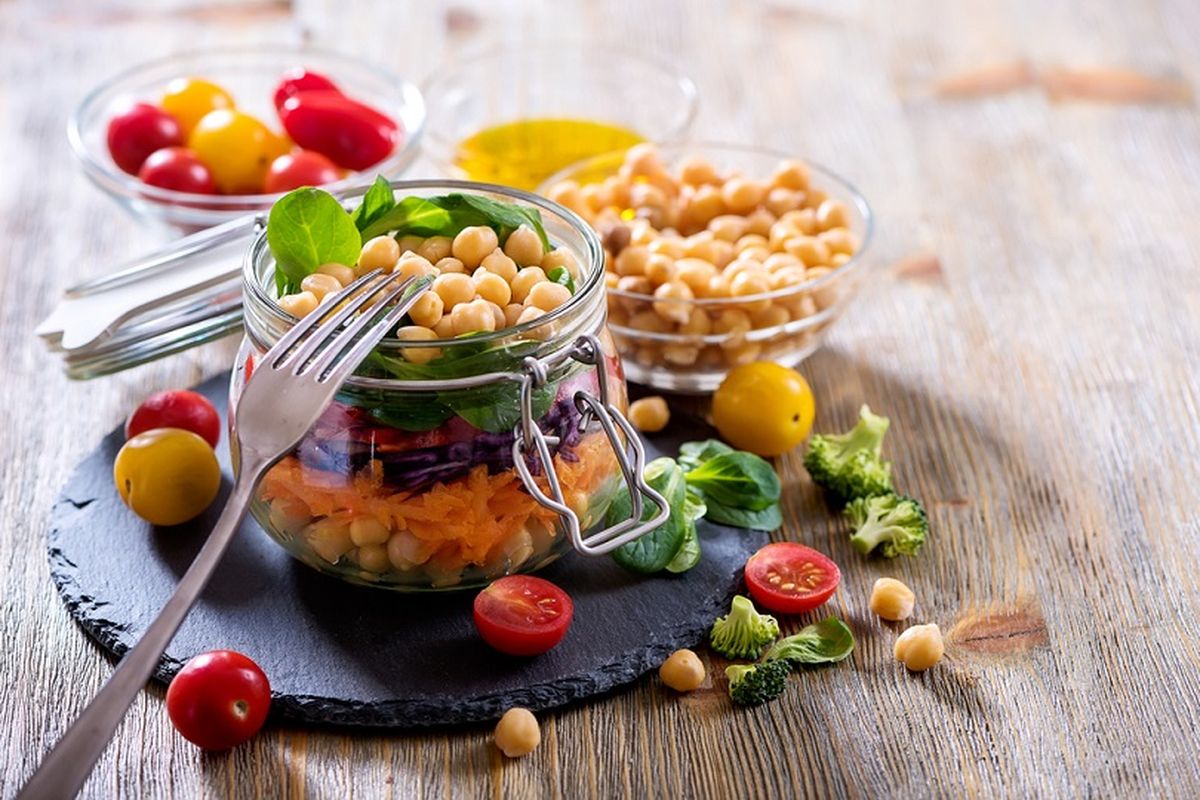 If you are looking for a rich and delicious dish, colorful and substantial, and why not, also vegetarian, then the chickpea salad is right for you. You can prepare a quick one with canned chickpeas , or using fresh ones (but it will be much more laborious).
Here too there are many combinations, from tomatoes to carrots through to every type of salad. And if you didn't know, chickpeas go great with feta too! Try preparing chickpea salad too .
Riproduzione riservata © - WT