The bob with bangs is a timeless hair look: here are the coolest styles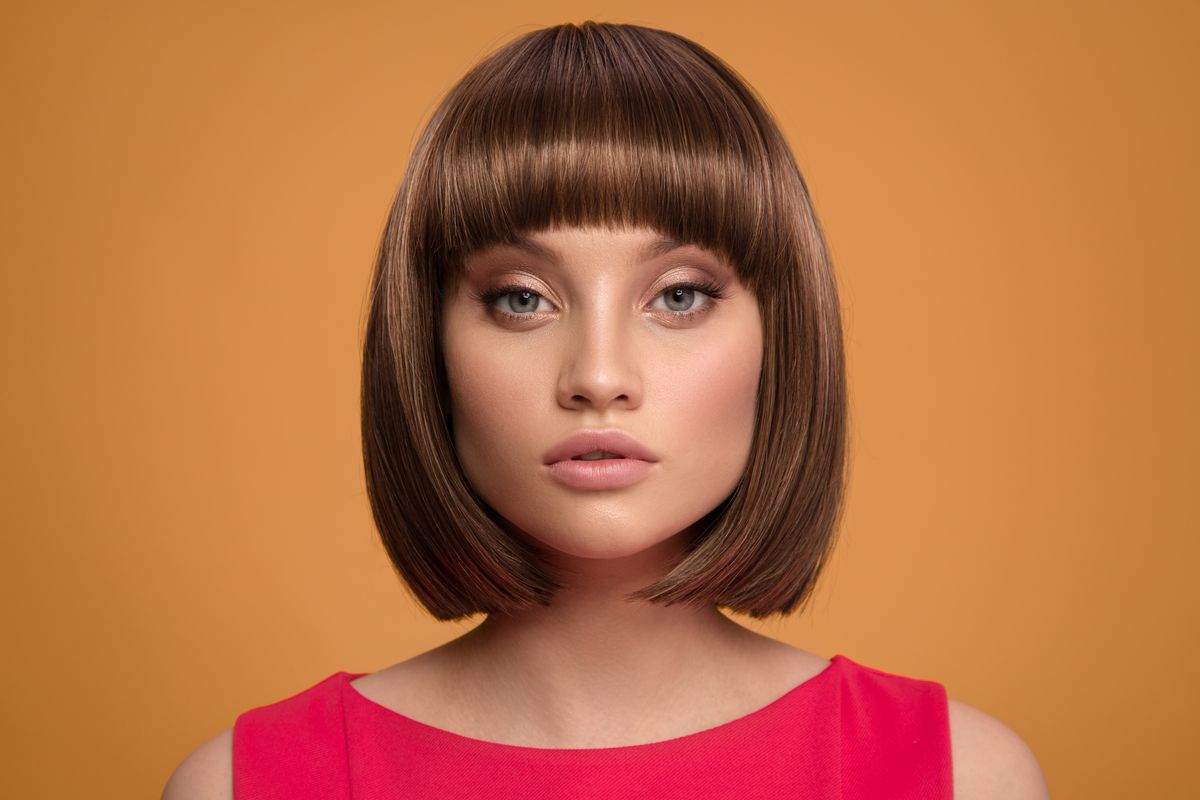 Who said that the bob with bangs only looks good on straight hair? There are so many styles, as well as bangs.
Never say never: the bob with the fringe is a temptation that everyone, at least once in their life, cannot resist. Whether it's a scaled bob or a yoke with geometric bangs, it doesn't matter. This hair look is a real timeless one, which never tires and is good for all types of faces.
Bob with fringe: who is it right for?
The bob with bangs is one of the coolest hair looks ever. Considered a real evergreen, this short cut can be combined with many types of fringes: from the side to the climbing, passing through the curtain. Before proceeding with the cut, therefore, all you have to do is choose your style , perhaps also thinking about the time you want to dedicate to your hair routine. If, for example, you don't want to spend more than fifteen minutes in front of the mirror, it is recommended to opt for a scaled bob with lively lines, decidedly less demanding than geometric and even bangs .
View this post on Instagram
Even if those with wavy hair don't believe it, the short bob with bangs can also be done with curly hair. Not only that, this cut is versatile, which is why it is suitable for all face types. The reason? Simple: the game of lengths allows you not to miss a beat. Having clarified this, hair stylists recommend it above all to those who have a thin, angular and elongated face. The fringe, in fact, makes the face plumper and rounder.
View this post on Instagram
Short yoke with fringe: perfect for any style
The short bob can have different types of bangs : from the curtain one, open in the center and longer on the sides, to the parade, perfect for thin hair. A trend that is depopulating, intended above all for those who want to be daring, is the baby bang . It is a very popular mini fringe in the Sixties, which has come back into vogue forcefully. Alternatively, the short French bob with full and even bangs, with a typically Parisian style, is truly delightful.
View this post on Instagram
Choosing to show off a short yoke with bangs is not binding, this should be underlined. If you don't like the bangs, all you have to do is wait a few months to see your hair grow back. Don't forget, then, that if you don't like the final effect, there are always accessories – such as hair clips and headbands – to have a different style. If you don't want to take any risks, opt for the side bangs . Even this hair look never goes out of style and is always so cool.
View this post on Instagram
Riproduzione riservata © - WT