The gluten-free pasta salad is colorful and delicious: it will surprise you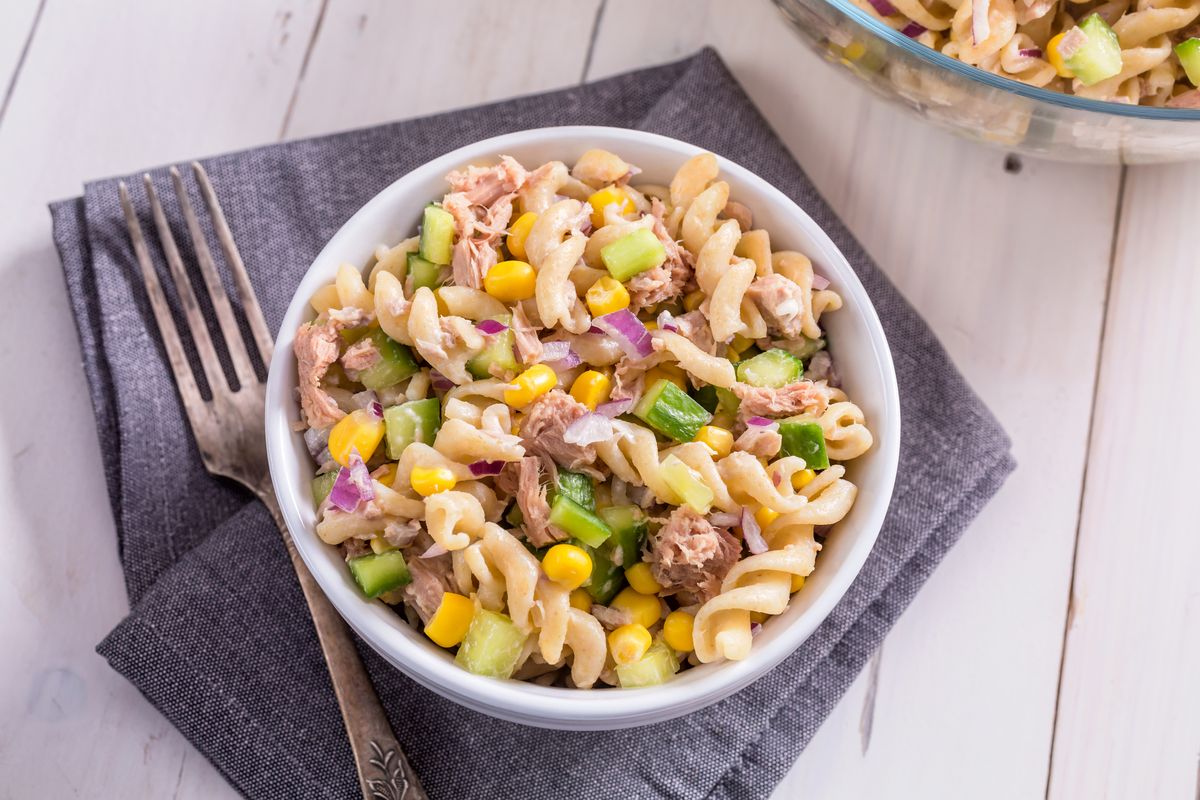 Corn paste is the perfect alternative to the traditional one to prepare a gluten-free recipe. Try it with our recipe!
Following a gluten-free diet is an increasingly widespread need . Fortunately today it is easy to find gluten-free foods in all supermarkets and usually corn pasta is among them. Although apparently simple to cook, gluten-free pasta requires some forethought. In particular, the cooking times indicated on the package must be respected : extending them would cause the pasta to break.
The dressing of this pasta salad can be customized as desired and does not hide major pitfalls. To create a complete and tasty dish, we chose tuna and vegetables such as zucchini, red onion and corn. If you love rich dishes, try adding a spoonful of mayonnaise or, better yet, tuna sauce to the pasta: you will taste how good it is!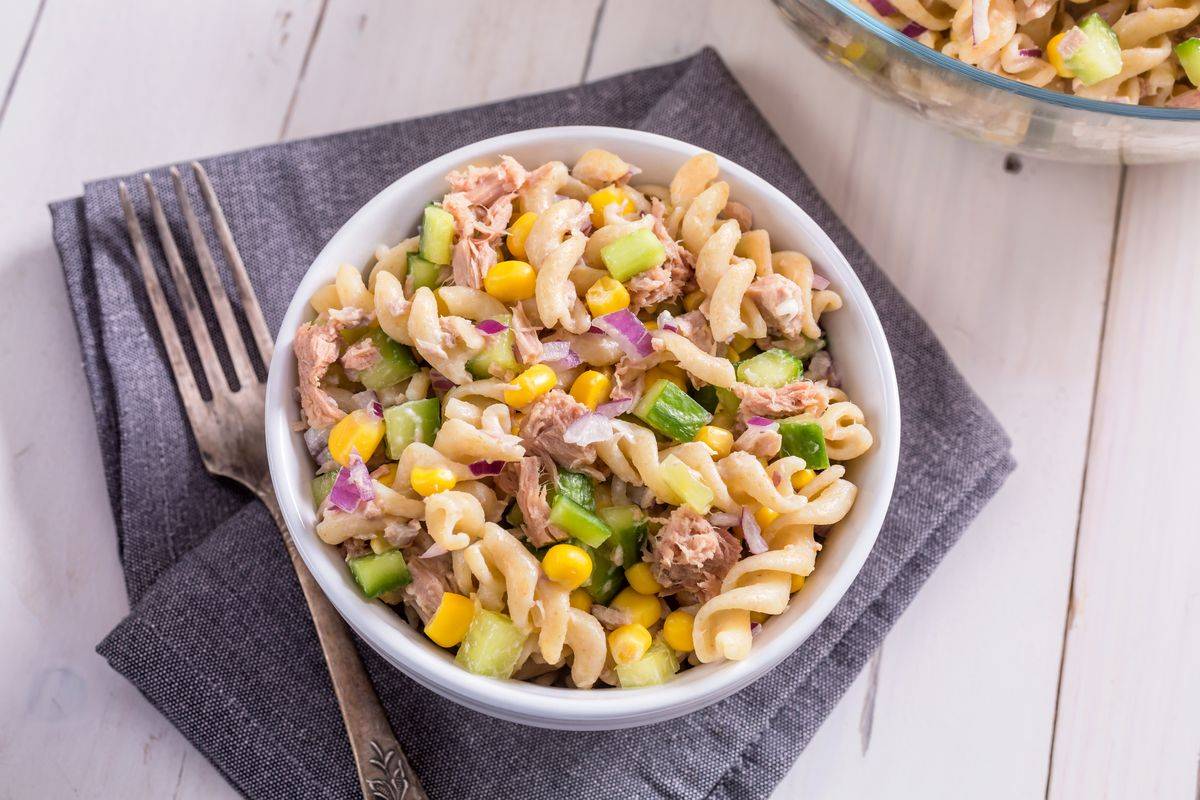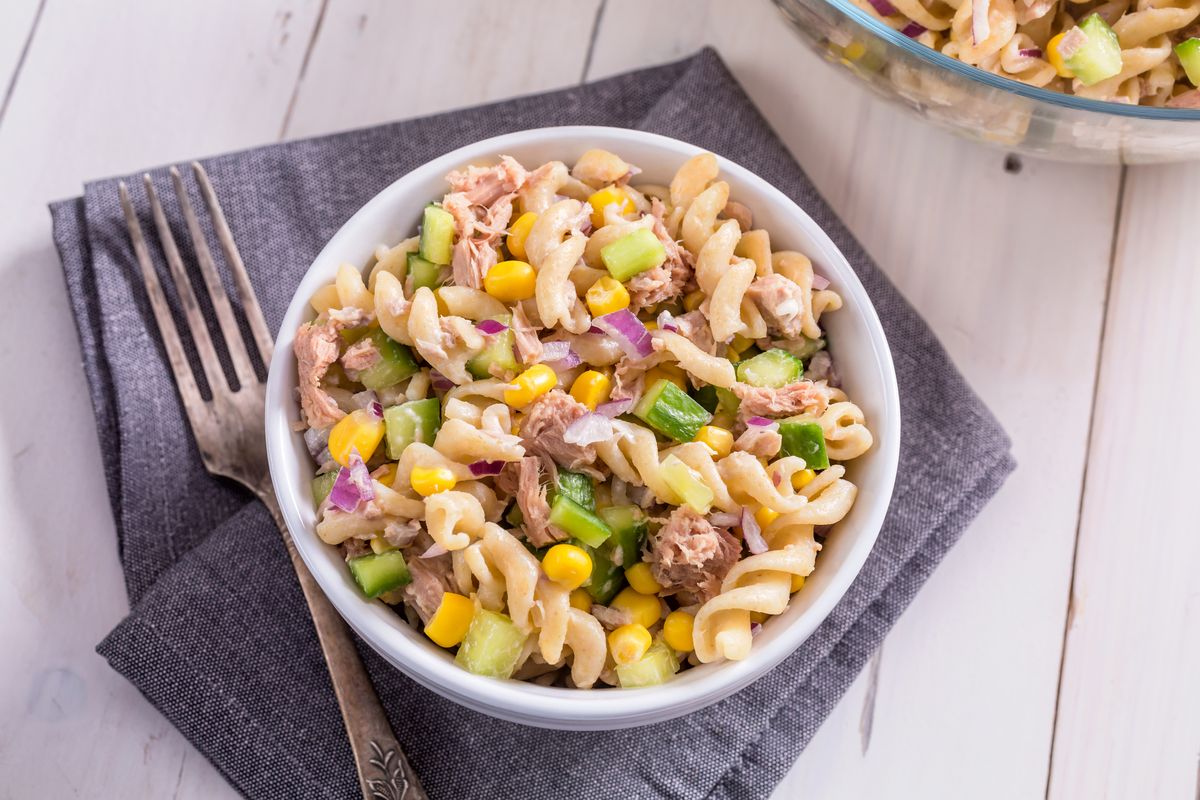 How to cook corn pasta
Cook the pasta in plenty of salted water for the time indicated on the package. Remember to stir gently from time to time.
In the meantime, cut the courgettes into cubes, after having washed and trimmed them, and toss them in a pan with a drizzle of oil and a pinch of salt. Cook them for 10 minutes. Peel the Tropea onion and chop it finely.
When the pasta is ready, drain it and cool it quickly under running water to stop the cooking. Transfer it to a salad bowl and dress it with the courgettes, well-drained tuna and corn and the onion. If desired, add the sauce chosen between mayonnaise and tuna fish at this stage. Mix well and place in the refrigerator for at least two hours before serving .
In principle, to prepare one of the many gluten-free recipes you can choose the variety of pasta you prefer. There are many gluten-free cereals on the market from which processed products are obtained that are perfect for the intolerant. Just remember to pay attention that the symbol of the crossed ear is shown on the package.
storage
The pasta salad can be kept for about 2-3 days in the refrigerator, in a container with an airtight lid. We do not recommend freezing in the freezer.
Riproduzione riservata © - WT