The original Neapolitan panuozzo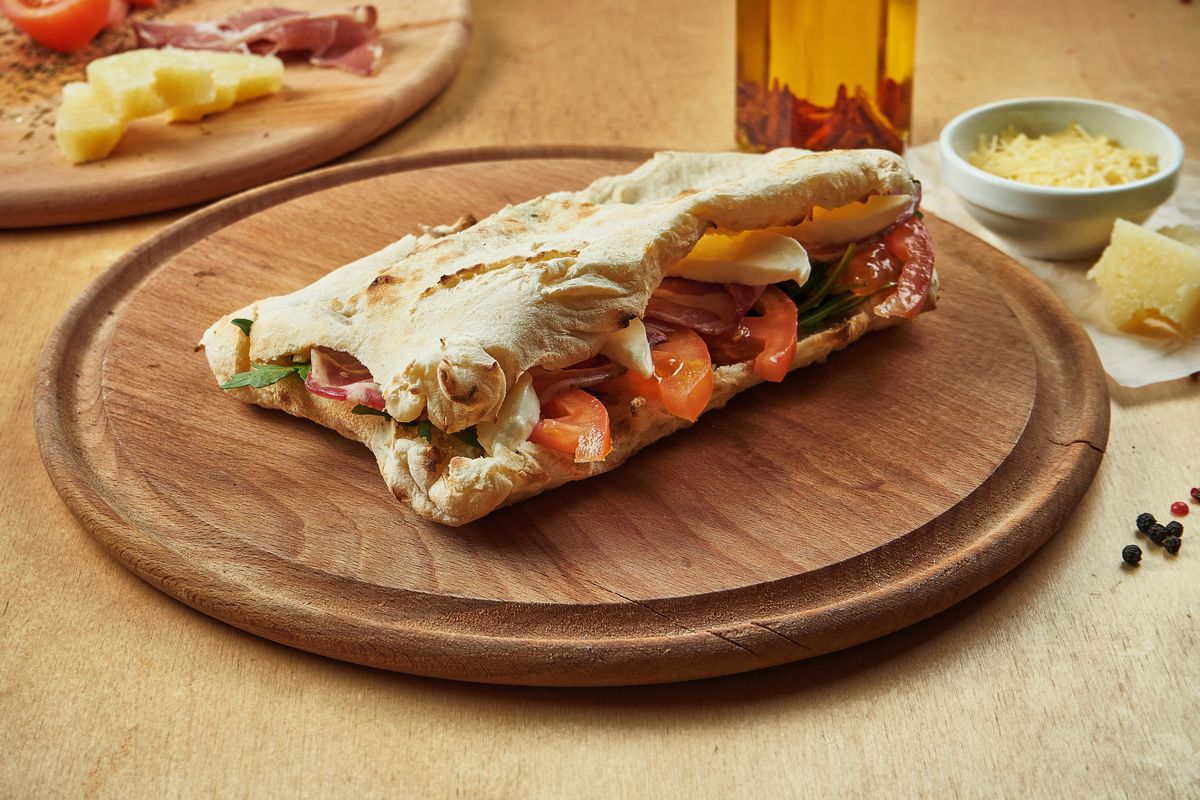 Here is the easy recipe of panuozzo, a typical dish of Campania cuisine which is made with real pizza dough.
Panuozzo di Gragnano is a typical product, a regional recipe which, however, has not yet enjoyed much success outside Campania. The original recipe calls for it to be made with pizza dough and cooked in a wood oven. To cook it at home and, therefore, in the common oven, it is better to create the dough of a common ciabatta bread . For this reason, today it is called panuozzo with peasant bread, that is, created with poor components. Also known as panozzo, this street food product is stuffed with genuine ingredients. The traditional filling includes mozzarella, tomato, cold cuts and lots of vegetables. You can, however, customize it with whatever you prefer.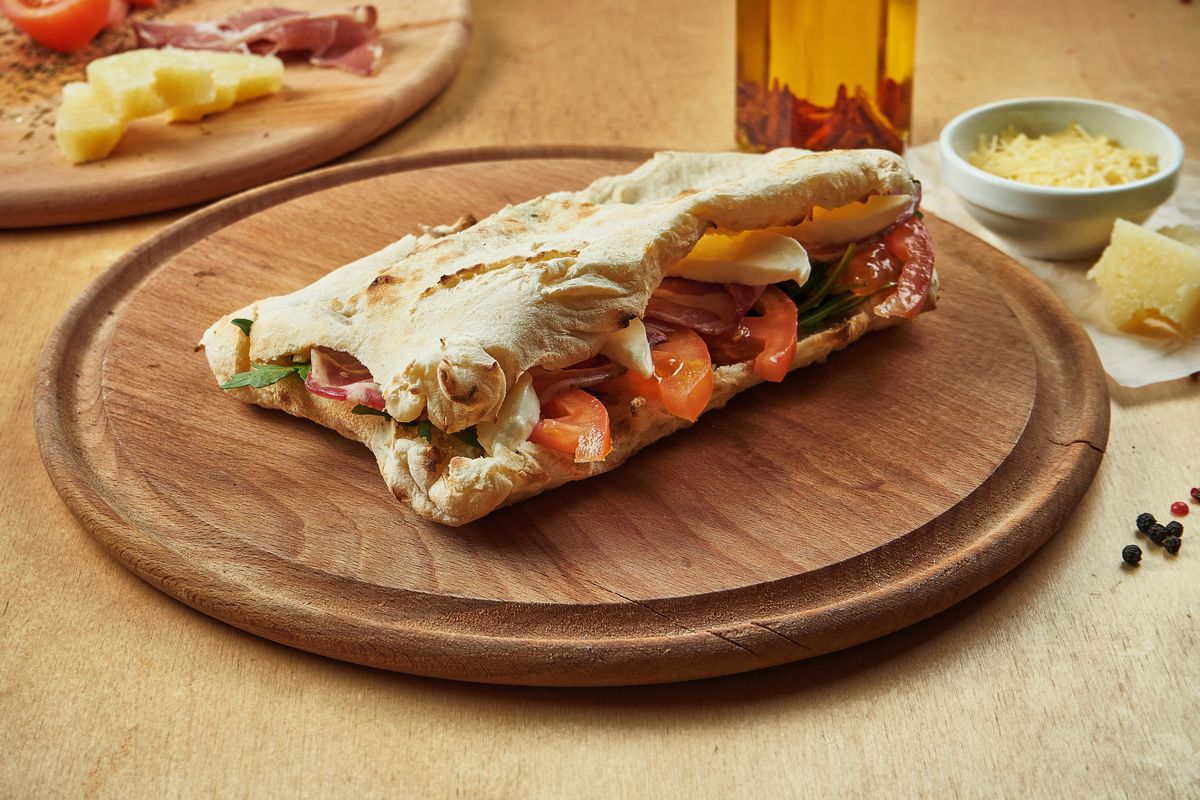 Preparation of the recipe for the panuozzo
In a small container, pour the water. Dip in the yeast and let it dissolve , stirring.
Combine all-purpose flour and Manitoba flour in a large bowl.
Gradually add 1/3 of the water (with yeast) and mix by hand.
Incorporate the barley malt and another 1/3 of water.
Add a pinch of salt and the last part of the remaining water.
Knead with your hands and then transfer it to a floured work surface with the semolina.
Put the smooth and homogeneous dough in a bowl, cover with transparent film and let it rise for 2 hours , until it doubles in volume.
After this time, flour the work surface. Take the dough and, with a rolling pin, roll it out to obtain a square sheet.
With a tarot, obtain 4 rectangles . Flatten each of them with a rolling pin, to obtain sheets with a thickness of about 1.5 cm and a width of about 7 cm. The length is up to you.
Arrange them on a cloth floured with semolina, curling the fabric between one and the other (to keep them spaced). Dust the surface with flour and cover with another cloth.
Let rest for 30 minutes .
Then, line a baking sheet with parchment paper and place them on top.
Cook in a preheated and static oven at 240°C for 10 minutes .
After cooking, let it cool down, cut each one into two halves (like a normal sandwich) and fill with mozzarella, sliced ​​tomatoes, cooked ham and stewed vegetables.
Put each stuffed panuozzo back on the pan and put it back in the oven for a few minutes, to mix all the filling. That way, it's ready.
Ideas for filling the Neapolitan panuozzo
After understanding how panuozzo is made, let's move on to ideas about how to stuff it. The basic recipe calls for a filling with mozzarella and red tomato, cut into slices and accompanied by cooked ham and stewed aubergines. To satisfy various tastes, you can make changes and use burrata and cherry tomatoes. Instead of cooked meat, indulge yourself with various cold cuts, like a good raw ham, and add all the vegetables you love. For an even more typical panozzo, you can stuff it with sausage and broccoli. The version with chicken and grilled peppers is also very tasty.
storage
The stuffed panuozzo should be eaten at the moment. Instead, you can keep the bread after baking it for 1-2 days , at room temperature. To preserve raw dough , keep it in the fridge for a maximum of 12 hours , remembering to use a smaller amount of yeast to create it.
Discover all the secrets for a perfect pizza dough .
Riproduzione riservata © - WT