The perfect side dish is crispy garlic potatoes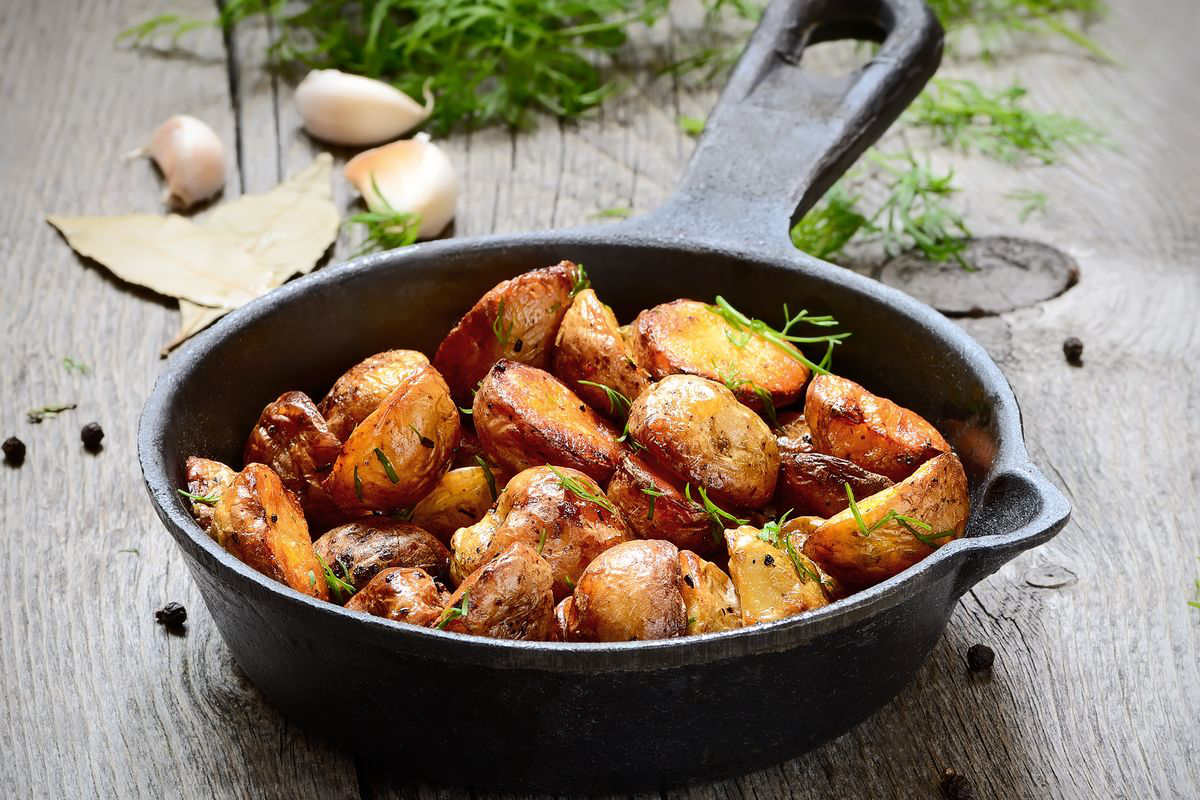 Strongly flavored and crunchy, garlic potatoes are a tasty side dish, both for meat and fish dishes.
The preparation of potatoes with garlic is inspired by a recipe belonging to the French tradition, known as "Pommes de terre à l'ail". It is a truly tasty and delicious side dish, whose two main ingredients are the ones that give the entire recipe its name: potatoes and garlic. The latter should not be deprived of the peel, but should be used whole. In this way, the garlic manages to give a very bold flavor to the whole dish. The potatoes are fried in a mixture of oil and butter and then become very crunchy . Prepared in this way, they are suitable for both meat and fish dishes.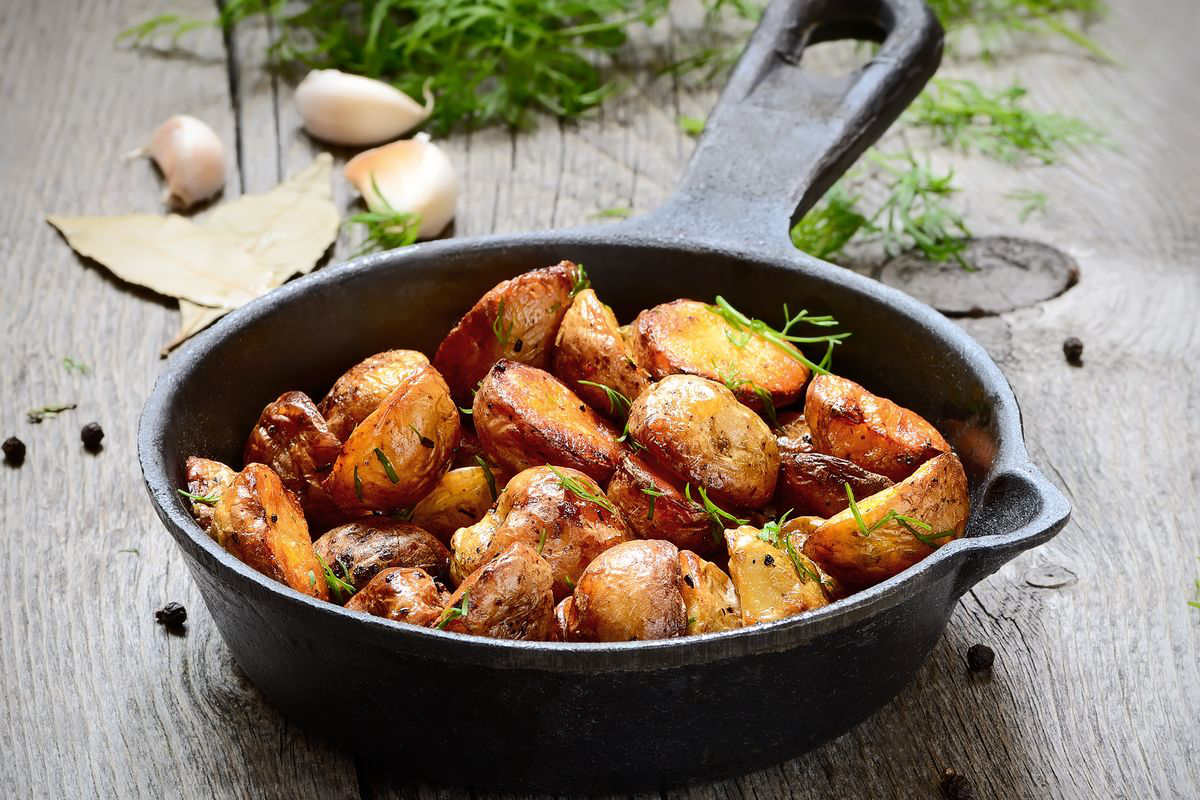 Preparing the recipe for garlic potatoes
The first step is to boil the potatoes, then fill a pot with water and add salt.
Dip the whole potatoes with their skins inside it, then boil them for 35-40 minutes . They are cooked when they are soft, by piercing them with a toothpick or fork.
Once done, drain them and pat them dry. Peel them with a potato peeler and cut them into cubes (not very small) or into wedges , then temporarily set them aside.
Take the garlic and crush it with the blade of the knife, but without peeling it .
In a pan, pour the oil and heat on the stove.
Immediately add the butter and wait for it to sizzle; at this point, add the garlic.
Sauté for 2 minutes, then add the potato pieces.
Cook over medium heat for 15 minutes and season with salt and pepper.
When the potatoes are well browned and crunchy, you can switch off.
Season with rosemary and serve.
storage
Garlic potatoes are a quick side dish to prepare and which, despite their bold flavour, go very well with both meat and fish dishes. You can keep them for about 2 days in the fridge , in an airtight container or covered in cling film.
Another tasty and simple idea for a mouth-watering side dish is microwave potatoes .
Riproduzione riservata © - WT