The recipe for the most loved oriental meatballs? Chickpea falafel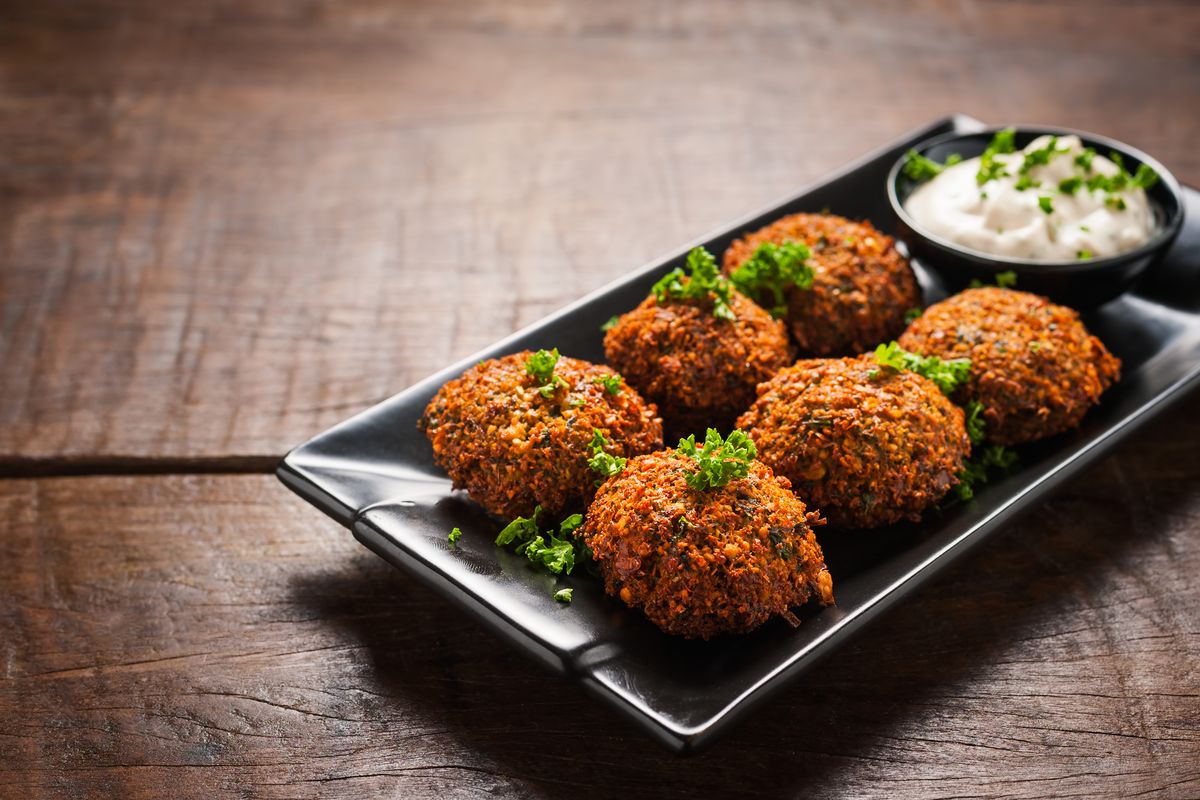 How to make perfect falafel? Today we give you the recipe with all the tricks needed to prepare these oriental meatballs.
Ready to heat the pans? Let's find out what felafel are and how easy it is to make them in your kitchen.
Raise your hand if you love meatballs. Fun, practical to taste, delicious.
Today we will understand how to make one of the best known vegan recipes, chickpea falafel: the original recipe of the Middle Eastern dish. The ingredients are simple and healthy , and their mix is ​​delicious. It is an original recipe from the Arab tradition, which however is increasingly found in our takeaways and in the refrigerated counters of supermarkets.
Making them at home is very simple, cheap, and above all the result is very tasty.
We will see how to prepare chickpea falafel at home in a few minutes and also how to store them to organize a last minute snack. These delicious spiced chickpea balls are excellent as an aperitif, appetizer, or as a complete meal if combined with other vegetables. It's a convenient idea to implement when you receive guests, because they can be prepared hours in advance, especially if you decide not to fry the falafel in a pan but to prepare the falafel in the oven . You can serve them hot , wrapped inpita -like bread, and season them with a sesame seed saline, or the classic yogurt sauce, for a fresher touch.
The advice for perfect success is knowing how to carefully dose the spices . Follow our doses for a perfect balance of taste.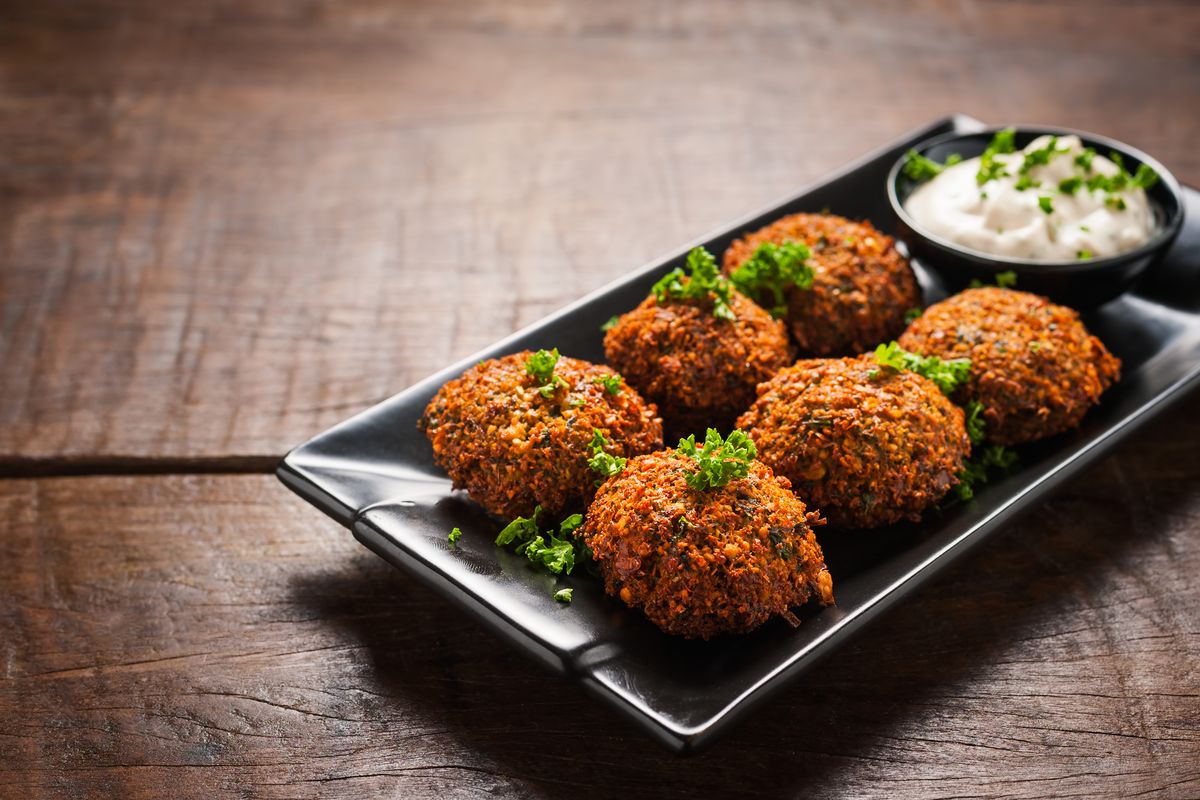 Preparation of chickpea falafel
1. Take the pre-cooked chickpeas and rinse them well.
2. In a mixer chop the parsley, the onion, the clove of garlic, and the spices, coarsely.
3. Add the chickpeas to the mixer and blend until you get a smooth and homogeneous mixture .
4. Prepare a plate, which will welcome your meatballs.
5. Create meatballs with the mixture. First make a ball, then lightly crush them in the center, and place them on the plate.
6. Let your meatballs rest for an hour in the fridge , this step will serve to make them more compact in cooking, do not skip it.
7. Finally, prepare a pan with the oil and heat it. Fry the meatballs until they are dark golden in colour.
8. Absorb the excess oil from the meatballs on kitchen paper, and then serve as you prefer.
If you don't want to fry, you can arrange the meatballs on a baking sheet lined with parchment paper. Drizzle the meatballs with plenty of oil and cook for 20 minutes at 180°C in the oven .
storage
The felafels can be stored for 3 days in the fridge , in an airtight container, or frozen, they last in the freezer for 3 months .
Riproduzione riservata © - WT