The refreshing and delicious coconut milk ice cream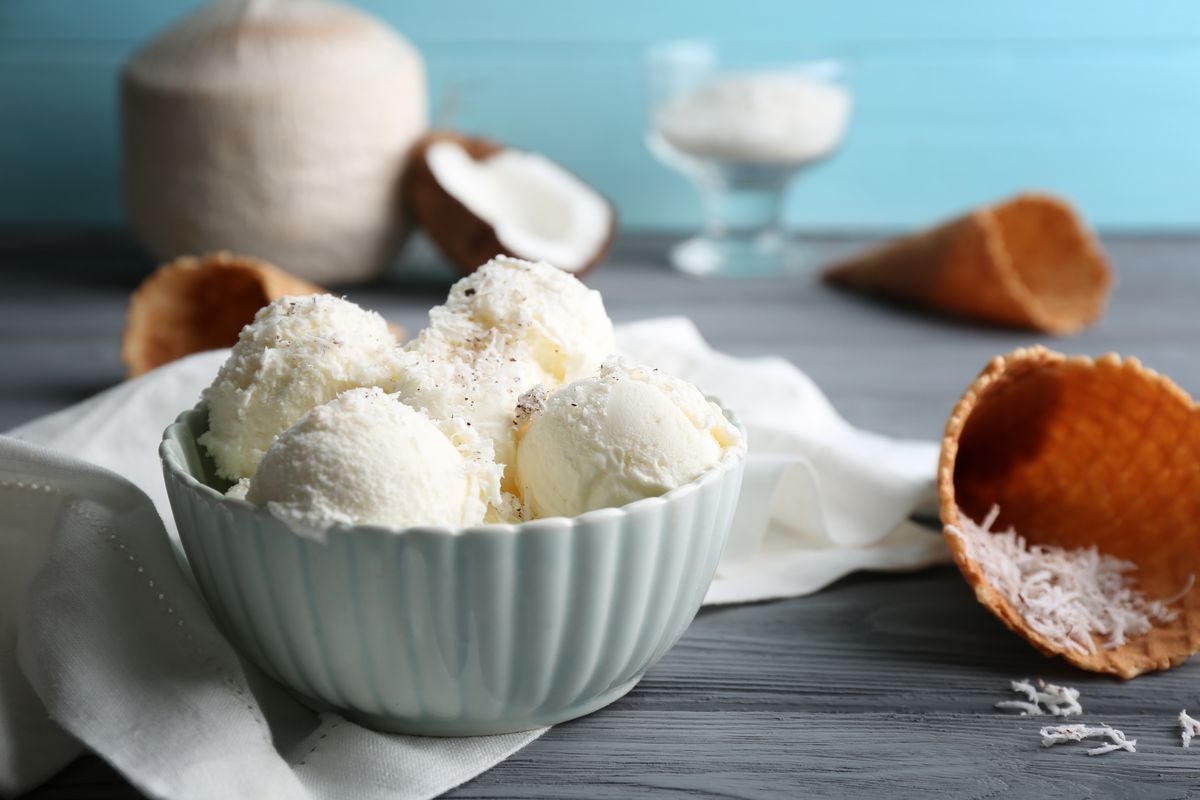 For hot summer days, coconut milk ice cream is a delicious solution for vegans and lactose intolerant.
What a cancellation when the temperatures are high and the desire for a refreshing dessert is bound by intolerances. From today, no one complains! We offer you the coconut milk ice cream recipe without ice cream maker, a fresh lactose-free summer dessert to be prepared in a few minutes and also perfect for those who follow a vegan diet.
You will not need special tools or too many ingredients: the simple replacement of whole milk with coconut milk will give a particular flavor to your ice cream that can be enjoyed by everyone . Enriched with pistachios, chocolate chips or paired with fresh fruit, this dessert will be ideal for fire afternoons!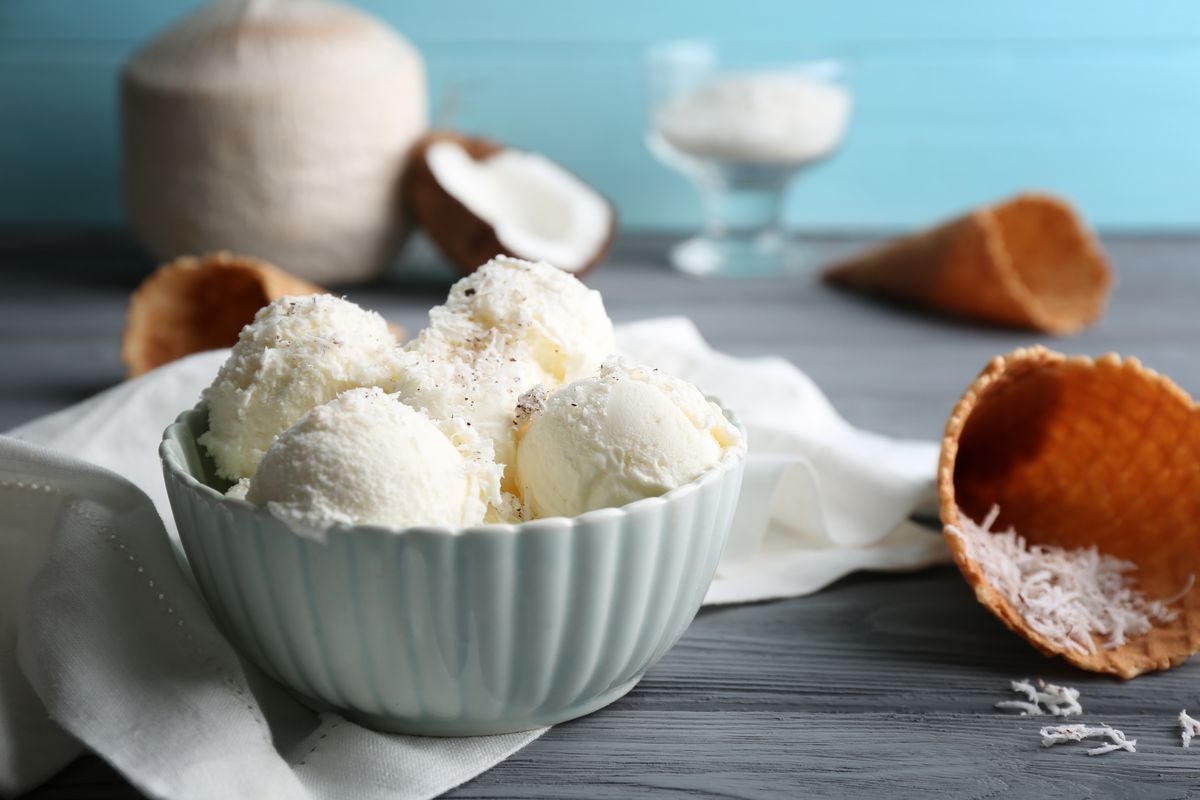 Preparing the vegan coconut milk ice cream recipe
Start preparing the syrup by pouring the water and sugar into a saucepan and bringing it to a boil. Simmer for 2 minutes .
Take a tall glass and pour the ready syrup along with the milk.
Blend with an immersion blender and then transfer the mixture into ice cube molds.
Leave to harden in the freezer for at least 10 hours .
After the time has elapsed, pour the coconut cubes into a blender and blend them until you get a creamy mixture .
Pour it into a container and place it in the freezer for 2 hours covered with cling film.
Get your ice cream out of the fridge and enjoy!
You can modify the basic recipe in various ways. Try adding 80 g of peeled pistachios by blending them with the ice cream, or alternatively use 80 g of melted dark chocolate. The simpler version can be served next to berries that will also give color to the dessert.
storage
Your ice cream will keep well in the freezer for a week . Get out of the freezer a few minutes earlier so as not to freeze your teeth!
And for a homemade hazelnut ice cream ? Here is the recipe!
Riproduzione riservata © - WT