The ricotta and spinach paccheri are beautiful to look at but also excellent to taste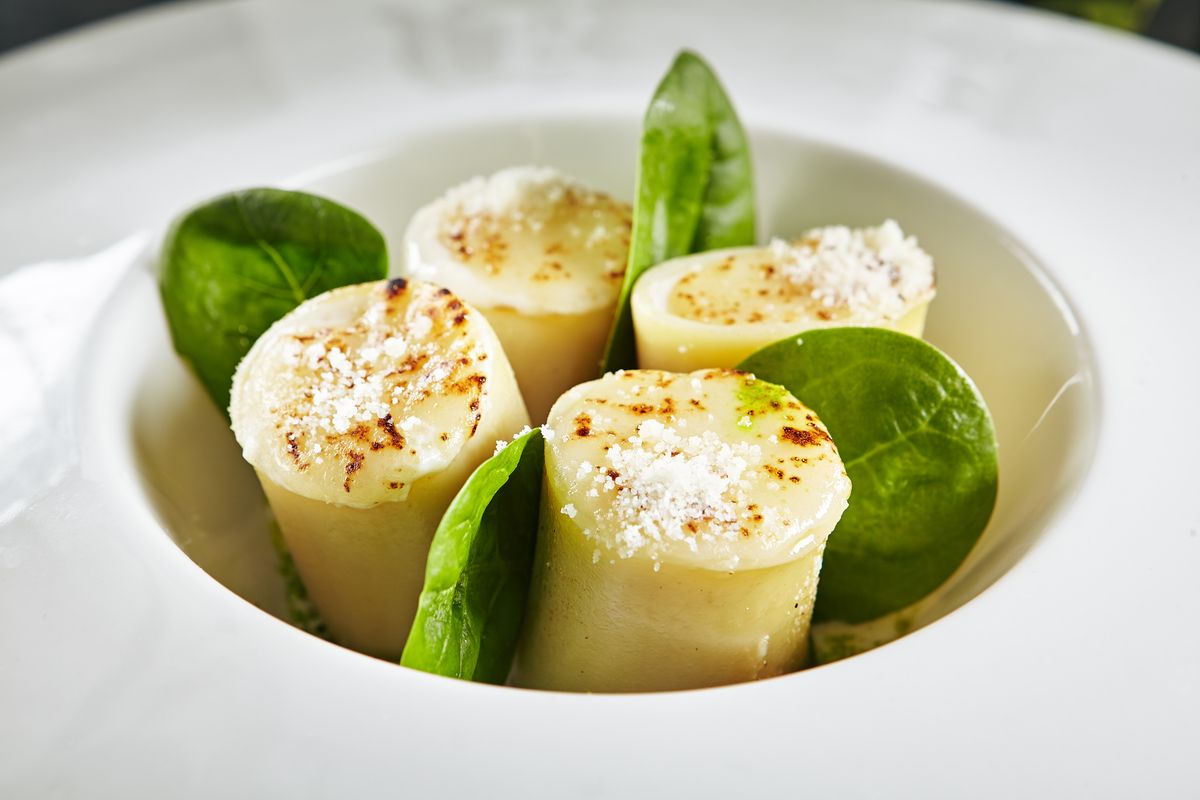 Perfect for all occasions, the paccheri stuffed with ricotta and spinach are the new horizon of the classic baked pasta.
Paccheri are a type of pasta typical of southern Italy that goes well with fish-based sauces. But we decided to take advantage of the particular shape of this pasta and prepare the paccheri stuffed with ricotta and spinach. Perfect for parties , they are simply prepared by cooking the pasta al dente and stuffing it with a classic ricotta and spinach-based filling.
The peculiarity, however, lies in placing the paccheri vertically inside a pan and then complete everything with béchamel . This is not a difficult recipe, on the contrary: in a short time you will have a delicious vegetarian first course, suitable for all occasions.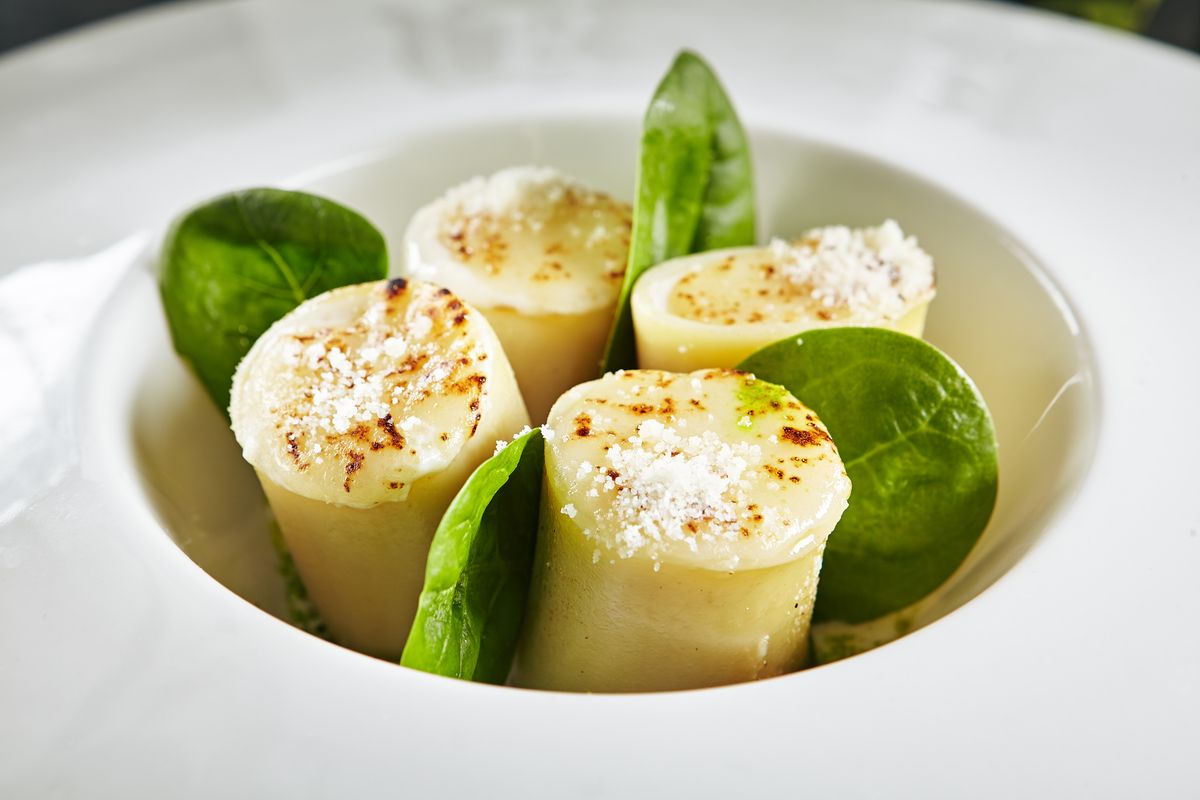 How to prepare the recipe for ricotta and spinach paccheri
Start by cooking the fresh, well-washed spinach in a pan. To do this, simply place them in a pan with the lid on and wait for them to wilt over low heat. Once this is done, squeeze them well and chop them with a knife.
In the same pan heat the butter with the garlic clove (whole if you don't like the flavor, chopped if you want to feel it in the finished dish too) and add the spinach, seasoning with salt and pepper. Let them season for a couple of minutes.
At this point, cook the pasta in abundant salted water for a couple of minutes less than what is written on the package. Drain and cool them under running water.
Prepare the filling by mixing the ricotta with the spinach, parmesan, egg and nutmeg. Then transfer it to a pastry bag with a smooth nozzle of at least 1 cm.
Stuff the paccheri one and one and as they are ready transfer them to a 22 cm diameter pan placing them vertically.
Spread the béchamel on the surface (which you can prepare by halving the doses of our recipe ), sprinkle with the remaining Parmesan cheese and bake at 200 ° C for 15 minutes . Serve them hot.
Also try our baked paccheri au gratin : they are delicious and perfect to prepare in advance. In fact, when guests arrive or just before sitting at the table, just put them in the oven and that's it.
storage
Baked paccheri can be kept for 2-3 days well covered with plastic wrap in the refrigerator. It is also possible to freeze them for a couple of months. In both cases it is advisable to reheat them in the oven before serving.
Riproduzione riservata © - WT