The salmon savory pie is very good (and also easy to make)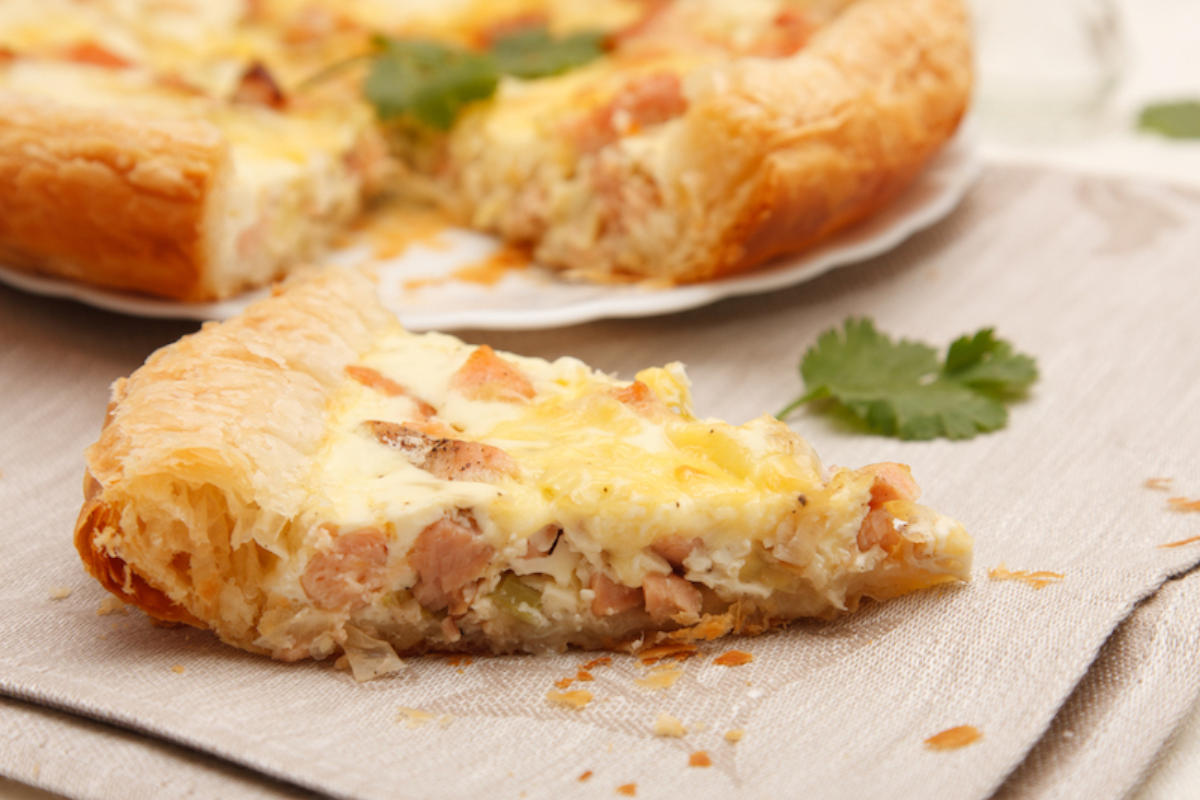 The savory pie with salmon is simply perfect, a delicacy to serve on any occasion and very simple to prepare. Here's the recipe!
Today we prepare a wonderful smoked salmon savory pie. It is a very good dish that can be prepared very easily , and we are sure that all your friends or relatives will like it. Salmon cake can be made with many ingredients, and in addition to fish, a soft cheese is usually used to make everything creamy at the right point. We opted for ricotta, in order to obtain a delicious quiche. If you want you can also add some potatoes, excellent in this dish: just remember to blanch them separately first.
Even with regard to salmon, you can use different types , from a fillet to smoked slices. The only difference will be in the treatment of the ingredient: a fillet will be cooked first in a pan ! You choose what you prefer! Are you ready to dive into this delicious recipe ? So let's start immediately, follow us in the kitchen!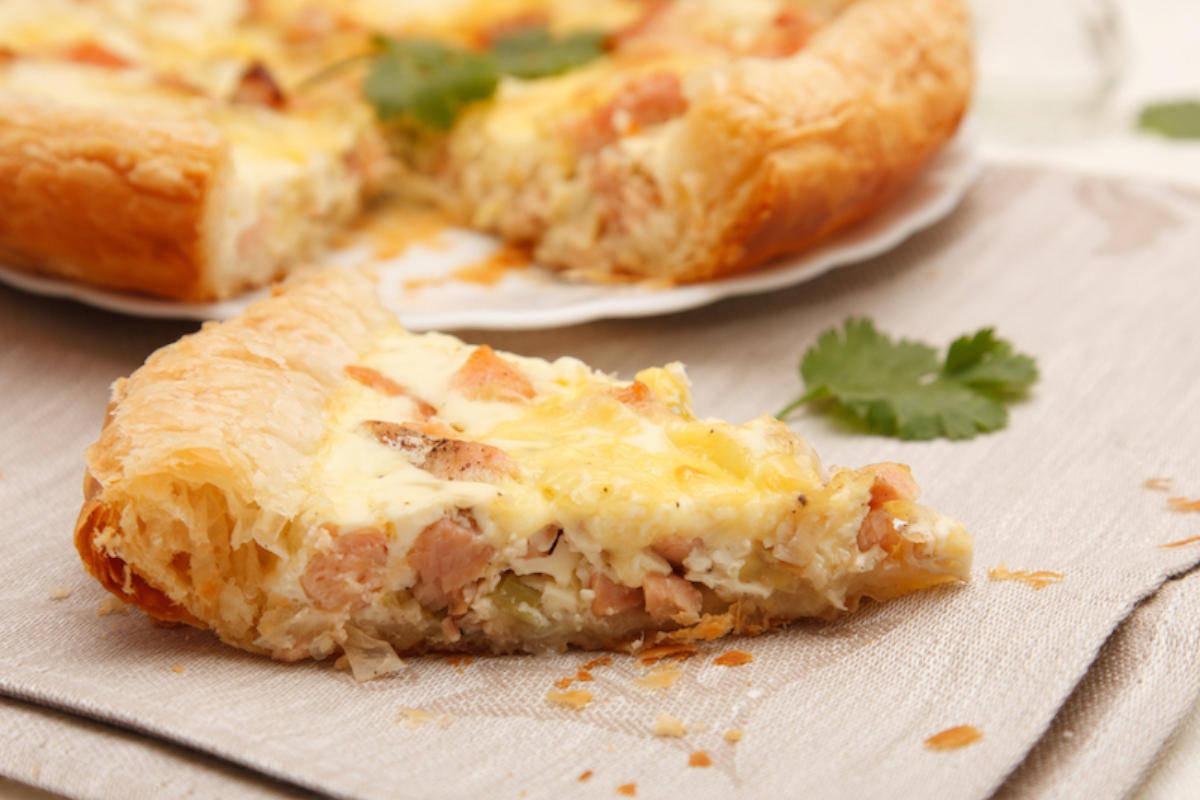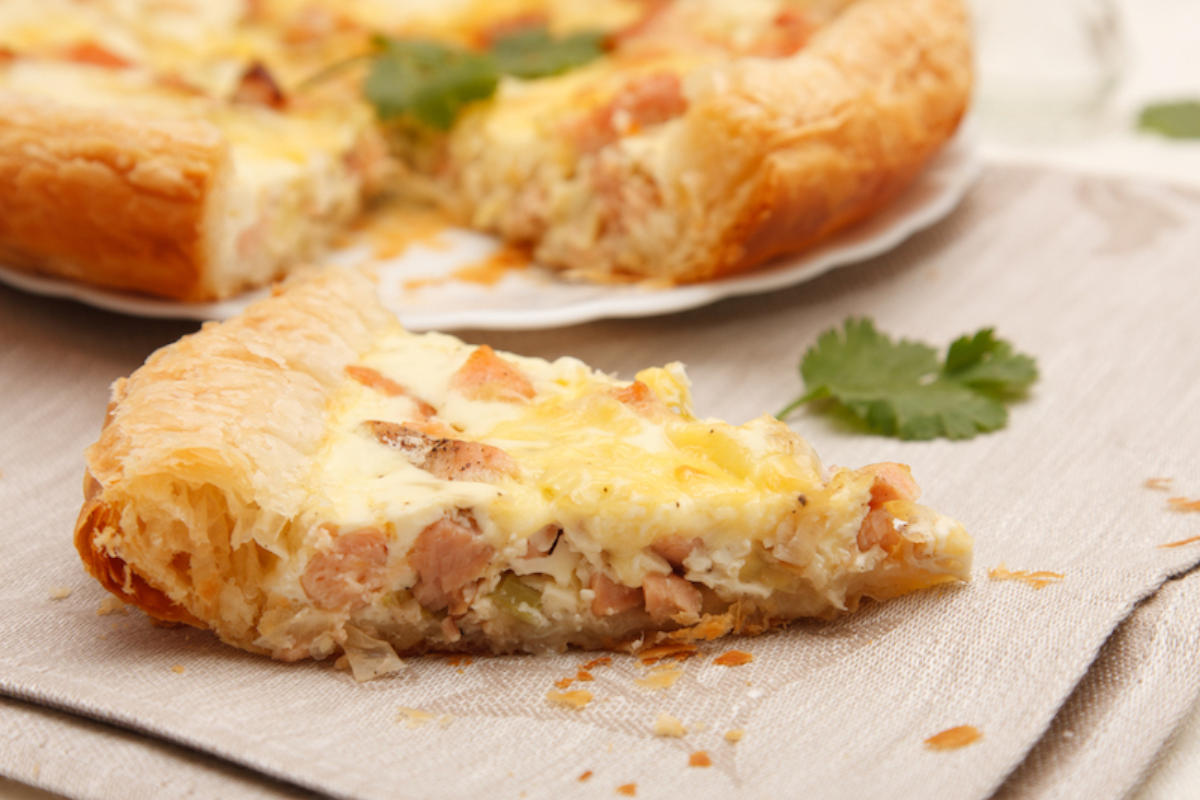 How to make salmon pie
Start with the main ingredient: salmon. If it's already smoked sliced, you can slice it and set it aside. If, on the other hand, you use a fillet, you will first have to cook it (to cook the salmon in a pan it will take about 10/15 minutes with a drizzle of oil).
Once done, mix all the ingredients in a bowl: add the eggs to the ricotta, then the salt, pepper and finally the salmon. Mix until you have obtained a homogeneous mixture .
Roll out the puff pastry on a baking sheet and then pour the dough inside. Level well and go into the oven , cooking the cake at a temperature of 180°C for about 25 minutes .
When an inviting crust has formed, the dish will be ready . Enjoy your meal!
If you liked this preparation, try all our recipes for savory pies : they are really delicious .
storage
This delicious salmon cake can also be kept for 2-3 days in the refrigerator in a special container with an airtight lid. We do not recommend freezing.
READ ALSO: Fish appetizers: quick mouth-watering recipes
Riproduzione riservata © - WT